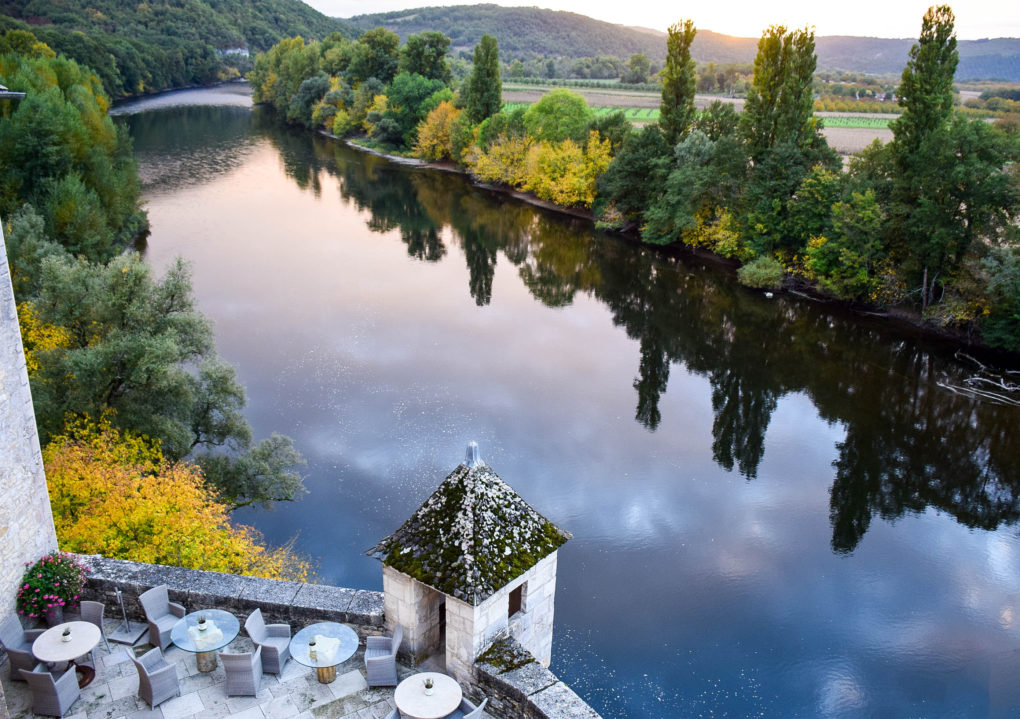 8 IDYLLIC SPOTS IN FRANCE FOR DINING AL FRESCO
Dining outdoors should be part of every vacation getaway. 
Whether it's for lunch, dinner or just sipping a little something, it's one of life's great pleasures.  There's something about it that makes you feel more relaxed, maybe a little self-indulgent.  And why not?
There's nothing like it when you discover a special spot as I did a number of times during my recent visit to France, especially in the Dordogne region where leisurely dining is an art form.  It can be even better when those spots happen to be where you are staying.  That was the case when I stayed in a picture-perfect castle, Château de la Treyne, overlooking the Dordogne River (above) which had a spectacular patio to while away the hours.
Here are just some of the dreamy spots that I enjoyed while traveling in France.  Salut!
You may also like:
Six Secrets to Good Eating in Paris
The Gourmet Paradise in France You Must Visit