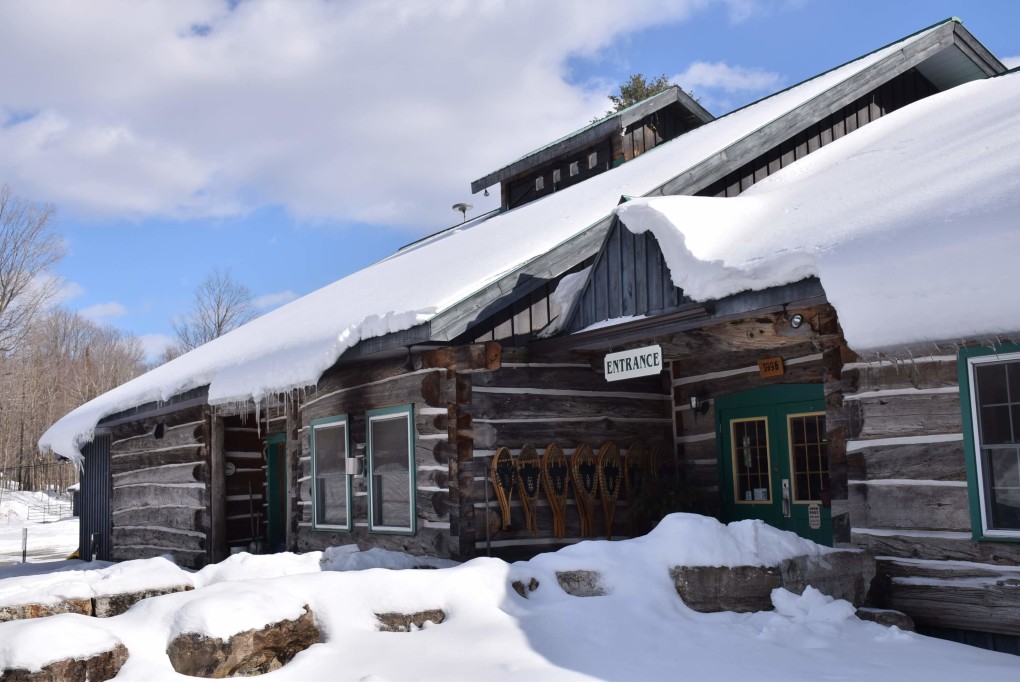 A SWEET ESCAPE TO A SUGAR SHACK IN CANADA
It's the maple-licious season – – that most wonderful time of year when maple mavens head to sugar shacks in Canada to indulge in syrupy satisfaction.
Sugar shacks are where the sap from maple trees is boiled down into syrup.  Traditionally, it's also where people gathered to celebrate the end of a long Canadian winter.
And what better way to celebrate than this!
A Sugar Shack Breakfast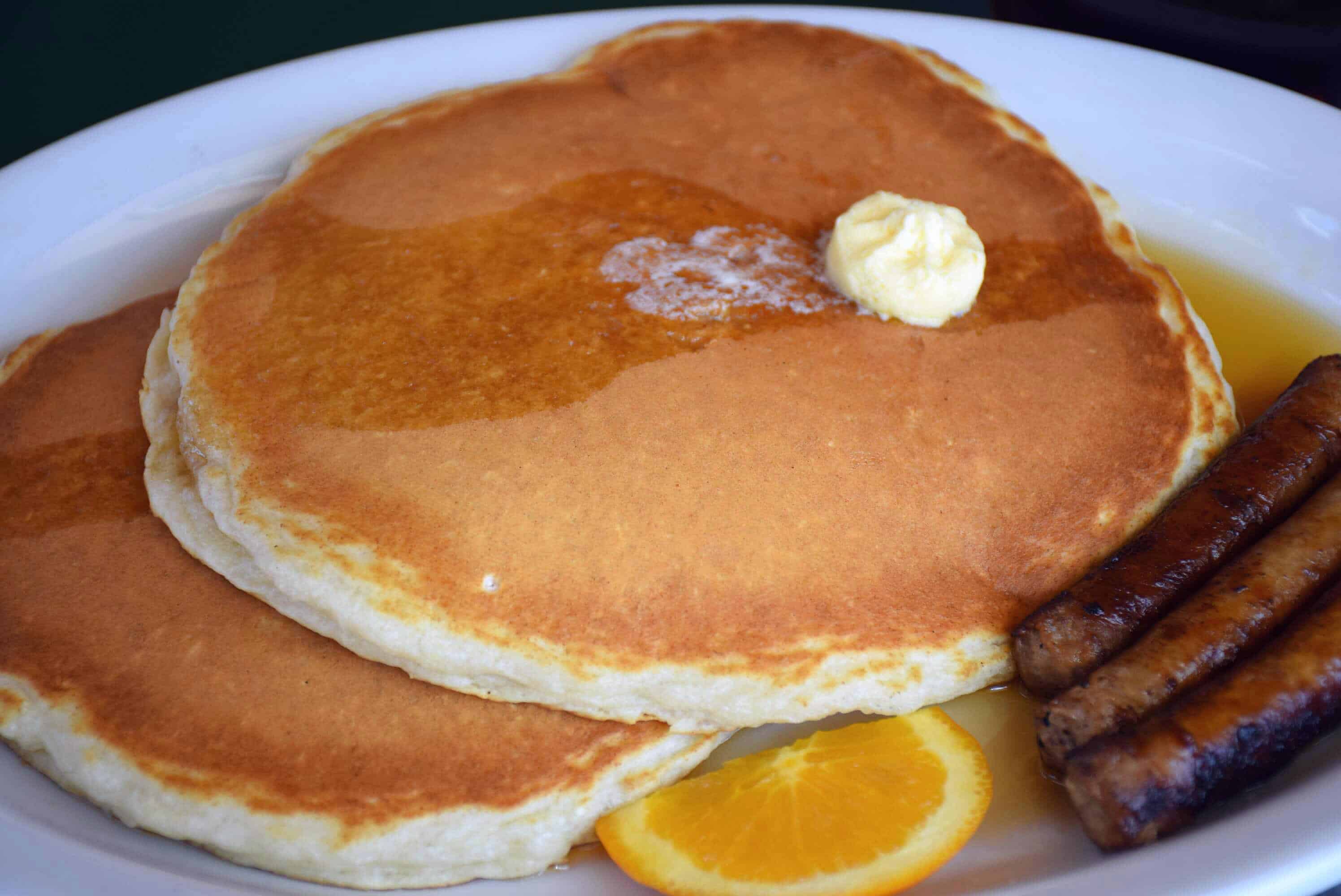 I enjoyed this delicious breakfast of champions at Wheelers Pancake House & Sugar Camp in the Lanark Highlands of eastern Ontario.  The fluffy, plate-sized pancakes can really soak up the syrup and the  pork sausages are home-made with – – you guessed it – – maple syrup.
Legend has it that maple sap was discovered over 4000 years ago by a native child who found a sweet-tasting icicle on a tree branch.  In later years, settlers built shacks to boil sap in metal cauldrons over a wood fire.  That heritage is preserved at Wheelers in this shack on the property, circa 1936.
Canada is sweet!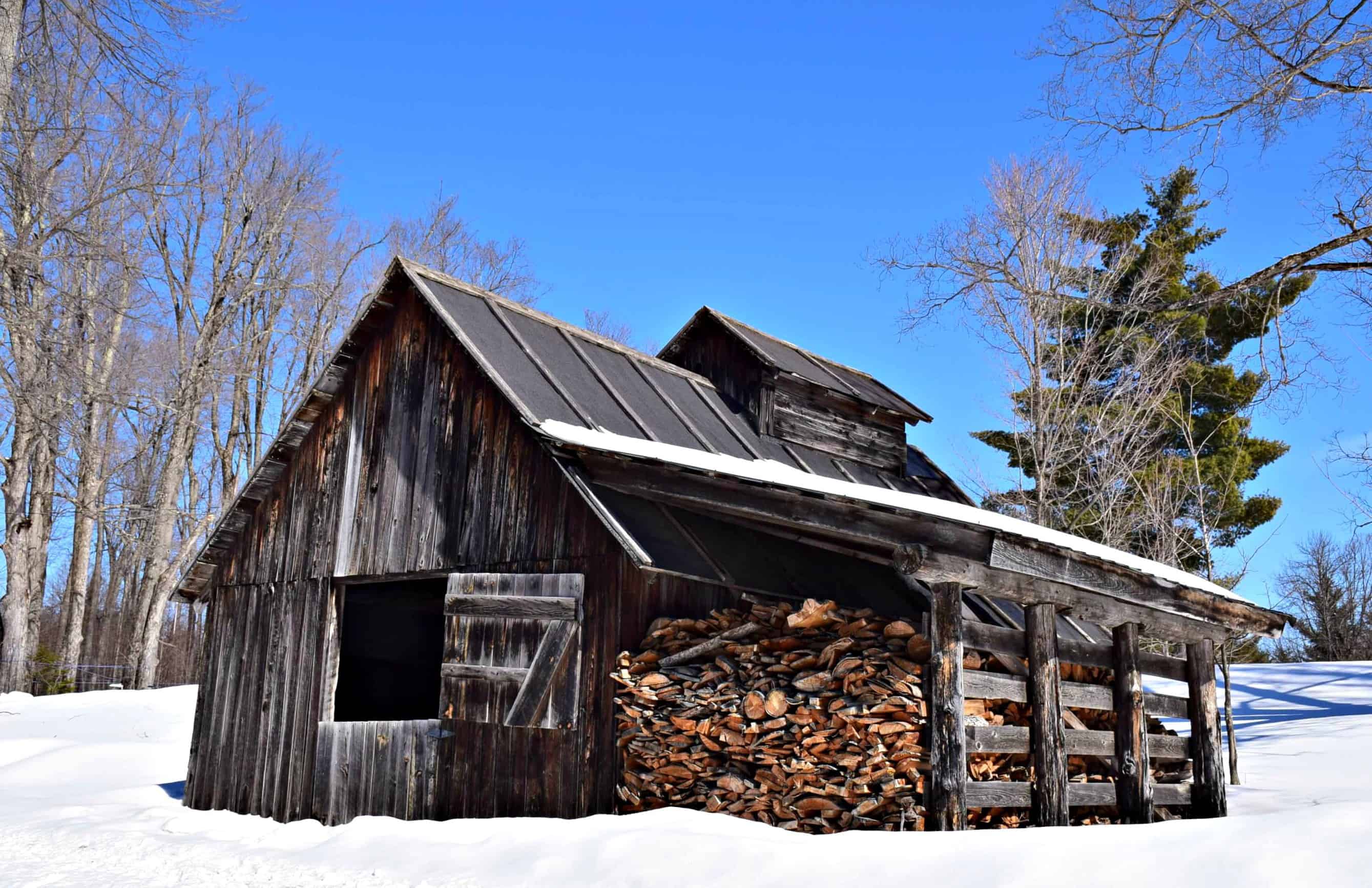 Canada is a monolith in the maple business, producing almost 85% of the world's maple syrup.  To achieve that, the sugar shack operations have significantly expanded, while still preserving the heritage of the trade.  The white cedar logs used to build the Wheelers Pancake House were recovered from hay barns in the area, all over 100 years old.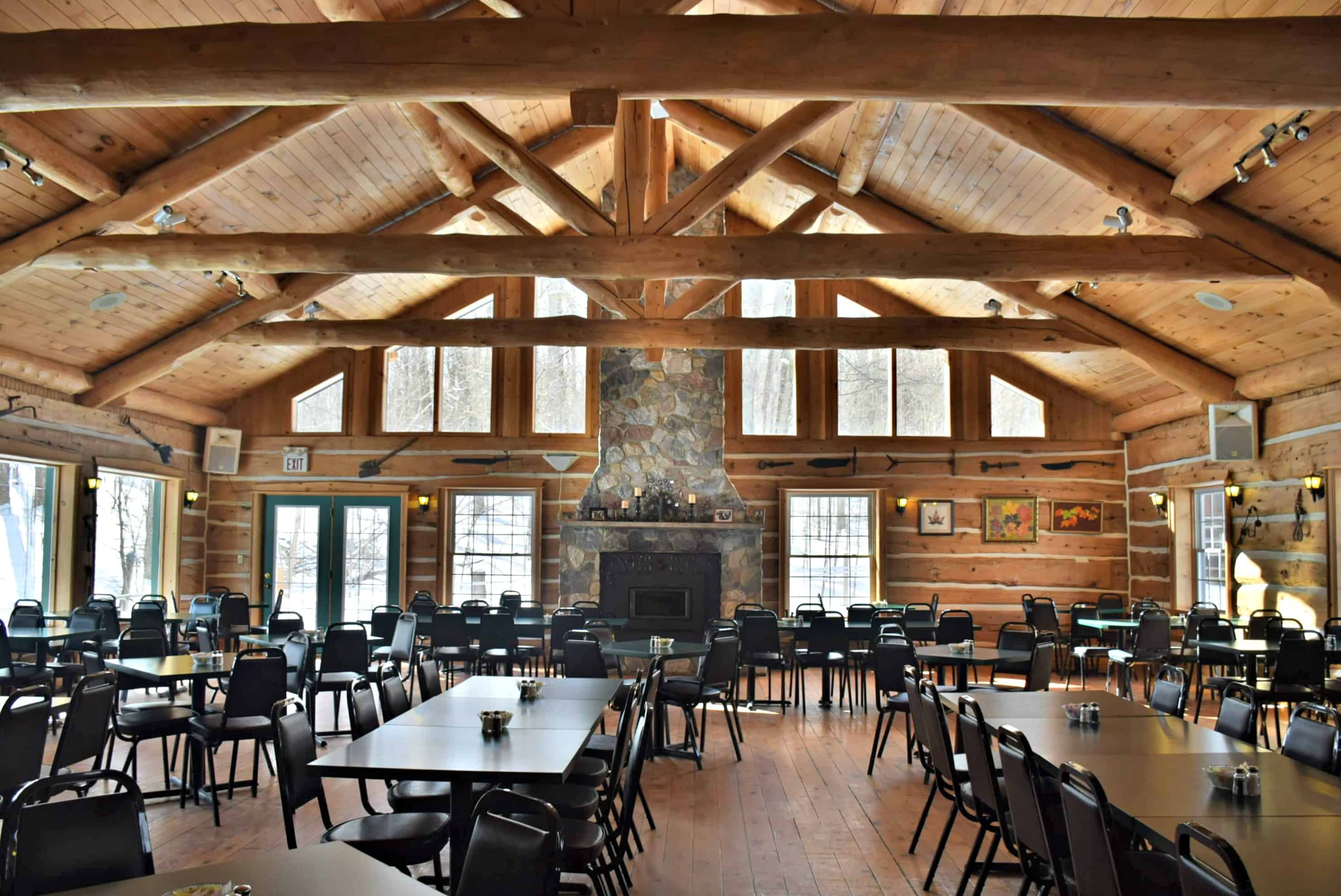 Sugar Shacks in Quebec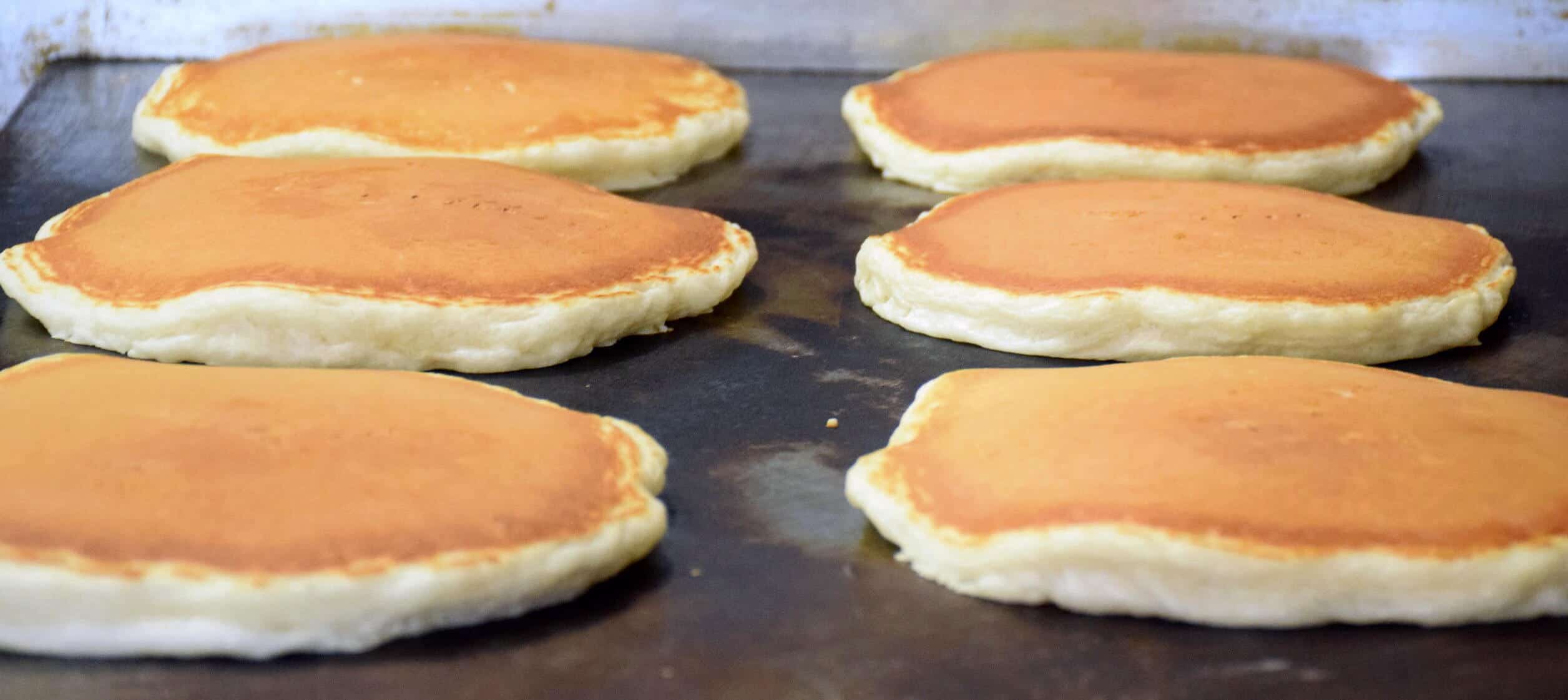 In Quebec, the meal served at sugar shacks tends to be a little different.  There's more, much more, if you can imagine that.  There are pancakes and crêpes, of course.  It may start out with pea soup, to be followed by the pancakes, fresh bread, ham, fries, baked beans, meat pie and an omelet.  And you have to try the deep fried smoked pork jowls.  Vats of maple syrup are provided at the table, and it is de rigueur to smother everything on your plate with it.  Clearly, this is what's required to recover from a Canadian winter.
Visiting a sugar shack is not just about the food.  Well, it's mostly about the food.  The idea is to make a day of it, and burn off your sugar rush by joining in on some of the activities.
At Wheelers, there is a Maple Heritage Museum, which is home to the world's largest collection of maple syrup production artifacts, including antique serving jugs, buckets and woodworking tools.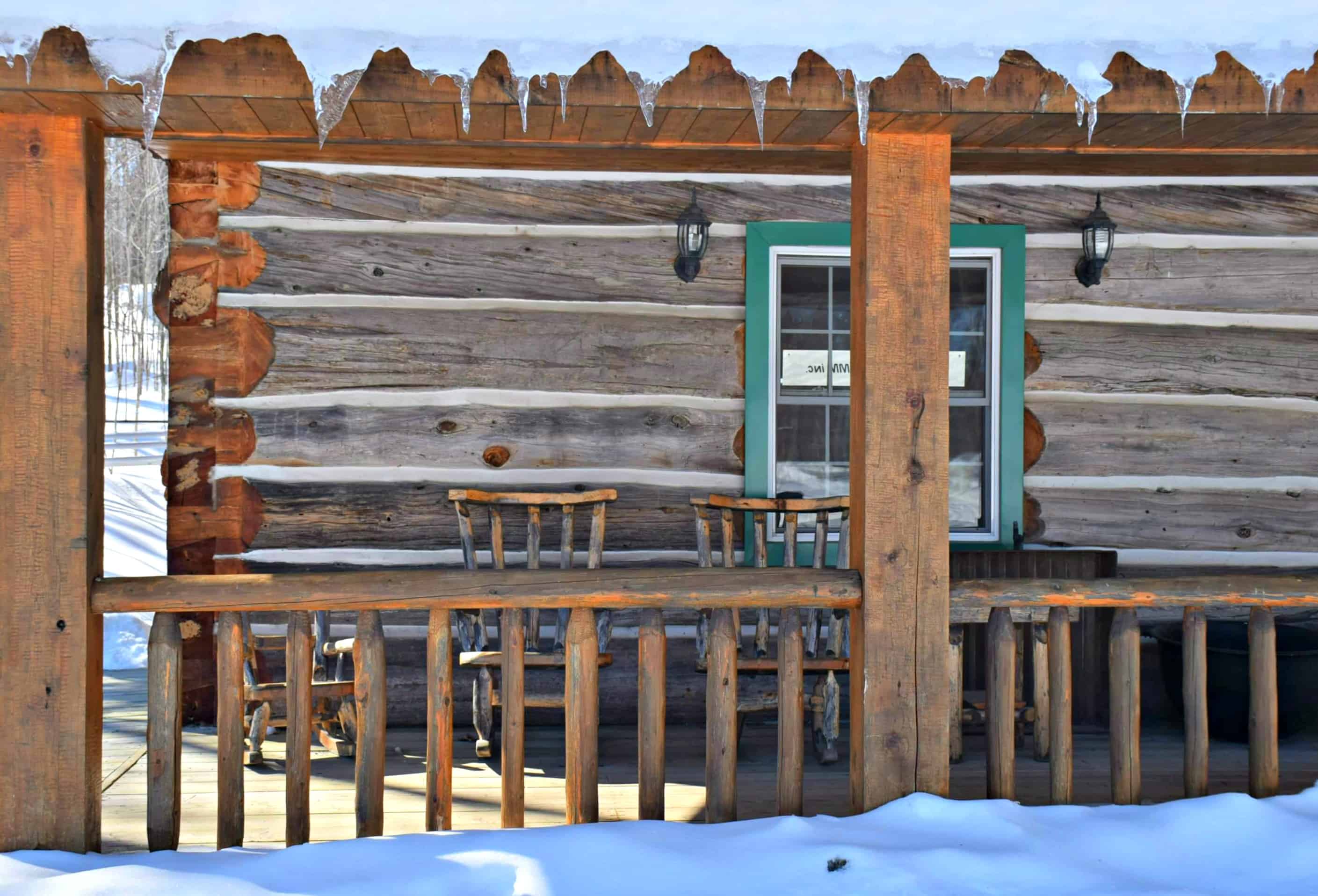 Making maple syrup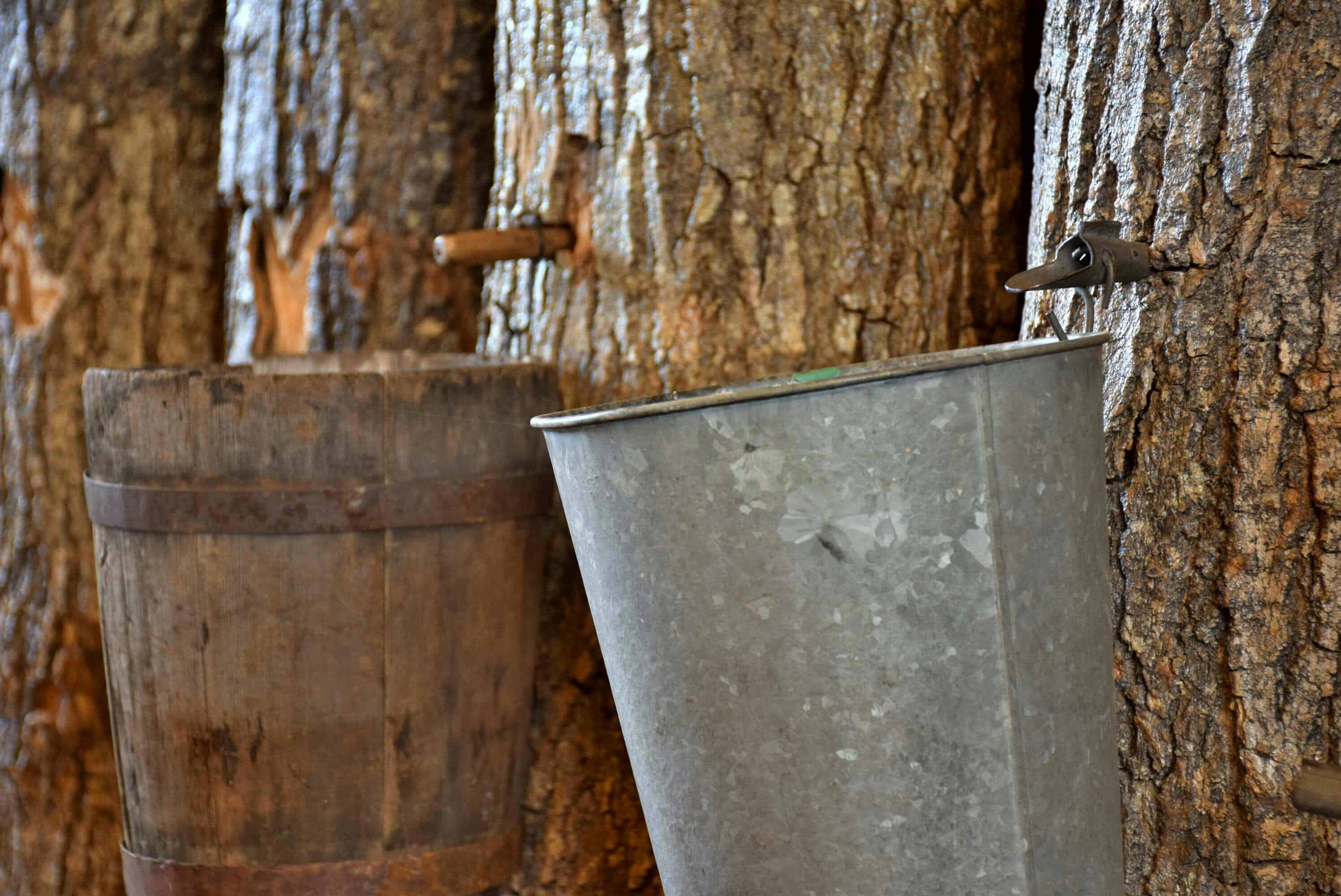 Hopefully, this news doesn't spoil the romance of the sugaring off season.  But the fact is that the buckets on trees aren't used anymore.  It's too labour intensive to empty buckets several times a day on each of the 20,000 trees at the Wheelers' Sugar Bush, or others like it.

Nowadays, a system of vacuum tubing is used to transport the sap to the sugar camp.  There are usually walking trails through the sugar bush, so you can see the operation and convince yourself (like I did) that you are burning off the million calories you have just consumed.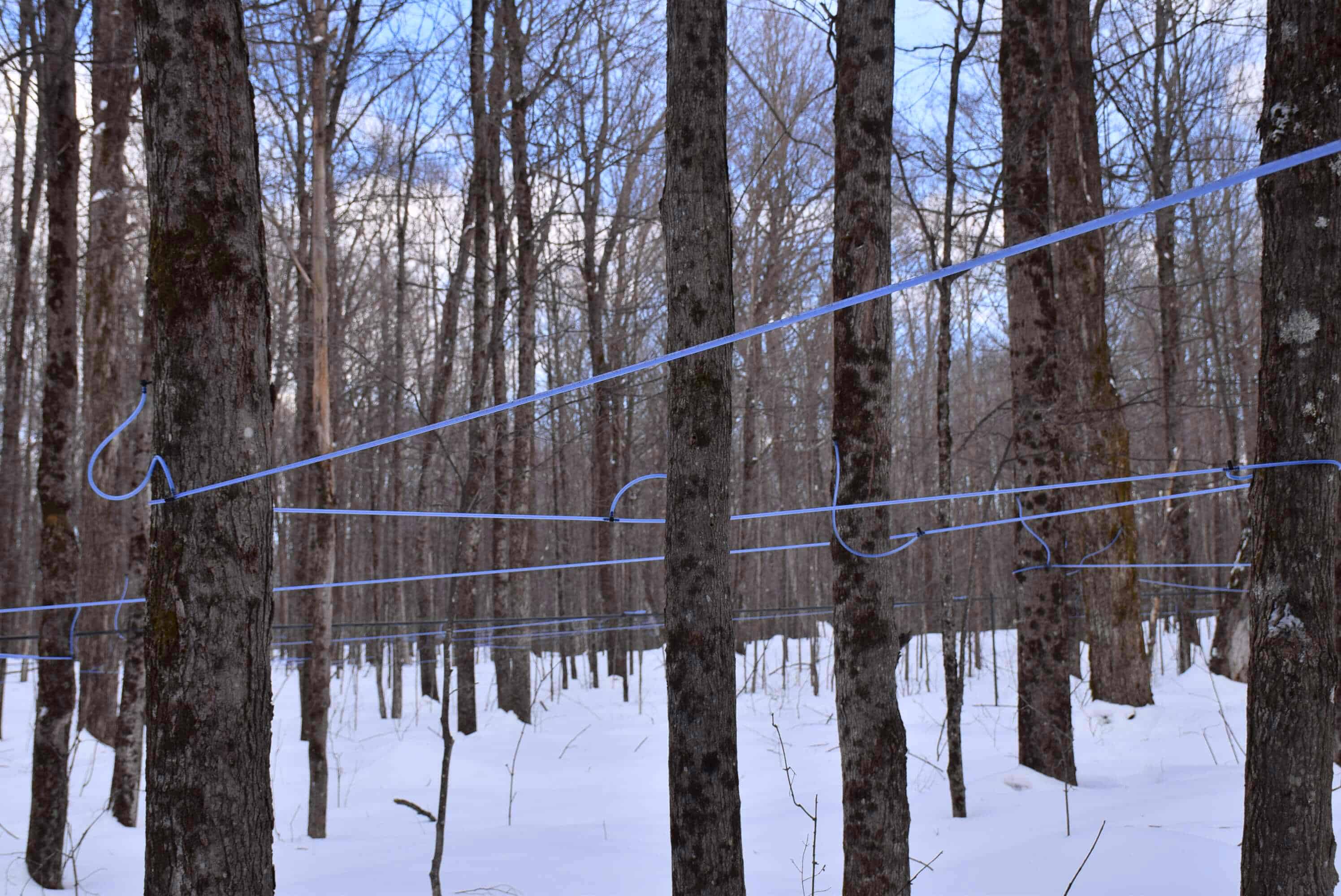 Sugar shack activities
Most sugar camps are part of a farm, so there are some animals to visit.  Meet Chandler and Omega, the alpacas at the Wheelers' barn.  Alpacas are not exactly the most common barn animal at the sugar shacks, but horses are.  Sleigh or wagon rides are usually offered, as conditions allow.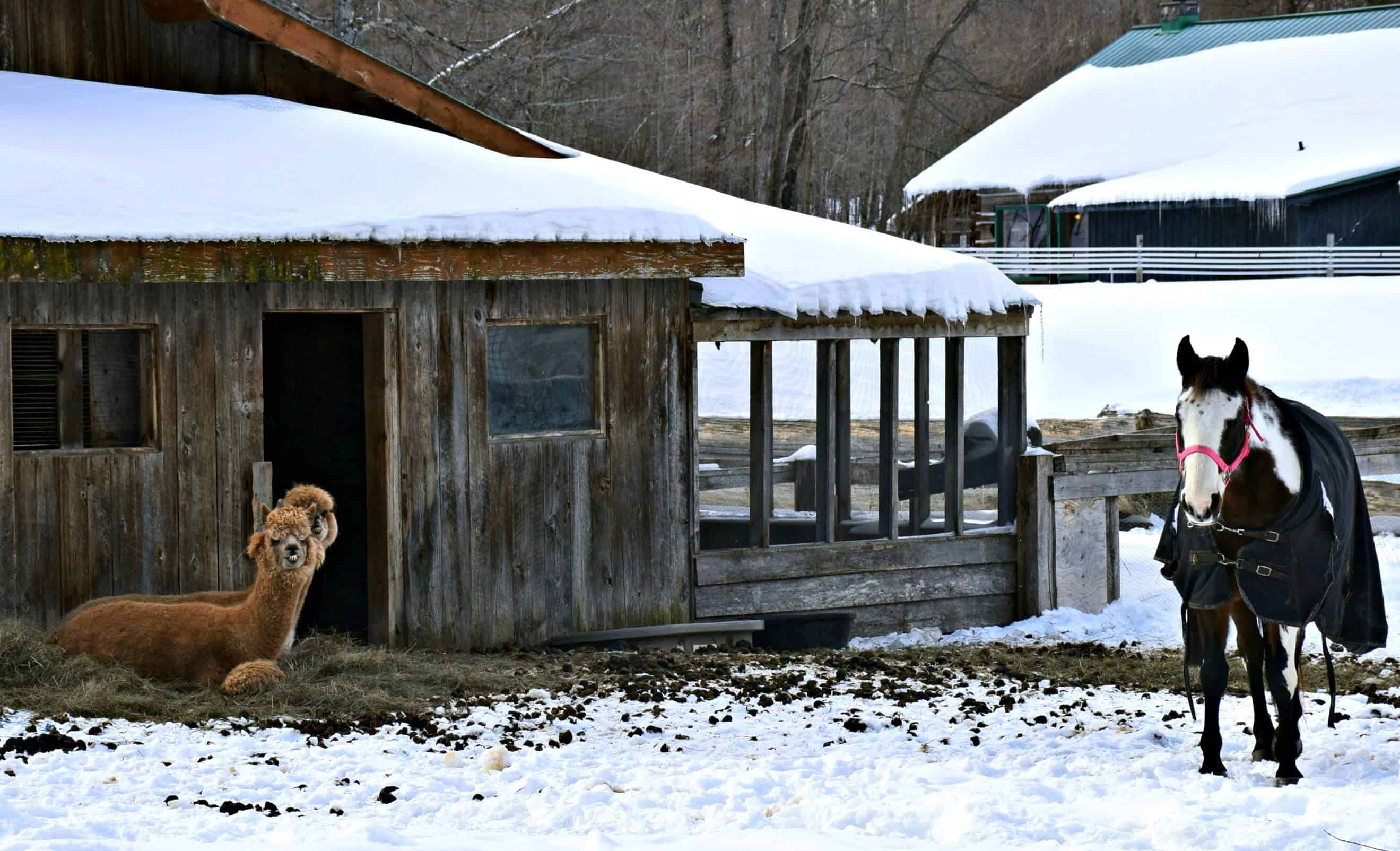 By the way, did you know that maple syrup is good for you?  Pure maple syrup is a natural sweetener that contains a variety of healthy minerals including calcium, magnesium and manganese, as well as cancer-fighting antioxidants.  Good enough reason to have some more before leaving the sugar shack!  When you pour hot syrup on the snow, it forms a taffy – – another  form of maple goodness that you just can't miss.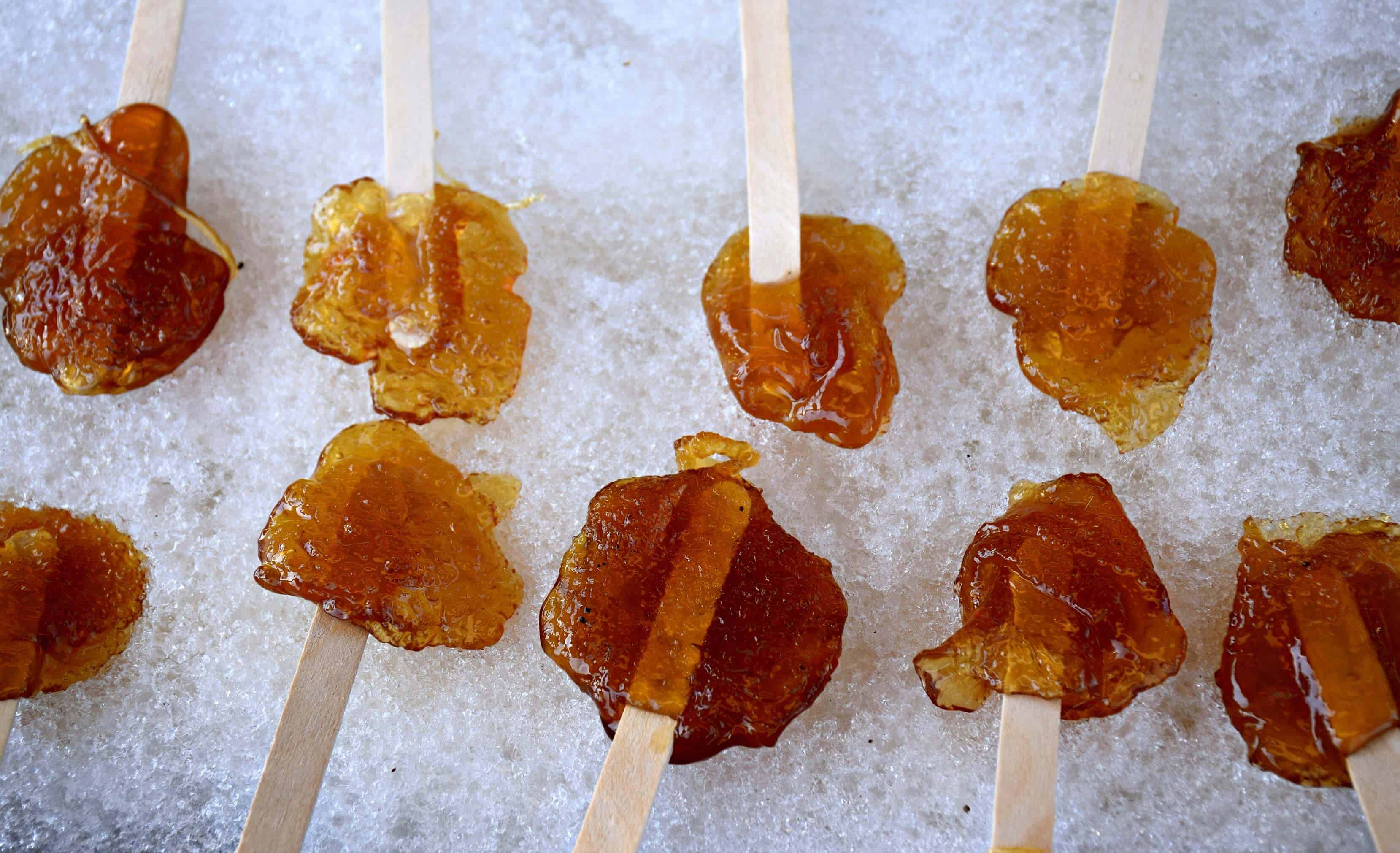 If you're looking for a maple fix at a sugar camp in Canada, or the U.S., you can consult this directory, which lists many of them, along with local festivals celebrating the season.
Pin it: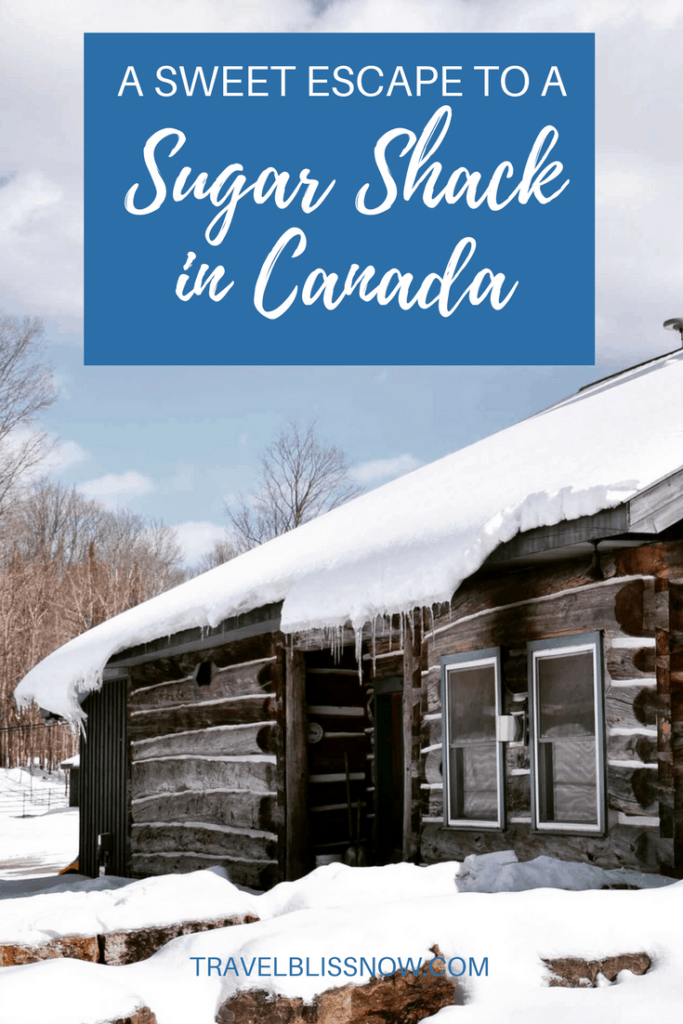 You may also like:
10 Surprising Maple Treats that Will Leave You Wanting More
 10 Quebec Food You Have to Try