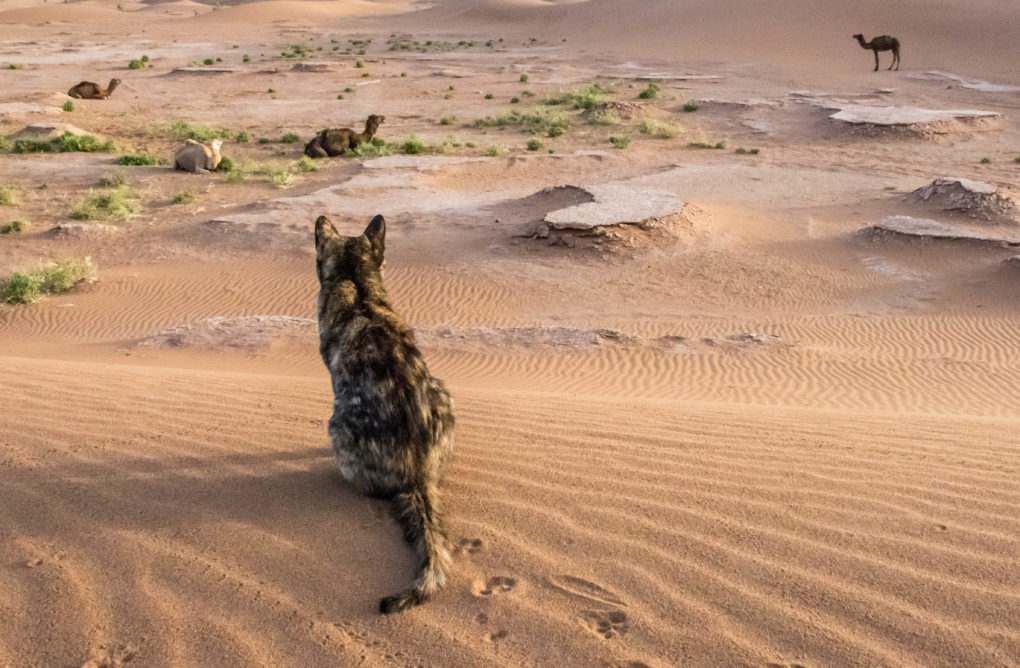 IT'S RAINING CATS & CATS IN MOROCCO!
As Dr. Seuss would say, there is a 'plethora of cats' in Morocco.
Big cats, small cats and a lot of orange cats.  Cats curled up in the carpet shops, cats waiting outside the butcher shops and camel herding cats in the desert.
Legend has it that the Prophet Muhammad may have started this crazy cat person trend.  One day, when the call to prayers was heard, Muhammed found his favourite cat, Muezza, asleep on his robe.  Rather than wake the cat, it's said, he cut off the sleeve of the robe.  That set the bar for treating cats with a certain reverence.
As a cat person myself, it was fun to see so many cats as I traveled through Morocco on a tour with G Adventures. 
In some places, the cats looked a little worse for wear.  In others, like the fishing port of Essaouira, they seemed to be in good shape and looking for cuddles.  And happily, like cats everywhere, they could spot a crazy cat lady from miles away!
You may also like: