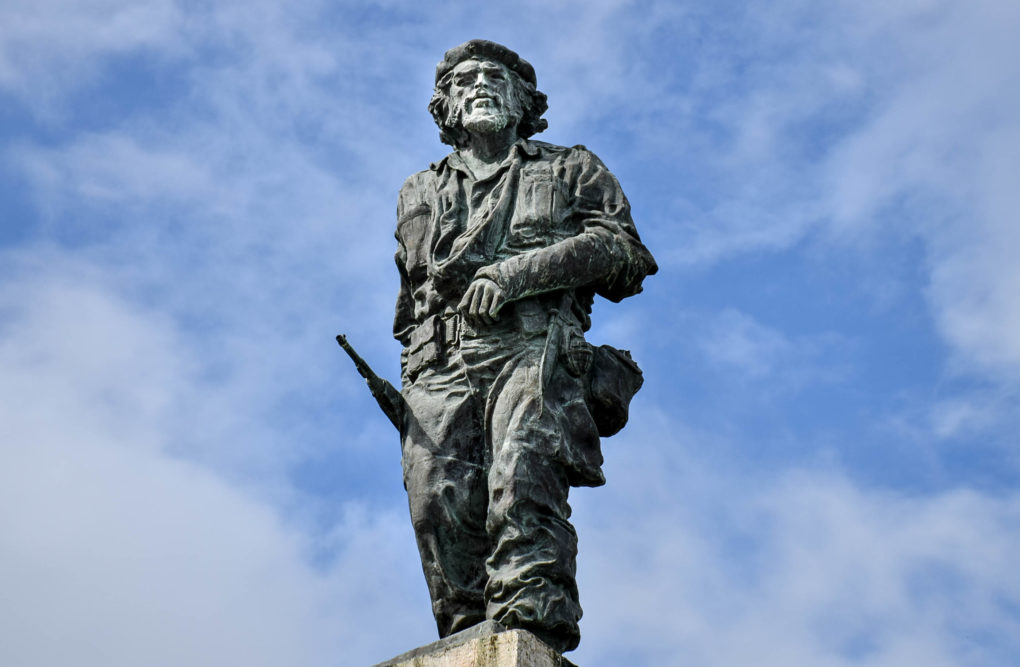 CHE GUEVARA AND THE UNIVERSAL LANGUAGE OF LUST
Cuban revolutionary Ernesto "Che" Guevara, legend and icon, was a mango.
The three of us enthusiastically agreed on that.
Our guide on a private tour with Sunwing Vacations explained that for young Cuban hipsters, a "mango" is a person who "looks hot".
Very hot, in this case, she added as she raised an eyebrow and tossed her long, dark hair.
As we drove on the Independencia road on the way to Santa Clara, the scrubby agricultural land occasionally punctuated by palm trees glistening after the rain, our guide shared her thoughts on Che's story.
Che's status as a hero was cemented in Santa Clara, a city in the centre of Cuba. This is where, in 1958, he led the decisive battle of the Cuban revolution. We visited a derelict-looking site where Che and his men derailed an armoured train carrying government troops, the box cars still askew.
In Santa Clara, our guide pointed out the bullet holes on the art deco hotel in the pretty, pastel main square.  Government forces here were overtaken by Che's revolutionaries.  The bullet holes have not been repaired to preserve the memory of that day.
When we arrived at the mausoleum where Che's remains are said to be buried, our guide's tones became reverential.  Atop the grandiose monument is a monolithic, bronze Che striding toward South America, rifle in hand. There's a sling etched in the statue, but Che isn't wearing it.  "Can you imagine?" she said her dark eyes shining. "He fought that battle with a broken arm and, still, he kept going." 
With a quavering voice, she spoke of the same self-sacrifice when Che left his family and Cuba to stir revolution in Bolivia. It's a level of admiration which seems incongruous with her personal story. Her husband left her when she was pregnant with their second child.
But such parallels are lost to the power of Che's enduring charisma.
Our guide freely dished on Che's children. His eldest son has the same intense eyes and his youngest runs motorcycle tours. His daughter once surreptitiously joined a bus tour which failed to stop at a key historical site. The guide on that tour is no longer working there.
We talked about some of the hardships of life in Cuba.  Our guide spoke of her delight in a recently-acquired Canadian cooking magazine by celebrity chef, Ricardo. It took her all day to make the lasagna recipe. We were perplexed. All day? She had to make the noodles from scratch –no noodles in a box at the local grocery store.  It was also a challenge to scrounge up enough cheese. "It was delicious," she smacked her lips triumphantly.
When we discovered that the Che museum had been randomly closed that day, our guide apologized profusely.
No matter.
Our conversation was more enlightening than a museum exhibit in Spanish could have been.
The language of lost love, lust and lasagna needs no translation.
You may also like:
How to Plan the Perfect Do Nothing Beach Vacation
The Colourful Town in Cuba You Probably Haven't Heard of (Yet)