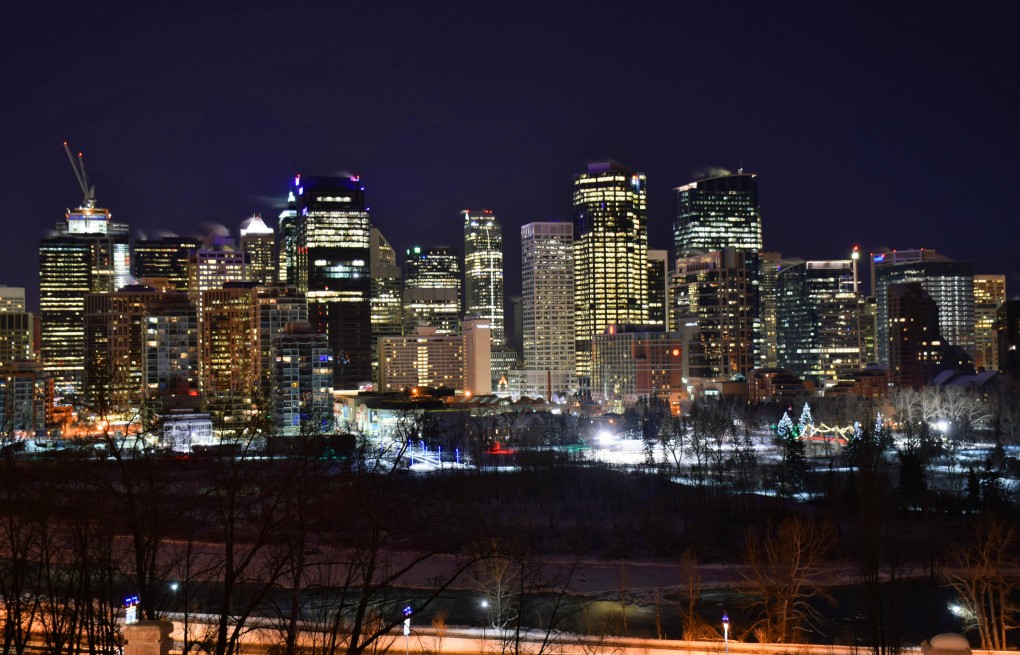 PHOTO OF THE WEEK: A COLD NIGHT IN CALGARY
The largest city in Alberta, Canada, Calgary has become a city of skyscrapers. 
Fueled by the now slumping oil industry, the city has grown rapidly and continues to stand tall after its worst natural disaster, a massive flood two years ago. 
I took this skyline photo on a frosty night last December.  But Calgarians are lucky.  Every so often, there's a break from the winter chill due to a weather phenomenon known as a Chinook.  It causes warm winds to blow down from the mountains, and the temperature can rise as much as 30 degrees Celsius in a matter of hours.  "Chinook" is a native word meaning "snow eater".  Literally.