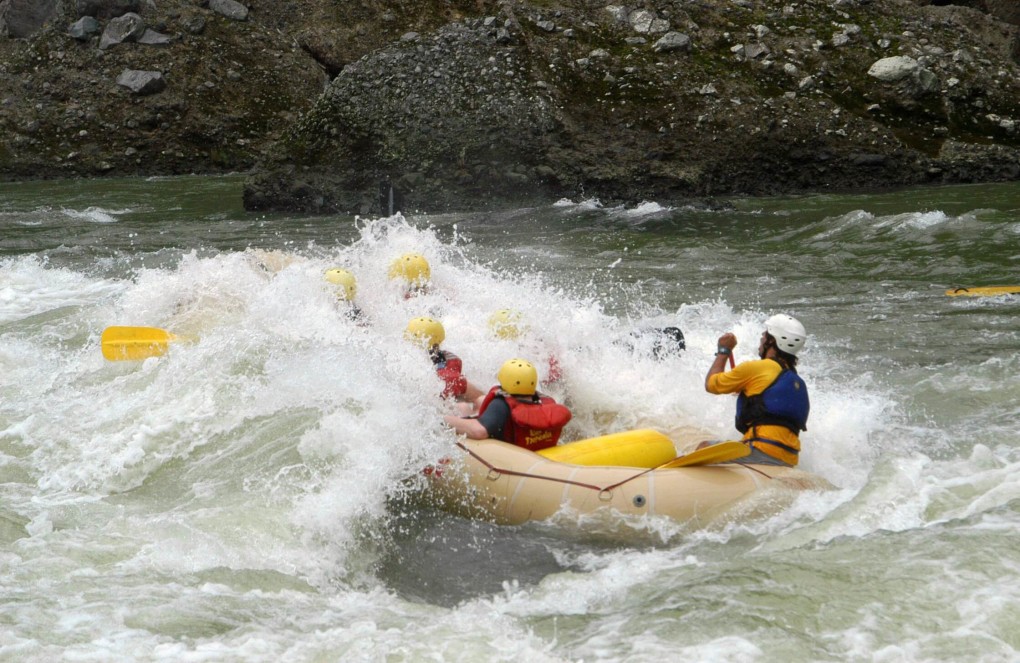 GOING OUT OF MY COMFORT ZONE IN COSTA RICA
They say that life begins at the end of your comfort zone.  If that's the case, I lived it up in Costa Rica.
I've mastered the basics in travel adventure, with significant experience in activities like walking, floating and using laser-like focus to find the best pastry shop in town.  I am not, however, known for an abundance of athletic coordination.
And yet, a few years ago, in some moment of personal disillusionment, I signed up for a tour called, "Active Costa Rica!", involving about 7 different sporting activities.  Exclamation mark, indeed.
A beautiful country in Central America, Costa Rica means "rich coast" and it is just that.  With stunning beaches, steamy volcanoes and lush jungles, it is known as an eco-adventure playground. 
Hiking is Walking
The tour started off nicely with hiking in the beautiful national parks on Costa Rica's Pacific coast, Corcovado and Manuel Antonio.  We were also well-rewarded with these beautiful waterfall views when hiking near the Arenal Volcano.  For the most part, hiking is walking, well within my comfort zone.  When it involves clambering over slippery rocks on a precipice, however, I draw the line.   Call me unadventurous, but personal growth need not involve this.

Snakes, Crocs & Sharks, Oh My!
Sometimes, hiking isn't just walking.  Sometimes there are interesting encounters with with the local flora and fauna, particularly the fauna.

With the exception of a recent embarrassing incident involving my discovery that roaches can fly, I am not unduly afraid of animals.  But I was not particularly fond of the millipede parade that passed in the night through one hotel room.  Millipedes have many, many tiny legs, even shorter than Donald Trump's fingers, and no less creepy.
But, if you want to talk creepy, how about spotting a viper, beside the hiking trail?  Having said that, I was just fascinated (or foolish) enough to stop and take the picture.  It didn't look happy to see me.

When crossing streams while hiking in Costa Rica, it's a good idea to check for crocodiles, which are plentiful here.  Fortunately, we didn't meet any while hiking, but stopped at this lookout point to take a gander at these prehistoric creatures.
When we went snorkeling in the Pacific near Manuel Antonio National Park, one member of our group asked whether it was safe.  We were accompanied by a local biologist who assured us that it was.  I was happily floating over the reef when I saw it:  a shark.  Magnified by the water or not, it seemed pretty big to me at over 2 meters long.    Now, I've seen Jaws, and based on this authoritative source, I know that you are not supposed to panic. 
"Umm, excuse me," I said in a hushed tone in the general direction of the biologist.  "I think there's a shark"  (which actually means, "Crap, there's a hungry looking carnivore beside me!!).    "Oh, not to worry," said the biologist, "That's a white tip reef shark.  They're not dangerous." 
Sure, no problem.  But then that thing circled me for a third time, like our Canadian Prime Minister does when he spots a selfie opportunity.  I swam to another area, and kept a wary eye.
A Raft of Activities: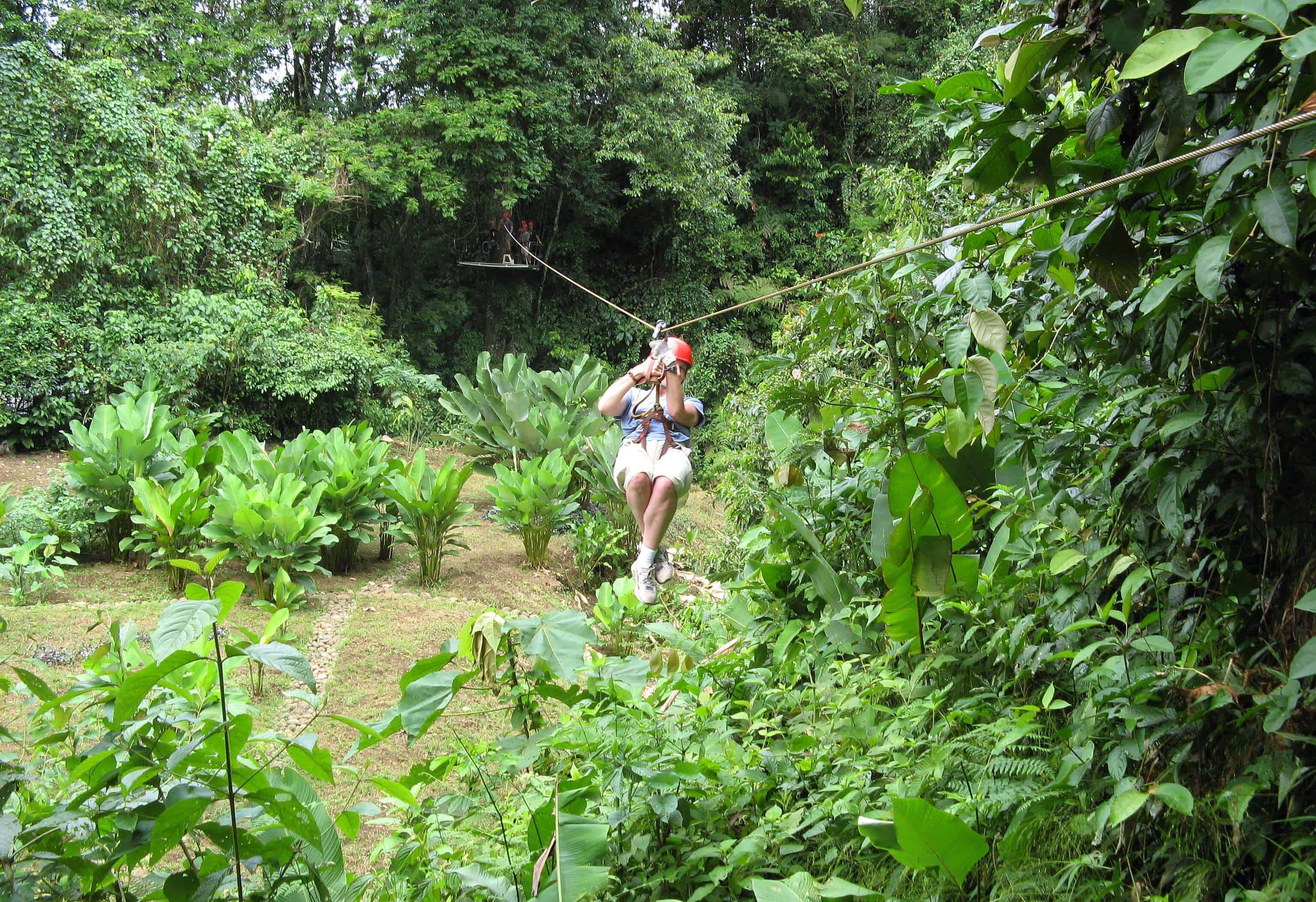 I had hiked, snorkeled and encountered wild animals before, but I tried a number of new activities on this trip and thoroughly enjoyed them, with one exception.
White water rafting was a thrill (Photo by Rio Tropicales at top – – that's me in the centre left side).  Looking at the pictures, we all look a little tense prior to hitting the rapids.  In the midst of them, we look happy and giddy like kids in a candy store.
The sea kayaking was brilliant, probably made all the more so because I was paired with someone who knew what he was doing, and we were gliding through the ocean nicely.  When it came time to ride the waves into the shore, the wipe out was spectacular.  There was that moment caught in the wave where you don't know the difference between up and down, and then… you stand up.  It happened to everyone on the first try and I took some comfort in that.
Mountain biking near Arenal volcano was the most challenging for me.  I made it through the 10 kilometre route, child's play to some members in our group, but it just seemed hard.  There was plenty of riding uphill and over boulders and I didn't see much fun in that.  But I was proud that I did it.
I had some anxiety about zip lining, mostly because of the spindly-looking ladders you have to climb to get to the platforms.  Once up there, and strapped into the safety harness, I loved it and would do it again.
My Best Sports:  Horseback Riding & Spa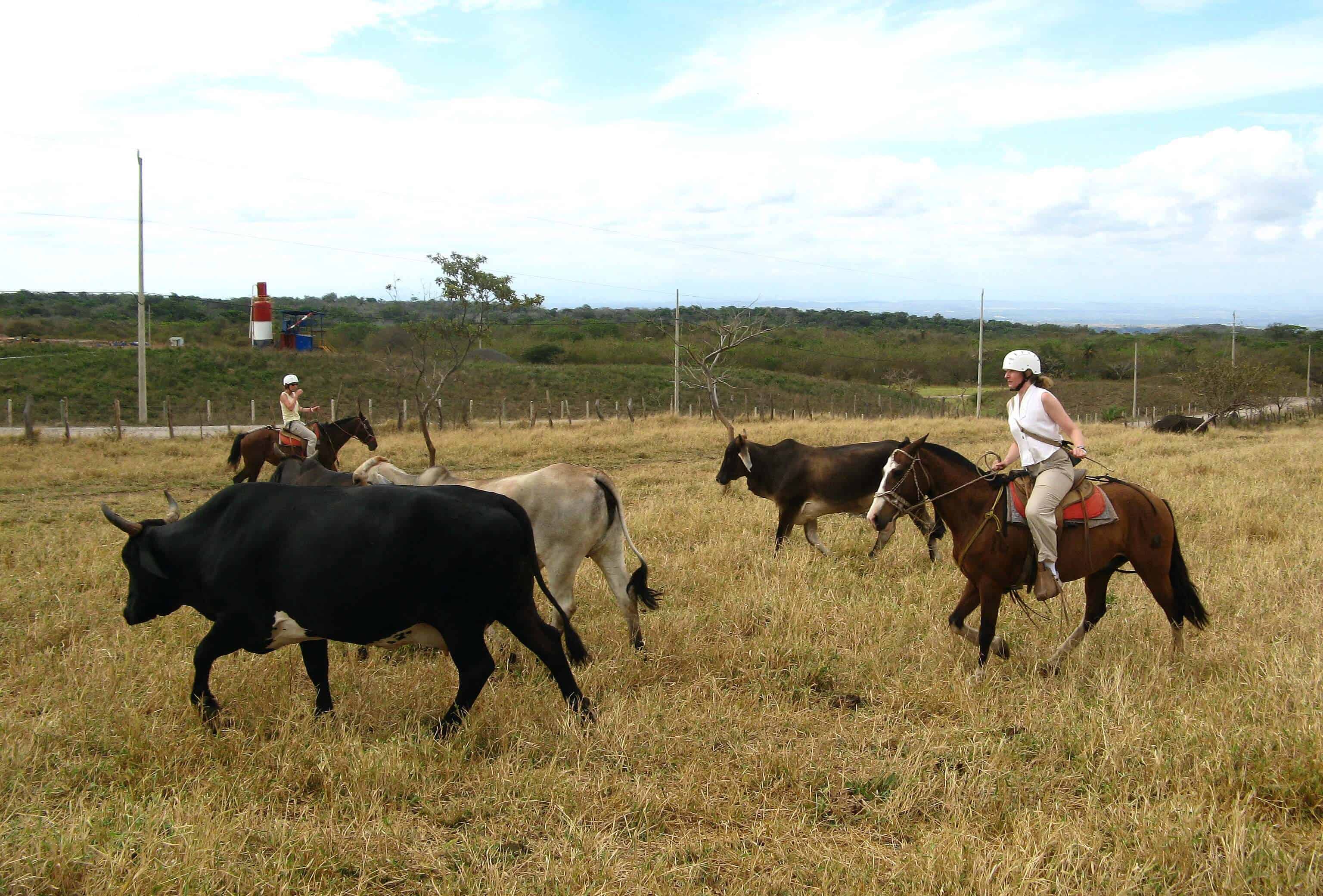 There was one day in Rincon de la Vieja that featured my two most proficient sports:  horseback riding and spa.  Assigned ranch horses, we herded some cattle with much hilarity, and rode a trail to a waterfall.  While others were ducking tree branches, the guide and I went went for a gallup.  It went some distance to restore my ego after the mountain bike riding.
At the spa, we spread volcanic mud over ourselves until we resembled swamp monsters, and then soaked in the hot springs.  Finally, we were talking my language!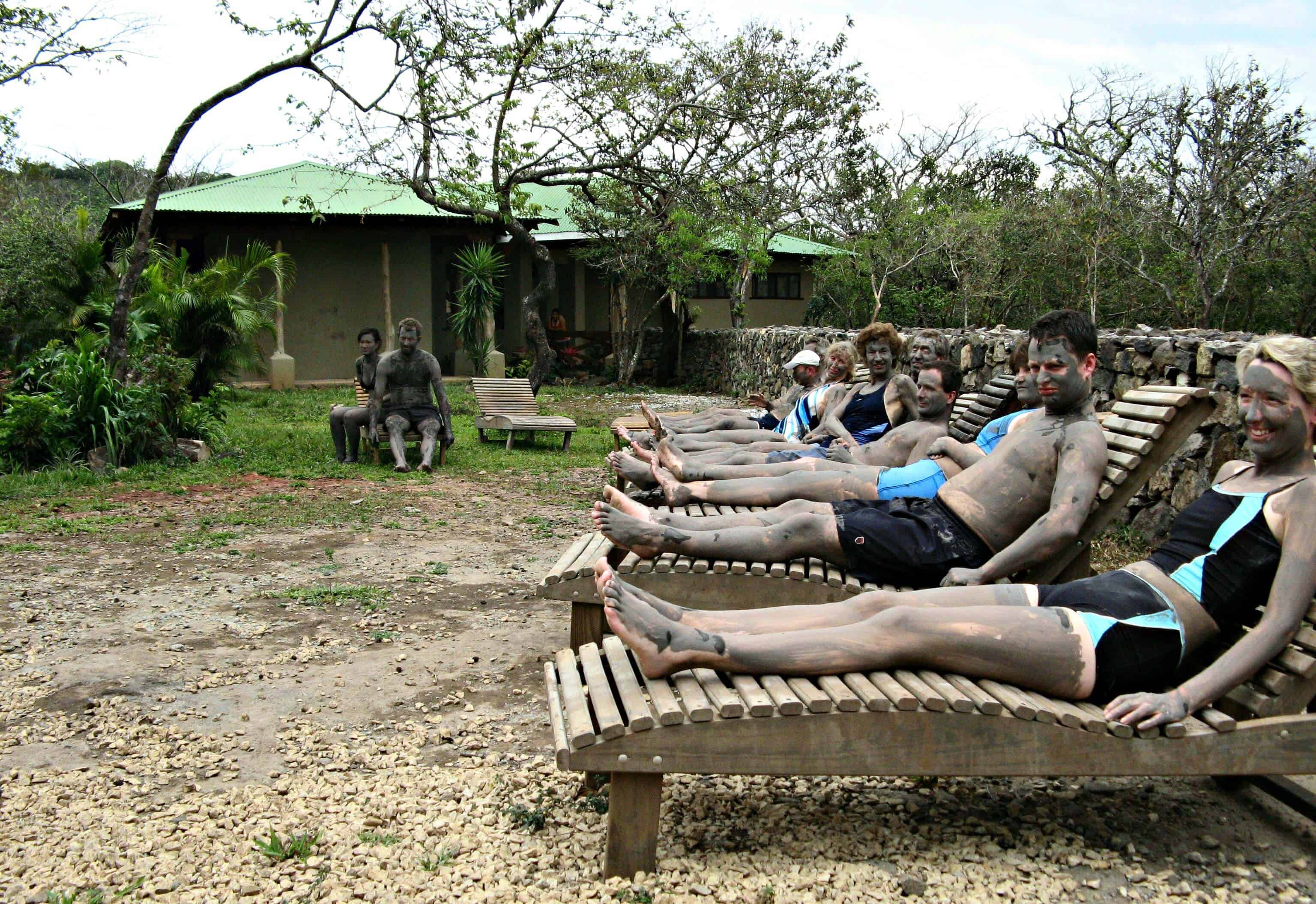 Closing on a Comfy Note
At the end of the tour, I was due for some relaxation and stayed a few days on the beach on the Caribbean coast. 
I thought about how travel provides a unique opportunity to step out of your comfort zone and try new things.  It's an opportunity to grow and build confidence.  It's good to know that you can shoot the rapids, zip through the tree tops and swim with sharks.  And it makes you feel very alive.
You may also like:
8 Idyllic Beach Photos That Will Inspire You To Visit Tobago
Blessings in the Nono Cloud Forest of Ecuador
Discover the Mystique of Ecuador's Stunning Cajas National Park