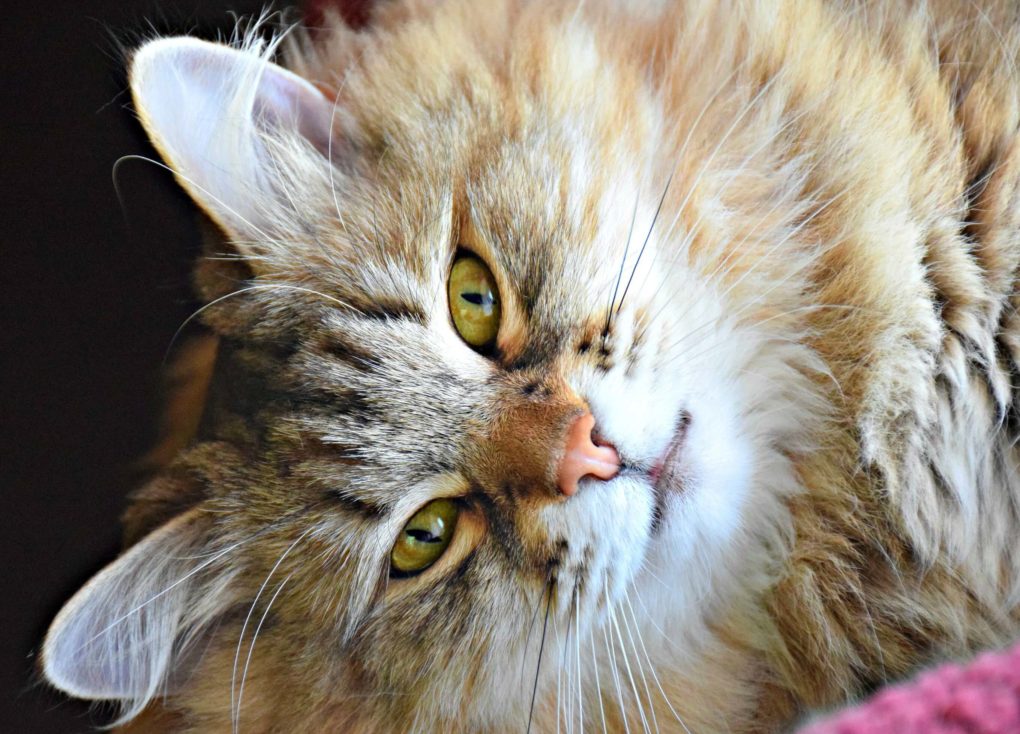 CUDDLE UP AT THE WORLD'S FIRST HYPOALLERGENIC CAT CAFE
Have you ever noticed how a cat is drawn to the one person in the room who is allergic to it?  It's probably the cat's way of saying, "I was here first.  Let's see what you're made of". 
With the growth of popular cat cafés all over the world, it's a wonder that there wasn't a place for cats and cat allergy sufferers to get along.  Enter the Siberian Cat Café, in Chelsea, Quebec, a charming town on the edge of Gatineau Park, just 20 minutes north of Ottawa, Canada's capital.
The Siberian Cat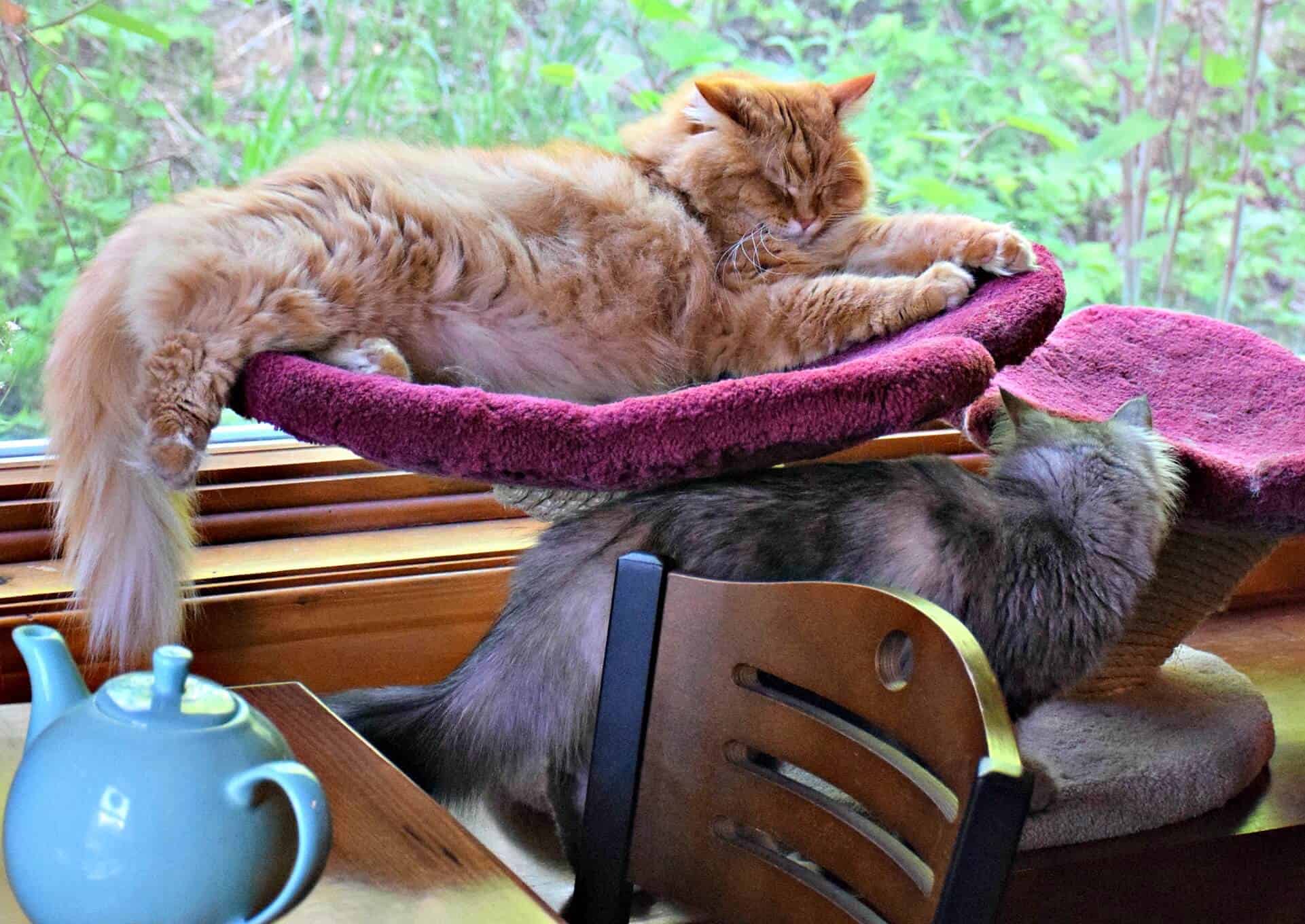 It seems surprising that a cat this fluffy could by hypoallergenic.  There are no guarantees, but it's said that 90% of people with animal allergies can tolerate the Siberian cat.  As compared to other cats, this breed produces fewer skin particles and secretes a smaller amount of a protein that causes allergic reactions. I'm not allergic to cats, so I couldn't test the theory myself, but the couple that owns the Café are, and say they've had no problems with these cats.

Originating in Siberia, Russia, as the name implies, these majestic cats have thick fur, and grow to be quite large.  They're agile cats, who don't meow much, but purr loudly, and tend to form close relationships with the people they own.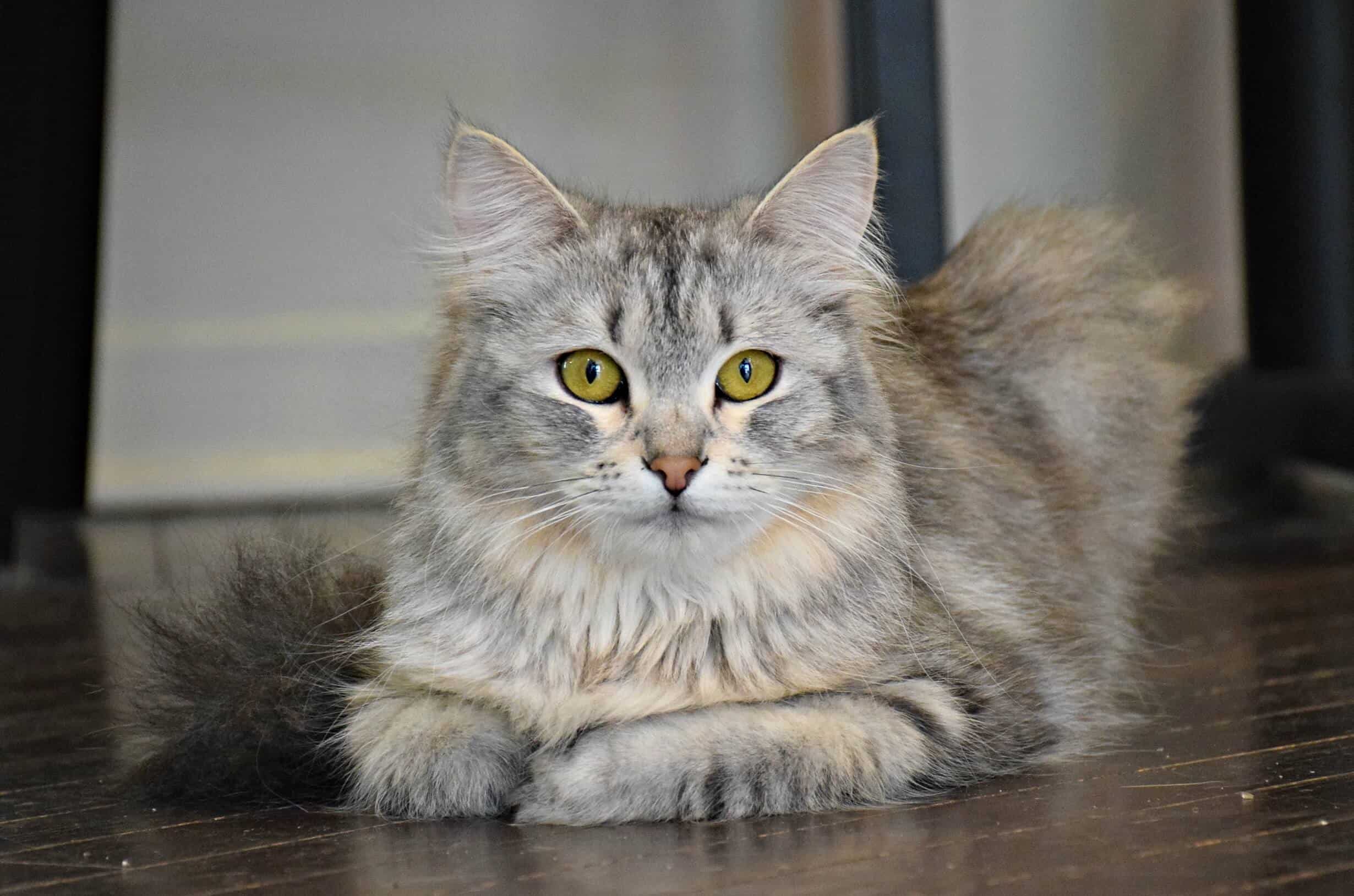 The Café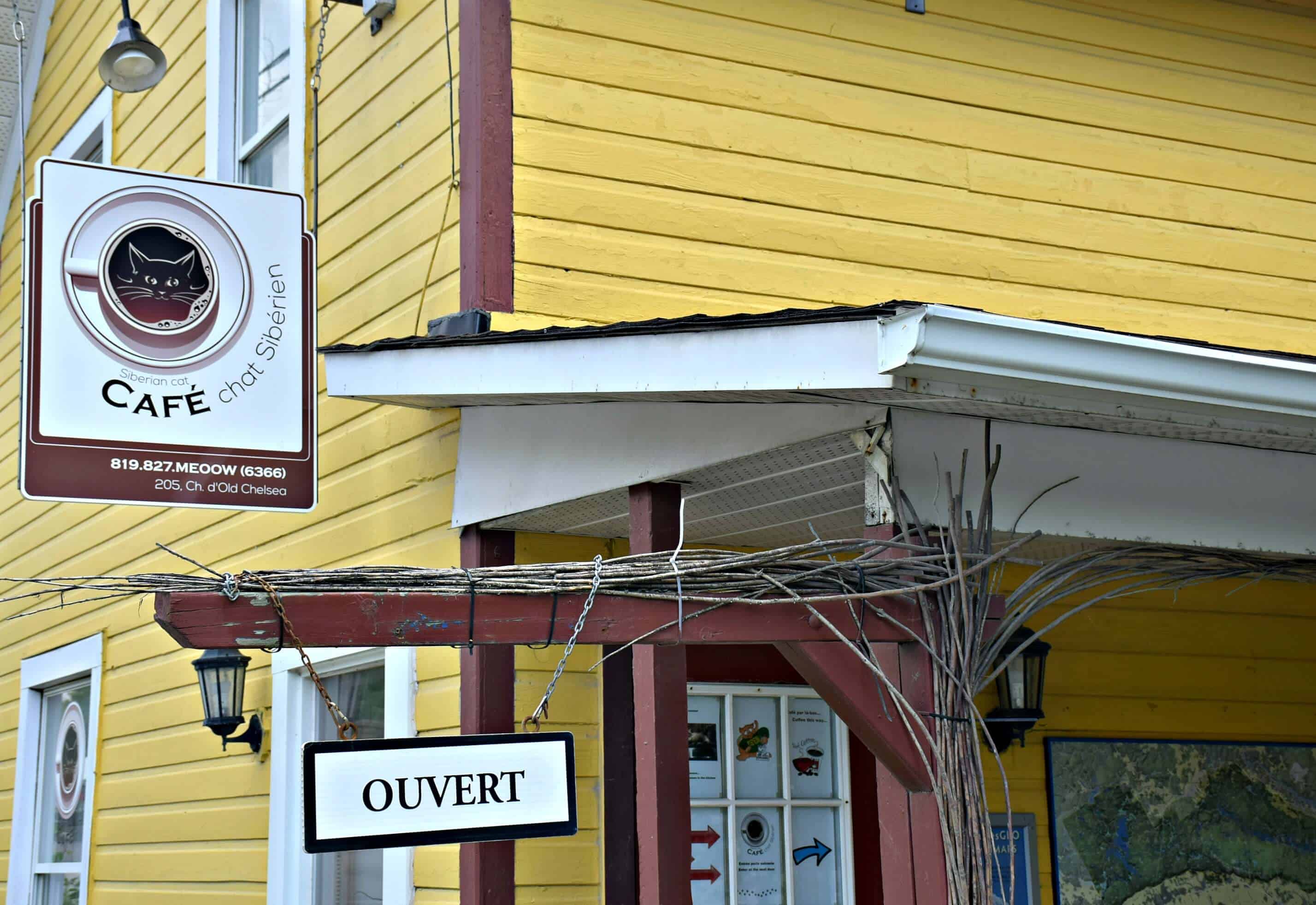 The Siberian Cat Café is located in a quaint house on the main street of Chelsea.  Every detail is feline-inspired , from the phone number on the signpost, to the cat-shaped bike rack outside, to the designer lattés on order inside.
The café's menu is fairly limited, the main fare being gourmet grilled cheese sandwiches, complemented by delicious specialty coffees and teas, and dessert items like creme brulée (served in a cat-shaped dish), kitty-motif cookies and a gluten-free brownie, which was so tasty, I had another on my second visit.  I should warn you, however, that the food is a tad expensive, with tea and a brownie adding up to nearly $10 CDN  (about $8 U.S.).  Sandwiches and drinks for three came out to almost $50 CDN ($39 U.S.) 
It's fair to say that you're also paying for the experience.  There are no additional fees (or reservations) required for visiting with the cats, as is the case in some other cat cafés.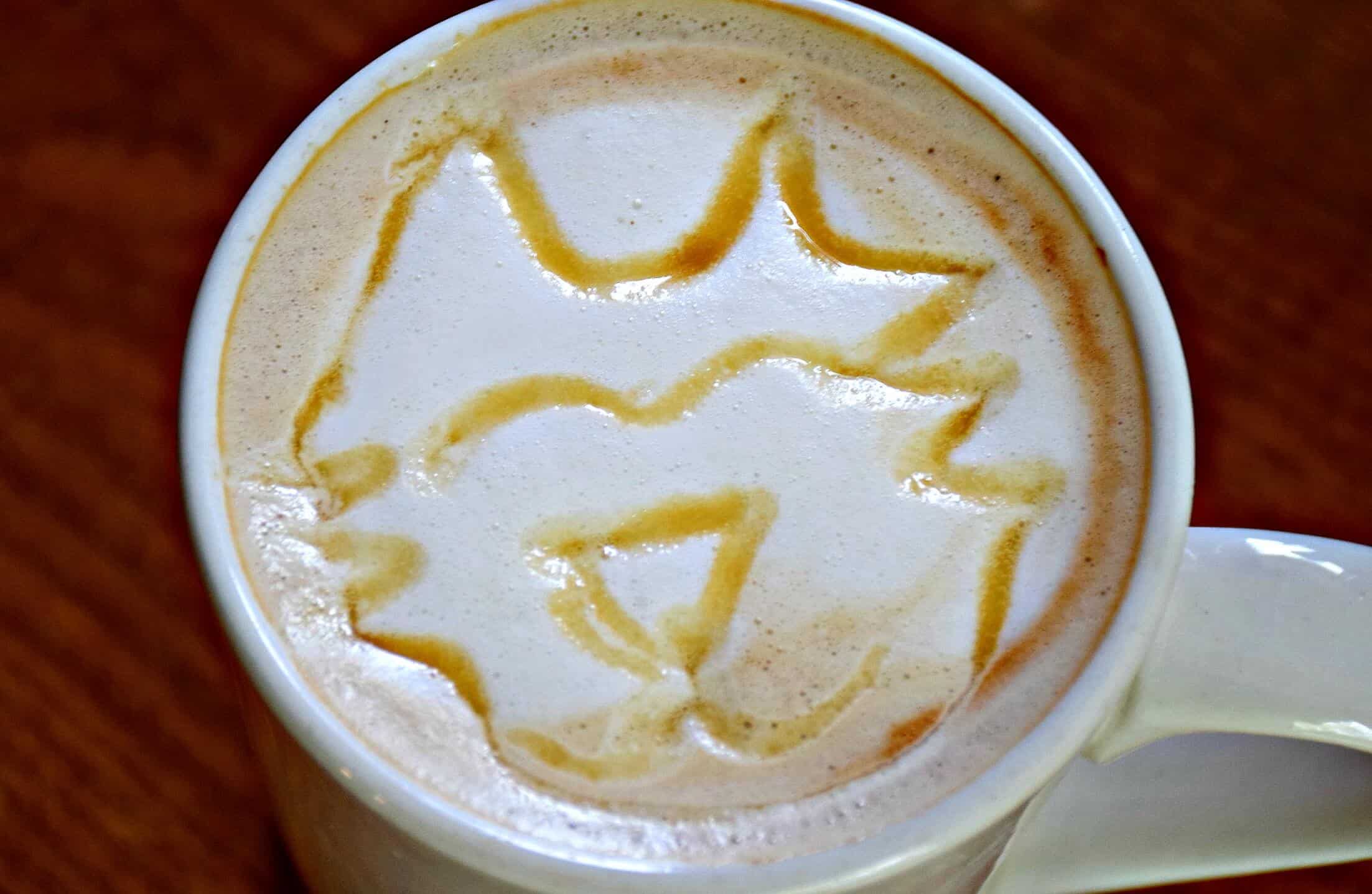 Purr Therapy in The Cat Salon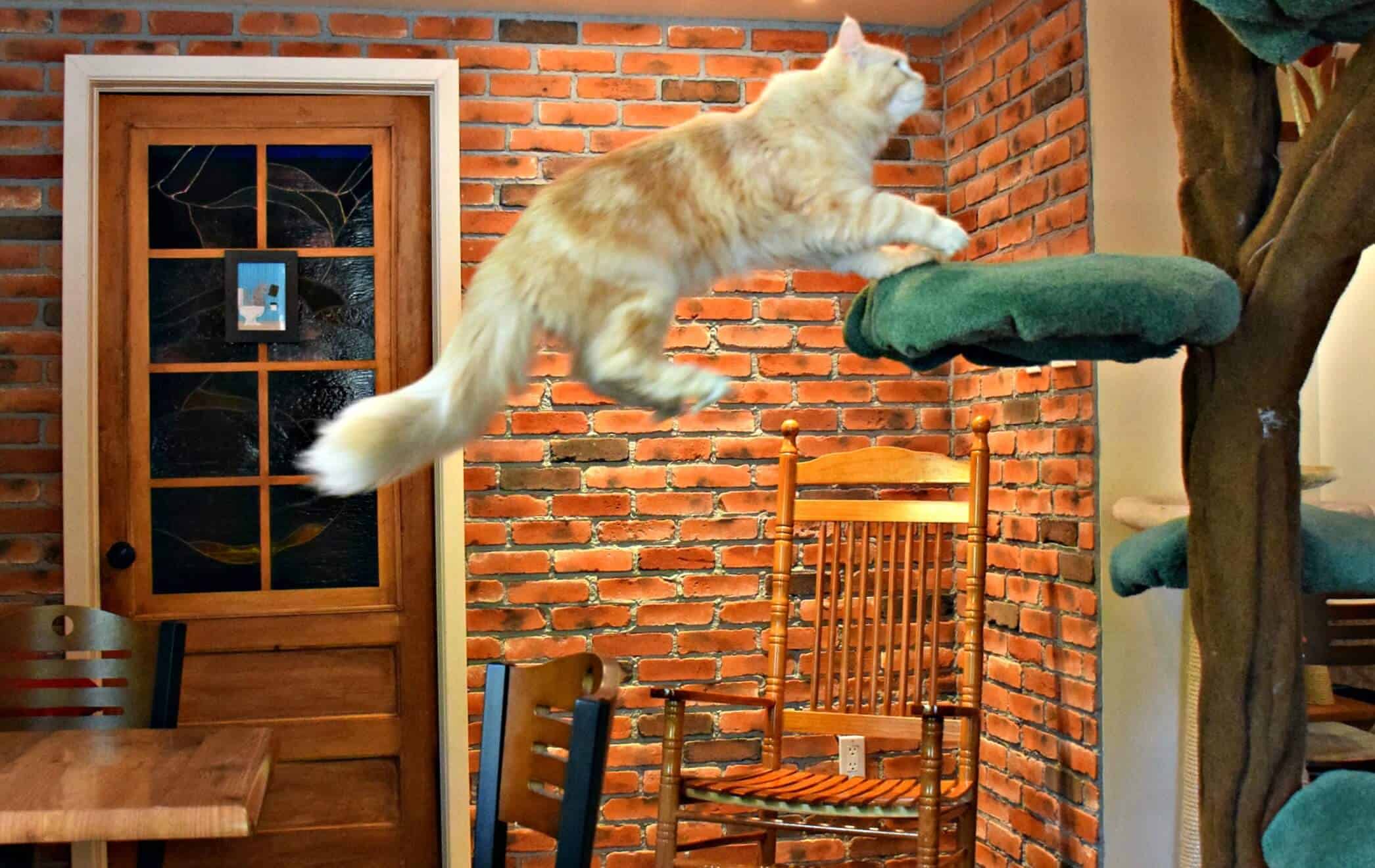 The "Cat Salon" is a separate room in the house where the seven cats hang out.  It's a veritable cat kingdom.  There are cat climbing trees, which lead to catwalks suspended from the ceiling, and numerous nooks and perches for cats to curl up on.  In the photo above, that's Konstantin, also known as the Flying Cat, taking full advantage of the facilities.
There's also a bird feeder outside, providing non-stop movie entertainment for the cats inside.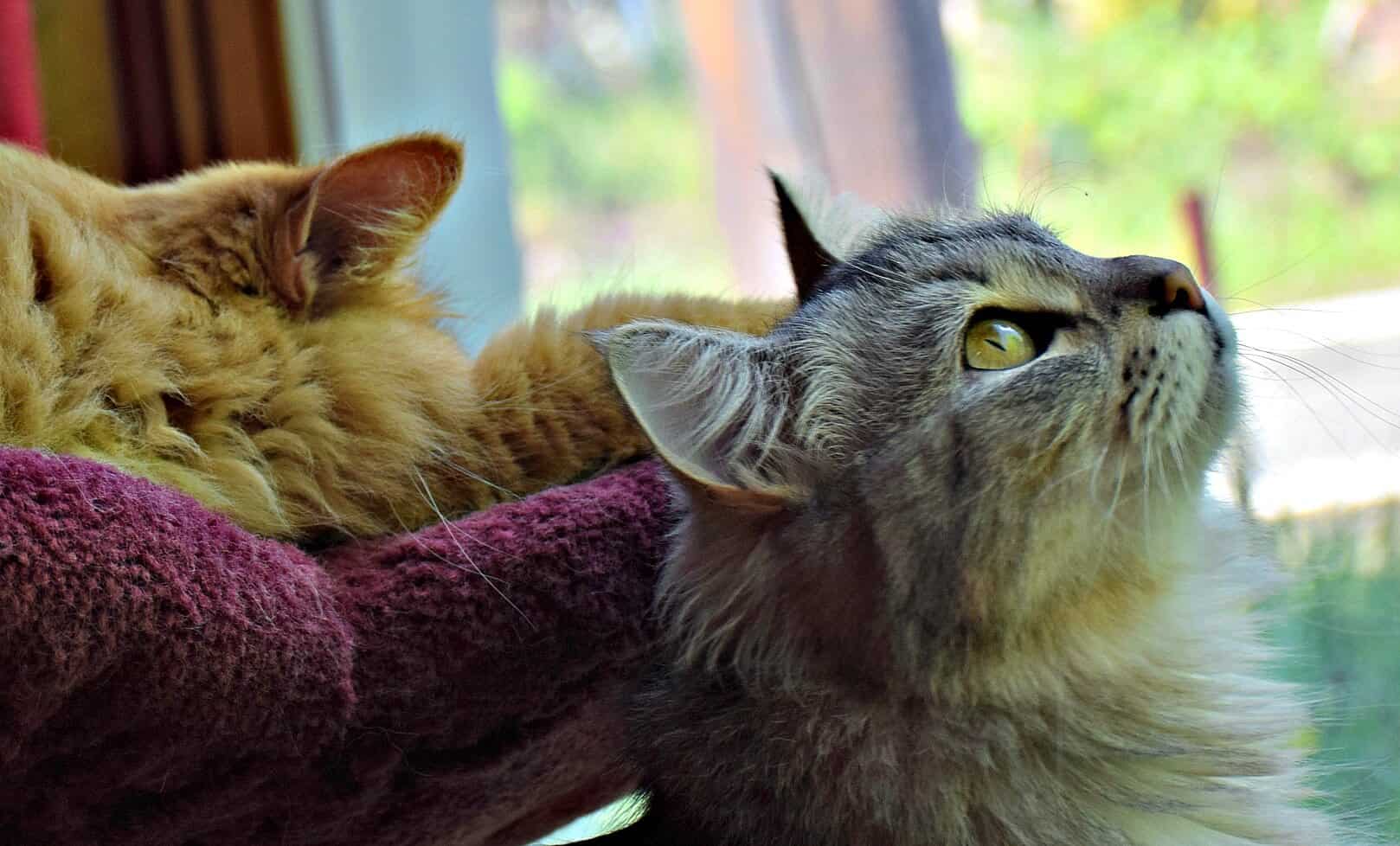 Whether or not you have allergies, it's an inviting space to commune with cats.  Of course, there are some rules.  For example, you're asked not to feed the cats, or to pick them up (although it's okay if one lands on your lap).   
The idea of the cat cafe is to give people the opportunity to see how their allergies hold up with the Siberian cat and to discover the benefits of a little purr therapy.  Science has shown that spending time with animals has a calming effect on people, with positive psychological and physical effects.  I've always thought that purring is one of the most soothing sounds you can hear, a concept the scientific studies support. 
For cat lovers like me (my friends say crazy cat lady), it's a very happy place.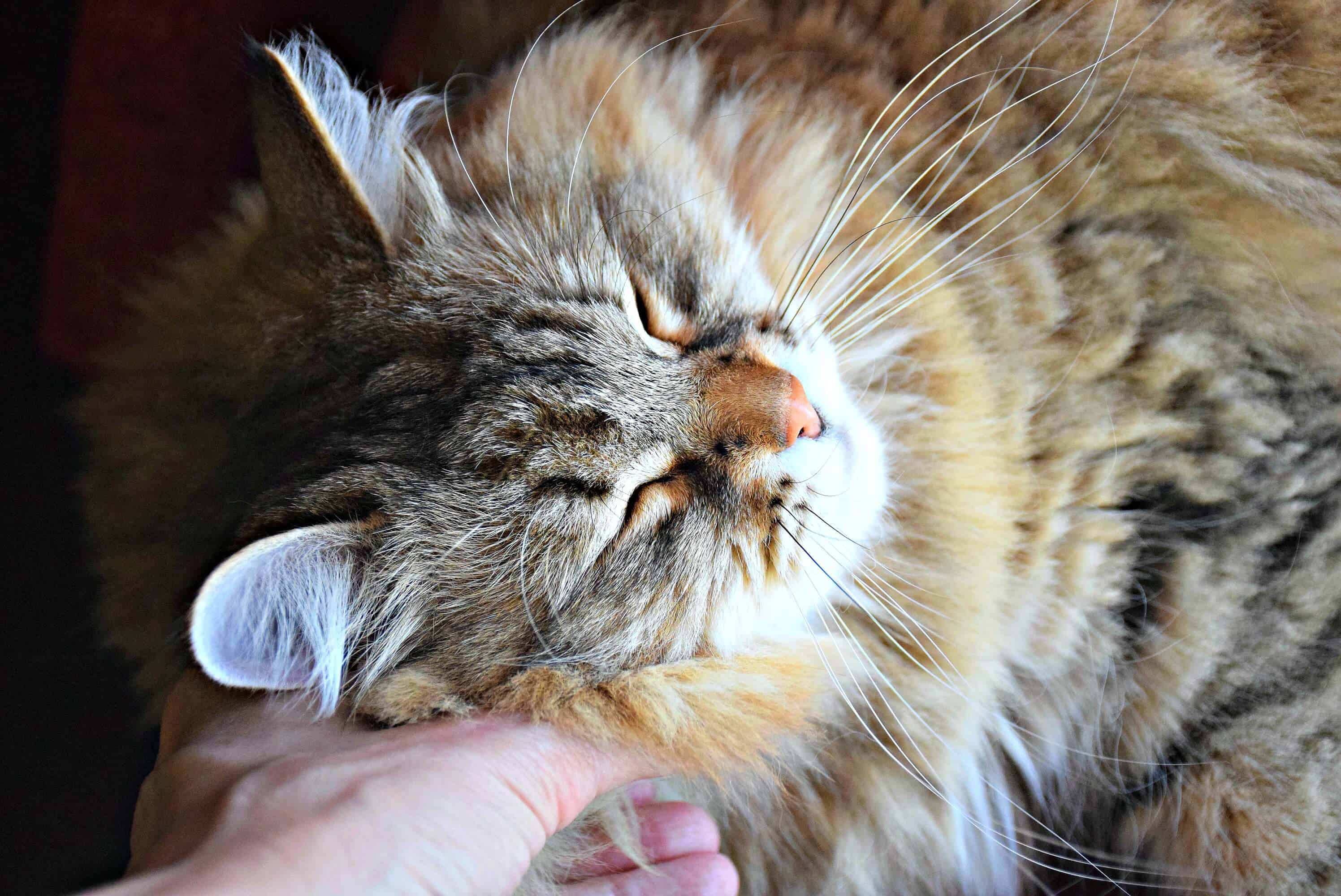 Cat-Free Zones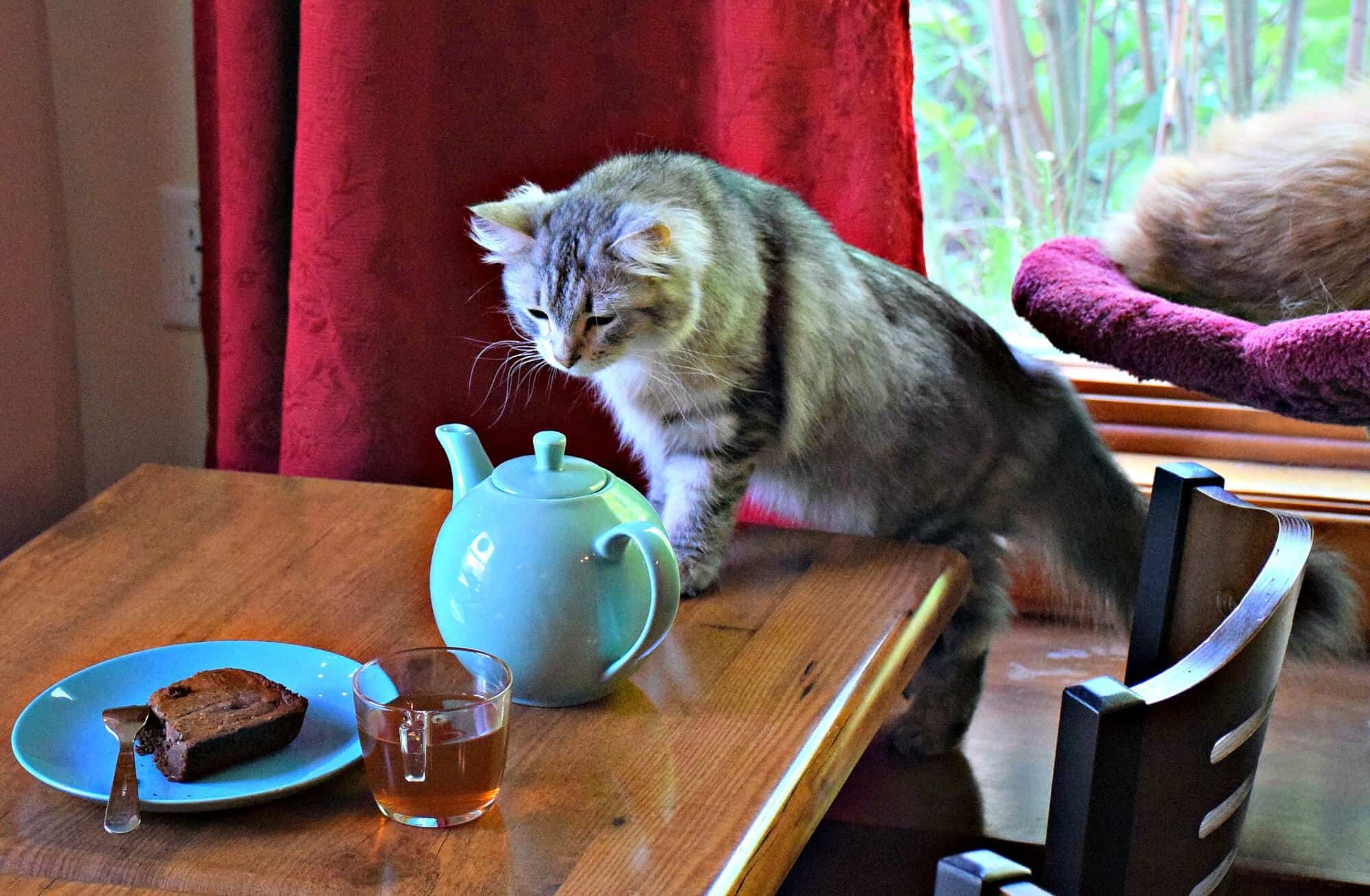 For those who find that this is a little too much cat coziness, there's a separate bistro area for cat-free dining, as well as a lovely outdoor patio.  The kitchen, where the food is prepared, is also separate from the cat salon.
You'll find a unique selection of café items and cat toys and treats in the bistro.  I liked the beret-wearing feline on the "Chat Guevara" cat dish.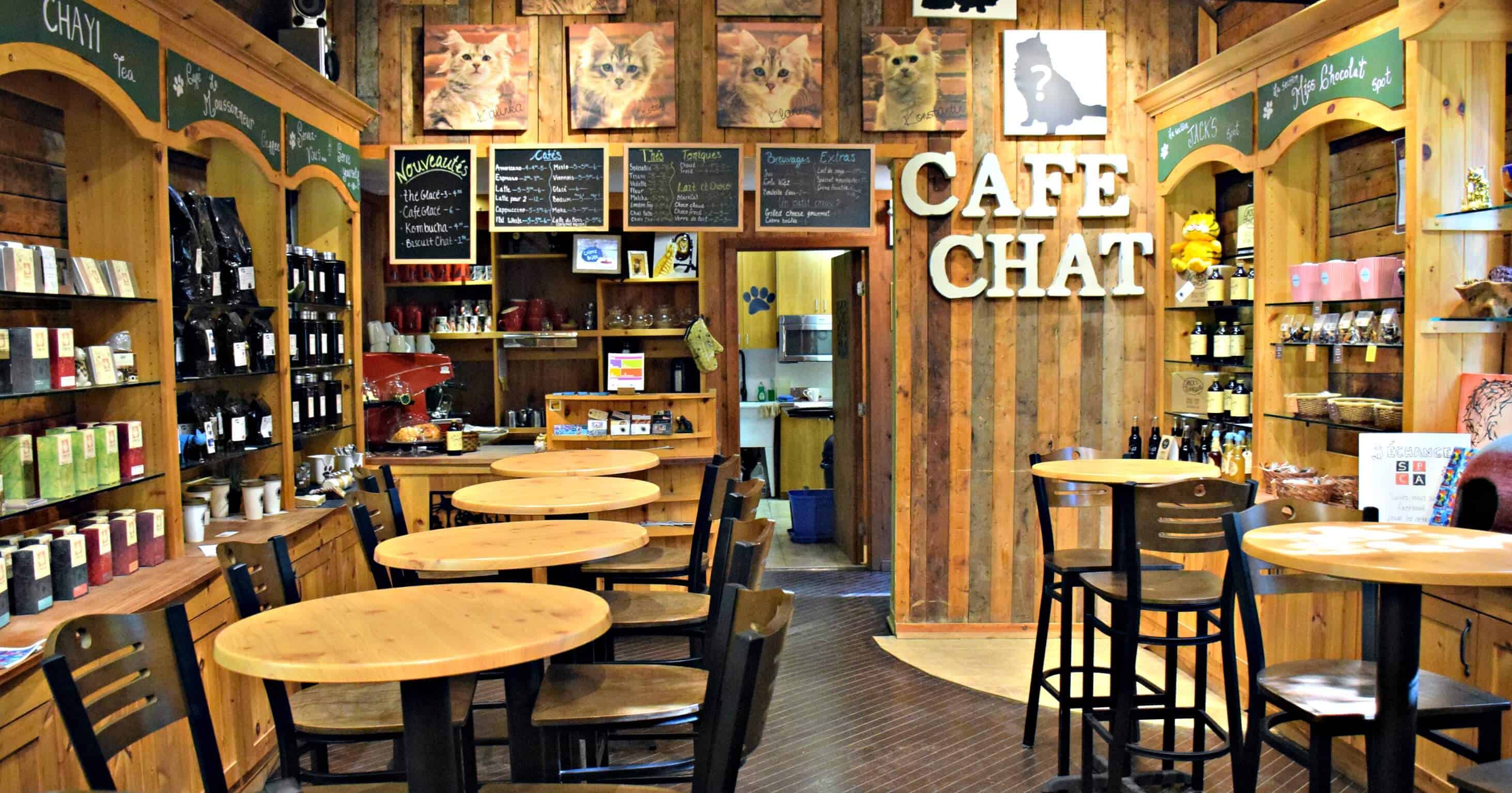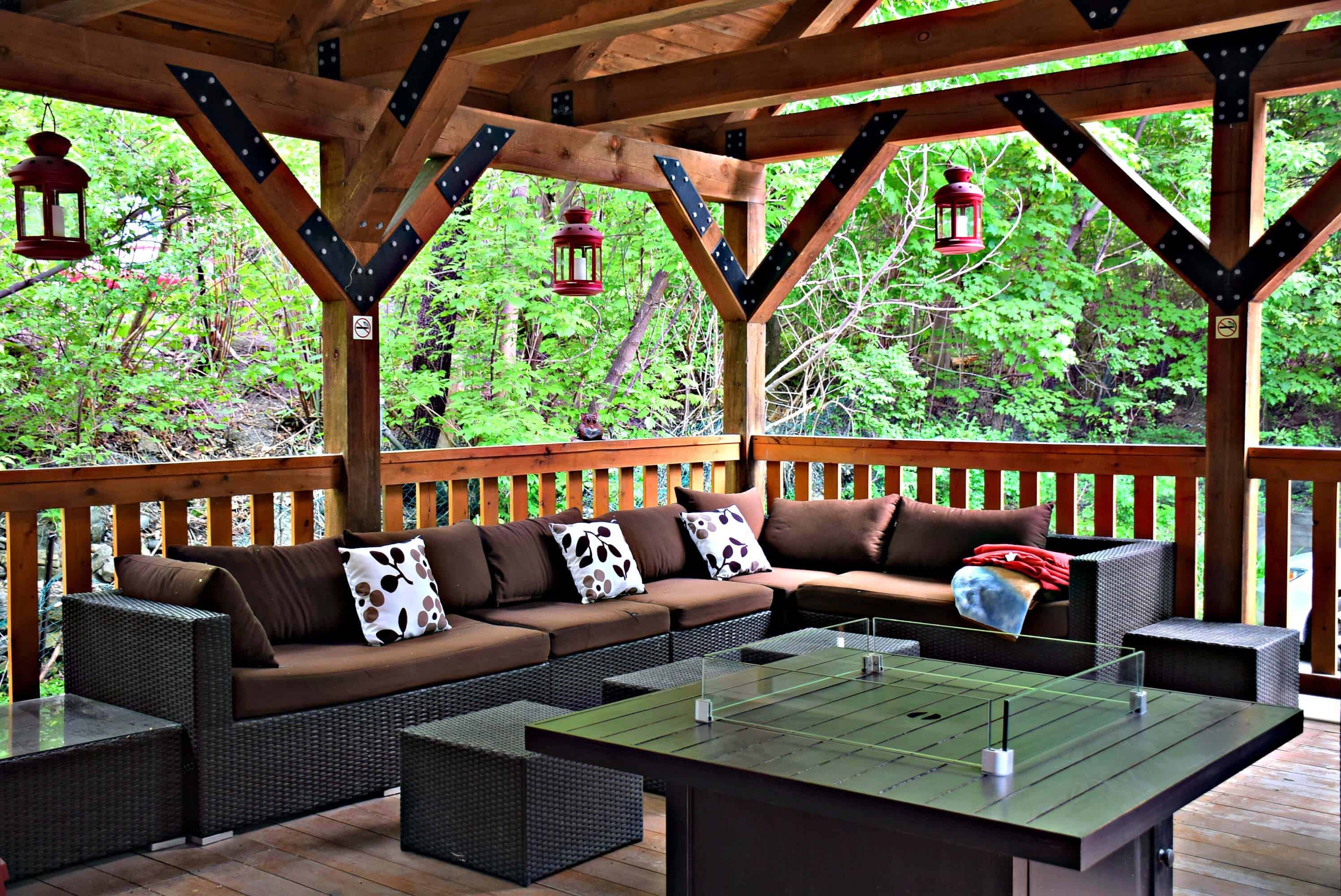 James Herriot, a veterinarian and author of "All Creatures Great and Small" said that cats are "connoisseurs of comfort".   Indeed, they'd make good teachers in the art of travel bliss.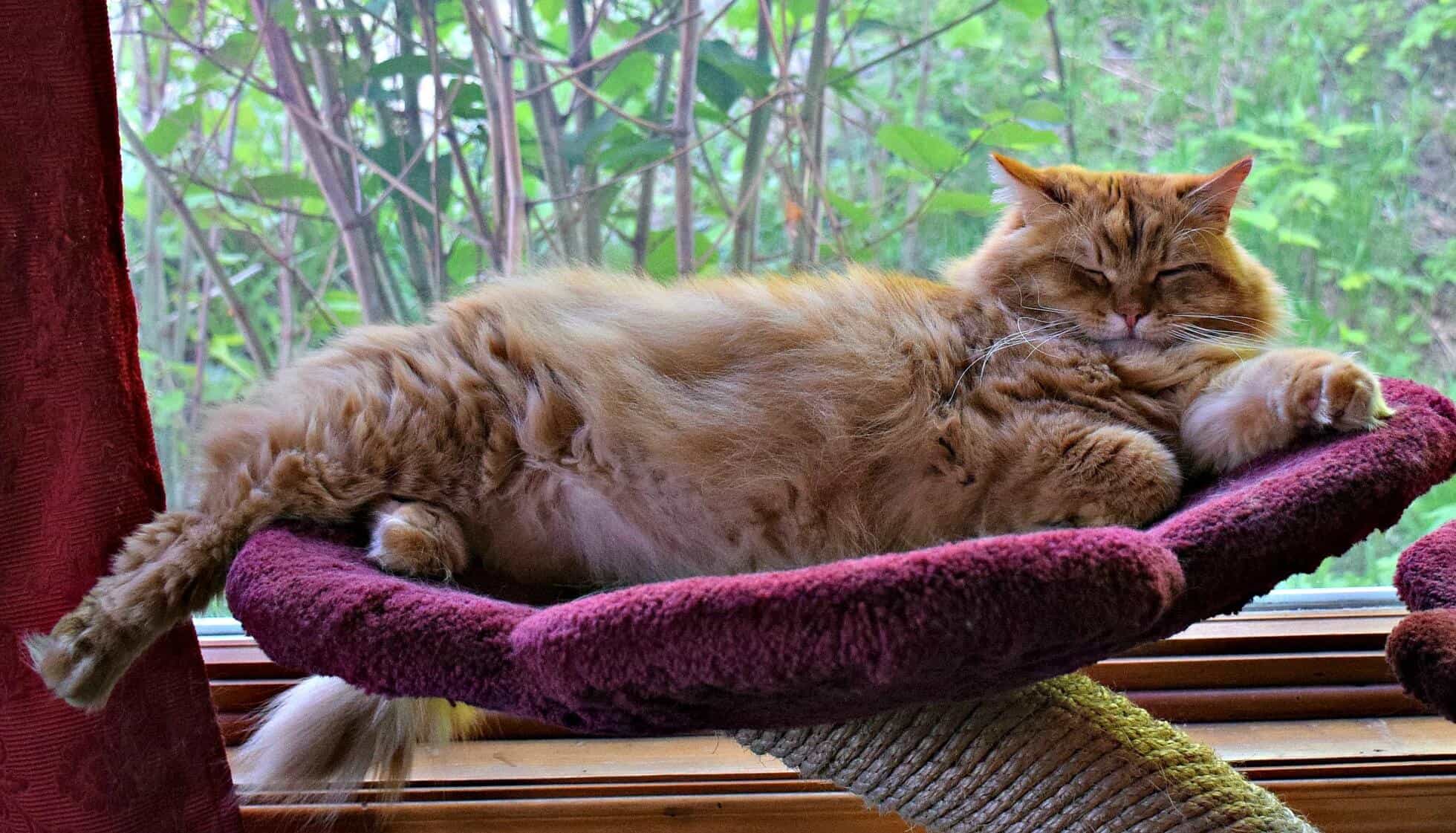 You may also like:
Amazing Wildlife Watching on a Canadian Safari
Seeing the Big 5 on Safari with Elvis
Why Namibia's Etosha National Park Should be on Your Dream Safari List