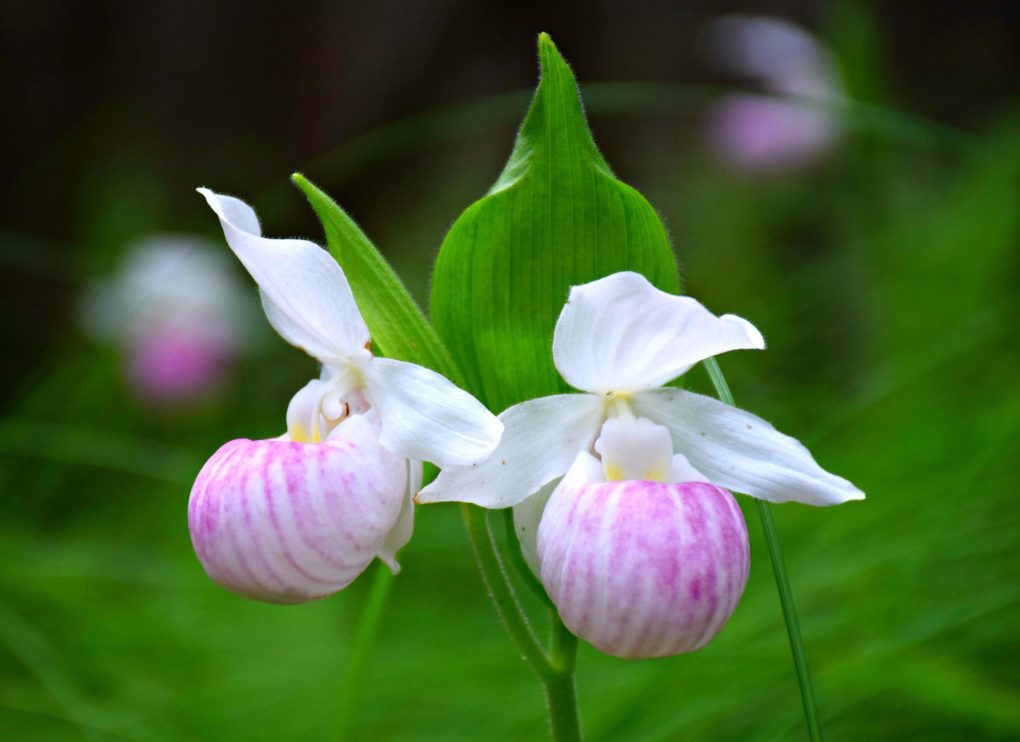 DISCOVER AN ENCHANTED FOREST OF ORCHIDS IN ONTARIO
The story is almost as magical as the forest.
In the 1930s, Joe Purdon noticed a clump of orchids, called Showy Lady's Slippers, on his farm near Lanark, Ontario in Canada.  He admired the flowers enough to read up on orchid cultivation.  Over the next 50 years, Mr. Purdon nurtured those orchids – – pollinating them by hand every year, thinning the brush, and maintaining water levels in the wetland.  This man was obsessed about orchids.
Where there were once less than a dozen orchids, there are now over 16,000 of them.  It's the largest colony of orchids in Canada.
Luckily for us, Mr. Purdon passed the torch to the Mississippi Valley Conservation Authority so that all of us can enjoy this enchanted forest.  It's known as the Purdon Conservation Area, and it's an hour and a half drive from Canada's capital, Ottawa.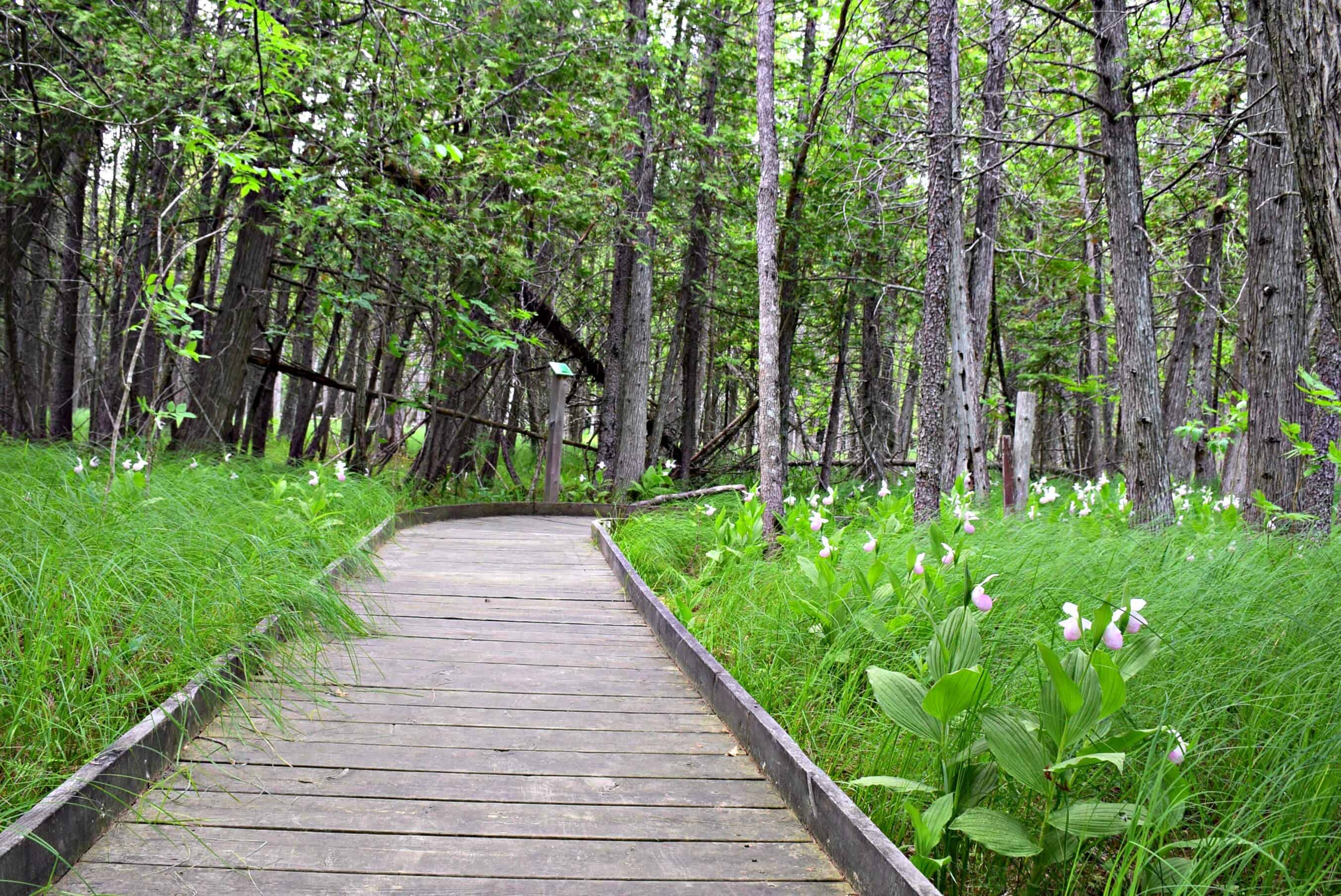 There's a boardwalk through the forest to protect the flowers while you wander through this floral fairy land.  It's open from dawn until dusk all through the summer.  The orchids bloom from mid-June to early July, with regular "bloom updates" provided on the Conservation Authority's website.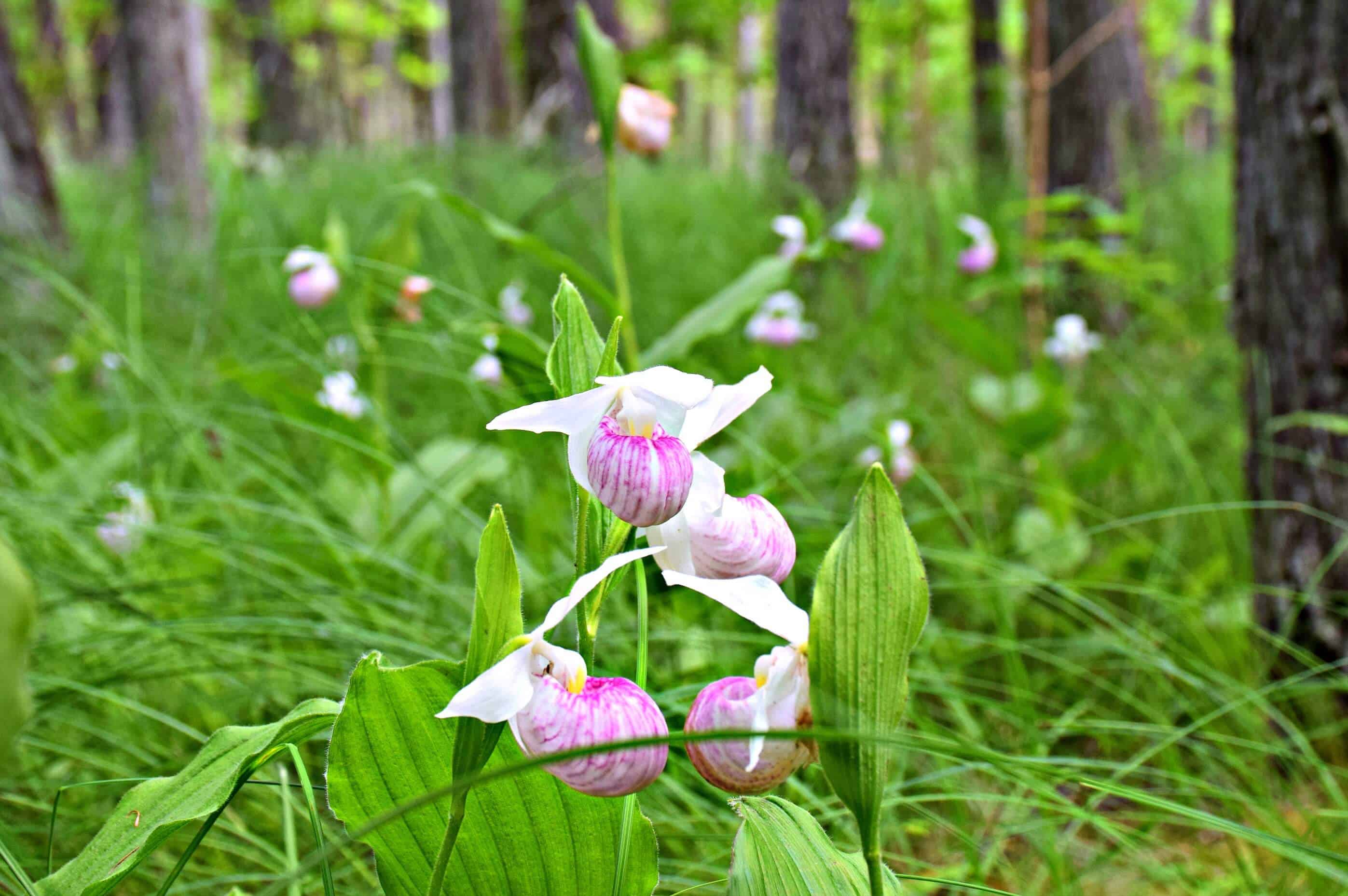 It turns out that it's not easy to grow the Showy Lady Slipper orchids. 
To this day, the orchids are pollinated by hand because they don't attract insects like other flowers.  Water levels have to be controlled so that the wetland is spongy, but not flooded.  Competing species need to be culled, and the tree canopy thinned to allow some light to pass through.  It can take 15 years for a new plant to bloom. 
Mr. Purdon must have been a very patient man.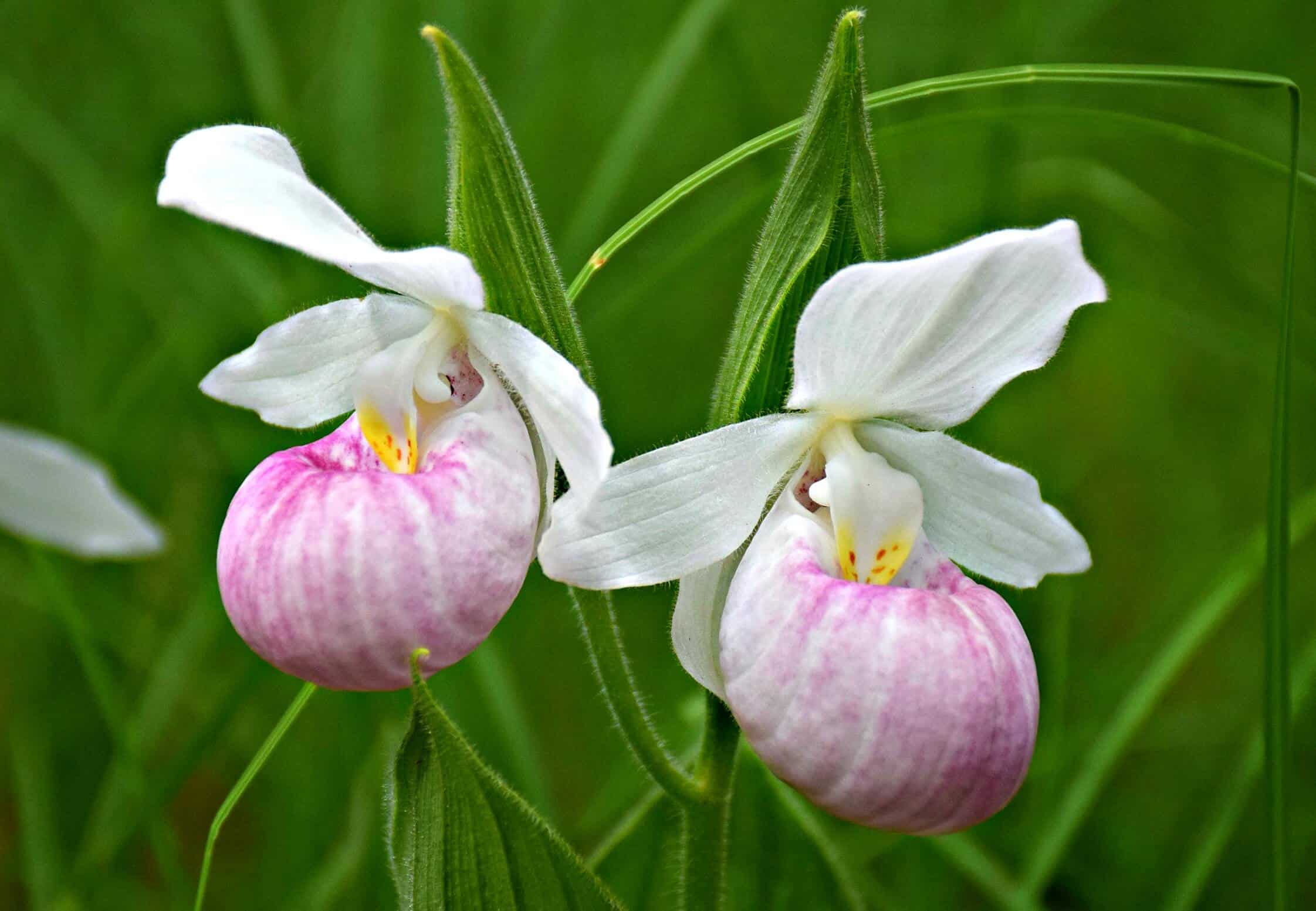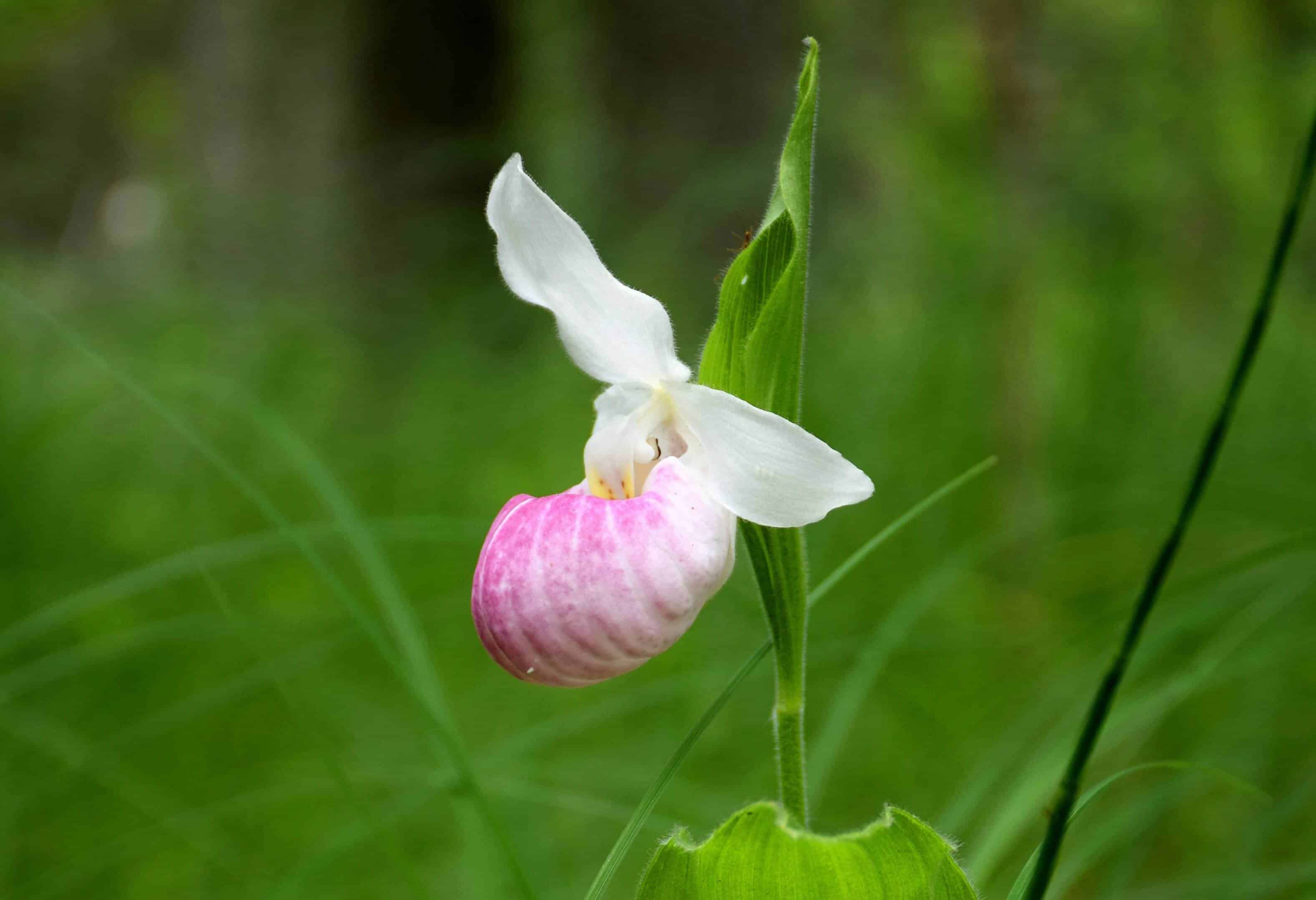 I suspect Mr. Purdon also knew a thing or two about what's become a hot new trend:  "forest-bathing".  The term was coined in Japan, where it's called "shinrin yoku", and it was started as a program to encourage people to get out in nature – – to literally bathe the mind and the body in green space. It's the forest as therapist, if you will.
Studies have shown a number of health benefits resulting from forest bathing, including reduced stress, improved mood and cognitive ability and a boosted immune system.  There's even a group for it – – the Association of Nature and Forest Therapy,
There is plenty of opportunity for a nice forest bath at the Purdon Conservation Area.  There is a hiking trail through the woods, that circles a small lake.  It's called Purdon Lake, of course, and a beaver has a dam there to control the water levels for the orchids.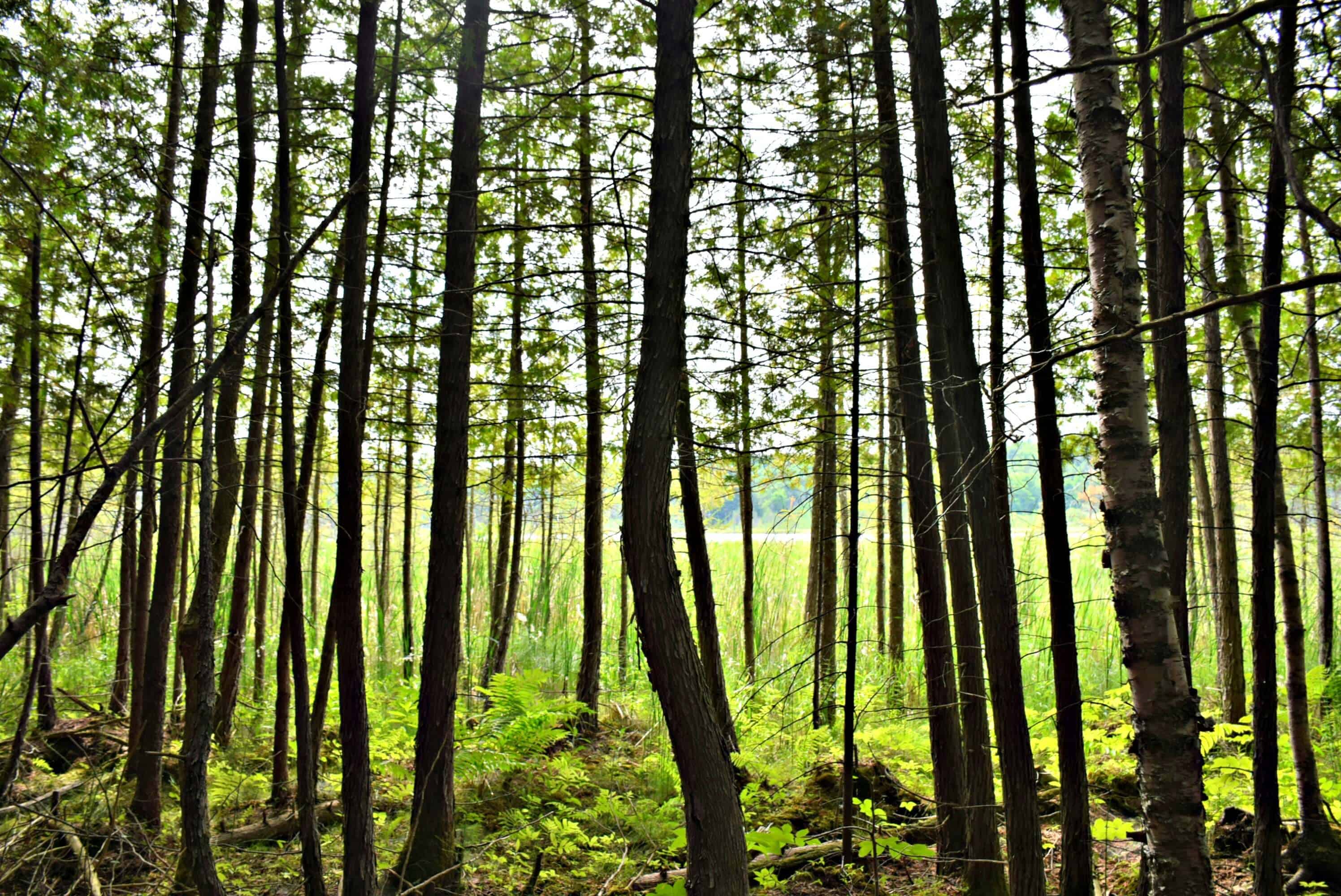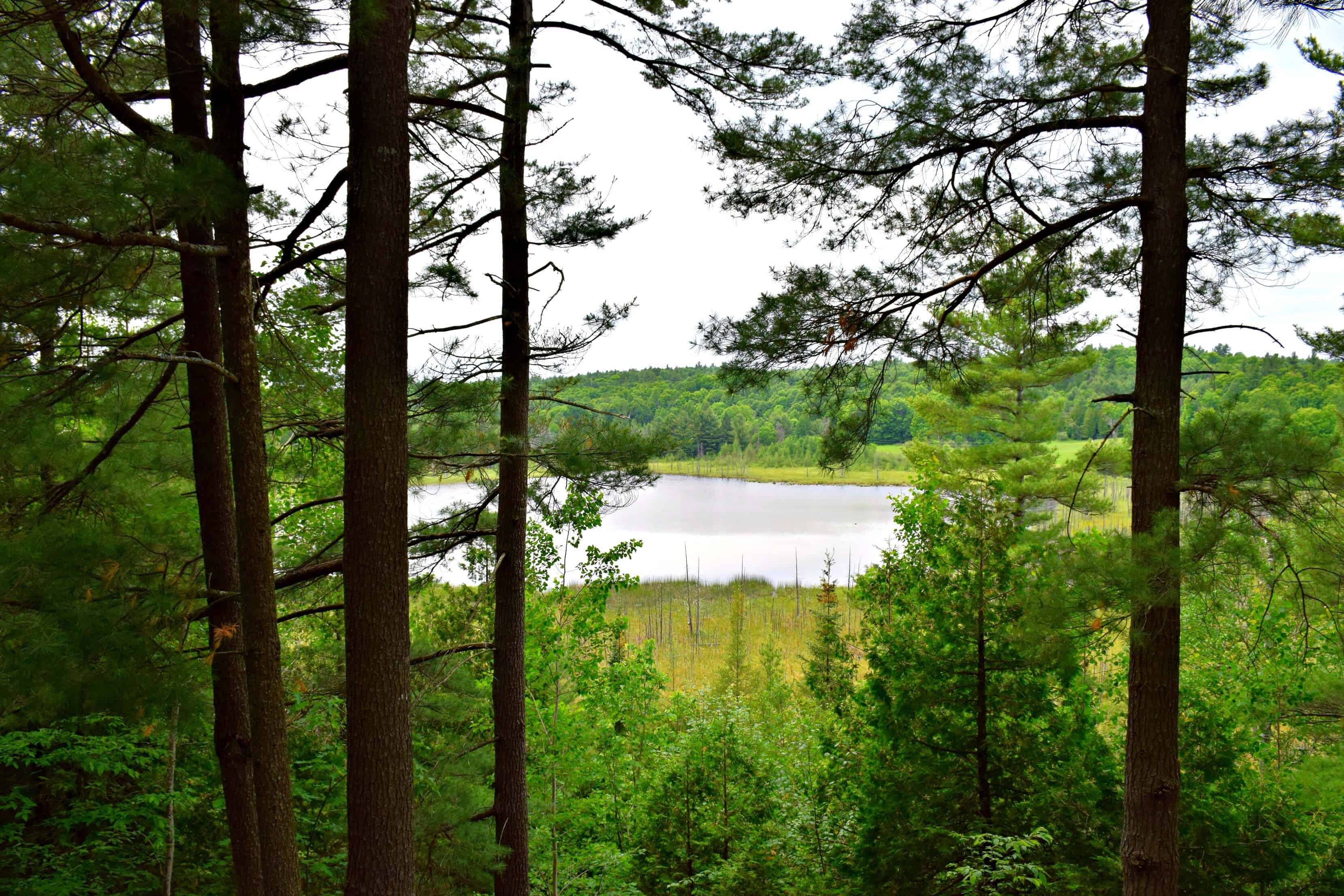 The prescription?  Visit the Purdon Conservation Area and take a healthy dose of forest, with side order of orchids.
It's potent stuff.  You'll be feeling like a kid again in no time.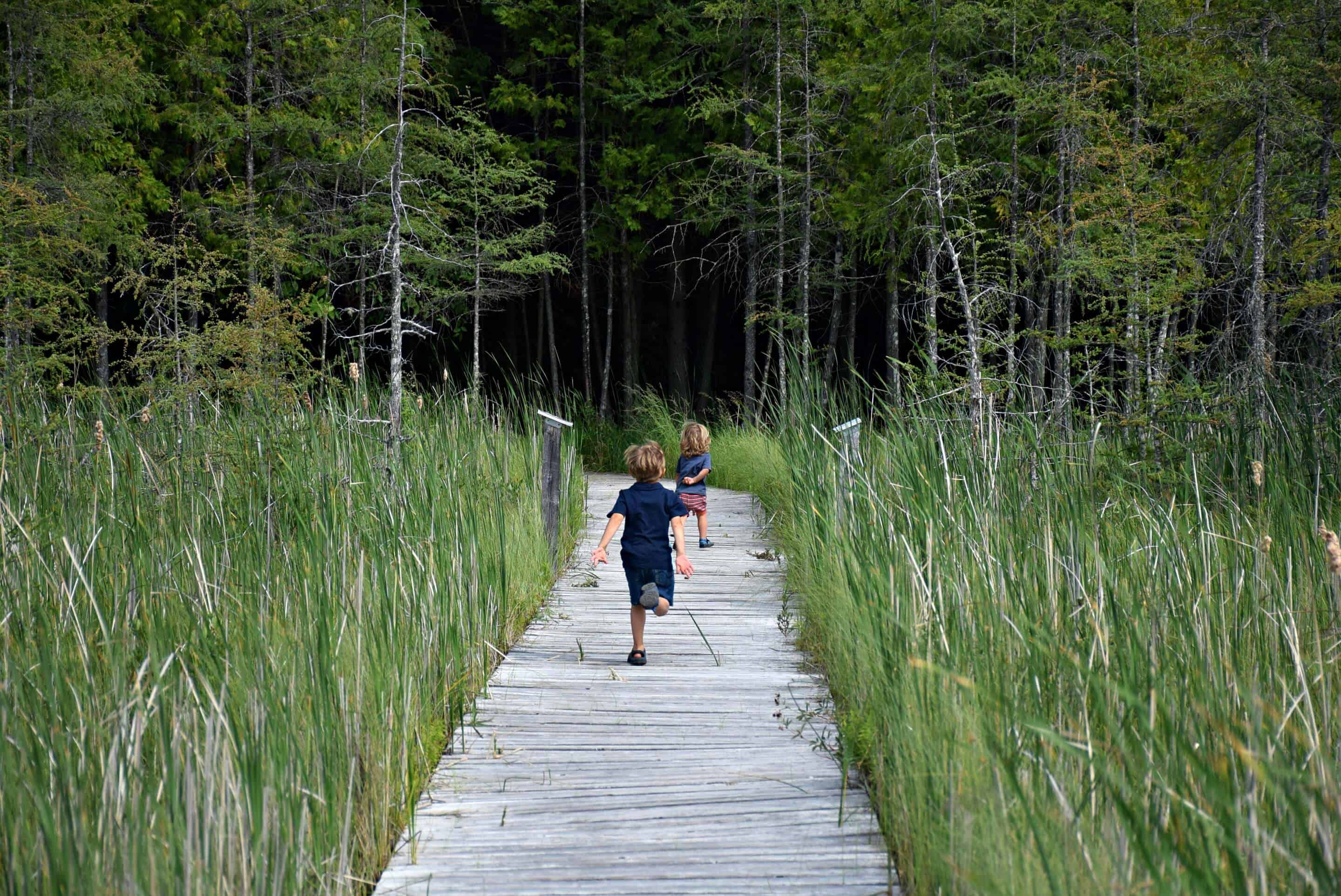 You may also like:
6 Reasons to Visit the Canadian Tulip Festival in Ottawa
Amazing Wildlife Watching on a Canadian Safari