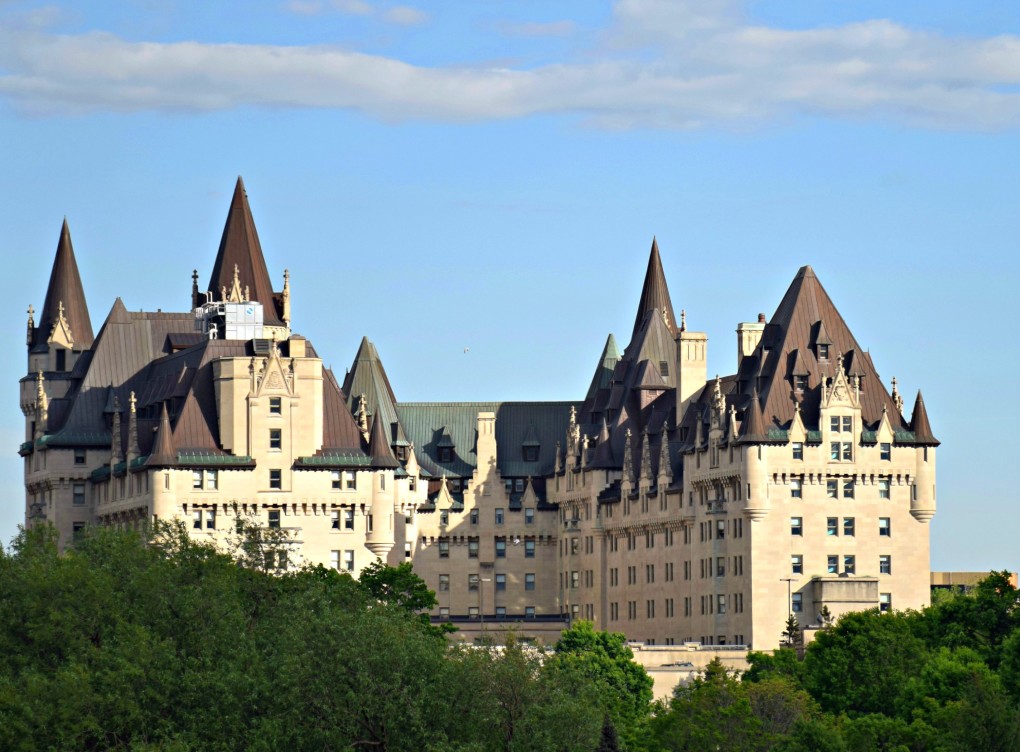 10 FAIRY TALE CASTLES IN CANADA YOU CAN VISIT
It might come as a surprise that there are many castles in Canada.  Despite its young heritage, Canada has had its share of royal influence and intrigue, which led to a spate of castle-building in the 19th century.  Indeed, Kings and Queens have made Canada's castle hotels their home during their tours here.  Just think, you can sit on the same royal throne when you visit Canada's castles!
Here are the top ten castles in Canada where visitors are welcomed like royalty:
Craigdarroch Castle – Victoria, British Columbia
Built by coal baron Robert Dunsmuir during the reign of Queen Victoria, Craigdarroch Castle  gives visitors a glimpse of privileged life in the 1890s. The Castle weaves a fascinating tale of an intriguing family.  The mansion was intended to be a perfect venue to launch three Dunsmuir daughters into married life.  Now a museum, you can learn more during a 45-minute audio tour.
Boldt Castle, Thousand Islands
A tragic tale of romance, millionaire hotel magnate George Boldt began building his castle in 1900 as a tribute to his beloved wife Louise. Boldt Castle was designed as their summer dream home on the St. Lawrence River. However it was not to be.  Mrs. Boldt passed away suddenly just months before the castle was completed. Mr. Boldt was inconsolable and immediately stopped all construction on Heart Island, leaving the property vacant for over seventy years.
Boldt castle is actually located on the U.S. side of the river, but boat tours are offered from both sides of the border.
Dundern Castle – Hamilton, Ontario
This neoclassical mansion was completed in 1835 for Sir Allan MacNab, a railway tycoon who later became Prime Minister of the United Province of Canada.  At the time, Dundern Castle featured the latest conveniences of gas lighting and running water.  It's said that Sir Allan and his family haunt the castle. Outside the room where his second wife Mary wasted away from consumption, there are reports of a cold chill and a mysterious breeze that blows out the candles.

Chateau Lake Louise, Alberta
Chateau Lake Louise  was originally built as a base for outdoor enthusiasts and alpinists over 100 years ago, and is now a luxury mountain resort.  First known as Emerald Lake for its amazing green colour, it was later renamed Lake Louise in honor of Queen Victoria's fourth daughter, Princess Louise Caroline Alberta.  The Chateau has also welcomed dozens of royals including Prince Rainier of Monaco, Queen Elizabeth II and Prince Phillip.
 

Casa Loma – Toronto, Ontario

Casa Loma, completed in 1914, was a life-long dream of Canadian financier, Sir Henry Pellatt.  The medieval-style castle in Canada features decorated suites, secret passages, an 800-foot tunnel, stables with mahogany horse stalls, and beautiful 5-acre estate gardens.  Sir Henry enjoyed Casa Loma for less than 10 years before financial misfortune forced him to abandon his castle home.
Hatley Castle – Victoria, British Columbia
It seems that castle-building ran in the Dunsmuir family.  Hatley Castle was built in the Tudor revival style by James Dunsmuir, son of the coal baron Robert Dunsmuir, who built Craigdarroch Castle.  The Dunsmuirs named their estate "Hatley Park", in the tradition of British and European private estates.  The Park features extensive Edwardian gardens.  The Government of Canada got a bargain when it bought the property from the family in 1939 for $75,000.
Empress Hotel – Victoria, British Columbia
The Empress Hotel , an Edwardian chateau-style hotel, was one of several built to serve luxury railway tourists.  Opening in 1908, the Empress has hosted kings, queens and movie stars.  In 1919, Edward, Prince of Wales waltzed into the dawn in its Crystal Ballroom – an event considered by Victorians to be of such importance that almost 50 years later, the obituaries of elderly ladies would appear under headlines such as, 'Mrs. Thornley-Hall Dies. Prince of Wales Singled Her Out.'   The afternoon tea at the Empress is a 'must-do' when visiting Victoria.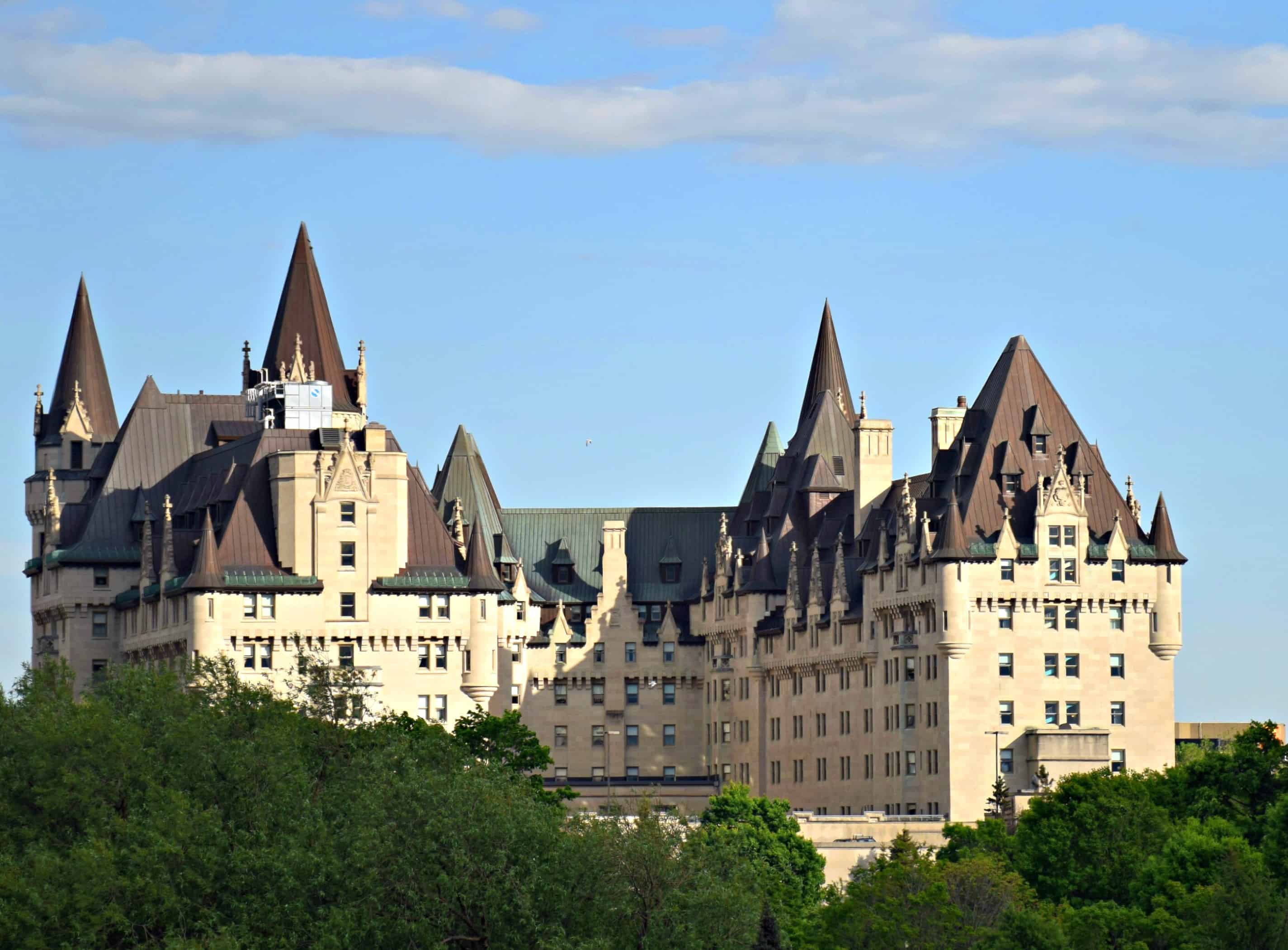 Chateau Laurier – Ottawa, Ontario
The Chateau Laurier was built as a luxury railway hotel in 1912.  No expense was spared to make the French Renaissance-style hotel a truly luxurious experience.  Days before the hotel was set to open, its builder and railway magnate, Charles Melville Hays, perished on the ill-fated Titanic.  After a couple of months delay, the hotel was officially opened by Canada's seventh Prime Minister and its namesake, Sir Wilfrid Laurier.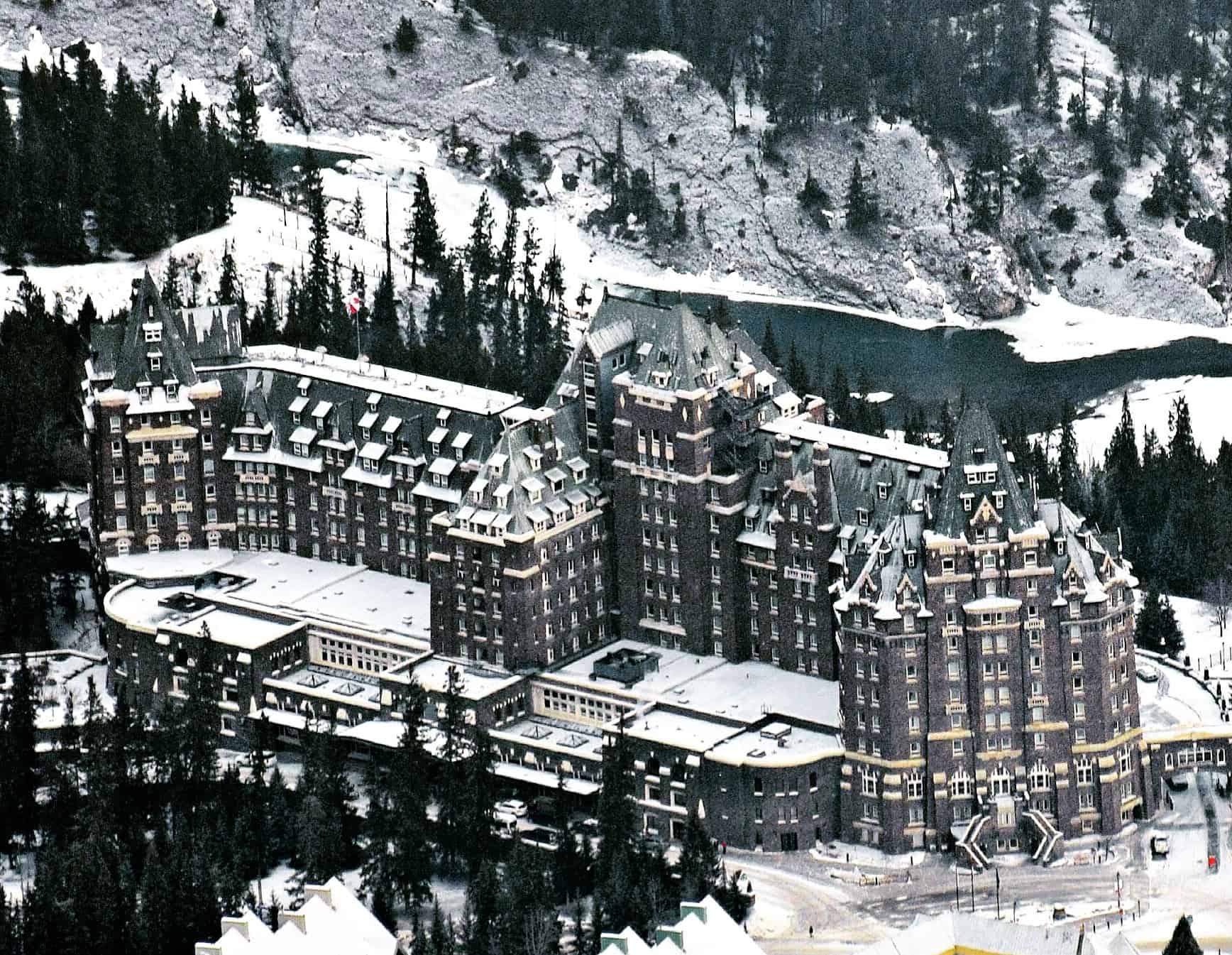 Banff Springs Hotel – Banff, Alberta
Located in the heart of Banff National Park, the Banff Springs Hotel opened in 1888, another of Canada's famed railway hotels.  The General Manager of Canadian Pacific Railway, William Cornelius Van Horne, is credited with bringing tourism to the Rockies. 'Since we can't export the scenery,' he said, ' we'll have to import the tourists.'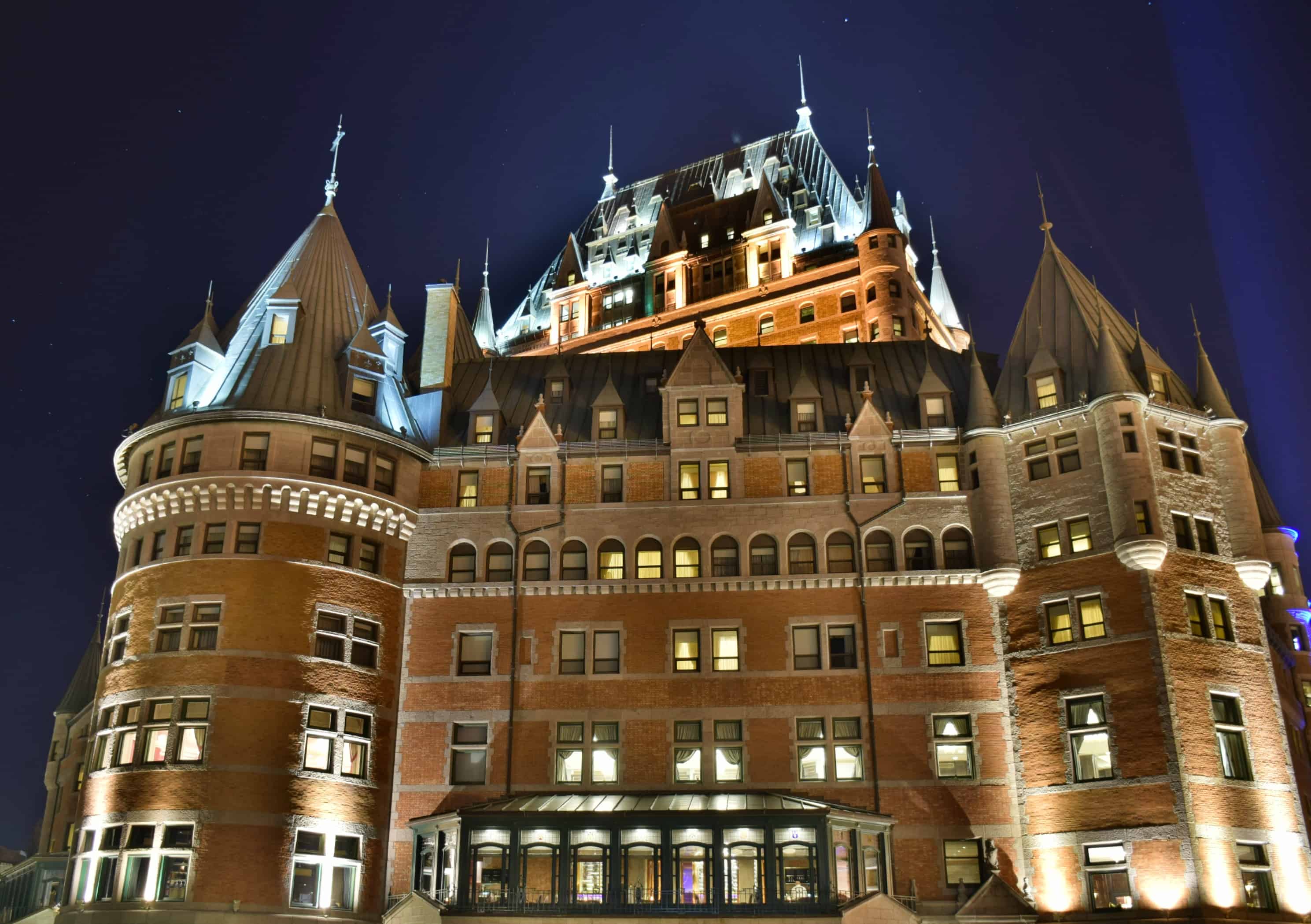 Chateau Frontenac – Quebec City, Quebec
Known as the world's most photographed hotel, the Chateau Frontenac  has been the true-life castle of many people's dreams. This luxury railway hotel draws on the architectural styles of the Middle Ages and the Renaissance, and has hosted famous personalities, world leaders, and royals.  Recently renovated, this Quebec City landmark is not-to-be missed on the Canadian castle circuit.

Pin it: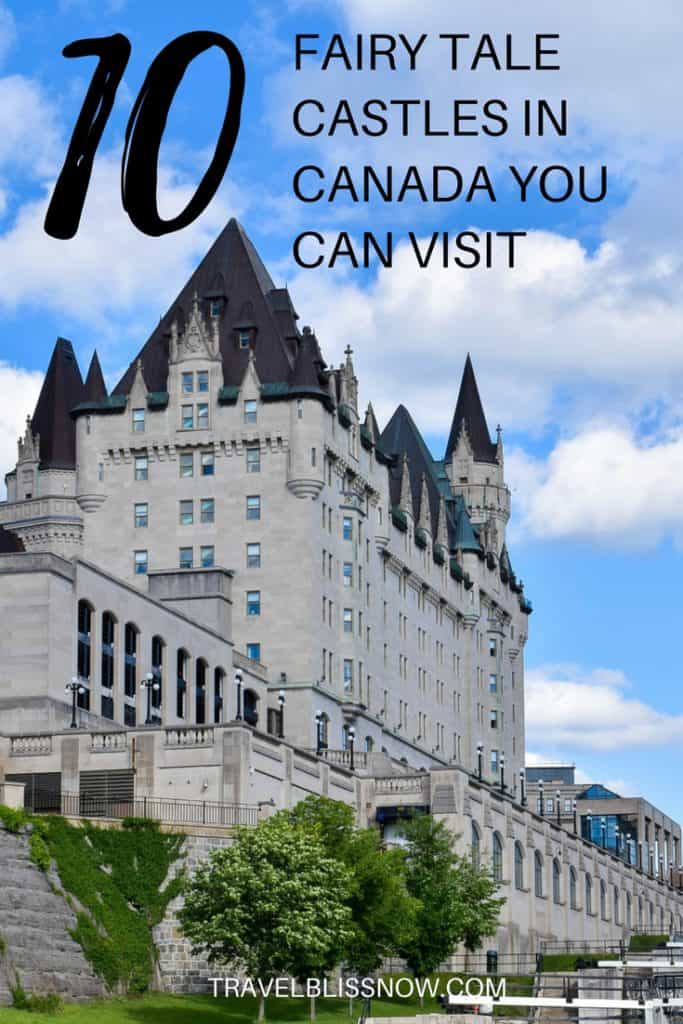 You may also like:
What It's Like to Stay at the World's Most Photographed Hotel
Why You Should Visit Lake Louise in any Weather
12 Ways to Enjoy the Old World Charm of Quebec City