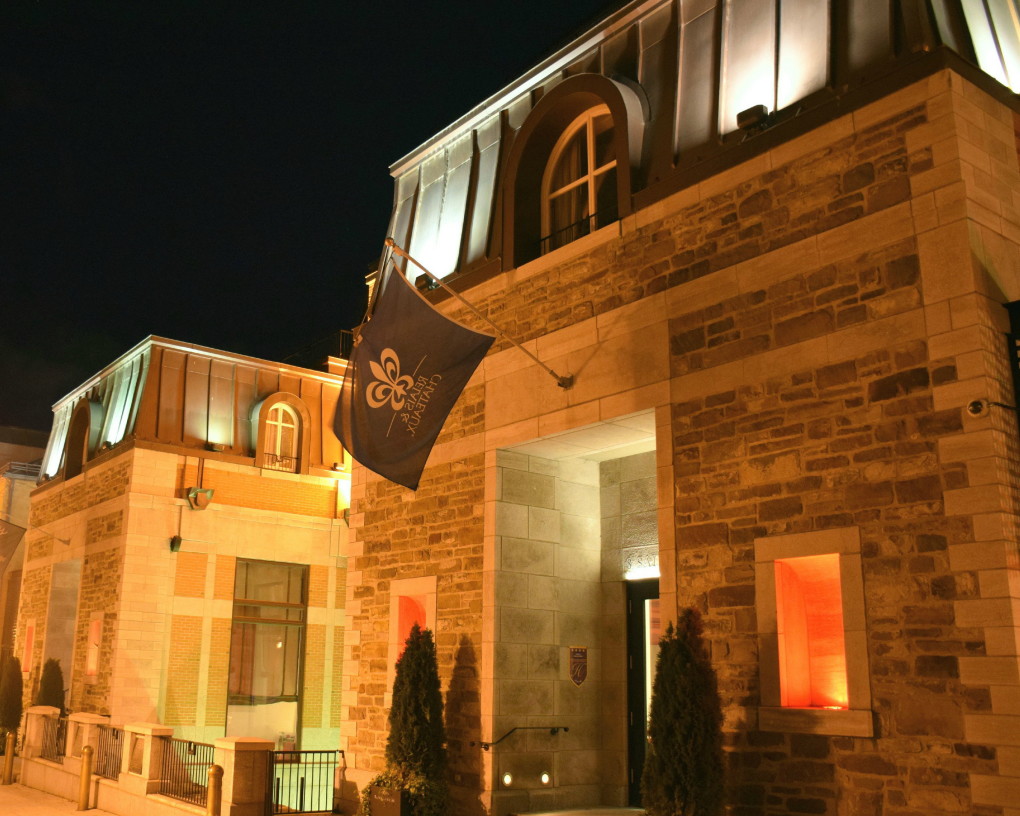 FINDING BLISS IN OLD QUEBEC CITY: AUBERGE SAINT-ANTOINE
If there is a chocolate heaven, this must be it.
My first day at Auberge Saint-Antoine began and ended in sublime fashion – with chocolate.  To start, hot chocolate served by the fire on a brisk November Day.  It was made with chocolate from Tanzania with 75% cacao, the "healthy" kind.  It was like drinking a rich and robustly flavoured chocolate bar.  And, along with the hot chocolate, there was the perfect dipping companion:  freshly made churros coated in cinnamon and sugar.  It would be an understatement to say that the day was off to a good start in the bliss department.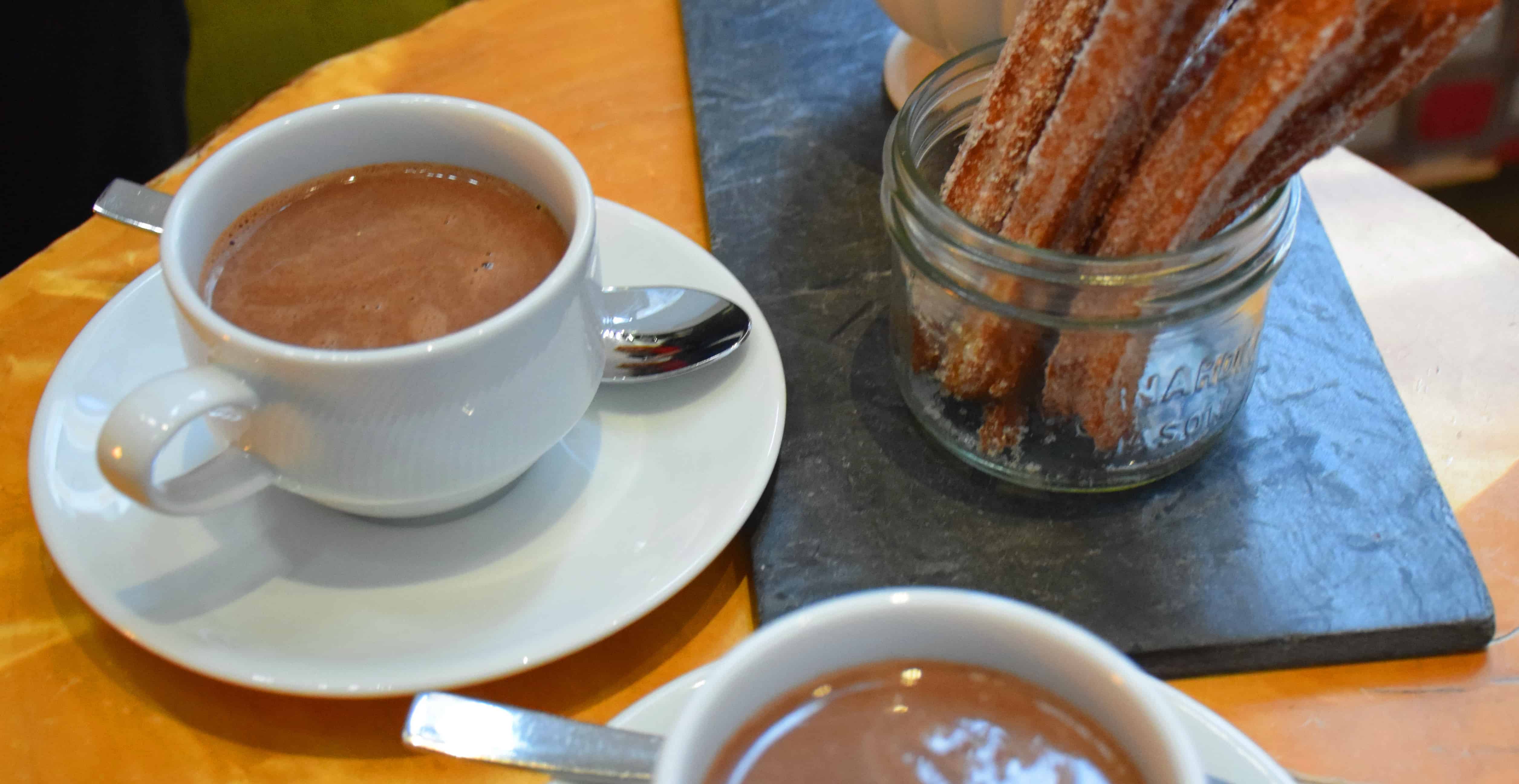 Old & New
Auberge Saint-Antoine is a luxury, boutique hotel, located in the heart of old Quebec City, just steps away from Place Royale and the many other charms this city has to offer.      A Relais & Châteaux property, the hotel's designers have managed to strike a remarkable blend of the old and the new.  The Auberge is built on one of the city's richest archaeological sites, and integrates 3  historic buildings, along with a wharf and battery, dating back to the 17th century.  You can see the stone ramparts and an original cannon from the period.  Lengthy archaeological digs on the site produced a treasure trove of artifacts, which are now displayed throughout the hotel, providing a unique sense of history and character to the place.

While preserving its history, the hotel provides a thoroughly modern experience, with a look that is clean and elegant, yet warm and comfortable.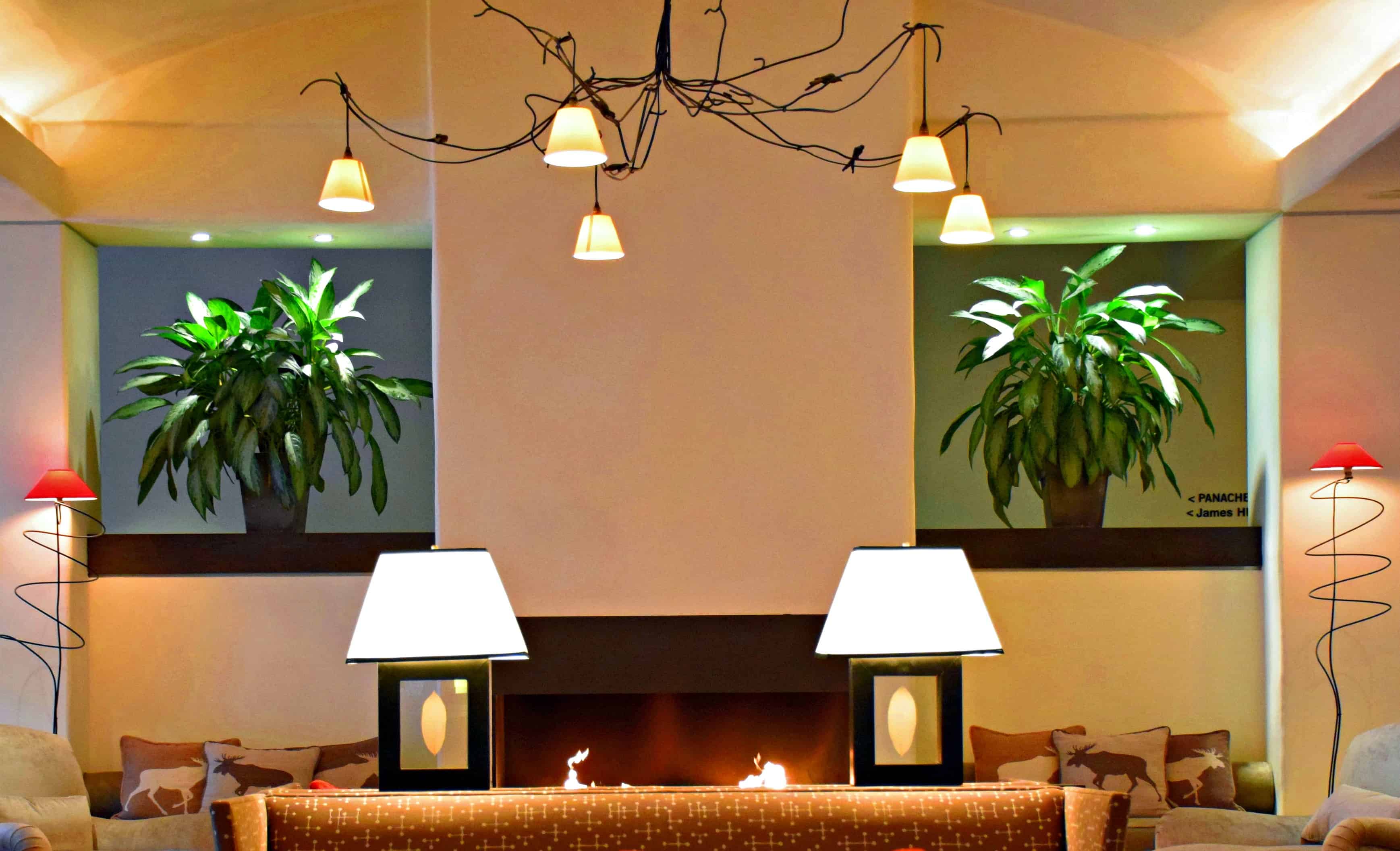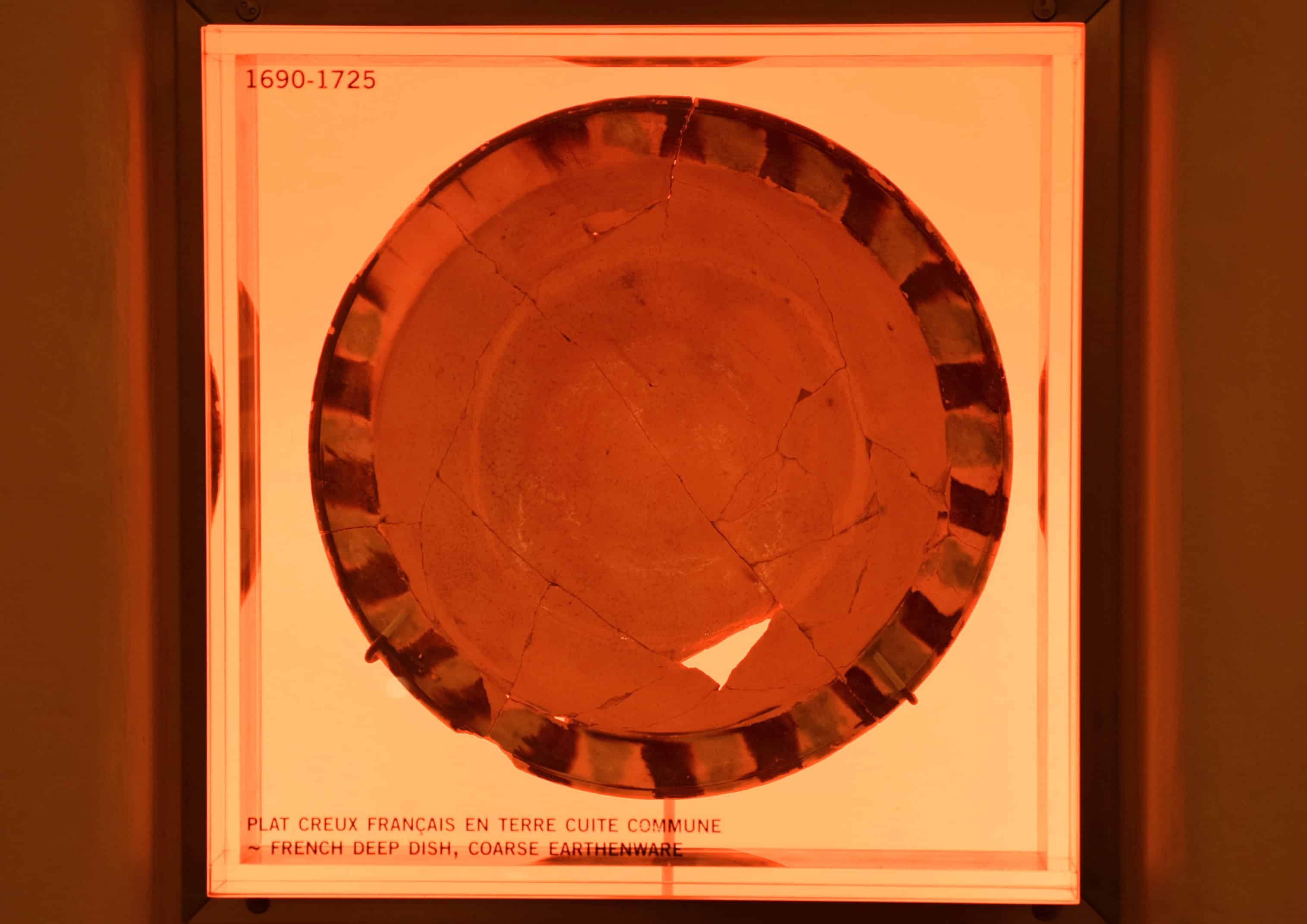 The Room
That warmth in the ambiance of the hotel is also reflected by the fully bilingual staff members.  Upon arrival, I was welcomed like a special guest, and with a very quick check-in process, was able to head up to the room right away.  There, I received another welcome in the form of mini-cupcakes wrapped up with a red bow, and a handwritten note from the hotel's general manager.

Each of the rooms have a unique design, and almost all of them have something from the past on display.  My rather spacious room, "La Chambre à la Haie Fleury" (flowering hedge), had a piece of English porcelain from the late 1700s displayed in the night table.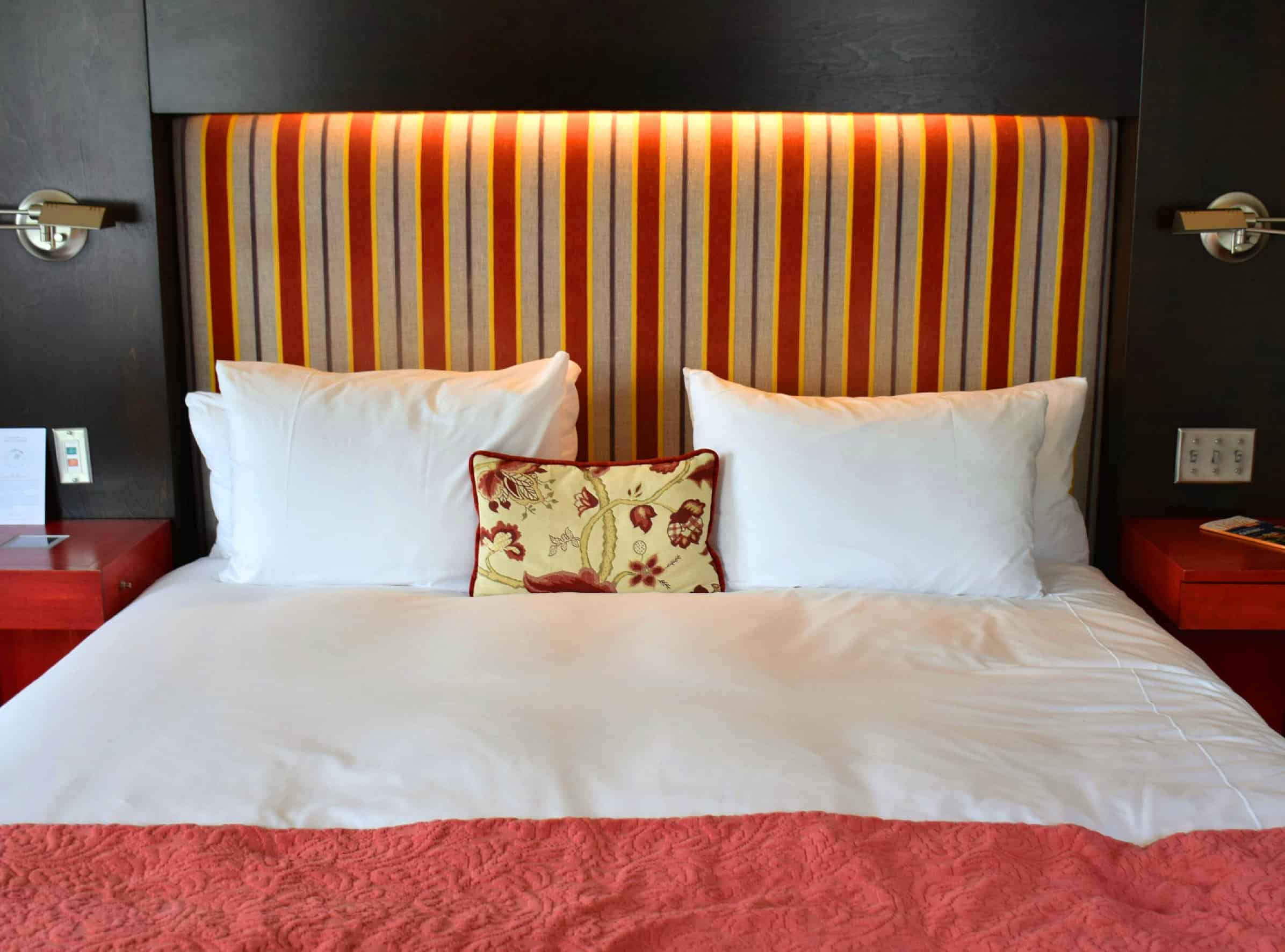 It's the details in the room that set this hotel apart, because, after all, it's the comfort of the room that can make or break a hotel stay.  It starts with the luxury linens and the goose down duvet on the king-size bed, but there was considerable more thought put into the finer points here.  From a technology perspective, I particularly appreciated the high-speed Wi-Fi, provided at no extra charge, and the Bose stereo system.  The room has a Nespresso coffee machine, but more importantly to me, a separate teapot.  As a tea drinker, I find that tea made with water heated in a coffee machine is undrinkable, but most hotels don't seem to think of this. 
Another unique feature is windows that actually open, something you don't often find.  As well, my room had a walkout terrace, big enough to hold a ballroom dance, with views of the port and the roofs of the old city.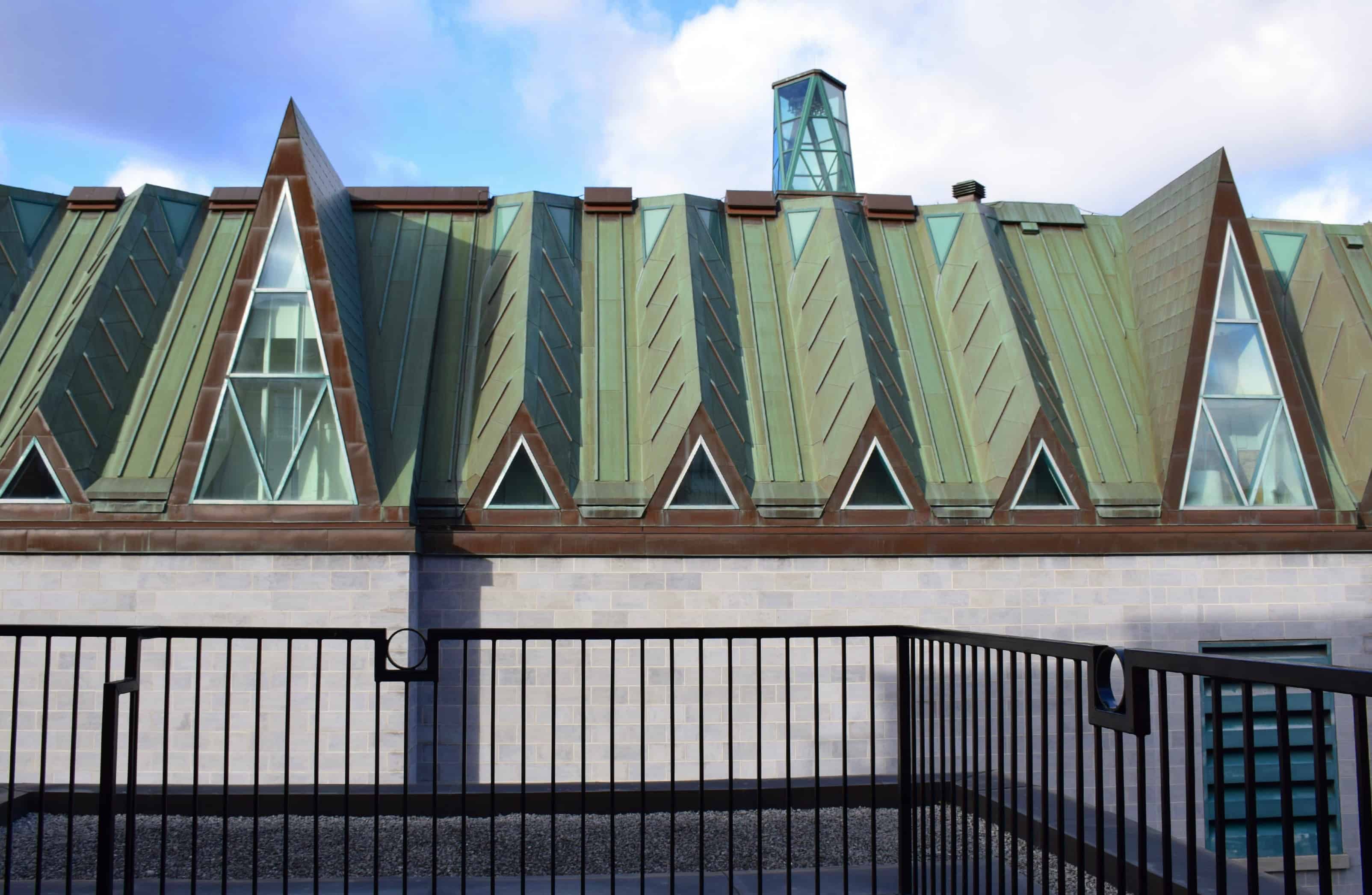 For those of us with perennially frozen feet, you'll find a fluffy white robe, slippers and, best of all, heated floors in the bathroom.  There is both a shower and a deep-soaking tub, and a set of bathroom products have been thoughtfully placed beside each.  I liked the choice of Beekman toiletries.  These products are made by two guys from New York City who bought a farm and some goats,  won the Amazing Race, and now focus on their natural product line.  It's a heartwarming story that just seems to fit.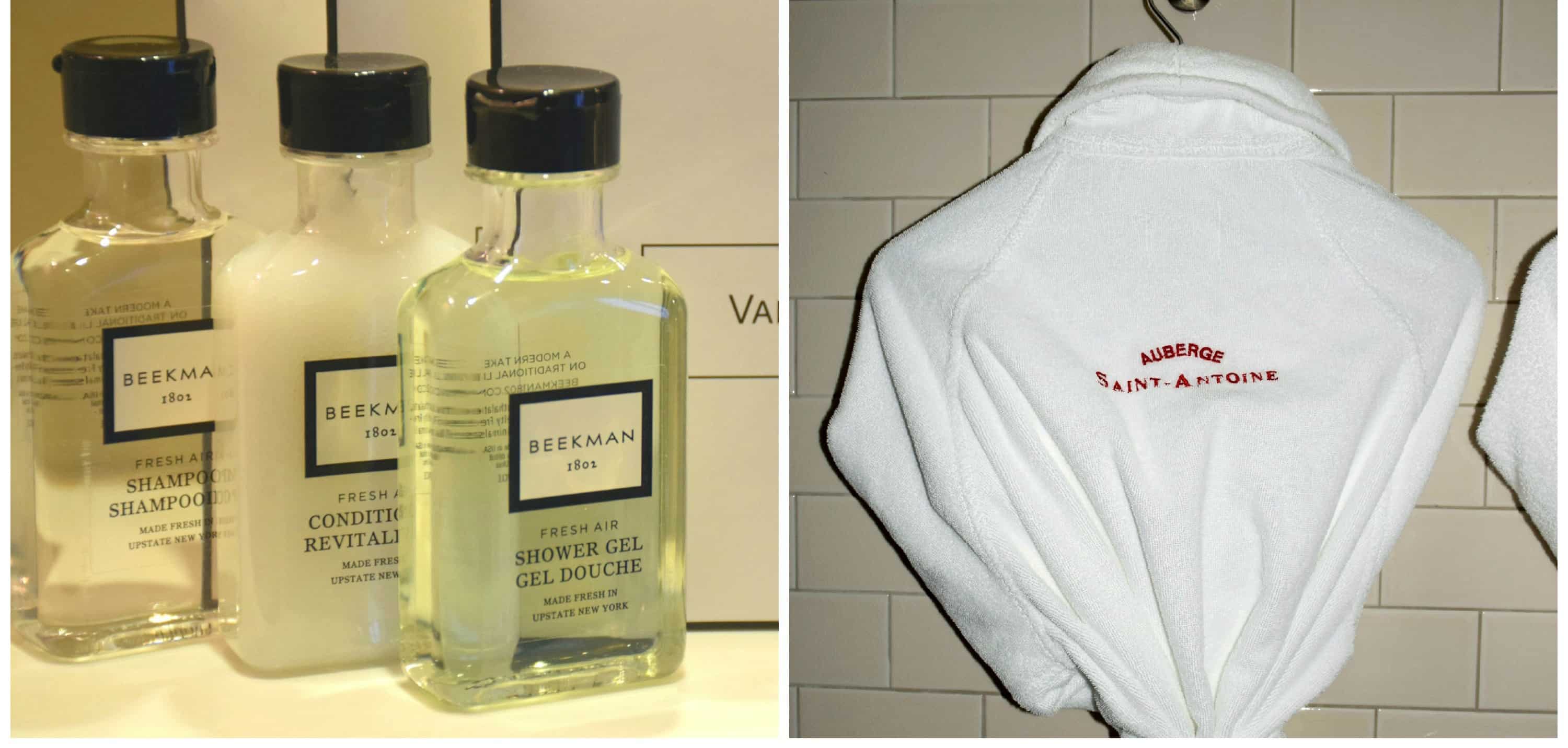 Dining

The Panache Restaurant is housed within thick stone walls in what used to be a riverside warehouse in the 19th century.  It has a classic Quebec City charm.  As for the food and the service, the experience was simply exquisite.  The menu is described as a modern take on traditional Quebec cuisine, with a focus on fresh produce from the restaurant's organic garden (in season) or local suppliers. It's something of a surprise to learn that Head Chef Louis Pacquelin is only 25-years-old.  Nonetheless, his food is inventive, artistic and utterly delicious.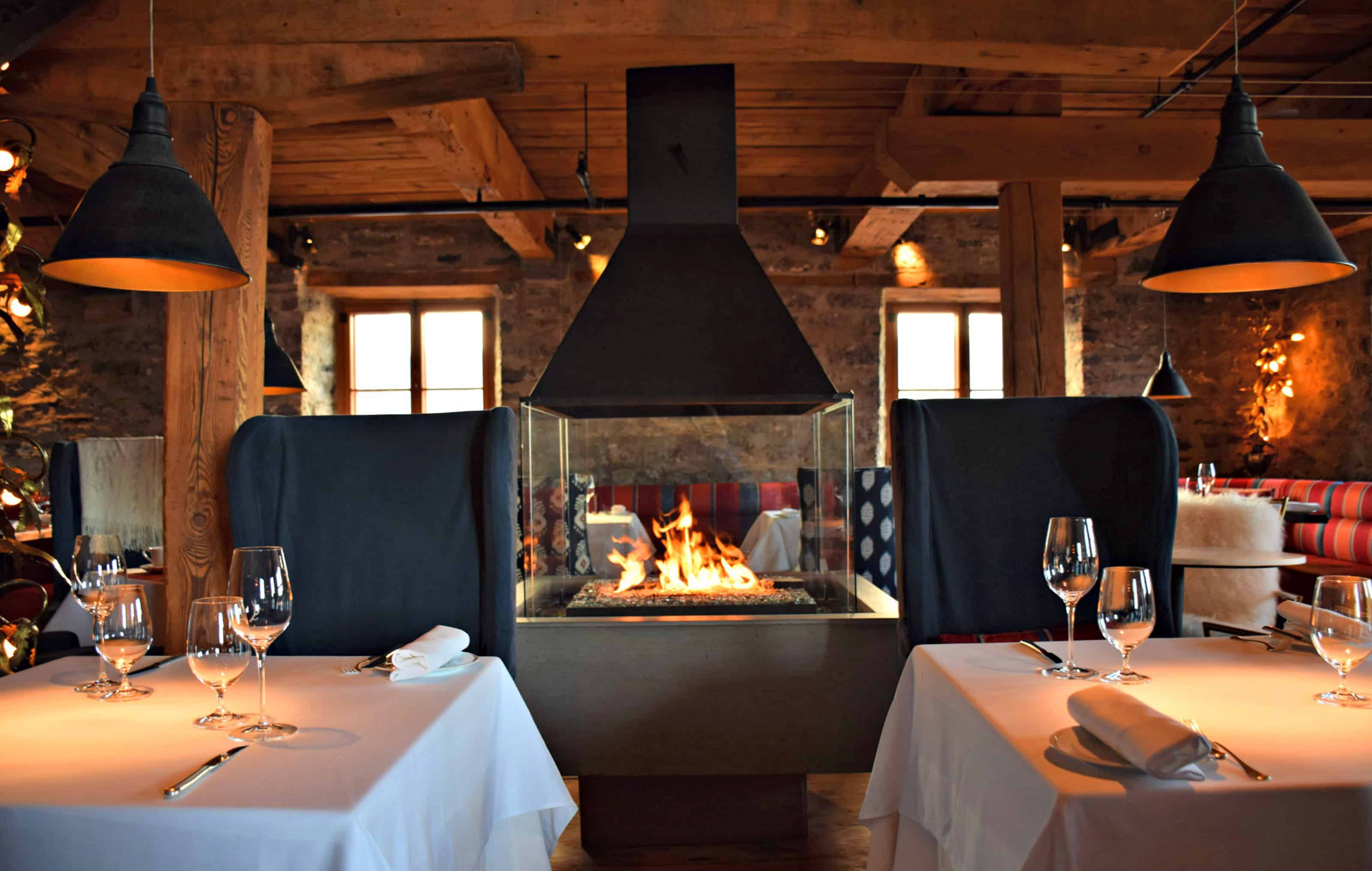 It was the kind of meal that you savour for some time afterwards, as was the overall experience.  After all, it just doesn't get much better than a day that starts and ends with a chocolate-induced state of bliss.
For more info on visiting Quebec City, see:  12 Ways to Enjoy the Old World Charm of Quebec City.