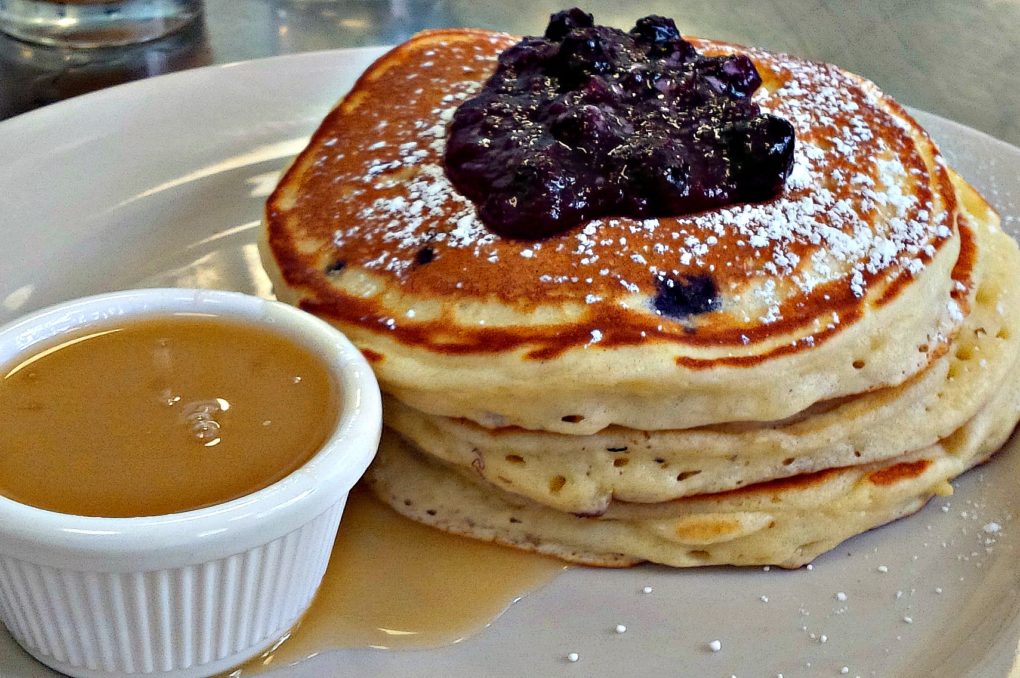 HOW TO GO BIG AT BRUNCH IN NEW YORK CITY
I've always thought that breakfast is a fine meal — in the afternoon.
That's why I'm a fan of brunch in New York City, where it's been elevated to an all-day exercise in delicious decadence.  Not only that, there's cake and cocktails, the proverbial icing on top.
Sure, the New York brunch has been derided for the high prices, long lineups and the patronage of the bruncherati, who go to see and be seen, and to take Instagram photos of their acai bowls. 
Whatever.  I say that if you're in New York on vacation,  get out your big pants, and go for the gluttony.  Hail the hedonism, and long live the lingering. 
Here are two popular spots for brunch bliss, and some tips for managing the melee.  They each offer decidedly different approaches to indulgence.  One is known for its homey food "made with love and butter", while the other serves the world's most expensive omelette.  Yes, it's a thing.
Comfort:  The Clinton Street Baking Company
There's something inherently comforting about home baking.  When you step inside this cozy restaurant on the Lower East Side, you'll smell the blueberry muffins baking and fresh coffee.  Originally started as a bakery by a husband and wife team, it's no wonder that Condé Nast Traveller called it "Mayberry in Manhattan".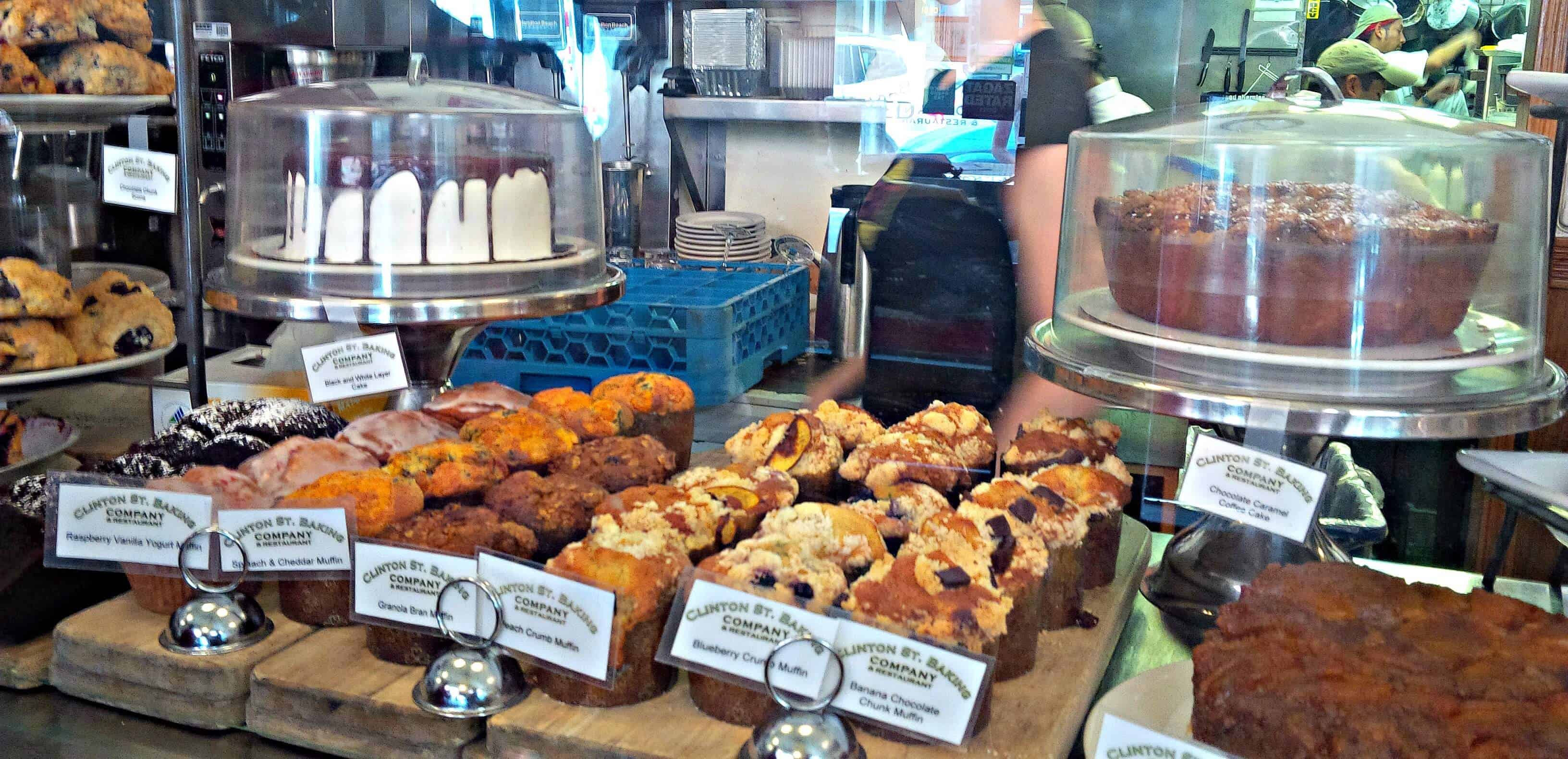 You don't go to the Clinton Street Baking Company for the ambiance.  It's small, cramped even, with a lived-in atmosphere.  You go for the food – – the owners pride themselves on serving American classics with the highest quality ingredients, locally-sourced where possible. 
In short, it's pancake paradise.  New York Magazine has twice voted the blueberry pancakes with warm maple butter the best in the city (pictured above).  Or, if you prefer, you can get them in banana walnut or chocolate chunk.
But that doesn't mean you should miss out on the other fare.  Order anything that comes with the specialty of the house, buttermilk biscuits.  Loosen your belt for the country breakfast, which comes also with three cage-free eggs,  Heritage maple-cured ham and hash browns. 
I was hoping to try the pie (chocolate banana cream pie, to be exact), but, sadly, was not up to the task after devouring my main course.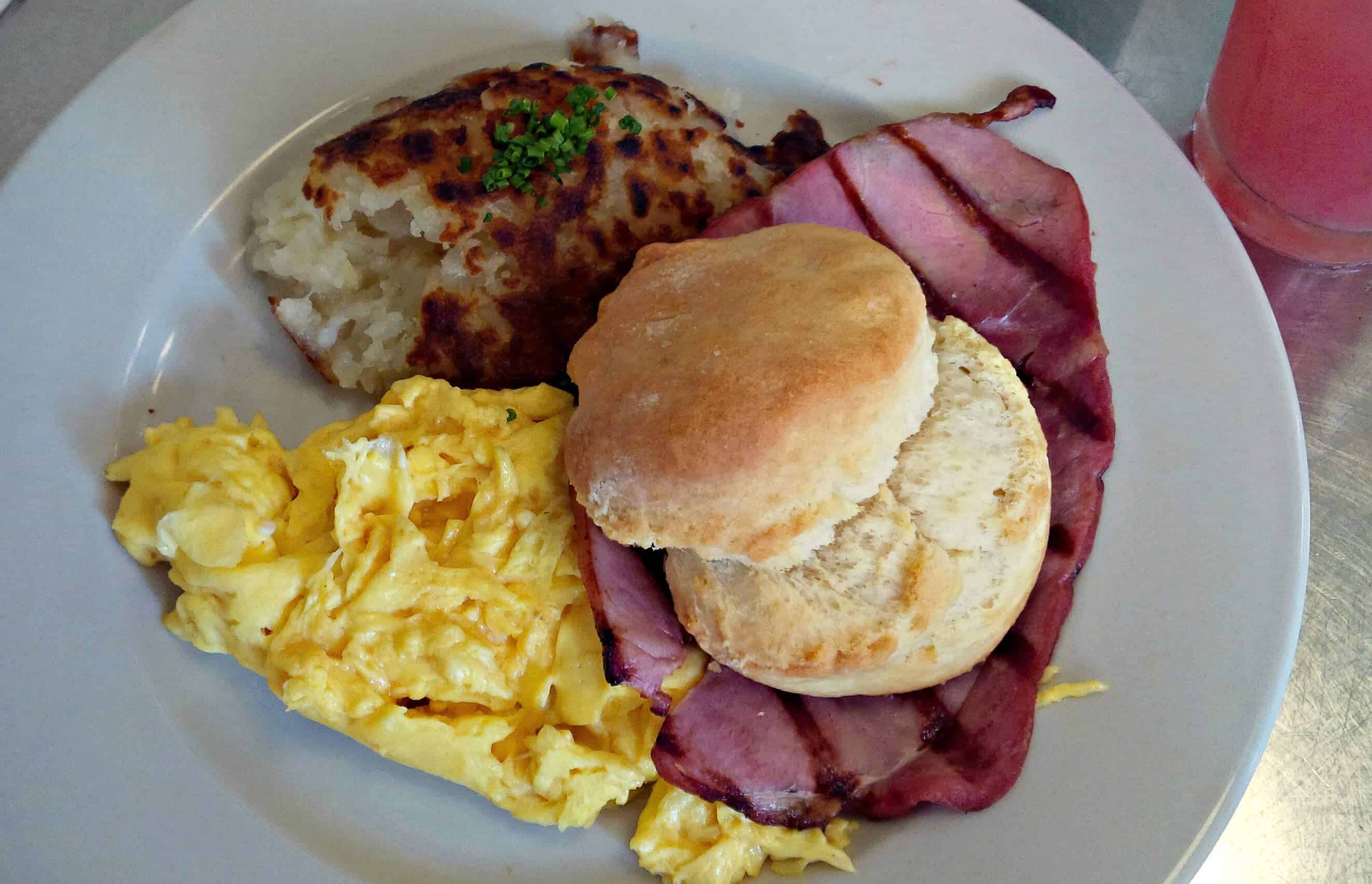 Prices here are reasonable.  It's $15 for the pancakes, or the country breakfast.
The challenge is that the food is such a draw, the lineups can be lengthy – – as long as two hours on weekends.  That's beyond my limit, even when the food is great.  Some tips to deal with this:  Go on a week day, go early on a weekend, get takeout, or use the 'No Wait" app.  If you're within a mile of the restaurant, you can add your name to the wait list, and you'll get a text when your table is ready.  Or, you can go in the evening, when the restaurant still serves many of its breakfast favourites.
Brinner anyone?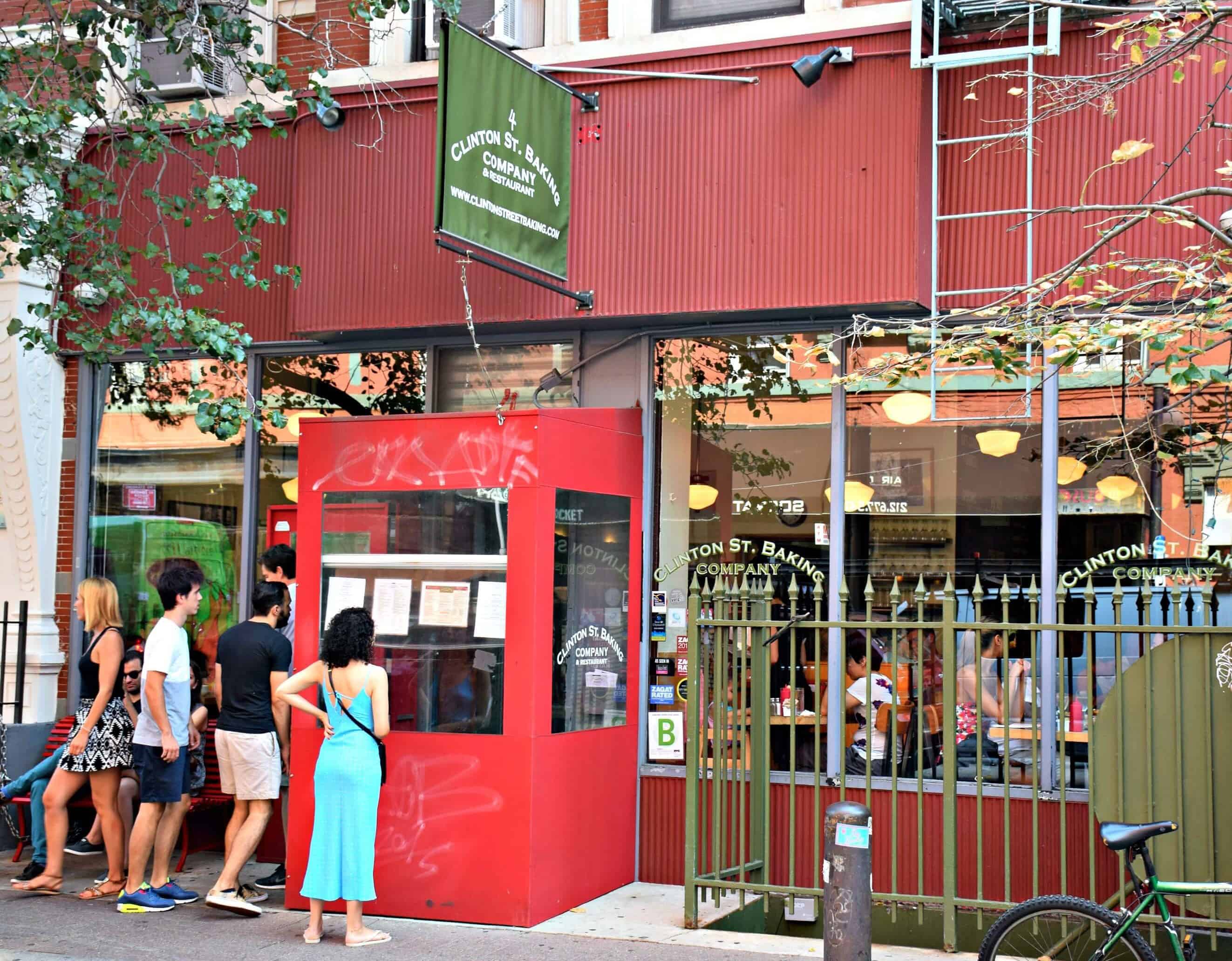 Opulence:  Norma's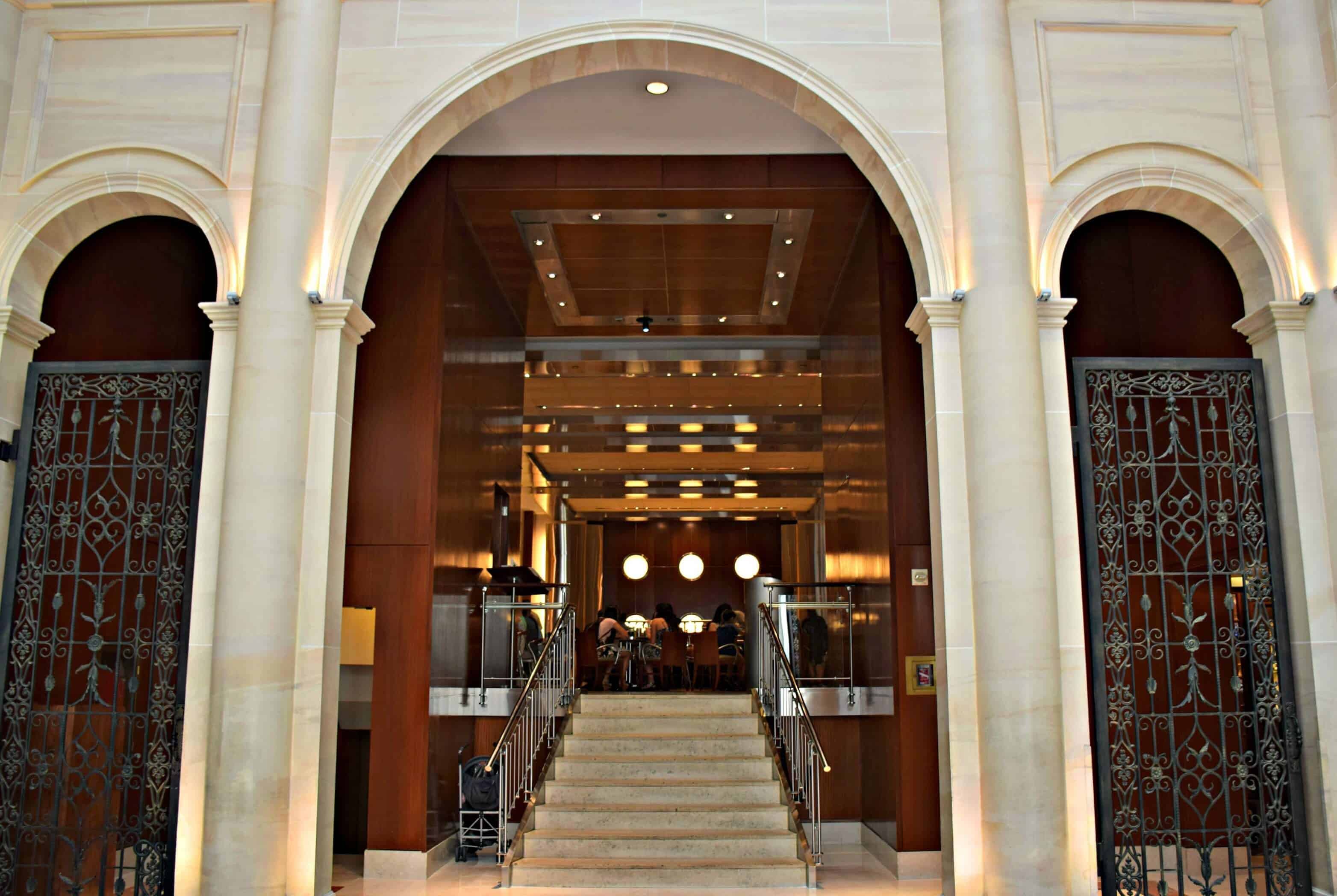 It was the applewood smoked bacon that made me do it.  Best bacon ever.  And, despite the sticker shock, I can't resist the lure of it almost any time I'm in New York.  Yes, I am a big-ticket bacon addict.
One reason for the upscale price:  location.  You'll find Norma's inside the five-star Le Parker Meridien Hotel in Midtown Manhattan.  Unlike many brunch spots in the city, Norma's scores point by taking reservations.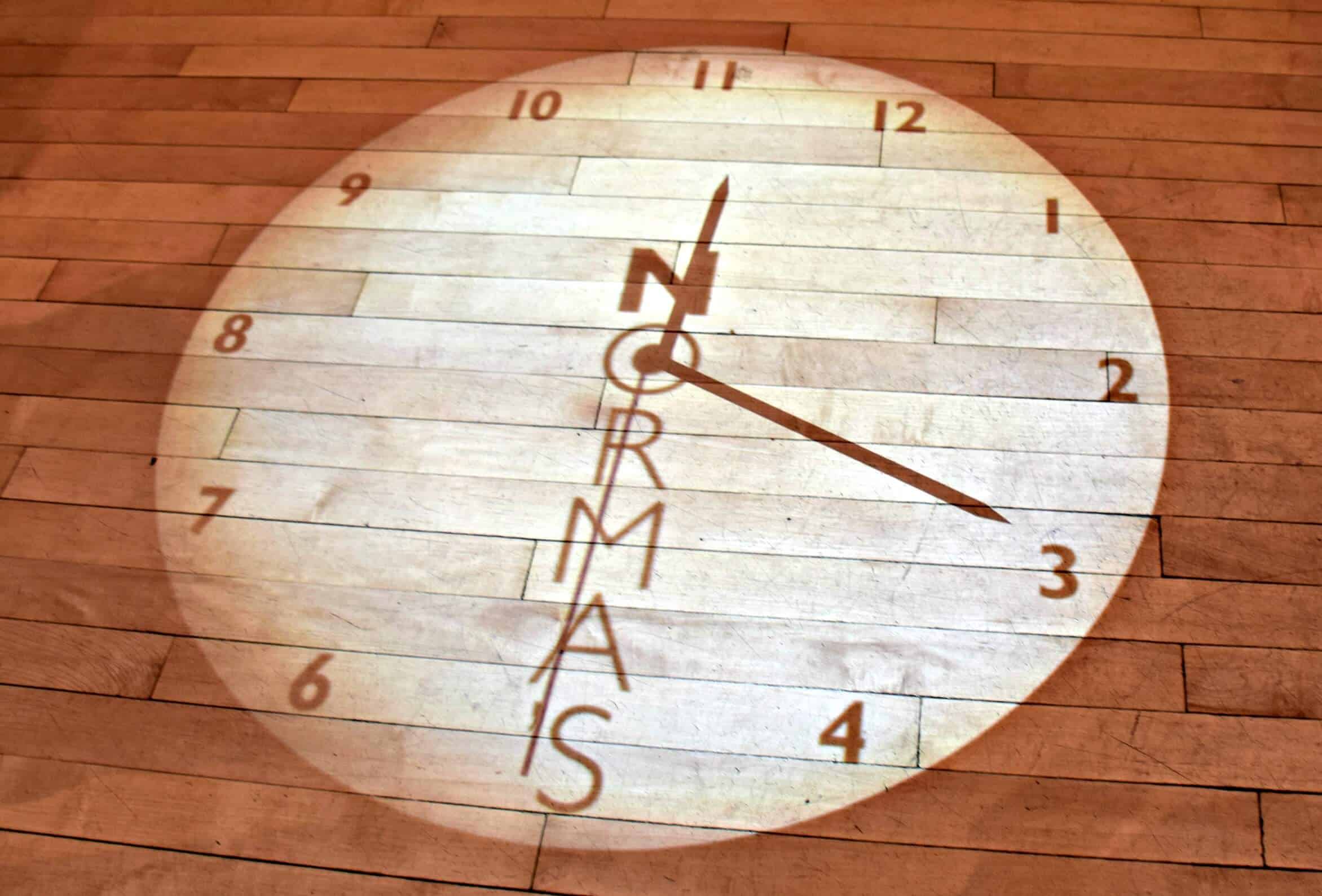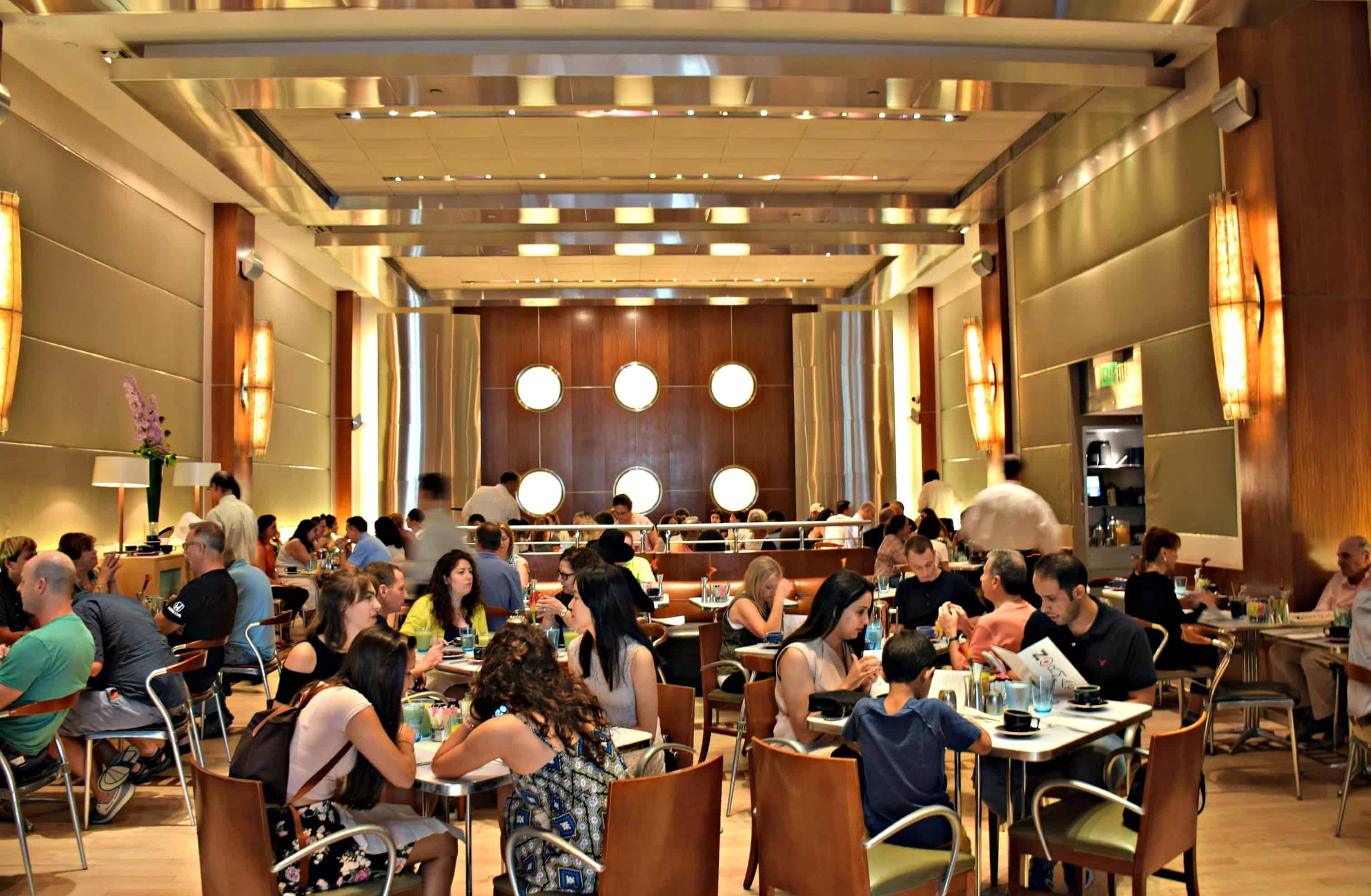 When you're seated at Norma's, you'll be served a smoothie amuse bouche.  Beware, you'll also be offered freshly-squeezed orange juice, likely before you notice the $9 price on the menu.  Having said that, get it anyway – – it's fabulous.
The menu at Norma's is presented with tongue firmly placed in cheek, from the "Donut Even Go There French Toast" to the "Fois Gras Brioche" version under the heading "This Should Do It".  The serving sizes are huge.  Those plate-sized pancakes in the photo below are the light and lemony griddle cakes with Devonshire cream, and that slab of pork is a "side order" of the applewood smoked bacon.  Some nice touches include the home made preserves for your toast, and a large pot of tea placed on the table.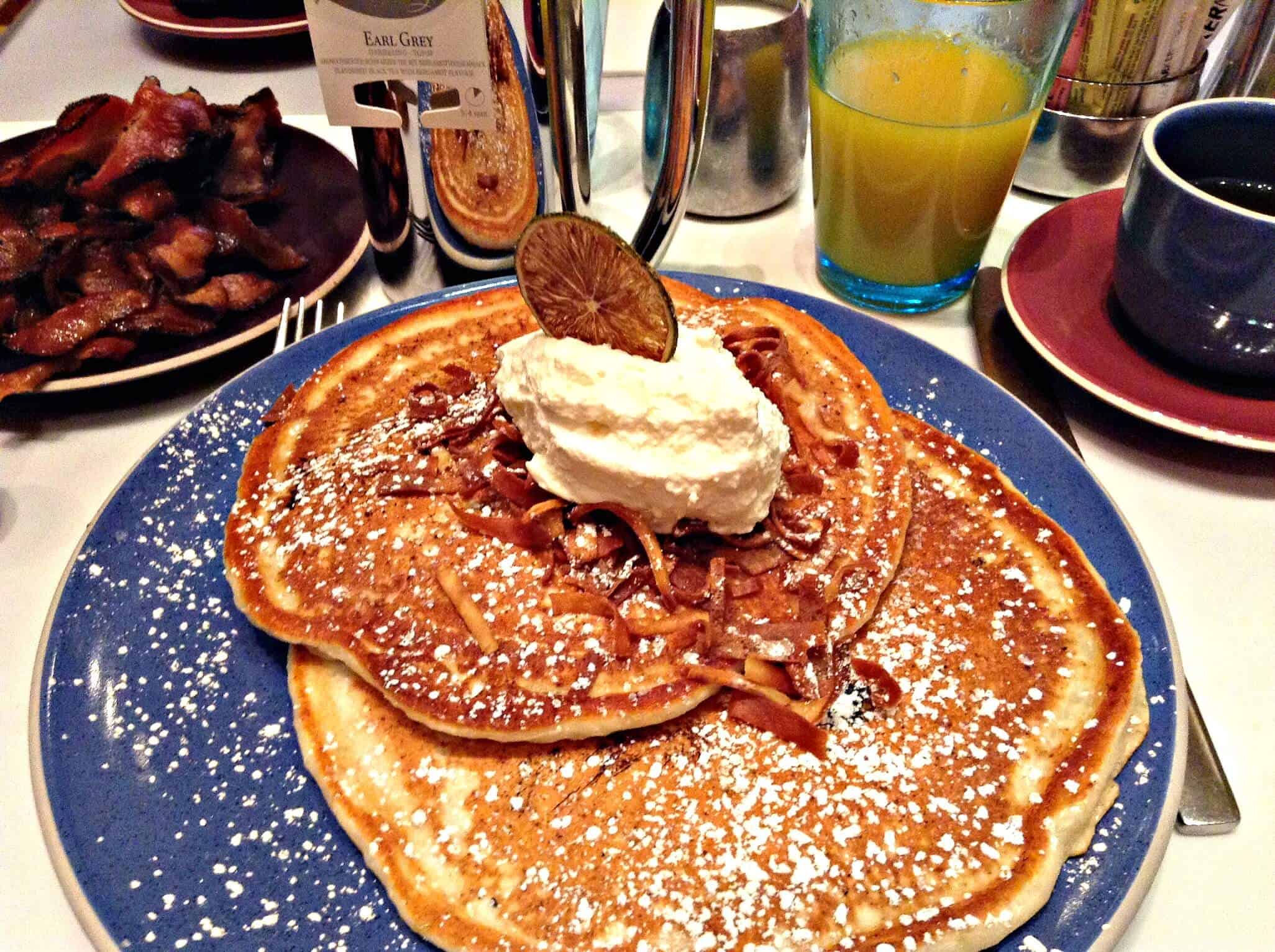 Of course, if those items aren't rich enough for you, you can go really big and order the Zillion Dollar Lobster Frittata.  The supersize omelette is made with 10 ounces of sevruga caviar, 6 eggs, an entire lobster, cream and chives.  It's actually only $1000, rather than a zillion.  On the menu, Norma's "dares you to expense this".  There's also a smaller version for $100.  I haven't tried either one.  Caviar's not my thing.
For Norma's, my recommendation is to go with a fellow bruncher who has similar tastes.  Order one meal (and one slab-o-bacon) and share.  Given the serving sizes, this will still qualify as a "go for the gluttony" brunch. 
Your wallet, and your pants, will thank you.
You may also like: 
7 Secret Spots You'll Discover On A New York City Food Tour
How To Get Discount Broadway Tickets Without Long Lineups
10 Quebec Foods You Have To Try