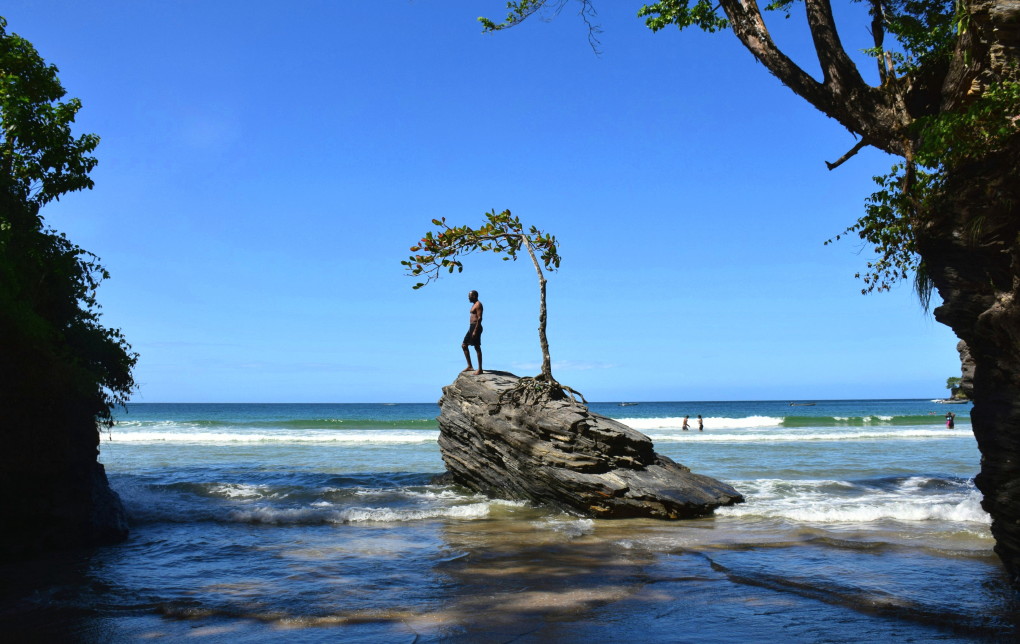 6 REASONS TO VISIT THIS UNIQUE BEACH IN TRINIDAD
Las Cuevas might be known as the quieter cousin to the popular Maracas Bay, but that's part of its charm.  It's the perfect escape.
Las Cuevas Bay is about a 15-minute drive east of Maracas on the north coast road.  At the eastern end, it has all the facilities needed to spend the day, including change rooms with showers, bathrooms, picnic tables, and a snack bar.
It also has a number of qualities that, taken together, make it a unique and special experience. 
Serene Beauty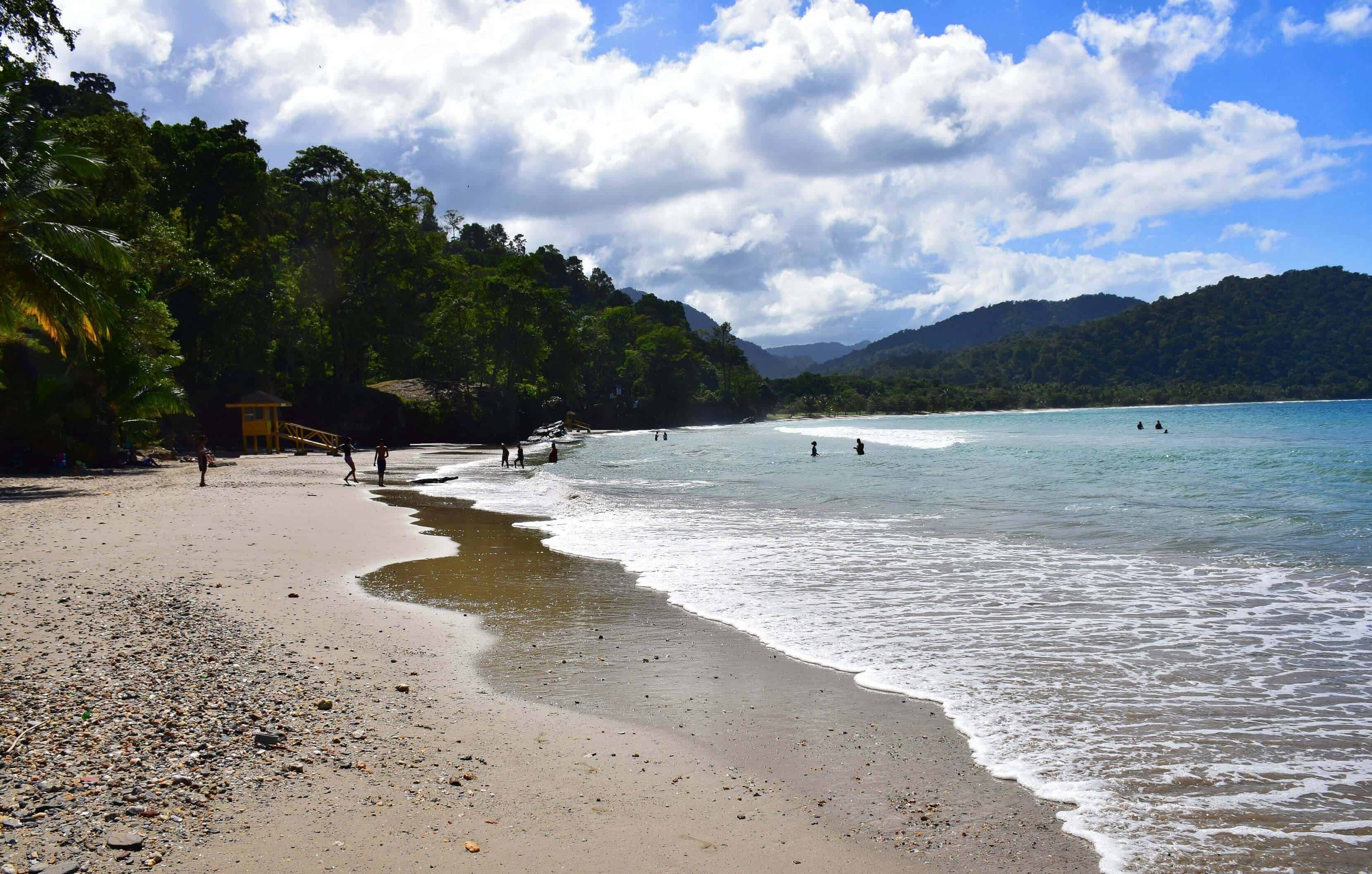 Need I say more?  The beach in this crescent-shaped bay is just over 2 kilometres long, and this is how it looked on a week day, when I visited with some friends.    Uncrowded.  Serene.  Gorgeous.
 Caves To Explore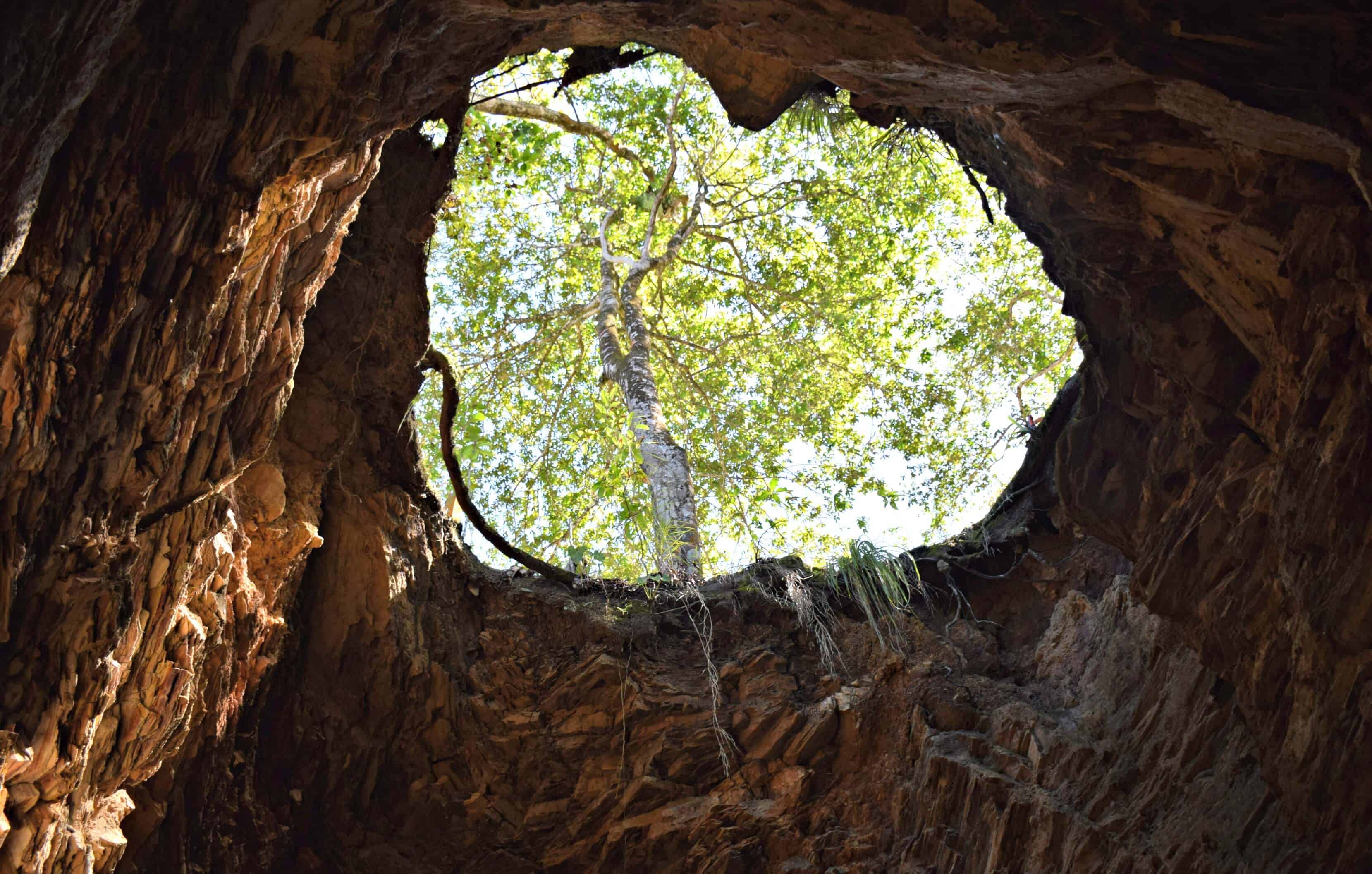 At the southwestern end of the beach, you'll find the caves for which the beach is named.  It's said that, at one time, the caves were hiding spots for pirates and smugglers.  I didn't uncover any hidden treasure, but it's still an interesting place to explore.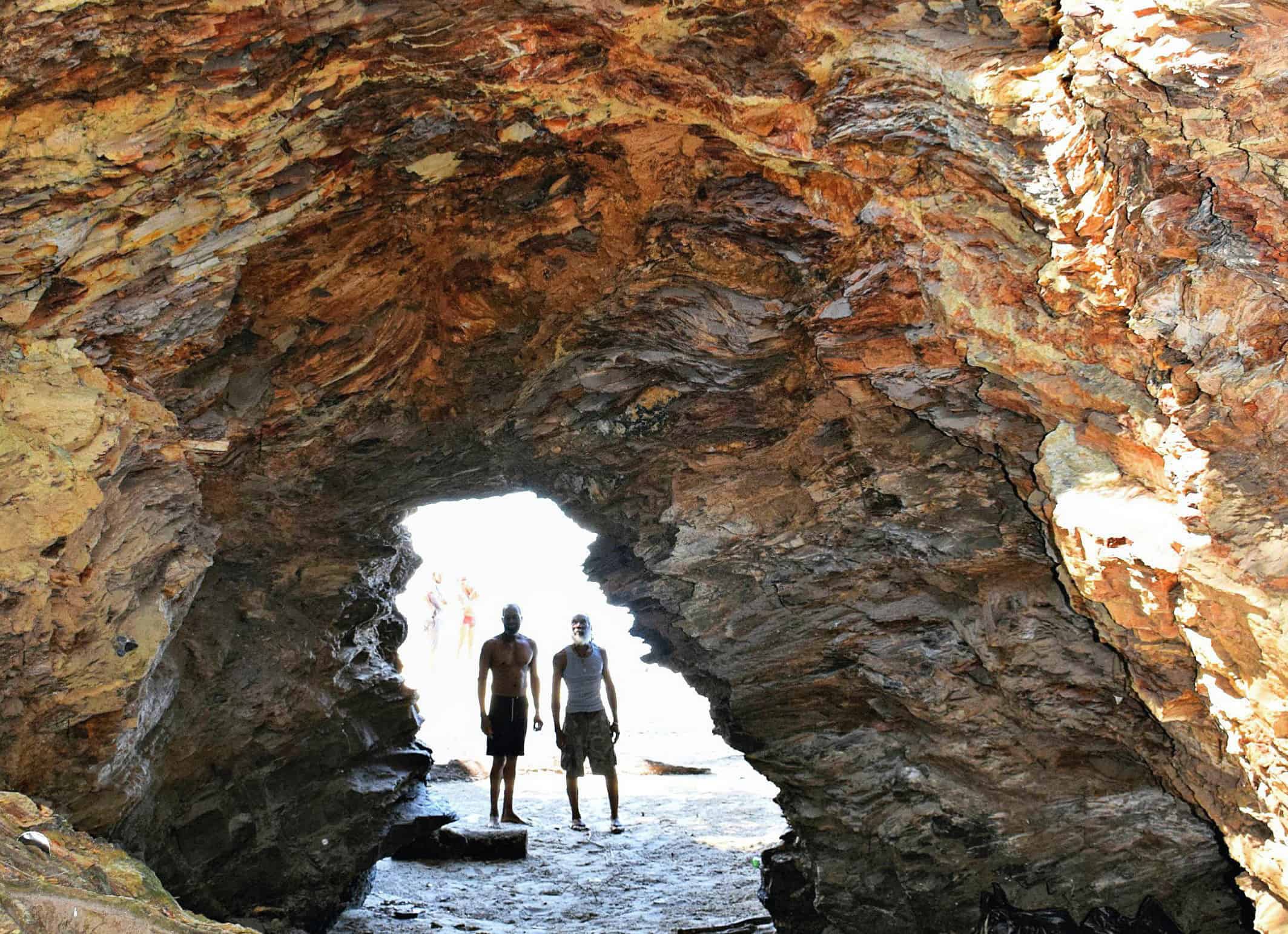 Secluded Beach Coves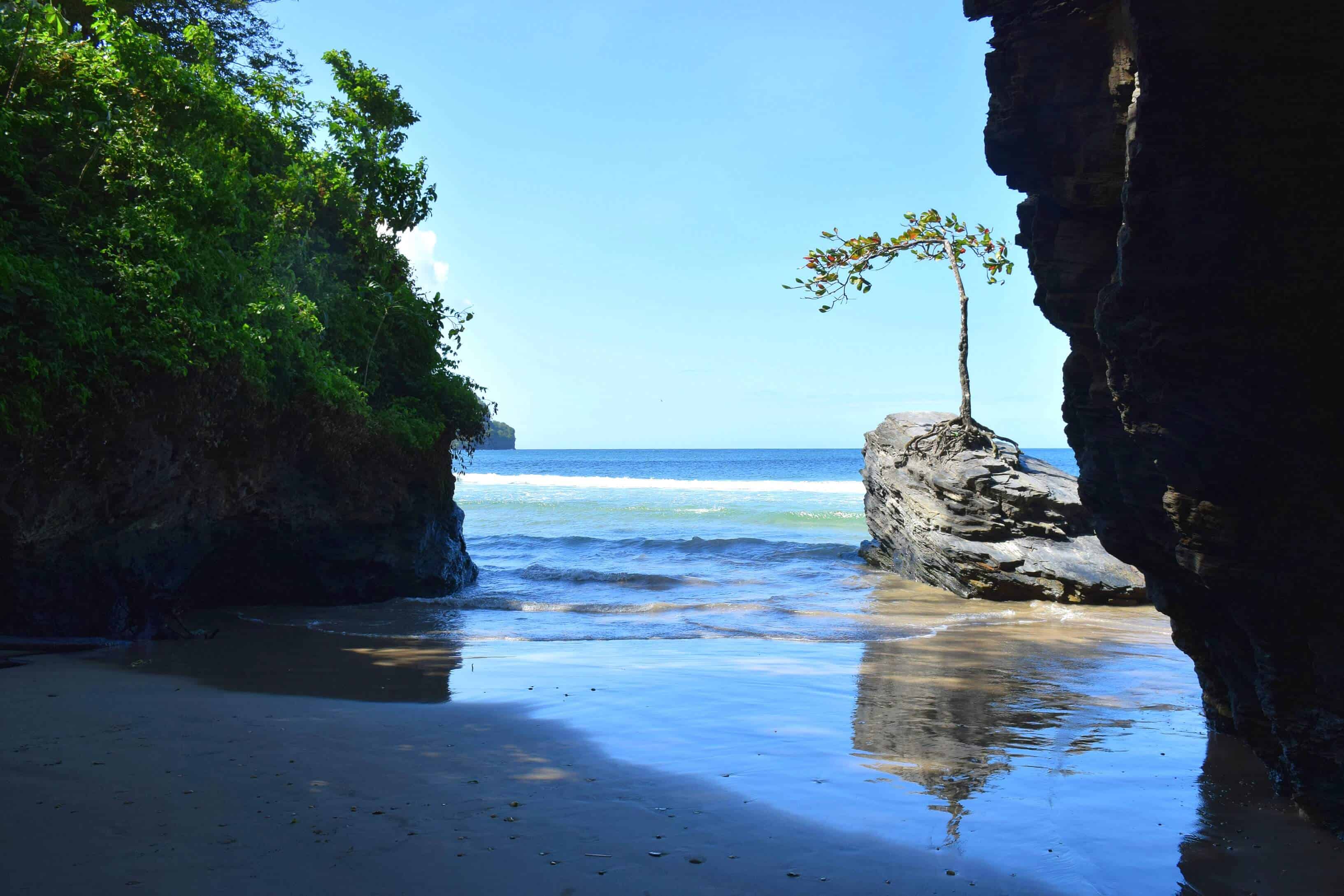 One of the advantages of these unique caves, and the small cliffs surrounding them, is that they create secluded beach coves, perfect for an afternoon siesta.  Just make sure you mind the tides before you doze off. 
Clean & Calm Water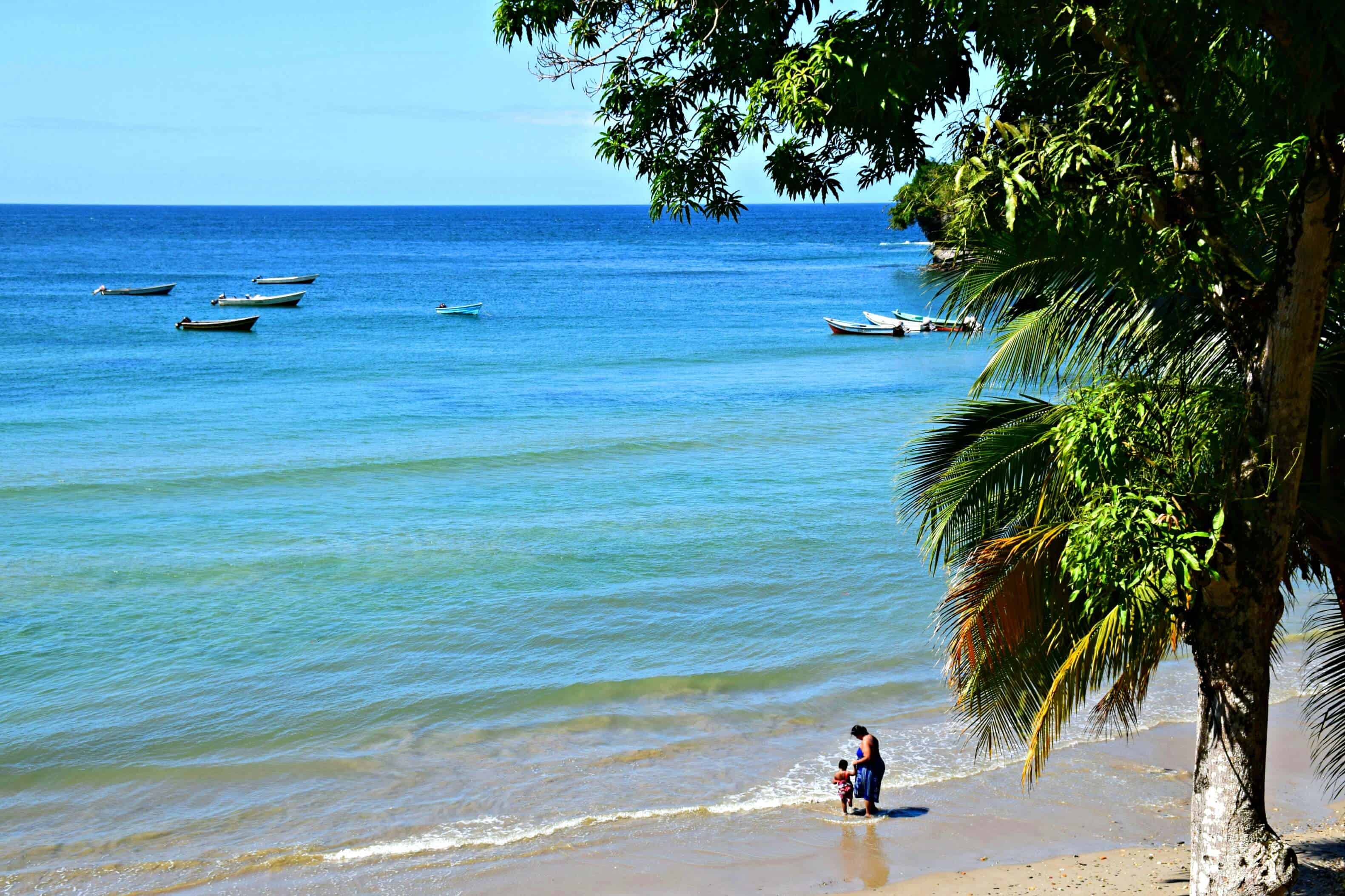 Las Cuevas beach is sheltered by the bay, so the water tends to be calmer than other areas along the north Atlantic coast. 
It's also clean.  This is one of a few beaches in the Caribbean to earn the "Blue Flag", an internationally recognized certification.  To get the blue flag, the beach has to meet a long list of criteria covering things like water quality, environmental management, public safety, and clean washrooms.  It's like a Michelin star for beaches.
Turtles!
Trinidad and Tobago is one of the most important nesting countries in the world  for leatherback sea turtles.  And Las Cuevas Beach is one of the nesting sites.
The main nesting season for local sea turtles runs from March to September of each year.  These giant living dinosaurs can be as large as 6 feet long and 2000 pounds and it's an amazing spectacle.  The leatherback turtle is endangered, so the Forestry Service strongly recommends that you go turtle watching with authorized tour guides and tour operators to ensure proper protection for the turtles.
Zen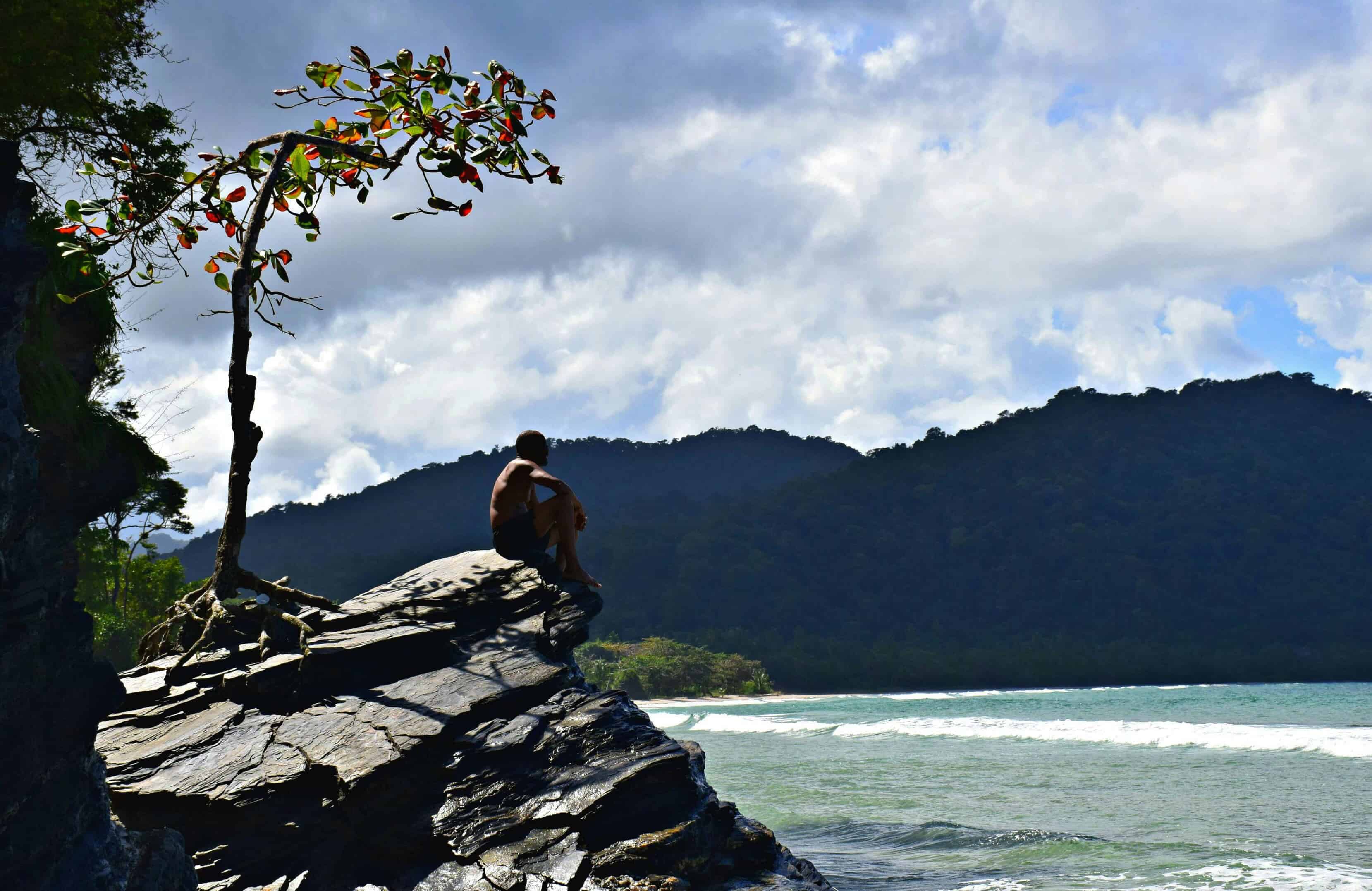 Mysterious caves.  Calm, pristine waters.  No crowds.  And turtles. 
It's a zen beach, if ever there was one.
You may also like:
Lessons in Liming on the Coconut Road, Trinidad
Memories of Maracas Bay, Trinidad
8 Idyllic Beach Photos That Will Inspire You To Visit Tobago
Why Trinidad and Tobago is the Happiest Country in the Caribbean