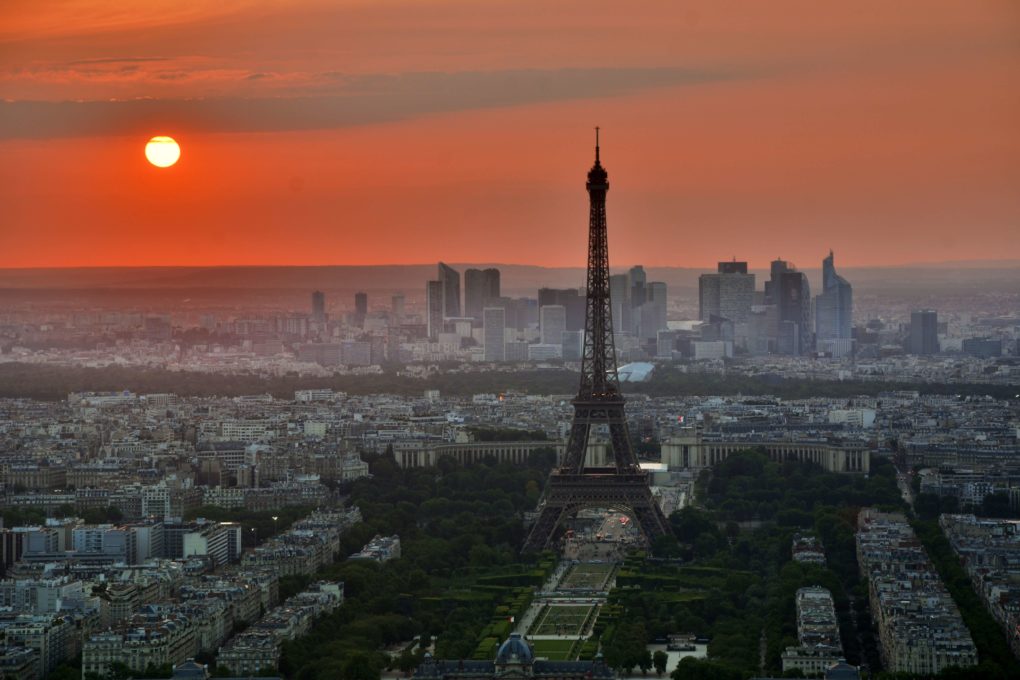 IF YOU LIKED MIDNIGHT IN PARIS, YOU'LL LOVE THESE BOOKS
I'm soaking in all things Paris these days, because I'm excited to be planning a visit to the City of Light this fall.  It's incredible, and yet hardly surprising, that the city has inspired so much creative genius.  I can't wait to visit literary Paris sites, like the famed bookstore, Shakespeare & Company, or cafés like Les Deux Magots, where Ernest Hemingway and the expat artists of the 1920s dined and drank.
Even though it was released five years ago, I'm still charmed by Woody Allen's movie, Midnight in Paris, in which a nostalgic screenwriter (Owen Wilson) finds himself going back to 1920s Paris everyday at midnight (see the movie trailer here).  He runs into Hemingway, Scott and Zelda Fitzgerald, Cole Porter and Picasso, among others and joins in their party.  
Of course, many books have been written that capture the glamour and tragedies of this fascinating era, some of them by members of that "Lost Generation" themselves.  Here are some of my favourites.  (For a little mood music, click here to listen to the movie's jazz score).
A Moveable Feast by Ernest Hemingway
"If you are lucky enough to have lived in Paris as a young man, then wherever you go for the rest of your life, it stays with you, for Paris is a moveable feast."  I probably shouldn't admit this, but I wasn't much of a Hemingway fan until I read this.  It's his memoir of life in Paris in the 1920s and it includes some irreverent descriptions of the characters of the day.  It brilliantly evokes the café culture of the time, including many that you can still visit today.
Tender is the Night by F. Scott Fitzgerald
Get out the kleenex.  Fitzgerald's final novel is a tragic love story about an American psychiatrist who marries his emotionally disturbed, but wealthy patient.  Set mainly on the French Riviera in the late 1920s, the couple lives the society high life encountering the temptations available to them.  You're left to wonder if it's a classic case of art imitating life.
The Paris Wife by Paula McLain

It seems that Hemingway was a better writer than he was a husband, at least in this novel.  This is a fictional account of life in 1920s Paris from the perspective of Hemingway's first wife, Hadley Richardson.  After falling in love, the two live a glittering life amid a lively circle of expatriates.  As Hemingway starts to achieve success in his writing career, he begins to cast off some of the people in his life.  It's fiction, but it casts an intriguing light on its real-life characters.
Sylvia Beach and the Lost Generation by Riley Noel Fitch

In 1919, Sylvia Beach opened the now famous English-language bookstore in Paris, Shakespeare and Company.  It became a hub for American expatriates who were called the "Lost Generation" – – artists who were disillusioned with traditional values.  Beach was also known for publishing "Ulysses" by James Joyce, when no one else would do it.  The book provides a fascinating account of her life and of literary Paris.
That Summer in Paris by Morley Callaghan
A frequent sparring partner with Hemingway, Canadian journalist Morley Callaghan spent the summer of 1929 living on the left bank in Paris.  Callaghan weaves a story of  tangled friendships with the likes of Hemingway, Fitzgerald and James Joyce into an unforgettable story.
Everybody Was So Young by Amanda Vaill
Although they didn't make it into Midnight in Paris, Gerald and Sara Murphy were known as the "beautiful couple" of the Paris literary scene.  Attractive and wealthy, they left the U.S. to escape societal expectations.   They summered with Picasso on the French Riviera and went to bullfights in Pamplona with Hemingway.  Despite the bright lights, their lives were not all roses, however.  This is a must-read for anyone interested in Paris in the 1920s.
Cole Porter by William McBrien
If you listen closely to Cole Porter's music, you'll notice his songs were sophisticated, but the lyrics were often naughty ("Let's Do It").  Composer of a string of hit Broadway musicals, Porter hadn't yet made it big in the early 1920s in Paris.  An intriguing character, he led a dual life.  Porter was gay, but very devoted to the wealthy widow he married, Linda.  This is a well-researched biography that paints a portrait of a charmed life that was also scarred by tragedy. 
Paris Was Yesterday by Janet Flanner
Want to read some hot 1920s Paris gossip?  This book is a collection of letters written between 1925 and 1939 by Janet Flanner, a foreign  correspondent based in Paris for the New Yorker magazine.  It covers a who's who in the arts and fashion scene.  Flanner's writing is witty, sometimes catty, but always filled with tidbits about all of the celebrities of the day.
The Most Beautiful Walk in the World by John Baxter
The Washington Post described this book as a mashup of memoir, travel guide and history of Paris.  John Baxter is a modern day expat writer living in Paris, and tells the story of how he unexpectedly became a guide for literary walking tours of the city.  A master of the anecdote, Baxter tells fascinating snippets of literary Paris (not just the 1920s) as he wanders through his favourite neighbourhoods.  In the end, he reveals his most beautiful walk in the world.
Your turn – – what are your favourite books about Paris?
Travel Bliss Now is a participant in the Amazon Services LLC Associates Program, an affiliate advertising program designed to provide a means for sites to earn advertising fees by advertising and linking to amazon.com.
You may also like:
Six Secrets to Good Eating in Paris
Uncork the Bubbly:  The Perfect Way to Visit Champagne, France