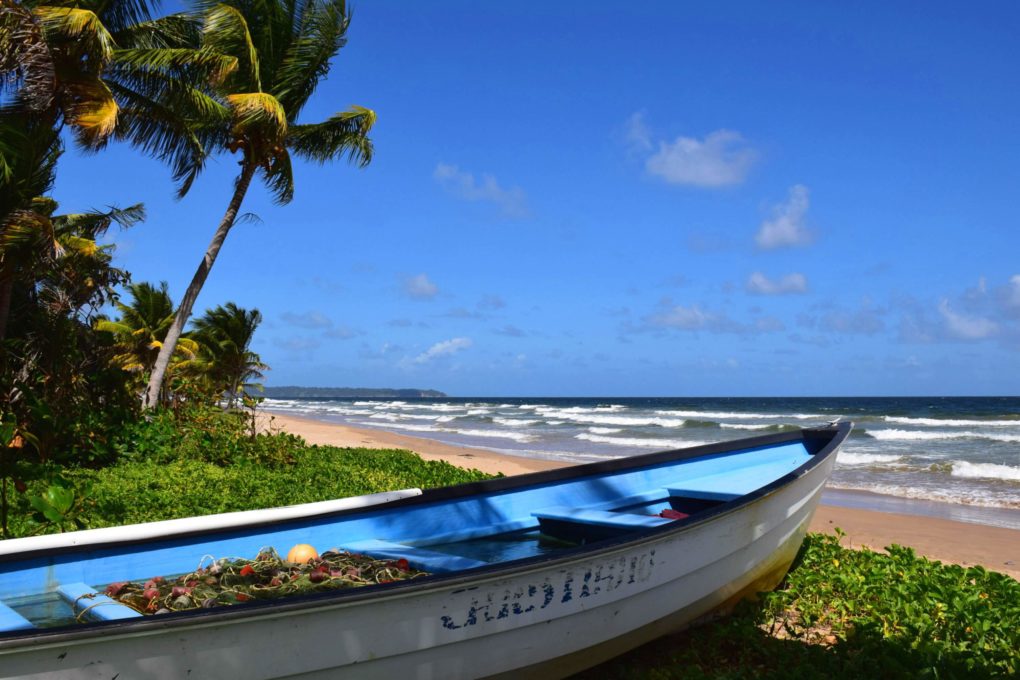 FAVOURITE MOMENTS FROM MY VISIT TO TRINIDAD AND TOBAGO
I arrived at the airport in Trinidad to the sound of the steel pan and a breakfast consisting of a curried chickpea sandwich known as 'Doubles'.  It was my first taste of what was to be an authentic T&T experience, staying with local friends for most of my visit.
Among Caribbean countries, Trinidad and Tobago dances to its own beat.  Rich in oil resources, the twin island nation's economy is not as driven by tourism as its neighbours.  Although Trinbagonians will tell you this is changing, the advantage is that the place doesn't have that umbrella-drink,  touristy feel to it.   At the same time, there is no shortage of rum infused beverages, friendly people and unspoiled beaches.
It was difficult to pick a shortlist of favourites from this paradise, but here's my best attempt.
Trinidad Beaches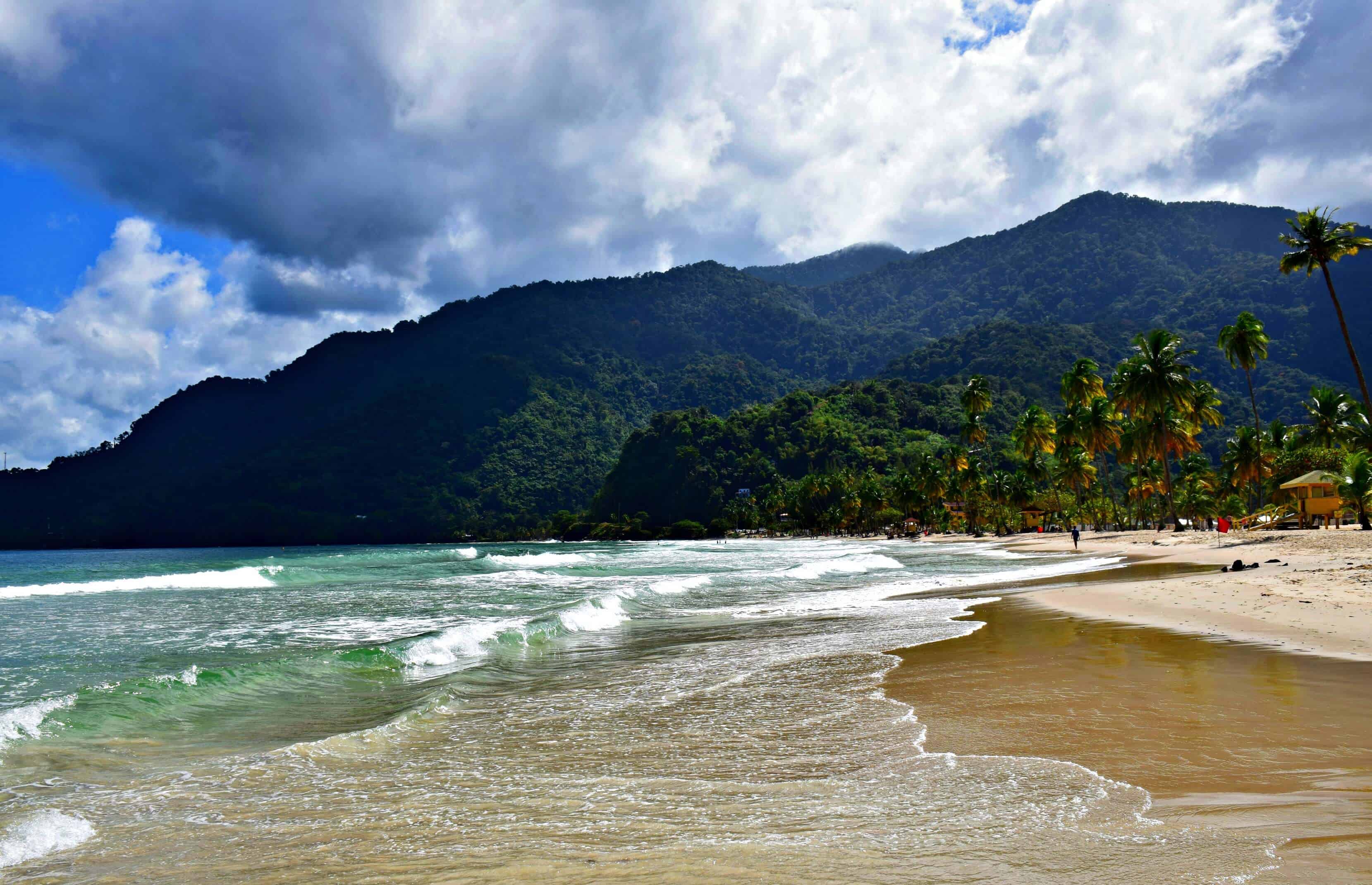 It probably comes as no surprise that stunning tropical beaches should rise to the top of my hit list, especially since I was escaping the cold Canadian winter.  The first place we visited was Maracas Beach on the north coast of Trinidad.  It's actually the most popular beach, although it's not that busy on weekdays.  The reason my friends took me there was a personal one.  I spent one day there 25 years ago as part of a Caribbean cruise with my Mom, who I lost just over two years ago.  (See this post)
It's a beautiful spot and it rekindled some memories of a very special day that she and I spent together. 
It was only the first day and Trinidad was already tugging at my heart strings.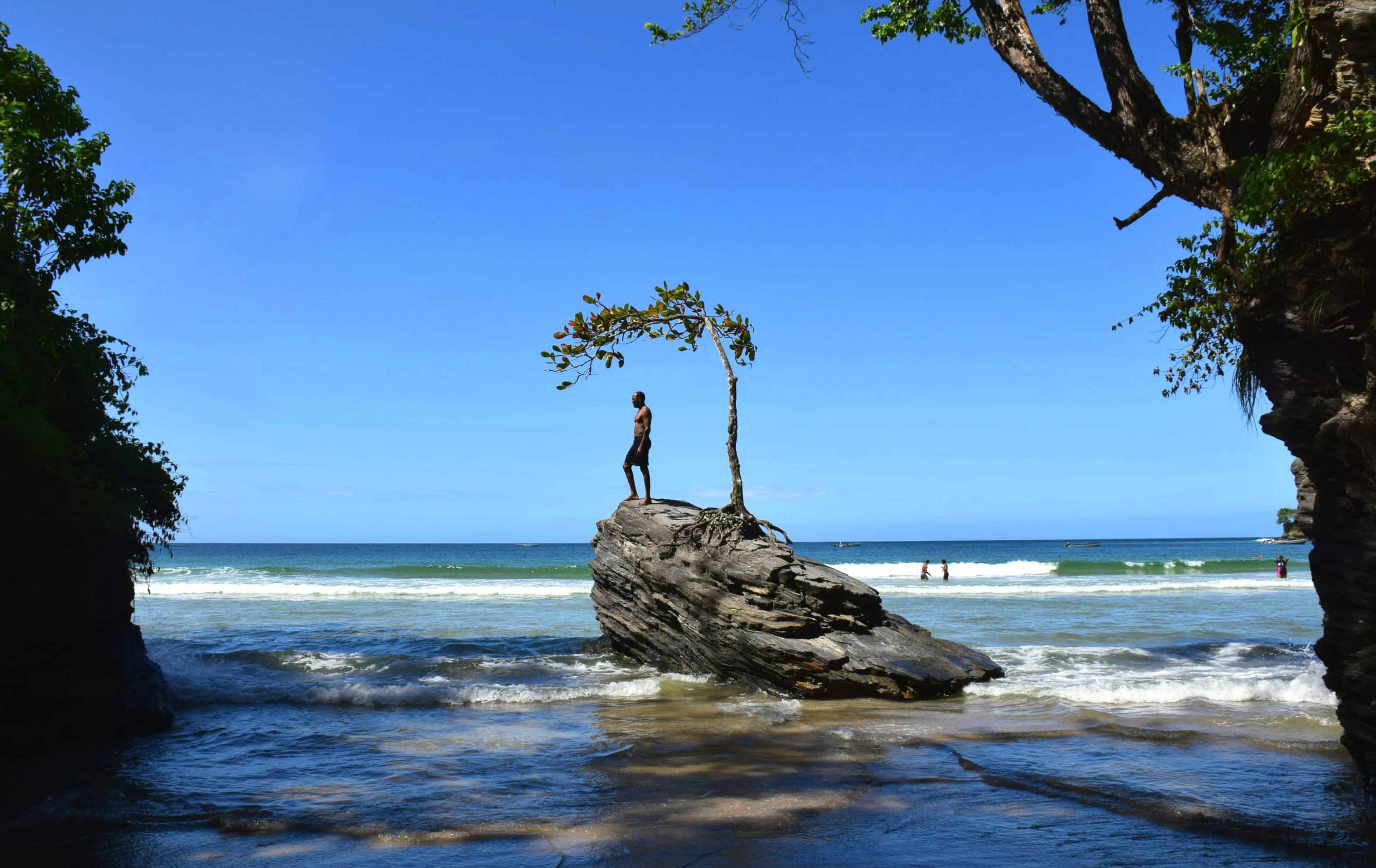 Later that day, we spent a quiet afternoon at Las Cuevas beach, great for recovery from the overnight flight.  It has calmer water for swimming, and something I didn't expect – – an interesting cave and rock formations.  We had some fun checking out the photo opportunities.
Tobago Beaches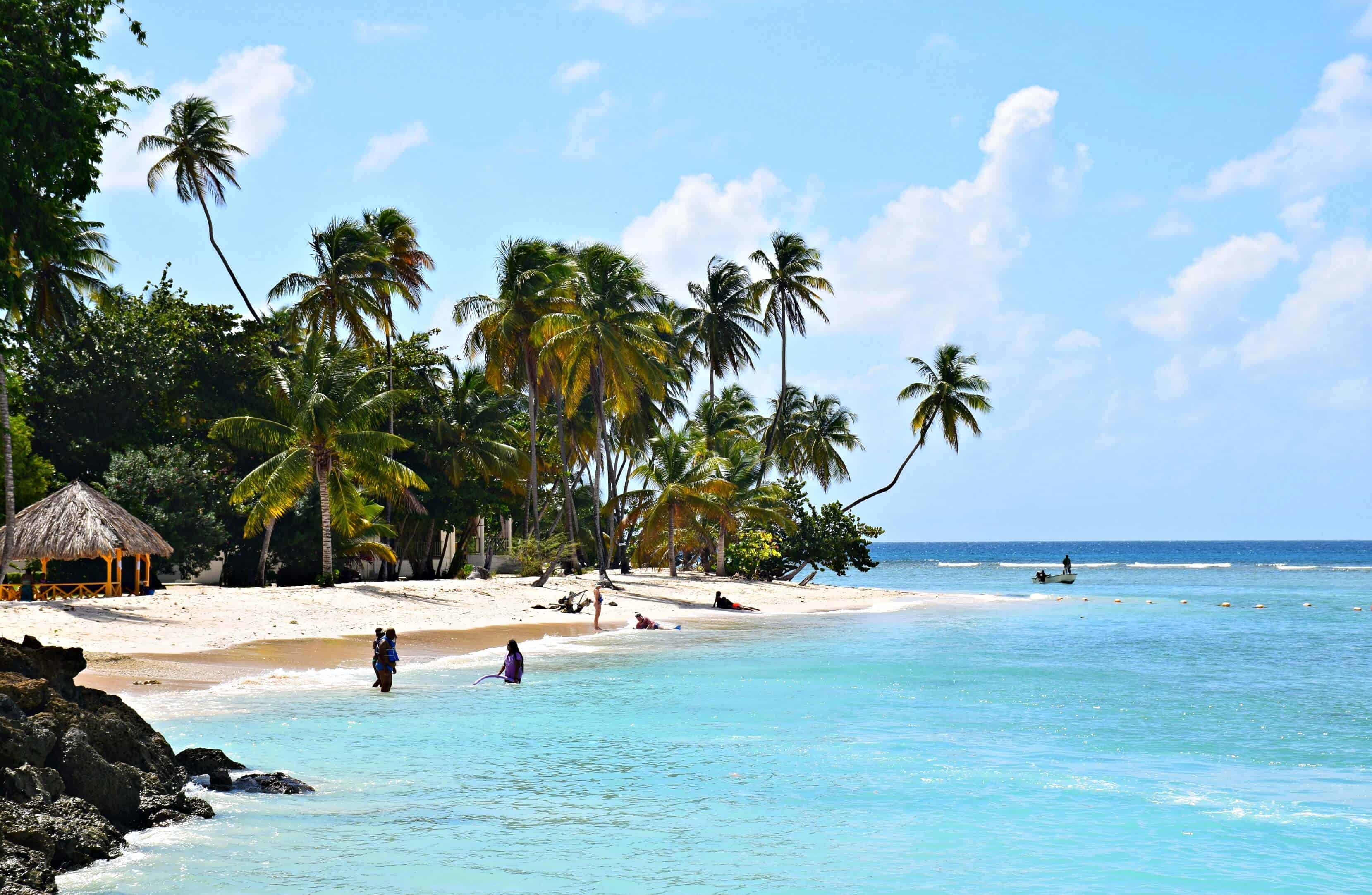 With its idyllic beaches, Tobago is really the place to chill.  We spent four days there perfecting the art of languor.  I'm relatively skilled in this regard, but you can never get enough practice.  This paradise of white sand and brilliant aquamarine water is Pigeon Point, the best known beach on the island (for good reason). 
Tobago's Nylon Pool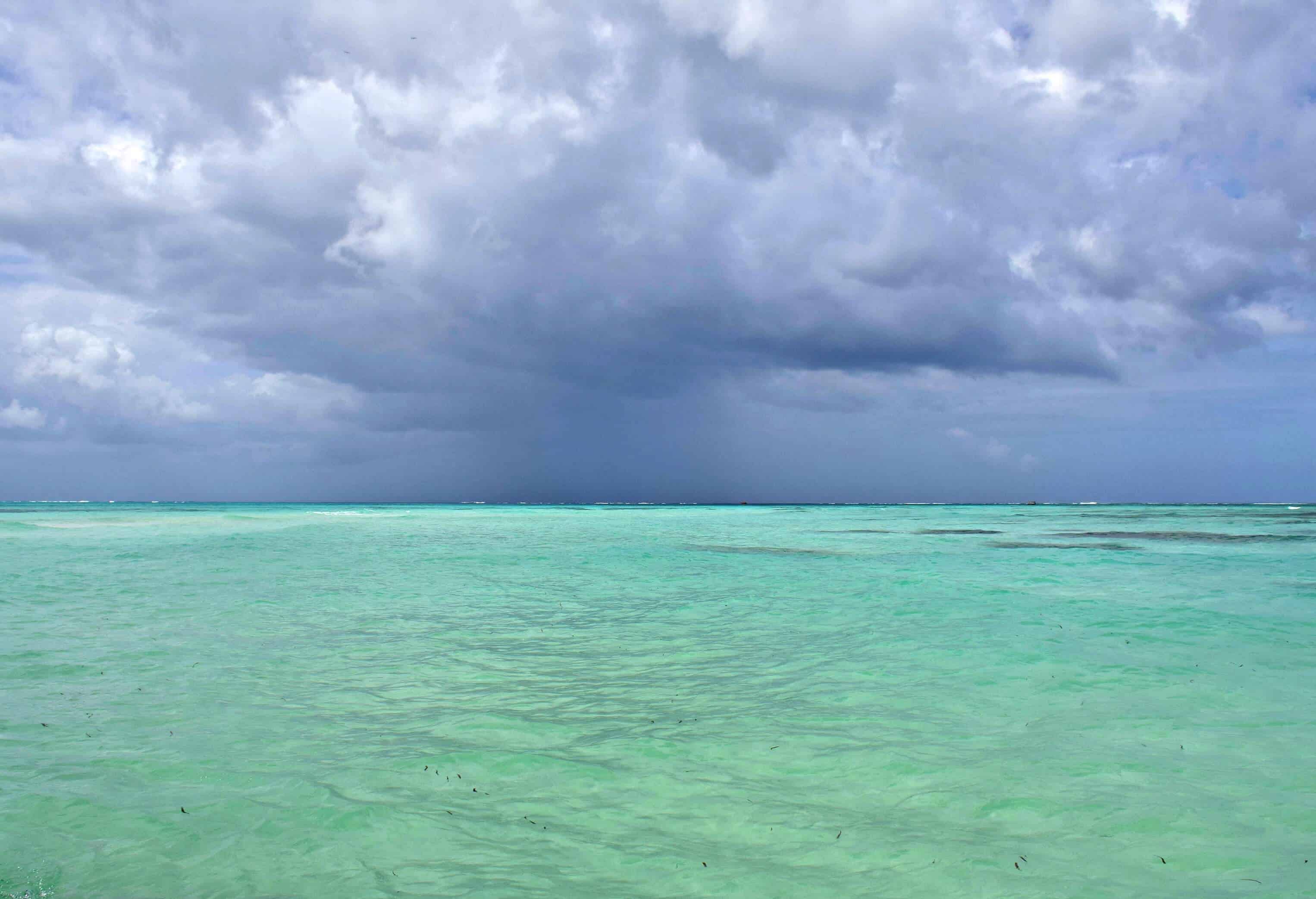 On one of our more active days in Tobago, we took a tour boat to the Nylon Pool , so named because of the transparency of the water (like nylons).  It's an offshore sandbar, where you feel like you're wading in the middle of the ocean.  Legend has it that it's a fountain of youth of sorts.  After four lazy days and a dip in the Nylon Pool, I know I was feeling rejuvenated.
Liming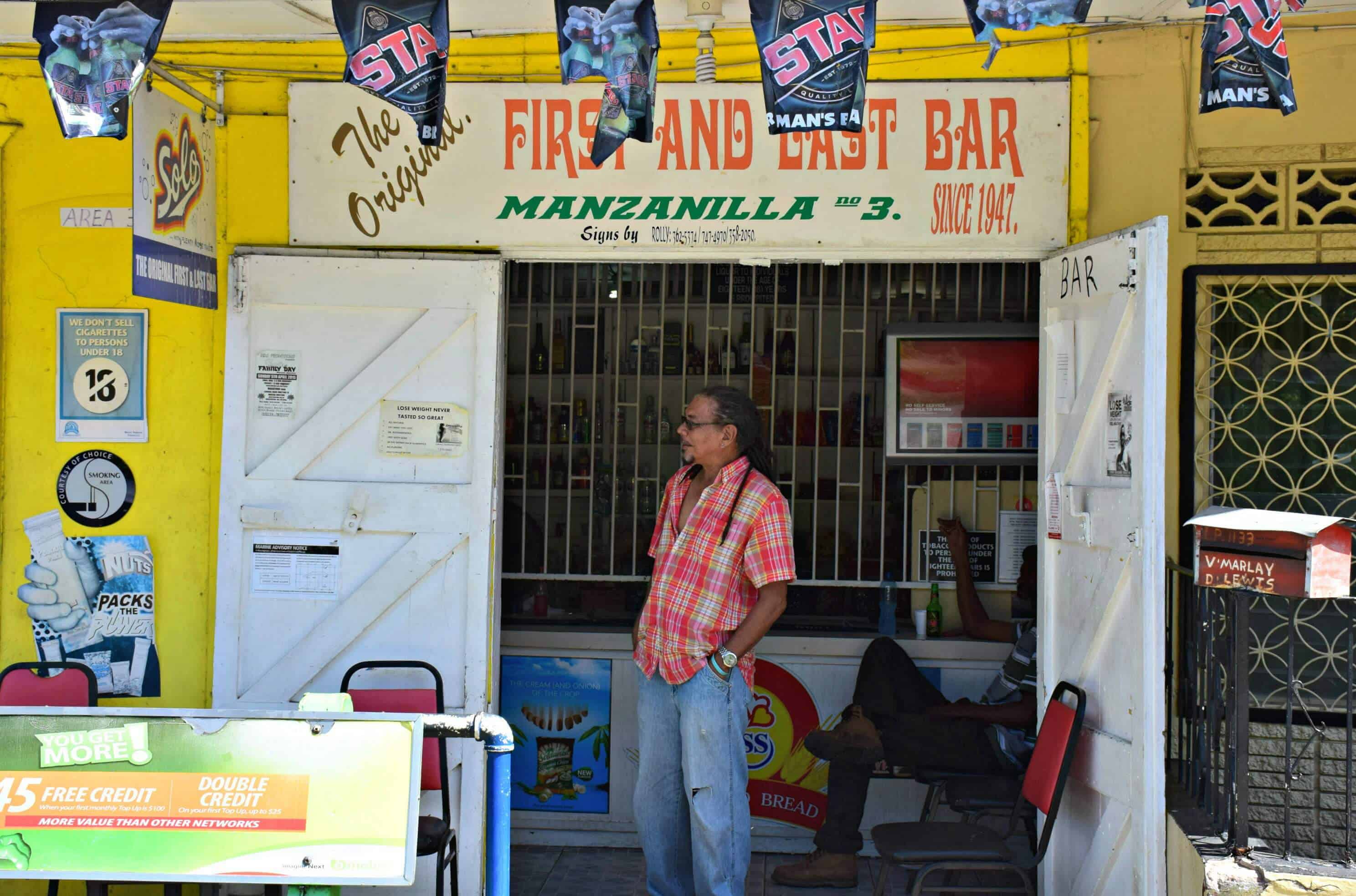 Trinis love to lime.  I didn't know what that meant at first either.  Basically, it means "hanging out" in a relaxed way.  On a day trip to Mayaro beach on the east coast of Trinidad, my friends gave me some lessons in liming.
As you might imagine, there are often some cold beverages involved.  But the focus of our day was on taking in some gorgeous scenery (top photo above), as well as enjoying some good food and great company.  These are good lessons to remember after the vacation.
The People
If there was one thing that made the trip the most special for me, it was the incredible warmth of the people I met.  As an introvert, I can be a little uneasy about meeting a lot of people – – in this case, the friends and family of the friend I was visiting.  I needn't have worried.  They greeted me with such warmth that any self-consciousness of mine simply melted away.   In particular, there was one special lady that touched my heart in an extraordinary way that's hard to describe – – she gave the type of hugs that turn your insides gooey.
This must be one of the reasons why Trinidad and Tobago ranks as one of the happiest countries in the Caribbean.
Sunsets
What can you say about the beautiful sunsets I enjoyed in Trinidad and Tobago?
One word.
Magic.