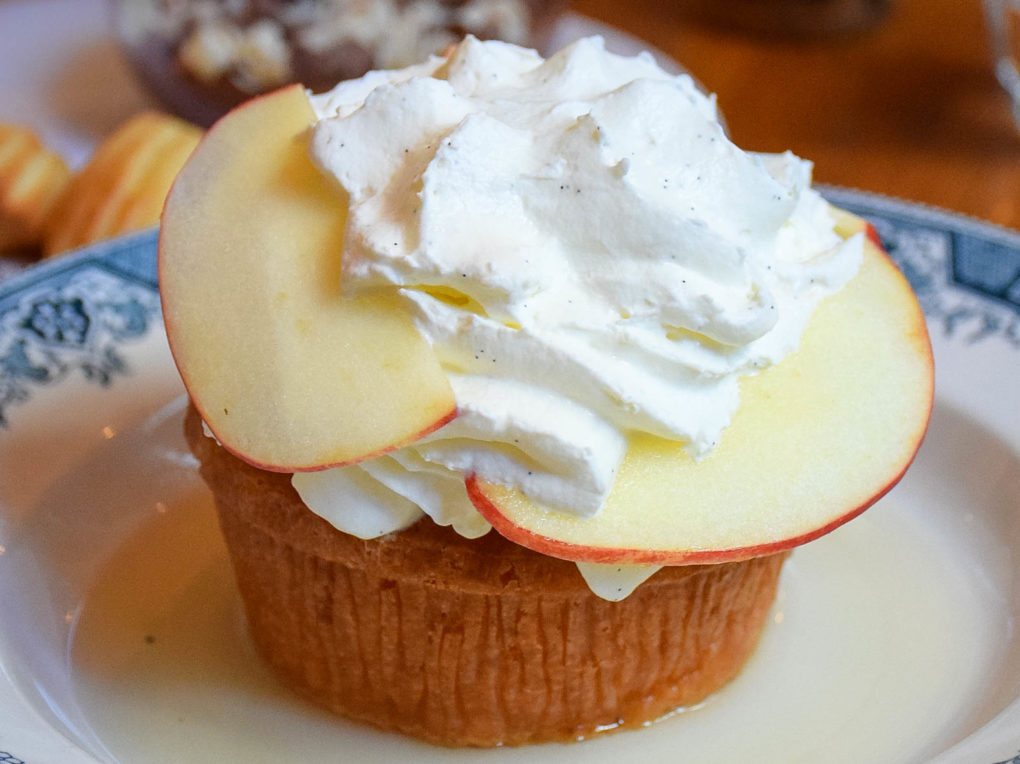 MY TASTE BUDS WERE TICKLED IN THE LATIN QUARTER OF PARIS
Food.  Laughter.  Paris.  These are a few of my favourite things.
So, when I discovered a tour by Sight Seeker's Delight that combined all three, I had to sign up.  The tour, called "Tickle Your Taste Buds" included plenty of delicious food in the oh-so Parisian Latin Quarter.  But what's different about this tour company is that all of its guides are artists and performers who know how to tickle your funny bone as well.
I joined the company's owner, Karen, on a small group tour to laugh and eat our way through a local market street.  A musician, story teller, and an American in Paris for the past 16 years, Karen has the unique ability to point out some of the humorous differences between French and North American customs and cuisine.
A wonderful market street in Paris
Rue Mouffetard in the 5th arondissement (Latin Quarter) is one of the oldest streets in Paris.  Since it wasn't included in the Haussmann redevelopment of the city in the 1800s, the street is preserved in an older, almost medieval character.  It's a picture of "charming".   As Ernest Hemingway described it in 'A Moveable Feast', it's a "wonderful, narrow crowded market street".
It's a fabulous place to gather a feast, which is just what we did on a Sunday morning with Karen.
It's where the locals shop
Mouffetard street is popular with tourists, but it's also where the locals shop and meet for a chat over coffee, or perhaps in a baguette lineup.  In Paris, a crispy, fresh baguette is de rigueur on a daily basis. 
Karen told us that it was Napoleon who required the baguette to be exactly the length of 32 sugar cubes placed in a row.  The idea was to make it fit into a pocket of his soldiers' uniforms.  It's tempting to insert the obvious "Is that a baguette in your pocket?" joke here, but Karen's stories were funnier than that. 
Everything fresh
For Parisians, the focus is on fresh and local food.  This is partly because their kitchens and refrigerators tend to be small, at least by North American standards.  But mainly, it's because the flavours are better.
The emphasis on fresh food doesn't mean that food is wasted though.  In fact, Karen told us that the shops can face a big fine if they throw away food.  Older produce is labelled in a category to be "boiled down" or unsold food must be donated to charities or for farm use.
It was wonderful to wander through the shops like a local, talking and tasting.  Can you guess what I bought?
A market feast
The best part of the tour, of course, was when settled in at an adorable local bistro to savour the treasures from our market shopping, along with a few hot dishes, desserts and wine that were added to the meal.  
But first, an etiquette lesson.  If you were raised in North America, you probably weren't taught to eat with your hands on the table.  Well, in France, it's rude to keep your hands in your lap.  Who knew?  Apparently, that started when Louis XIV decided to keep an eye on everyone after uncovering a conspiracy to poison his drinks.   
Butter your radishes & other anecdotes
When I was a kid, we used to eat radishes fresh from the garden with salt on them.  In France, you should also try putting butter on them – – yes, butter (it's good with everything!).   It's a little trick to bring foods into balance by toning down the strong flavours and it works.

There's a reason why the French are so knowledgeable about food.  The secret, Karen told us, is that their foodie education starts at a very young age. 
Right from kindergarten, children sit down to lengthy, three-course meals served on china.  Whereas my high school had a short-order cook, their schools have chefs.  Karen even showed us a few of the menus, which included dishes like pork rillettes with truffles, all made with "no hallucinogenic chemicals", she added.  It explains a lot and sure beats the hot dogs and grilled cheese of my youth.  
And one final tip, if you plan to visit the famed Père Lachaise Cemetary in Paris, be sure to take some potatoes.  There, you will see the tomb of Antoine Augustin Parmentier, who was responsible for making the potato popular in France.  People pay homage to the spud legend by leaving potatoes on the ledges of the tomb.  I'm thinking Yukon Gold potatoes might express the right sentiment.  We use them to make French fries!
Our lovely lunch was topped off with two delectable desserts, resulting in considerable happiness.  It also felt like we'd been enjoying ourselves with good friends – – which is exactly the goal of a Sight Seeker's Delight tour.  That's the magic of food and laughter in Paris.
More Information:
Sight Seeker's Delight offers 14 different walking tours in Paris and Versailles.

Tourism Information: Paris Tourist Office

Suggested Reading: A Moveable Feast: The Restored Edition
, The Most Beautiful Walk in the World: A Pedestrian in Paris
, My Paris Story: Living, Loving, and Leaping Without a Net in the City of Light
(includes a chapter by Karen!)

Sight Seeker's Delight provided a media discount to Travel Bliss Now, but I maintain full editorial control.
You may also like:
Uncork the Bubbly:  The Perfect Way to Visit Champagne, France
The Gourmet Paradise in France You Must Visit