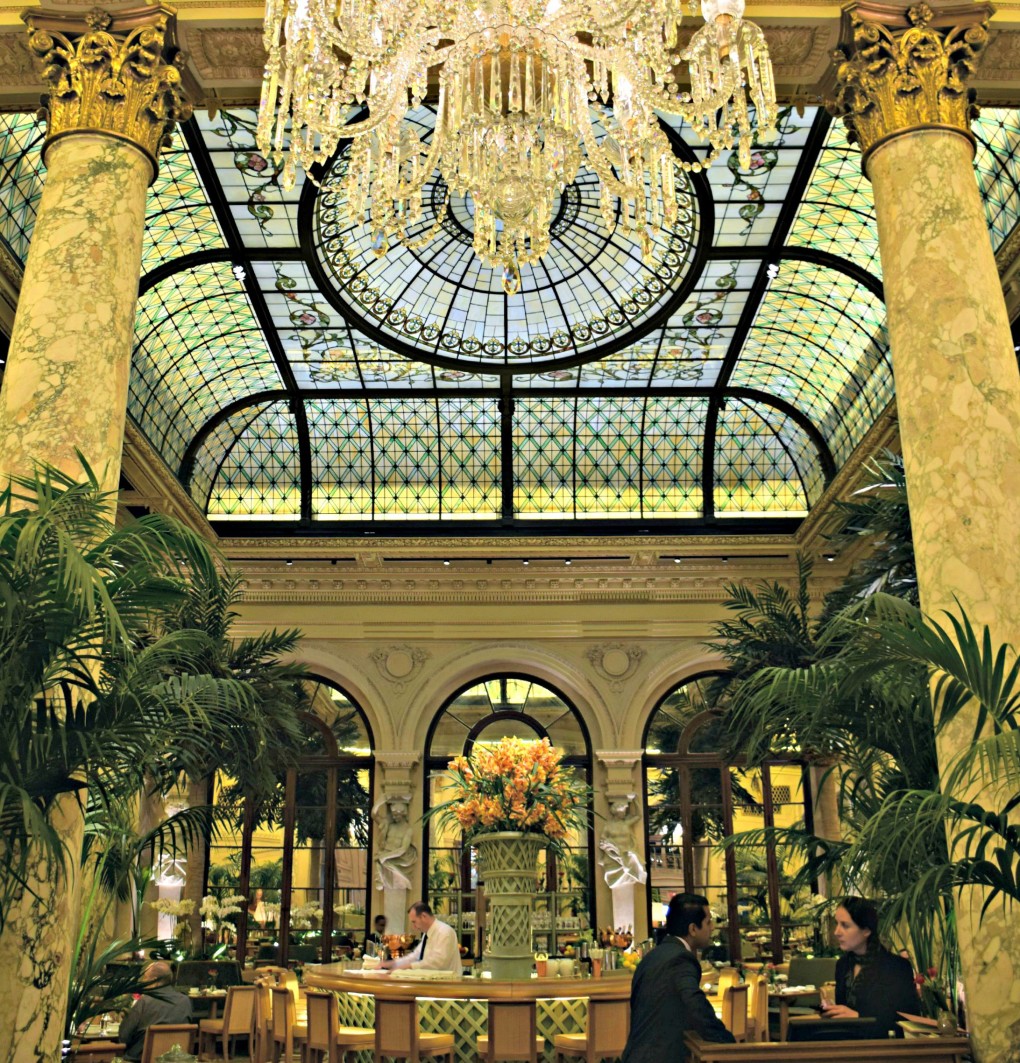 PHOTO OF THE WEEK: PALM COURT AT THE PLAZA
Anyone for a spot of  tea? 
I certainly can't resist the scones and clotted cream that go with it.  Afternoon tea is tasty and uber-elegant here at the recently renovated Palm Court in the Plaza Hotel in New York City.    And, who knows?  If you order the special Eloise tea, perhaps you just might catch a glimpse of her.