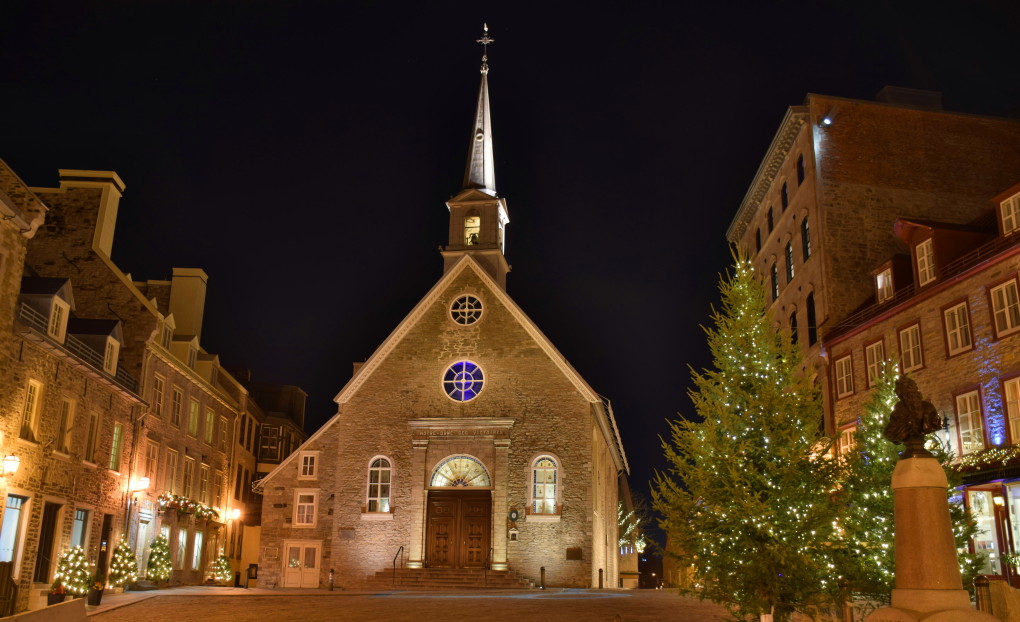 PHOTO OF THE WEEK: PLACE ROYALE, QUEBEC CITY
This week, I made a high-calorie visit to Quebec City in Canada.  While I indulged in the French cuisine (a little too much), I also enjoyed wandering the streets of old Quebec.
This square, Place Royale, is considered to be the birthplace of French America in 1608 when a trading post was established here.  It's like stepping back in time into the early days of new France.
As you can see, it's beginning to look a lot like Christmas in the city.  I'm not normally a fan of Christmas decorations in November, but found it impossible not to be charmed by the lighted trees and pine boughs along these cobblestone streets.  I'll have more about my Quebec City trip on the blog soon.