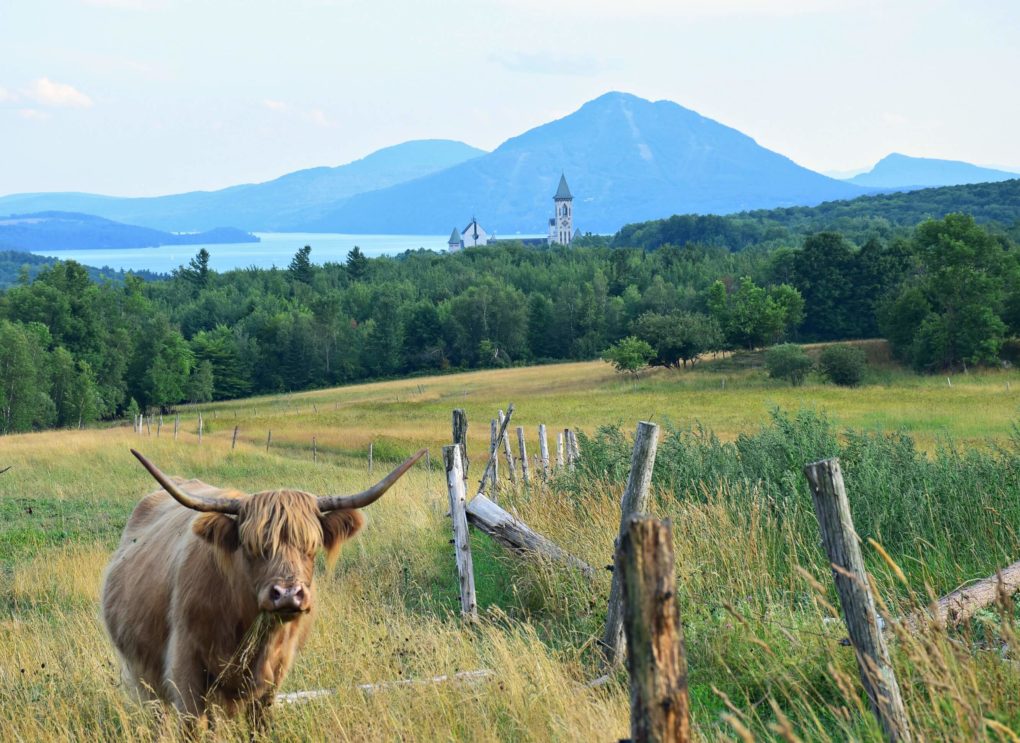 PHOTO OF THE WEEK: QUEBEC'S CHARMING EASTERN TOWNSHIPS
This is a Scottish Highland cow, but this isn't Scotland.  It's an area known as the "Eastern Townships" in Quebec, Canada.  It's a series of picturesque towns and villages dotted along the scenic rolling hills and lakes in the southeastern part of the province. 
The Eastern Townships are known for cozy accommodations, and gourmet experiences, all of which I thoroughly enjoyed on a recent visit.  Even the monks at Saint Benedict Abbey (Saint Benoît-du-Lac) get in on the act and produce some of the best cheese, preserves and cider in the region.  Drop in for a Gregorian chant and go home with a basket-full of gourmet delights!