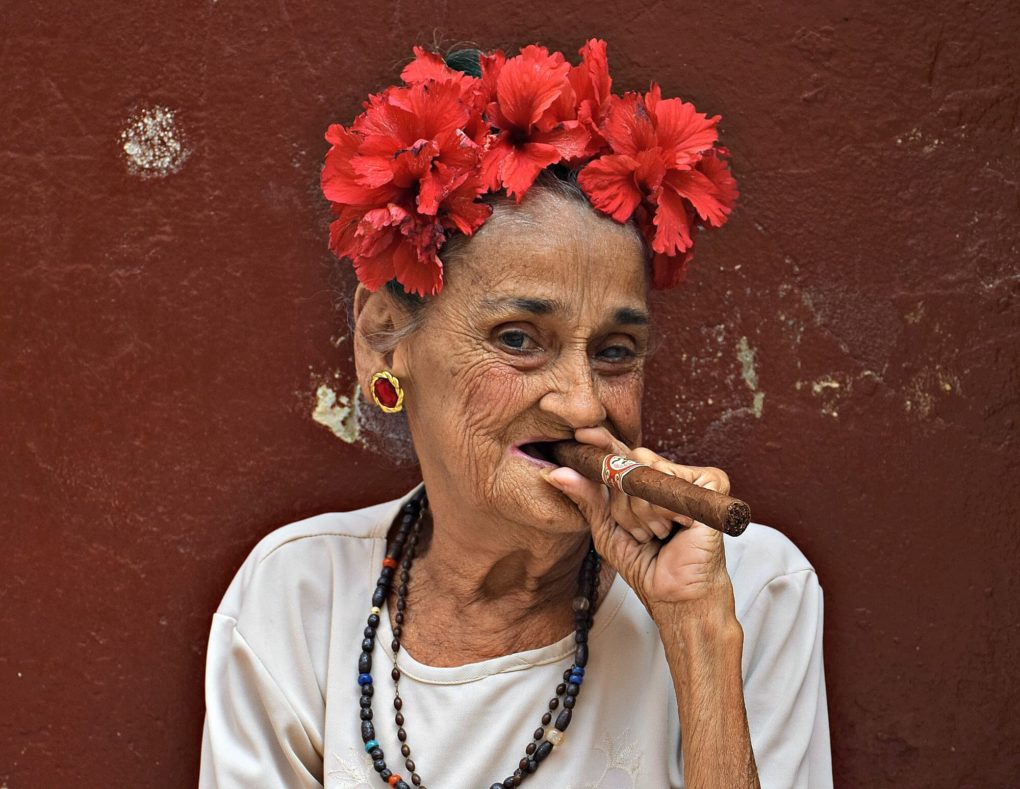 PHOTO OF THE WEEK: SMOKIN' IN HAVANA
I rarely pay people to pose for photos.  But in Havana, Cuba, these cigar-smoking women are icons – – it's a shot I couldn't resist.
You'll find them around the main squares in old Havana.  It's their business to be a tourist attraction, to pose for the price of a couple of pesos.  They're resourceful and resilient because they've had to be.
It's written all over their faces.
You may also like:
A Toast to Hemingway's Haunts in Havana