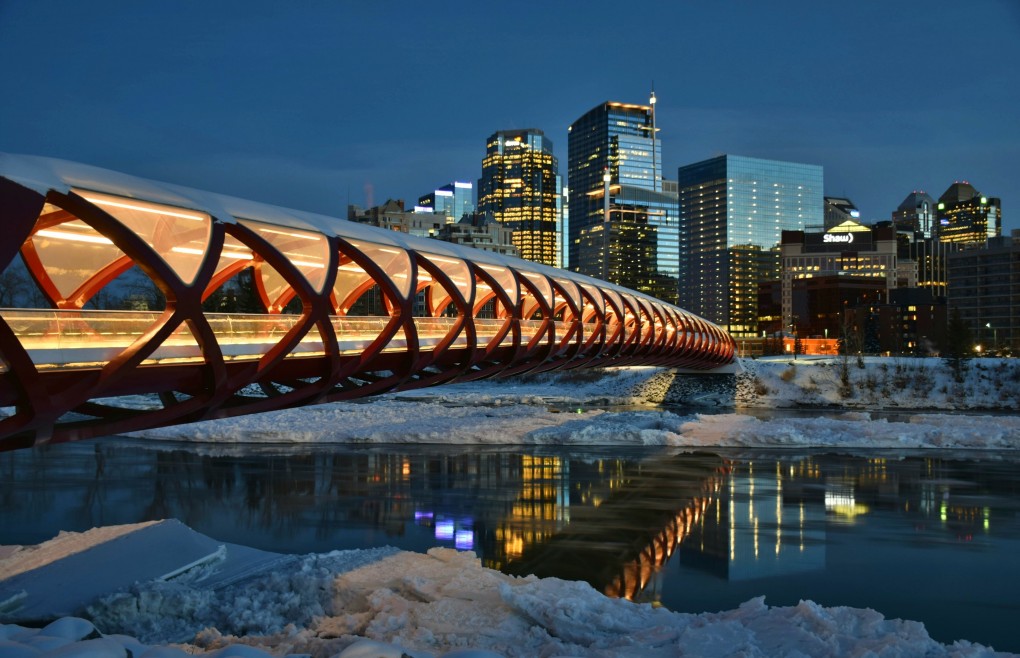 PHOTO OF THE WEEK: THE FRIENDLY CITY OF CALGARY
Although it's known as "Cow Town" due to its prairie roots, the City of Calgary in Alberta, Canada is a young and modern metropolis.  And, it's my home town. 
Now a bustling city of 1.2 million people, I'm always reminded when I visit, as I did over the holidays, what a friendly place it is.  People in lineups at the grocery store regularly strike up conversations, and, perhaps even more surprising, actually talk to each other in elevators. 
Home of the 1988 Winter Olympics, and the Calgary Stampede, Calgary has more volunteers per capita than any other city in the world. 
If you visit, be sure to take a walk across the Peace Bridge, the pedestrian walkway over the Bow River.  Chances are, someone will say hello.