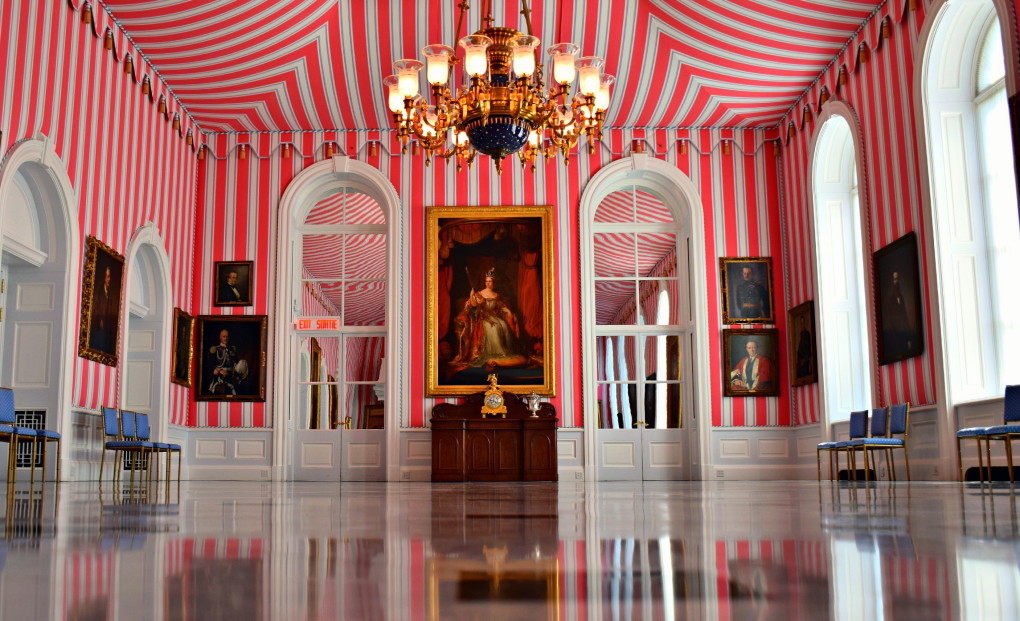 PHOTO OF THE WEEK: THE TENT ROOM
Tennis anyone? 
This used to be the tennis court at Rideau Hall, the Governor General's residence in Ottawa, Canada.  As the Queen's representative in Canada, the Governor General sometimes hosts big, fancy dinners.  So, they would dress up the tennis court with brightly coloured tenting.  Now, it's known as the Tent Room.
This week, Canada's new Prime Minister, Justin Trudeau, was sworn in at Rideau Hall.  I don't believe he managed to fit in a tennis game.