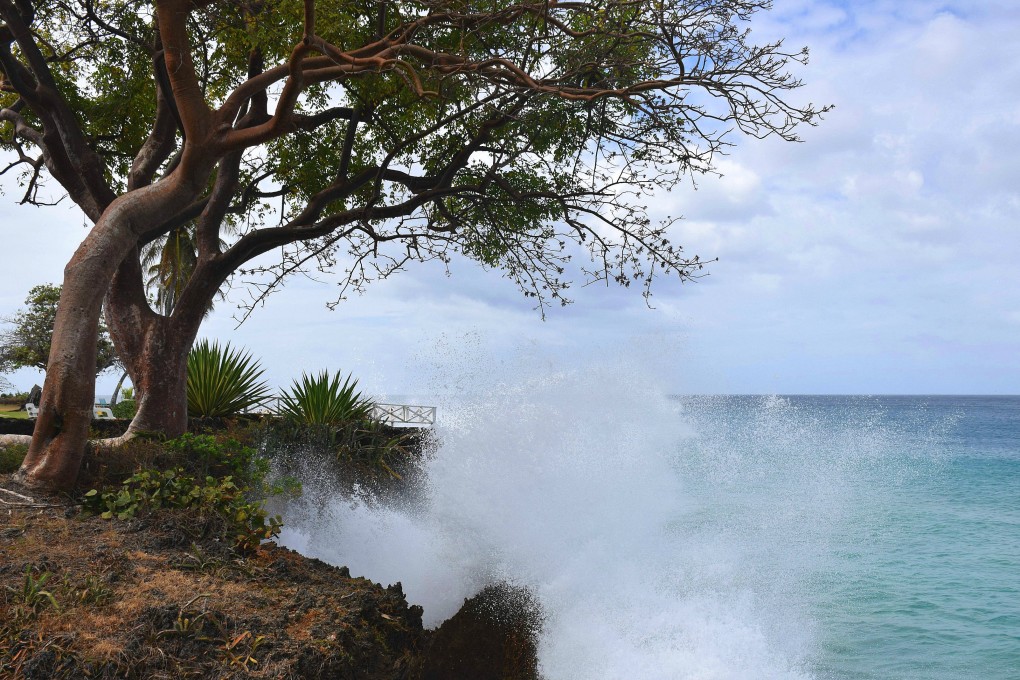 PHOTO OF THE WEEK: TOBAGO WAVES
I can't decide which I like better.  Calm seas for boating and soothing sunsets.  Or big, roaring waves that mesmerize as they smash into the coastline.  Luckily for me, I enjoyed the best of both worlds during a blissful 4-day stay at the Crown Point Beach Hotel in Tobago.  
There were a few close calls for my camera in capturing this shot.  Fortunately, I'm not the only wave and sunset enthusiast around.  We seemed to form a happy community each evening, where at least one person would call heads up on the really big waves.  My camera and I thank you!