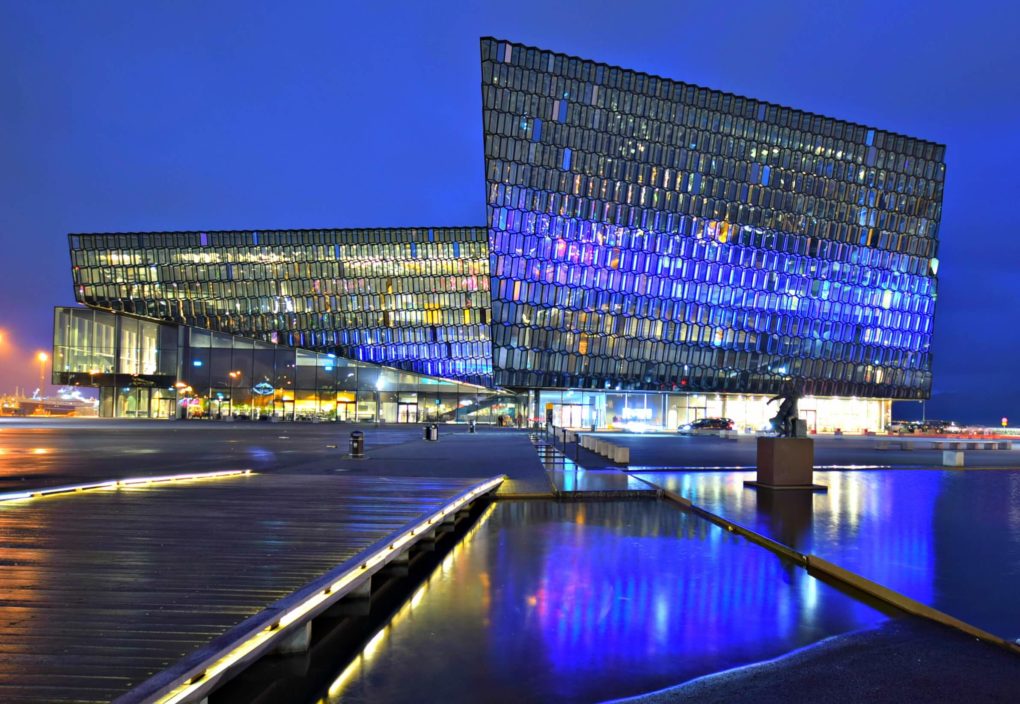 PHOTOS OF THE WEEK: HARPA CONCERT HALL, REYKJAVIK
The Harpa Concert Hall now stands as an icon in Reykjavik.  But, it almost didn't happen.
Construction on Harpa began in 2008 just before the financial crash in Iceland.  The City government finally stepped in and finished the project in 2011.
It is nothing short of splendid.  Designed by a Danish firm, the building is a sparkling ode to the dramatic nature of the country.  The hexagonal shaped sections of the building's walls are shaped like the basalt columns on Iceland's south coast, while the glittering glass facade shines like the northern lights,
I thought it was well worth the visit.  It's a wonder what human imagination can create, when we choose to exercise it!