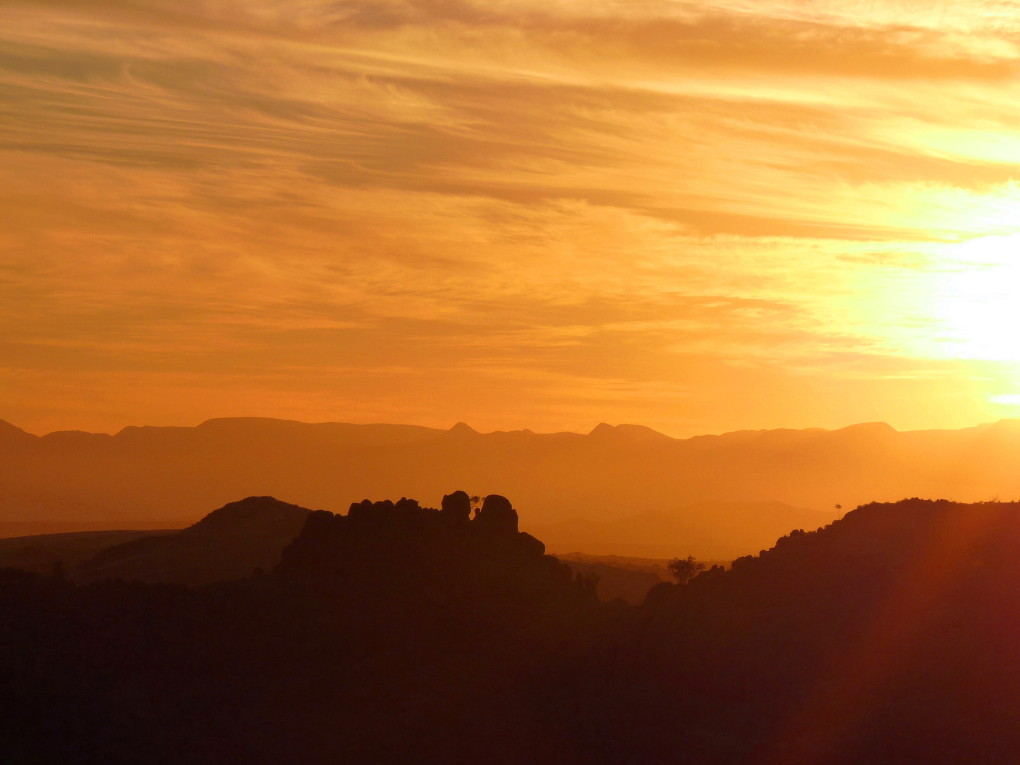 11 INCREDIBLE LANDSCAPE PHOTOS THAT WILL MAKE YOU WANT TO VISIT NAMIBIA
Namibia is often called a land of contrasts and it's easy to see why.  Located on the south eastern coast of Africa, its landscapes vary from the ochre sand dunes of the Namib Desert to the treacherous shores of the Skeleton Coast.
It's one of the biggest counties in Africa, but, owing to its arid climate, it has one of the lowest populations, at only 2.2 million people.  That means there are plenty of wide open spaces to watch the most amazing sunsets over ancient rock formations in Damaraland (above) or to spot wildlife in Etosha National Park.   
In the desert, you can climb the dunes for a view of a 'seascape' of sand, or take an adventurous drive on a quad bike. 
No matter where you go, you'll feel miles away it all.  You'll truly feel like a traveler, and not a tourist, in a unique land.
For more info on Namibia, see:
All Aboard Namibia's Desert Express Train
Why Namibia's Etosha National Park Should be on Your Dream Safari List