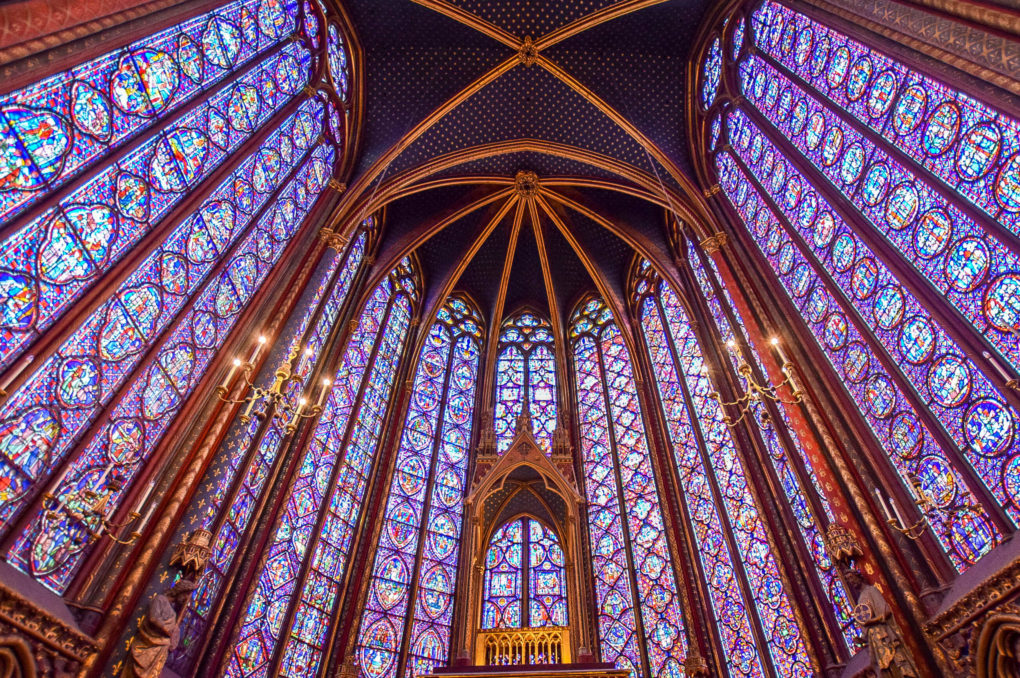 PHOTOS OF THE WEEK: INSIDE TWO PARIS ICONS
It felt like like walking through history when I visited two of Paris' most famous religious monuments:  Sainte-Chapelle and Notre-Dame de Paris. 
It's incredible to think that both Gothic-style buildings are over 800 years old, and that I walked in the footsteps of kings and emperors like Henry VI of England and Napoleon, who were both crowned at Notre Dame.
Sainte-Chapelle is a jaw-dropper.  It was built By King Louis IX to house precious Christian relics, including Christ's crown of thorns (now kept at Notre Dame).  It's the 15 windows of stained glass, each 15 metres high, that take your breath away.  The stained glass panes depict over 1000 scenes from the Bible and recount the history of the world.
Among other things, Notre Dame is impressive for its sheer size, one of the largest cathedrals in the world – – plenty of places for a Hunchback to hide. 
You may also like: