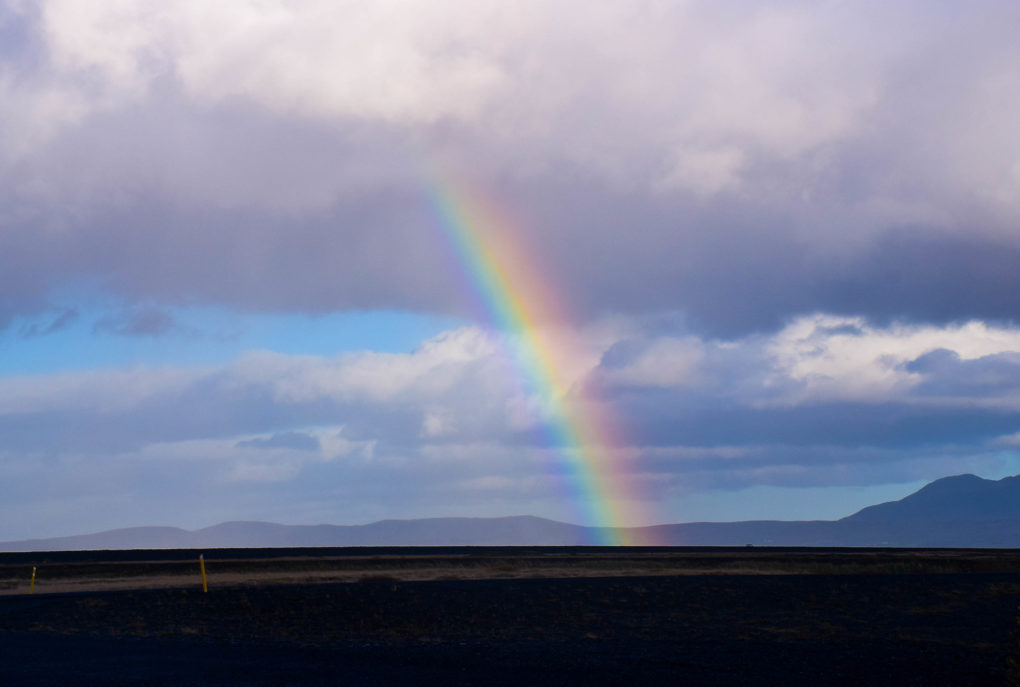 PHOTOS OF THE WEEK: RAINBOWS IN ICELAND
I've never seen so many rainbows in the space of a few days as I did in Iceland.
Of course,  they tell you that the weather there changes quickly and often.  And certainly, on my October visit, I experienced wind and rain and sun and calm all within hours.
And rainbows.
Often fleeting moments of delight, and not necessarily conducive to following the rules of good photo composition.  Kind of like life.
Nonetheless, it was enough to inspire me to keep searching for my pot of gold.
You may also like:
What You Need to Know to Bliss Out at the Blue Lagoon in Iceland
Photos of the Week:  Iceland Preview