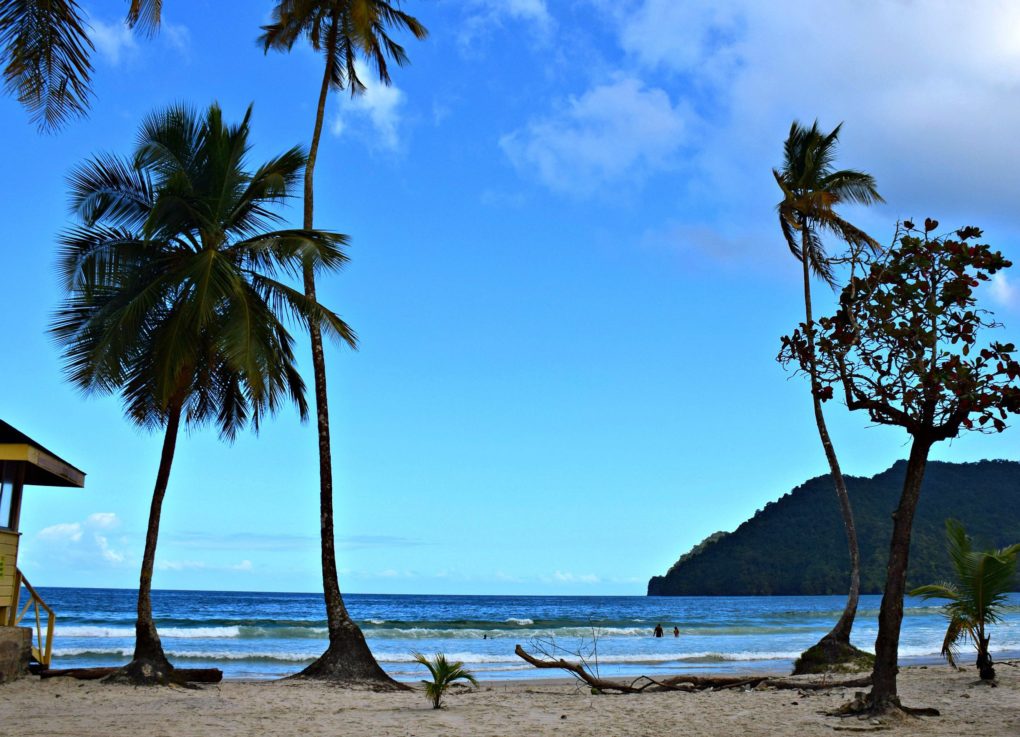 8 PHOTOS THAT WILL MAKE YOU WANT TO TOUR TRINIDAD'S NORTH COAST
Breathtaking beaches.  Lush coastal and mountain vistas. Deep fried food.   Trinidad's North Coast Road has all of the elements of a bucket list road trip.
The scenic North Coast Road starts out as the Saddle Road from Port of Spain, then begins the climb into the northern mountain range.   The narrow and winding drive takes you along the steep coast high above the Caribbean sea before descending to a lookout over the rugged coast line and Maracas Bay.
The first beach on the route is the popular Maracas Beach, where you can enjoy the waves and try the tasty local classic for lunch, bake and shark.  Next, have an afternoon siesta on the quieter, but no less stunning, Las Cuevas Beach, just down the road.
Finally, breathe in the mountain air as you drive along the Northern Range, and watch the moody clouds shift over the island's highest peaks.
You can easily pack all of this natural beauty into a one-day road trip.  It's a grand day to swim, eat, breathe – – these are a few of my favourite things!

You may also like:
Memories of Maracas Bay, Trinidad
6 Reasons to Visit This Unique Beach in Trinidad