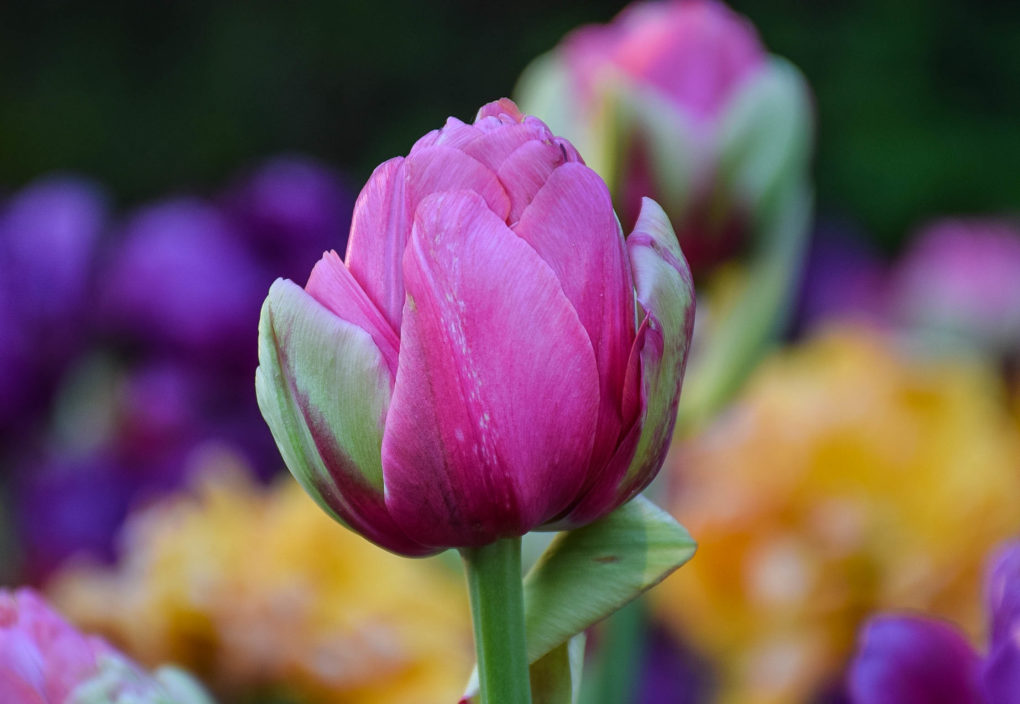 The tulip season is one of my favourite times of the year in Canada's capital city, Ottawa.
The annual Canadian Tulip Festival grew (literally) out of a gift to Canada from the Dutch Royal Family.  As you can read in this post, the family sent tulip bulbs to thank Canada for keeping them safe in exile during World War II.
Now there are fields of tulips every spring, and it is quite a sight to behold.
But you know the saying, "you can't see the forest for the trees"?  I kind of like to do the opposite and take a moment to enjoy the beauty of a single tulip.
Tulips, it's time for your close-up.
You may also like:
6 Reasons to Visit the Canadian Tulip Festival in Ottawa