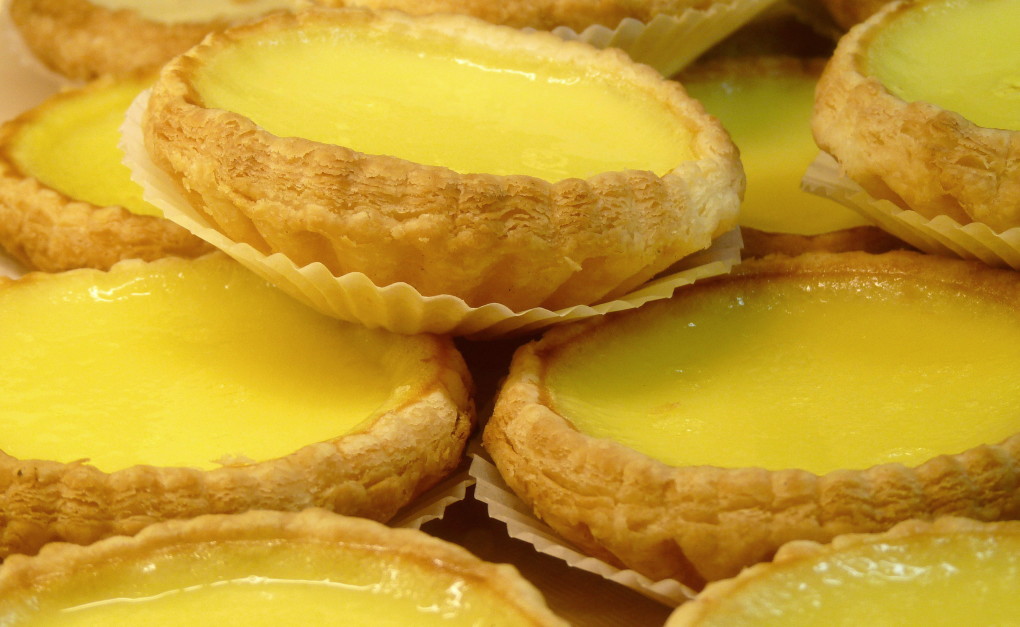 7 SECRET SPOTS YOU'LL DISCOVER ON A NEW YORK CITY FOOD TOUR
My romance with New York began on a food tour.  The city quickly discovered that the key to my heart is through my stomach.  NYC, you had me at 'cannoli'.    And as I learned more about you, I fell even harder.

You see, food tours aren't just about the food.  You'll be introduced to New York's most delicious neighbourhoods, such as Greenwich Village, Chelsea, Nolita (North of Little Italy), Chinatown and, the up and coming borough, Brooklyn.  While you're noshing your way through the streets, you'll hear stories about the area's history and its architecture, usually sprinkled with some quirky facts and insider tips on where the locals go.  That's why it's a great tour to do near the start of your trip.
You'll find many options for New York food tours on Trip Advisor, with Foods of New York Tours ranked as number one.  I've savoured all of the tours offered by Foods of New York Tours. Most of the tastings on their tours are in affordable, family run eateries – – places you might never find otherwise.  I've liked many of them so much, I've gone back a number of times.

Here's a sampling of some of the secret spots you could discover.
Pasticceria Rocco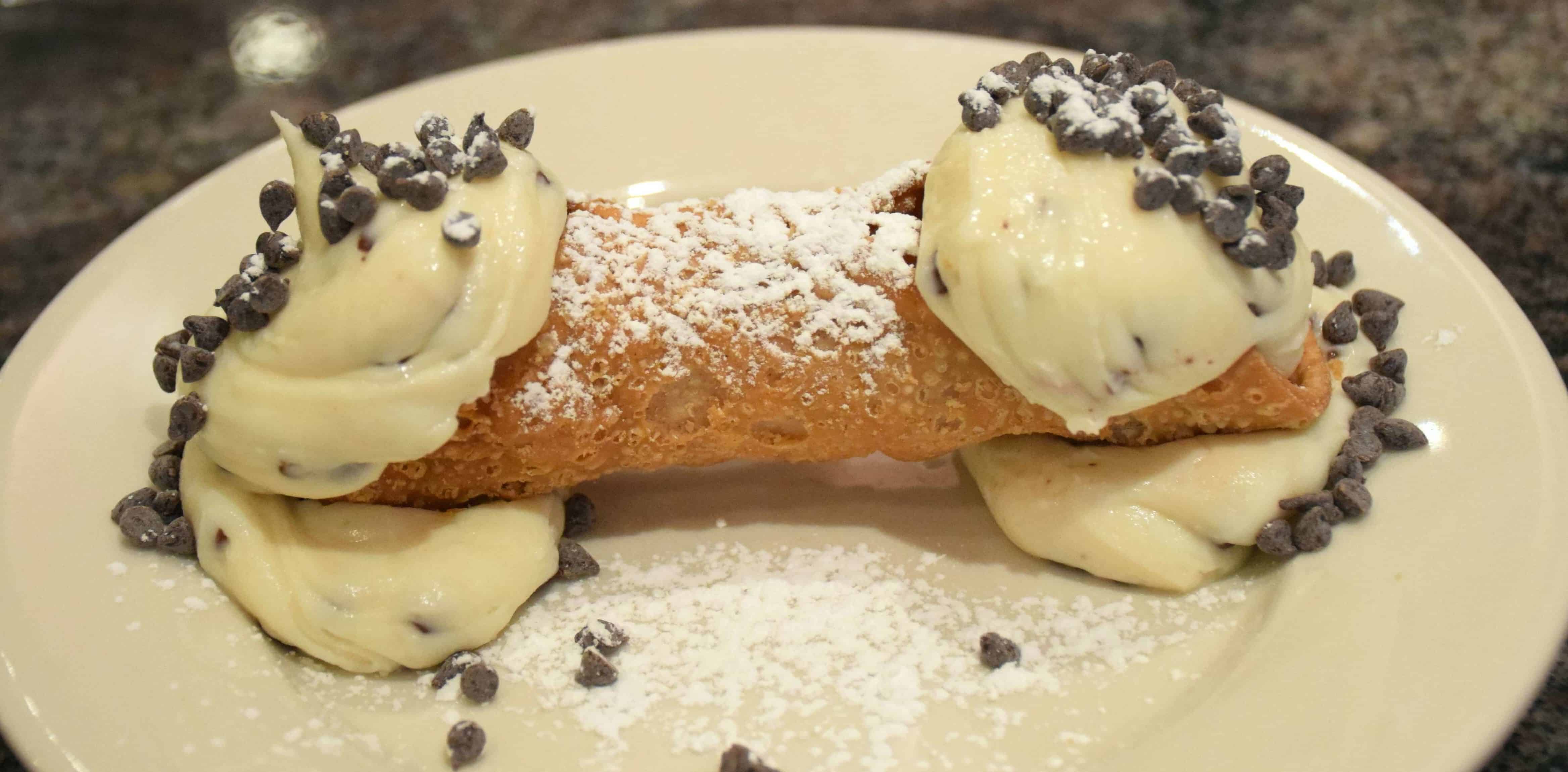 I don't think I even knew what a cannoli was until this tour stop at Pastiscerria Rocco in Greenwich Village.  Now, I dream of them.  I could write an ode to the cannoli.  Not surprisingly, much has already been written about this sweet treat.
The cannoli, said to have originated in Sicily,  consists of a deep-fried pastry shell, filled with sweetened ricotta cheese.  As Allison Scola writes in her opus, "I Cannoli: Nothing Better in the World", the cannoli's shape and cream filling was intended as a tribute to male genitalia, and was "symbolic of Carnevale's carnal and culinary debauchery".   Nothing like a little decadence in your dessert!
The secret to cannoli perfection at Pasticerria Rocco is that they are filled and served upon order to ensure that the pastry stays crunchy while the filling is always fresh.
Murray's Cheese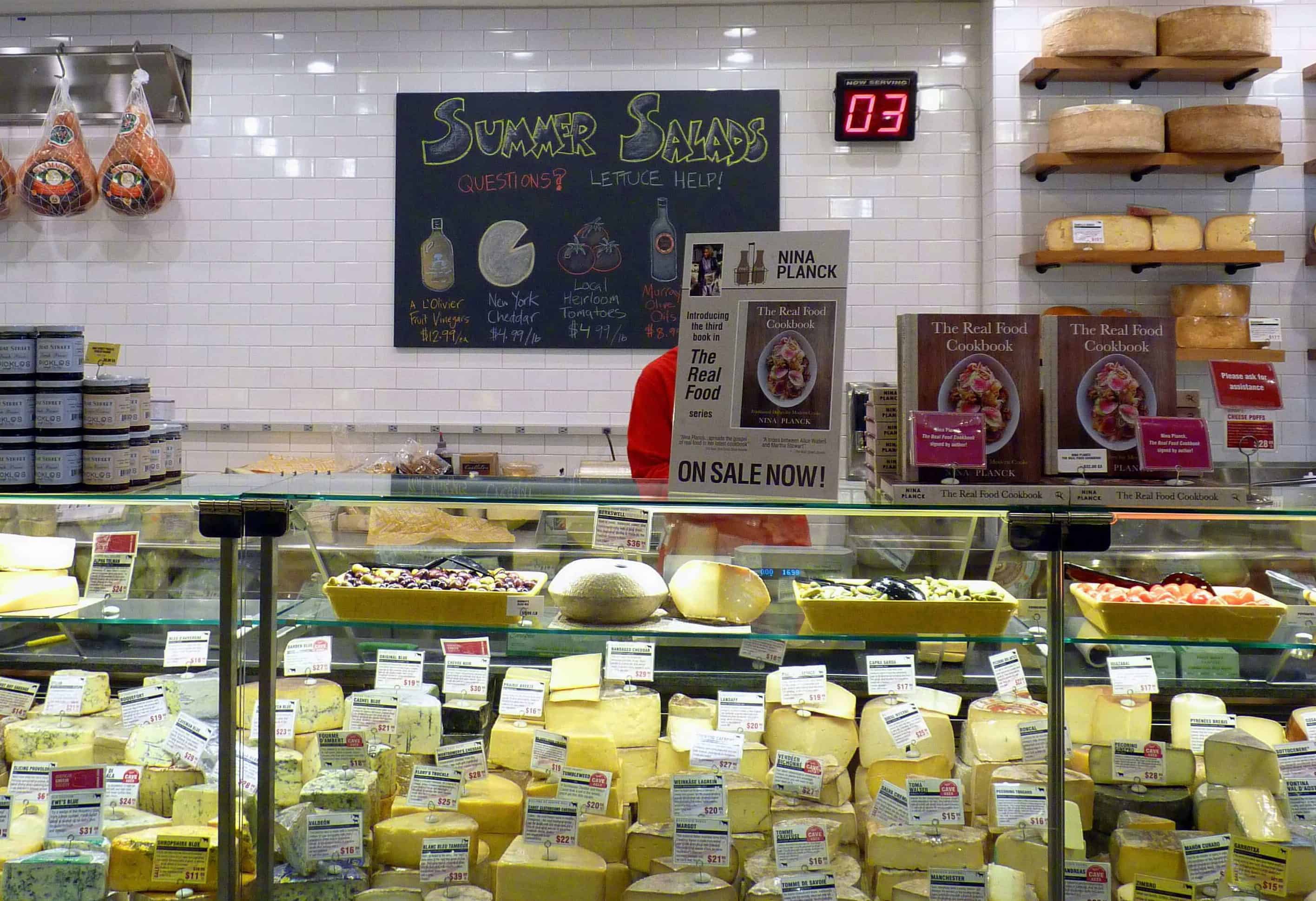 While, Murray's Cheese is no secret to New Yorkers,  it may not come to mind for visitors.   But, if you like cheese, you'll be in veritable havarti heaven here. 
The flagship store in Greenwich Village has cheeses from all over the world, as well as local cheese ripened in caves underneath the building.  There's even a Murray's Cheese Boot Camp on weekends for serious dairy devotees.  Samples are usually offered in the store, and you can always ask to taste a cheese that interests you.  While there are sandwiches (Murray's Melts) available, I recommend you pick up a selection of cheese and charcuterie, along with some hand-made bread at Amy's Bread  next door, and have a picnic in nearby Washington Square Park (weather permitting, that is).
Palma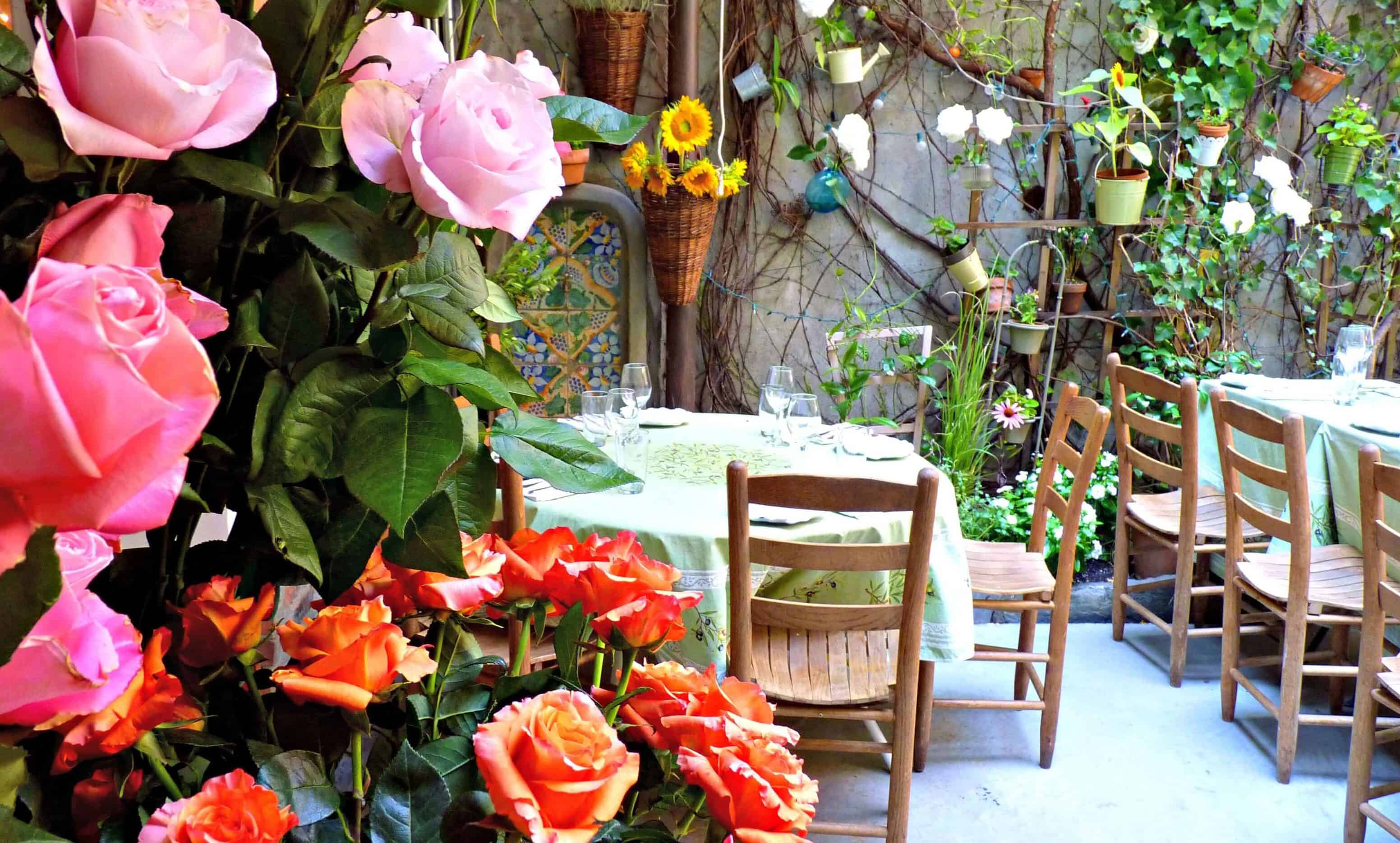 Step off the bustling streets of New York and into an Italian court yard, replete with ivy covered walls and fresh roses.  That's Palma Restaurant on Cornelia Street in Greenwich Village.  It's a fabulous place to relax and sip some prosecco.
Palma is a traditional Italian restaurant with a menu based on pure ingredients and old family recipes.  At lunch, I enjoy sharing a platter of antipasto and arancini — crispy risotto cheese balls — which are particularly tasty here.  (Of course, my theory is that everything deep fried is good).  At dinner, dig into the melt-in-your-mouth pasta.  It's a good idea to make reservations for dinner here.
Emporio

What's so special about New York pizza?  Some say the city's tap water is the secret to the crispy thin, yet pliable crust.  In fact, they say that pizzerias in California are importing New York City water in an effort to replicate the iconic pie.   The secret to the sauce is that it isn't sauce, but usually uncooked canned tomatoes from Italy.  As for the cheese, less is more.
Emporio on Mott Street in NoLiTa (North of Little Italy) is a fine example.  They serve only fresh ingredients and their mozzarella di bufala is imported from Italy daily.   Many of the best New York pizzas are actually not sold by the slice.  At Emporio, you can sit under a massive skylight and dine on authentic New York-style pizza.
Madiba Restaurant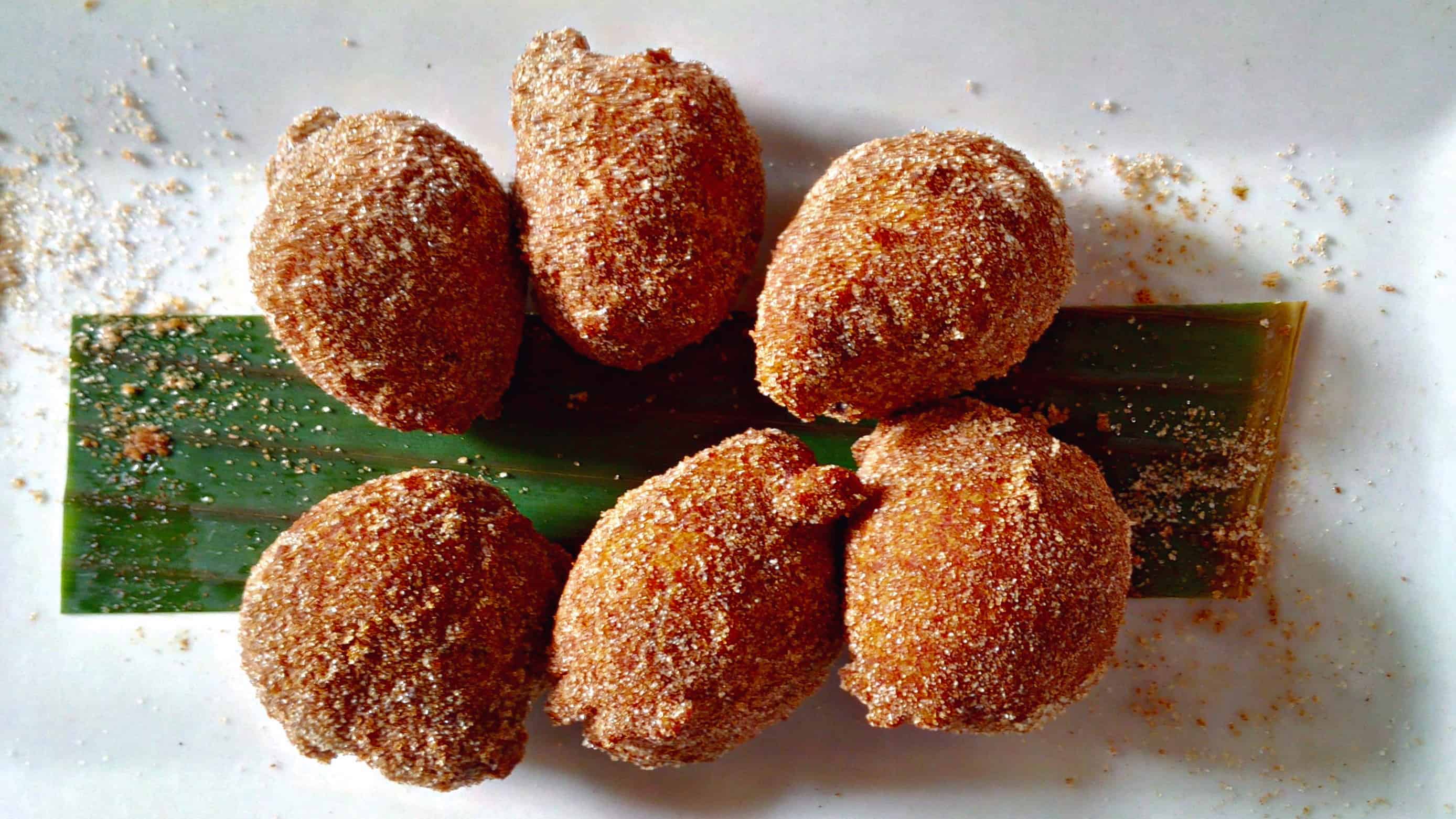 Oh, those pumpkin fritters!  Piping hot, light and fluffy inside, and rolled in cinnamon sugar, they were all kinds of delicious.  I am definitely seeing more of these in my future!   Madiba Restaurant in Brooklyn pays homage in name to the late Nelson Mandela and its mission is to serve home cooking from South African kitchens.   The menu at Madiba offers a traditional South African braai (barbeque) and tasty items influenced by the country's ethnically diverse population, such as samosas and chicken wings with peri-peri sauce (a Portugese hot sauce).  The chalk board out front sums up the atmosphere, "Cold Beer, Warm People".
Dim Sum Go Go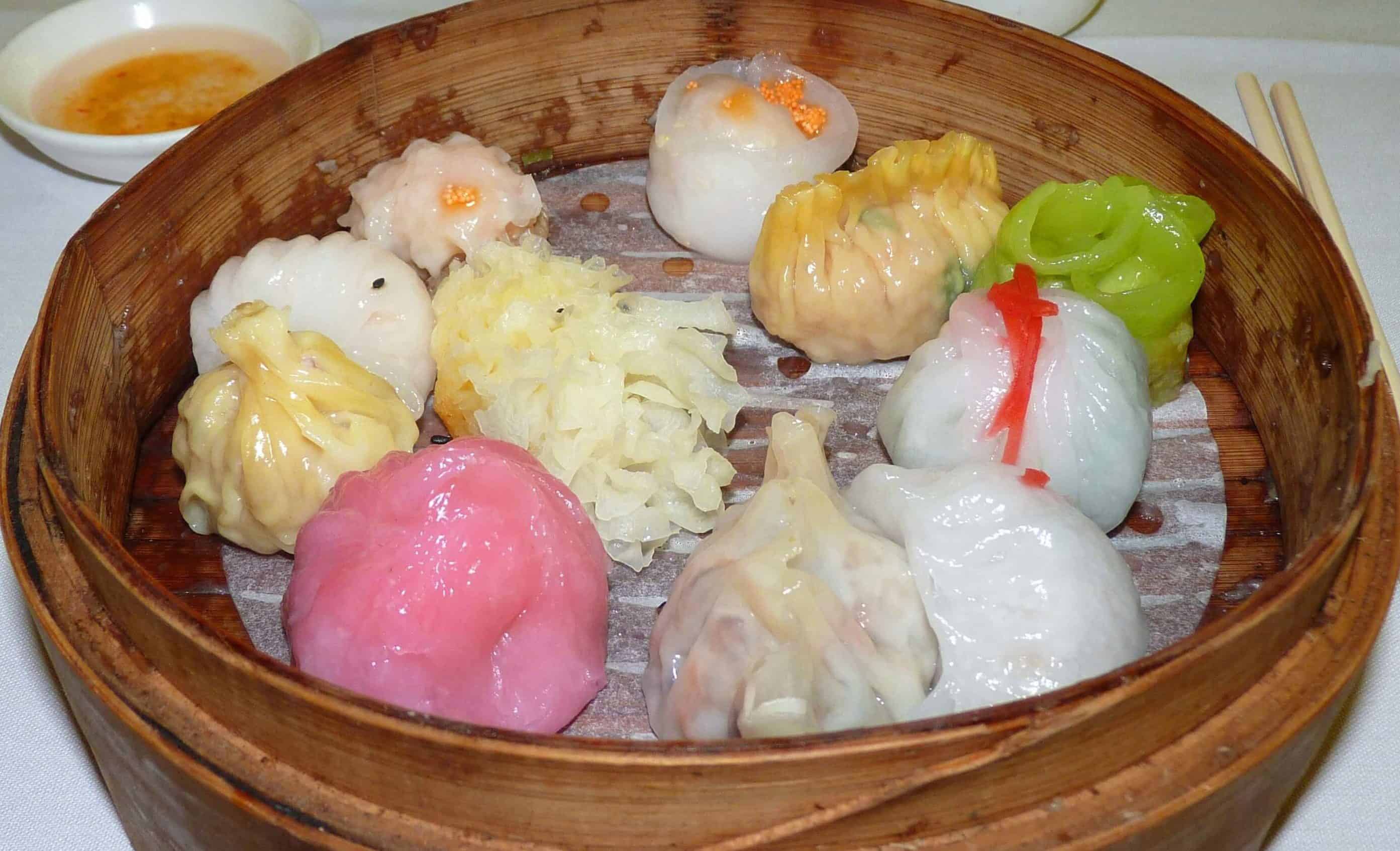 Three words about Dim Sum Go Go:  dumplings all day!  
At this basic Chinatown restaurant, you order dim sum items from a check box menu, rather than select them off trolleys.    Some of the favourites include deep fried sesame balls or shrimp balls.  As for dumplings, there is a wide variety from shrimp (my favourite) to duck, snow pea leaf and bamboo heart.   Why not try them all on the dumpling platter?
 Golden Manna Bakery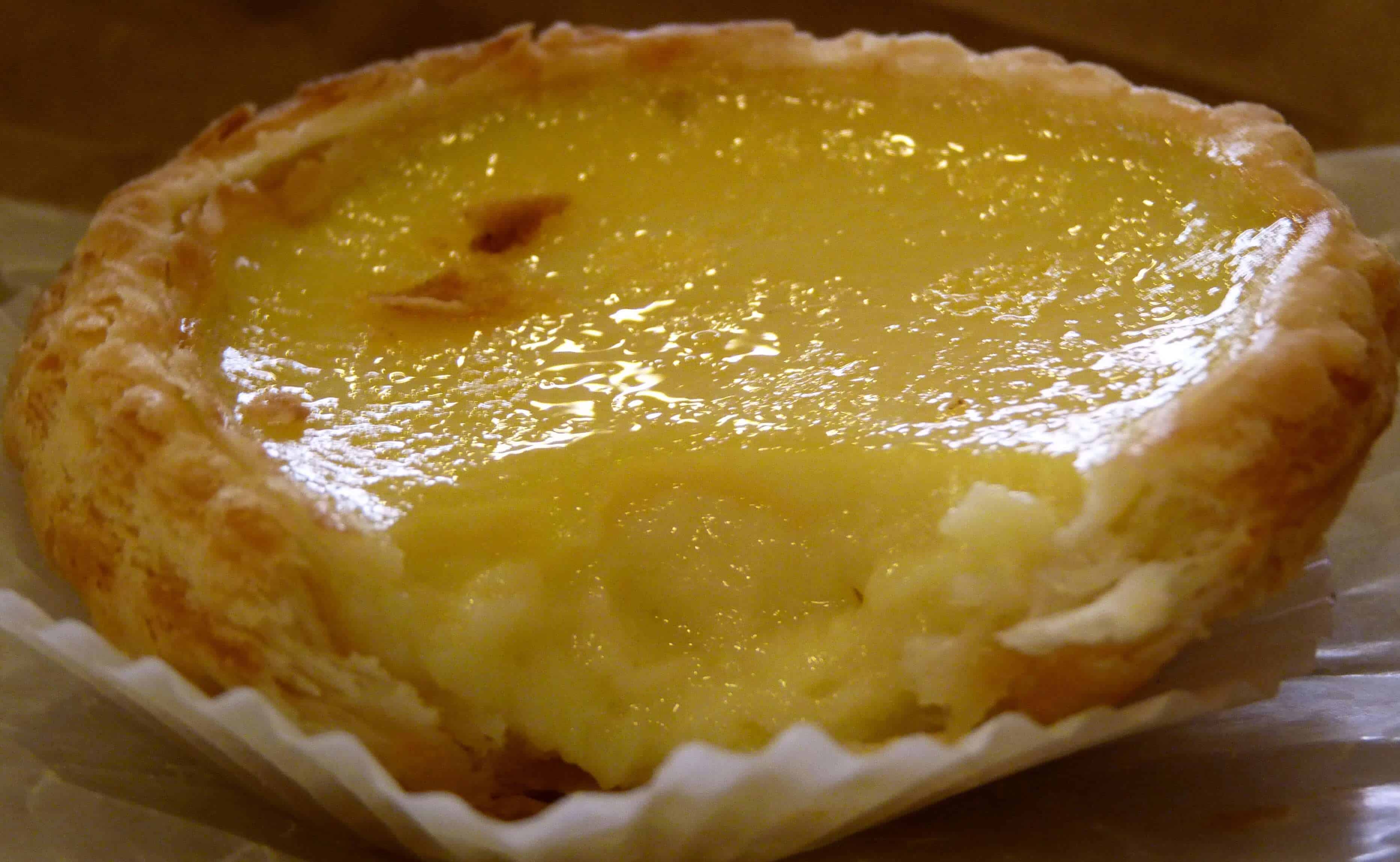 At Golden Manna Bakery in Chinatown, these egg custard tarts are manna from heaven.  The pastry is flaky and buttery, while the filling is creamy and smooth, and moderately sweet.
Get them hot out of the oven for $1.  Absolute custard bliss!
I have a feeling my romance with New York will be a lengthy love affair. 

More Information:  Foods of New York Tours operates 6 neighborhood tours and runs 7 days a week.  It includes six on-the-go tastings, one seated restaurant tasting, a neighbourhood guide and a bottle of water. From $49-$65. 
See foodsofny.com.

You may also like:
How to Go Big at Brunch in New York City
How To Get Broadway Ticket Discounts Without Long Lineups