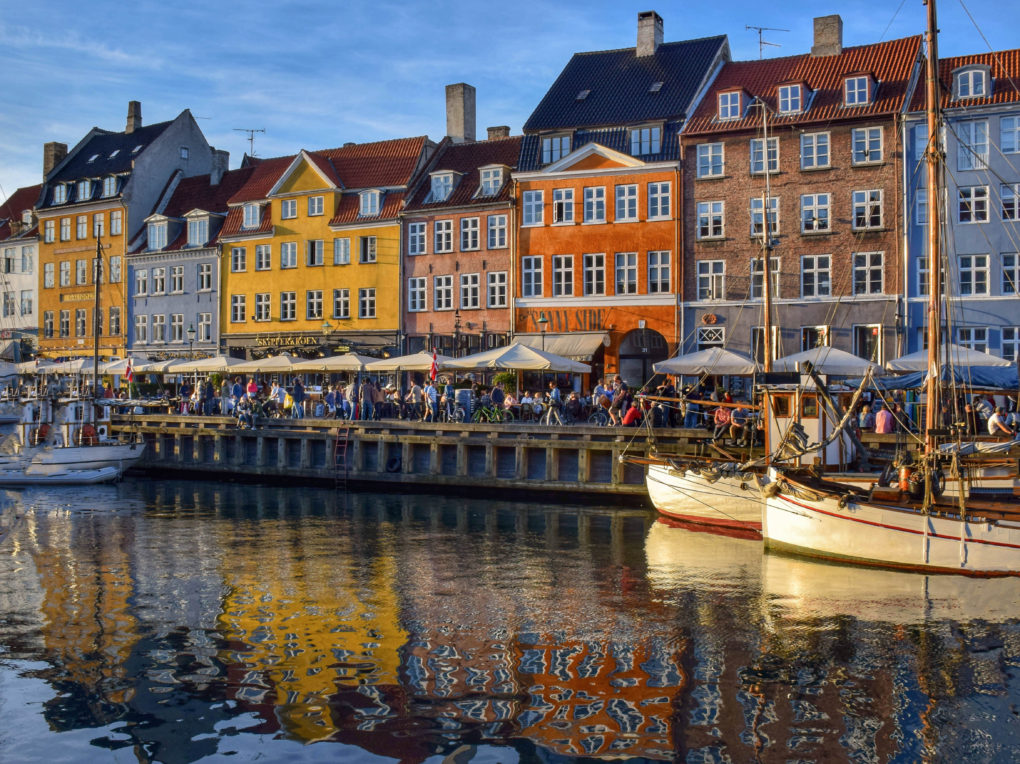 THE SECRETS TO HAPPINESS IN DENMARK
Upon first arrival in Copenhagen, I wasn't certain I would find the secrets to happiness in Denmark.
I saw a cyclist shouting at a hapless tourist who had wandered into the bike lane.  The hotel staff were decidedly unhelpful in providing directions, a serious lapse when standing between a woman and a Danish pastry.
But first impressions aren't everything.  There has to be a reason why Denmark consistently ranks at or near the top of the list of the world's happiest countries.
So, as the dedicated bliss investigator that I am, I signed up for the Hygge and Happiness Tour with Copenhagen Urban Adventures to learn the secrets to happiness in Denmark.
In case you're wondering, there is no direct translation in English for "hygge" (prounounced hoo-gah).  Our very happy guide, Mie, explained that it's the art of creating a cozy, zen atmosphere.  "It's like a big hug, only without the hugging," she said.
And with that, we set out to get to the heart of hygge and discover the secrets to happiness in Denmark.

Add more hygge to your home
The tour started in a neighbourhood called Nyboder, which Mie described as a "super hygge place".
The Nyboder houses were built by King Christian IV in the 17th century for men in the navy and their families.  These terraced houses are known for their bright yellow colour and intense cuteness – – features you may not expect for military housing.  It must have been a big step up on the hygge scale for navy men.
The rest of the neighbourhood was just as cute, with colourful homes, flowers and a bicycle parked outside every door.  It was the very definition of cheerful.
Get hygge inside too
Danes are big on incorporating design and art in their everyday surroundings.  As we walked along Strøget, one of the longest pedestrian streets in the world, Mie pointed out many local design shops.  A key element of Danish design is a clean, minimalistic look, as you can see in this very hygge café above.  As Mie put it, "hygge is the absence of anything annoying."  That could inspire all kinds of ideas.
In keeping with the uncluttered look, Danes tend to invest in only a few, high quality items to spruce up their homes.  For example, most homes would have at least one piece of pretty porcelain from Royal Copenhagen, a 240-year-old company that was the first porcelain factory in Europe.  Apparently, a pretty home is a good step towards a happy home.
Pastries & chocolate
Who wouldn't be happy with a snegl (or two) like this?  Snegl (or snail) is the Danish name for these cinnamon swirl pastries.
Maybe you would call it a 'Danish', although you might be surprised to know that these pastries did not originate in Denmark.  They were brought to Denmark by Austrian bakers, mostly from Vienna, in the 1850s when Danish pastry workers went on a long strike.  That's why in Denmark, the pastry that most of us call a 'Danish' is called 'Viennese'.
Whatever it's called, it was delicious.  And the fact that it came from an organic bakery powered by windmills made it even better.
We also enjoyed samples at an organic chocolate shop and finished out the tour at an adorable café.  I admit that I indulged in more dessert there.
I was feeling happier already and didn't want to leave that cozy place.
Get moving outdoors
Danes are active outside all year round.  All of that exercise has to be worth an extra snegl, but it also causes the body to release get-happy endorphins and reduces stress.
On the tour, we took a walk through the King's Garden, one of the first public parks in the world, while Mie shared entertaining stories of mad kings and palace intrigue. 
Like the locals, we also took a quiet moment to relax at the hidden Library Garden near the Parliament buildings.
Trust more
According to the surveys, the number one reason Danes are so happy is that they trust each other.  As Mie explained, Danes pay up to 65% in taxes for a generous state system that looks after them throughout their lives, including daycare, education and healthcare, to name a few.
As Helen Russell, in her book "The Year of Living Danishly" says, this means that you don't have to worry that your neighbour's going to rob you to put food on the table.  She says that 79% of Danes trust most people so they can be more relaxed.  She notes that Danes trust each other so much that they're "happy to let their babies sleep outside in prams as they pop into a café for coffee" (and a snegl).
Cozy togetherness
Sharing meals with friends and family is another one of the secrets to happiness in Denmark, as we did at the end of the tour. 
Good food, candle light and, in cool weather, a blanket are hallmarks of a hygge get together.
There was much more to the tour – – a lot of stories, discussion and insights into how Danes live and their secrets to happiness. 
At the end of the tour, Mie gave everyone personalized suggestions on things to do for the rest of their visit to Copenhagen.
The experience was special because it changed my first impression about Copenhagen.  I went from skeptical to feeling pretty happy about the place.
Why, it was positively hyggelig.
More Information:
Tour details at: Copenhagen Urban Adventures Hygge & Happiness Tour
Tourism Information:  Visit Copenhagen, Visit Denmark

Suggested Reading: The Year of Living Danishly: Uncovering the Secrets of the World's Happiest Country
,  The Little Book of Hygge: Danish Secrets to Happy Living
,  The Little Book of Lykke: Secrets of the World's Happiest People
Travel Bliss Now was a guest of Copenhagen Urban Adventures on this tour, but my opinions are always my own.
Pin it: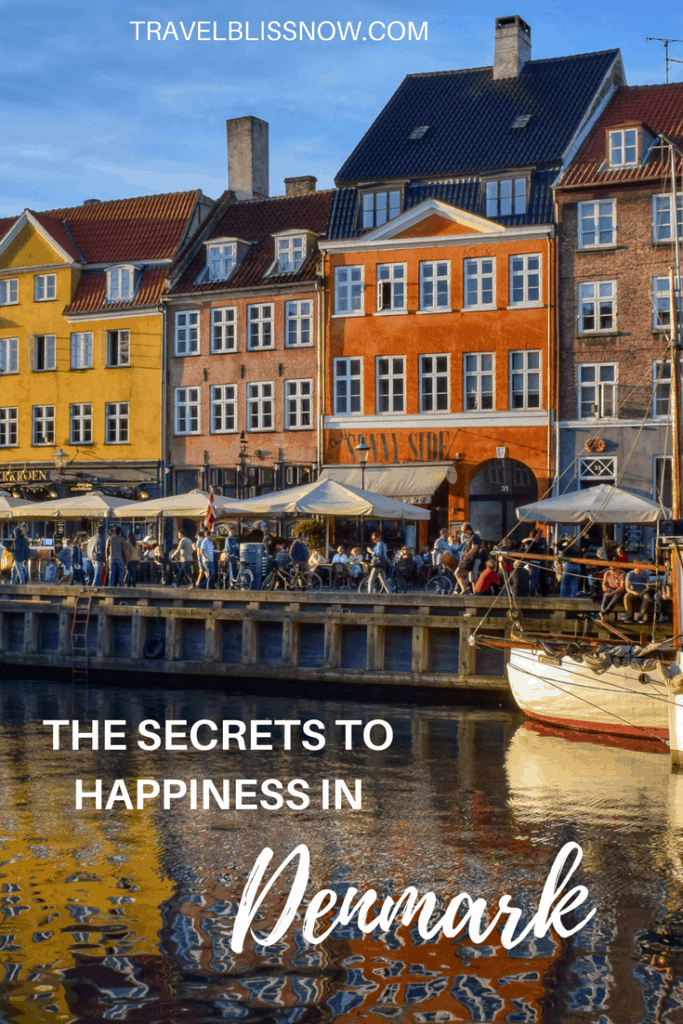 You may also like:
Find Your Happy Place:  The Top Ten Happiest Countries in 2017
Why Trinidad & Tobago is One of the Happiest Countries in the Caribbean