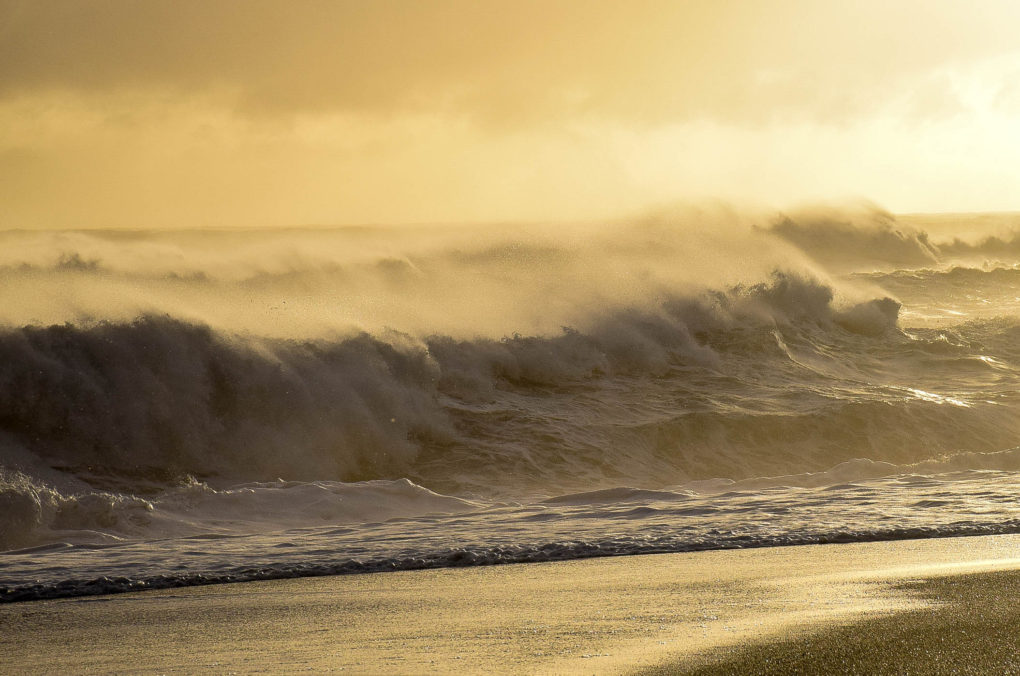 MY 10 MOST POPULAR INSTAGRAM PHOTOS OF 2017
It's a bit of a surprise as to which photos made the list of my top Instagram photos of 2017. 
It's always hard to predict which photos will get the most engagement on Instagram.  The top Instagram photos of 2017 may not necessarily be the best photos I've taken, but there must some quality within each one that resonates with viewers.
It's fitting that, once again this year, most of the top ten photos were taken in my home country of Canada.  This year, Canada celebrated its 150th birthday with a year-long party across the country. 
No blissful beach scenes made the top ten.  Rather, three of the most popular photos feature snowy scenes and one of them, a glacier.  Two others are from Iceland.  Apparently, cold weather scenes are hot!
Here are my ten most popular photos on Instagram this year:
Romance at the Chateau Laurier, Ottawa, Ontario, Canada
I was out for some photography practice at Ottawa's castle hotel, the Fairmont Chateau Laurier, when I caught these couples enjoying the sunset.  Ottawa may be a government town, but the romance is still alive.
Spring Snowstorm, Gatineau, Quebec, Canada
A massive snowstorm at the end of last March had me wondering whether spring was cancelled. 
Snow trees, Rossland, British Columbia, Canada
Heavy snowfall in the Rocky Mountains in British Columbia turns this area into avalanche country.  Dangerously beautiful.
Helicopter tour over the Canadian Rockies
I didn't actually take this photo in 2017, but reposted it on Instagram during the year when it was nominated for an award on the travel photo site, Trover.  The photo, from A Spectacular Helicopter Tour Over the Canadian Rockies, is still one of my favourites.
Epic sunset over Stockholm, Sweden
I spent a few days in Stockholm, Sweden before a Baltic Sea cruise with Windstar Cruises.  One evening, I staked out a spot in hopes of catching a good sunset, and was well rewarded.
Snow day at Lake Louise, Alberta, Canada
At the start of the year, I visited Lake Louise as part of my annual trip to Calgary, my home town, and the Rocky Mountains.  I was disappointed when the visibility was poor due to overcast and snowy skies, and was pleasantly surprised when the photos received such a good response.  That's why I wrote the post, Why You Should Visit Lake Louise in Any Weather.
Wild waves at Vik, Iceland
The wild waves at the black sand beaches in Vik, Iceland are equally dangerous and mesmerizing.  It's one of my 4 not-to-miss views near Vik, Iceland.
Sunset at Vik, Iceland
Another epic sunset, this one at the intriguing Reynisdrangar sea stacks near Vik, Iceland.
Autumn at Omega Park, Quebec, Canada
Fall is a special time of year to visit this unique Canadian wildlife park.  It's a time for beautiful fall colours and when love is in the air for many of the animals in the park.  For more, see 5 Reasons to Visit Omega Park in the Fall.
MosaiCanada, Gatineau, Quebec, Canada
I suspect this photo was the most popular of the year because it's unusual.  This three-storey sculpture is made entirely out of plants and was part of MosaiCanada, an exhibit of 100 sculptures, to celebrate Canada's 150th birthday.
Postscript:  My favourite photo of 2017
My favourite photo of the year fell just shy of making the top ten.  It was taken during my fall visit to Omega Park on a gloriously foggy morning.
Pin it: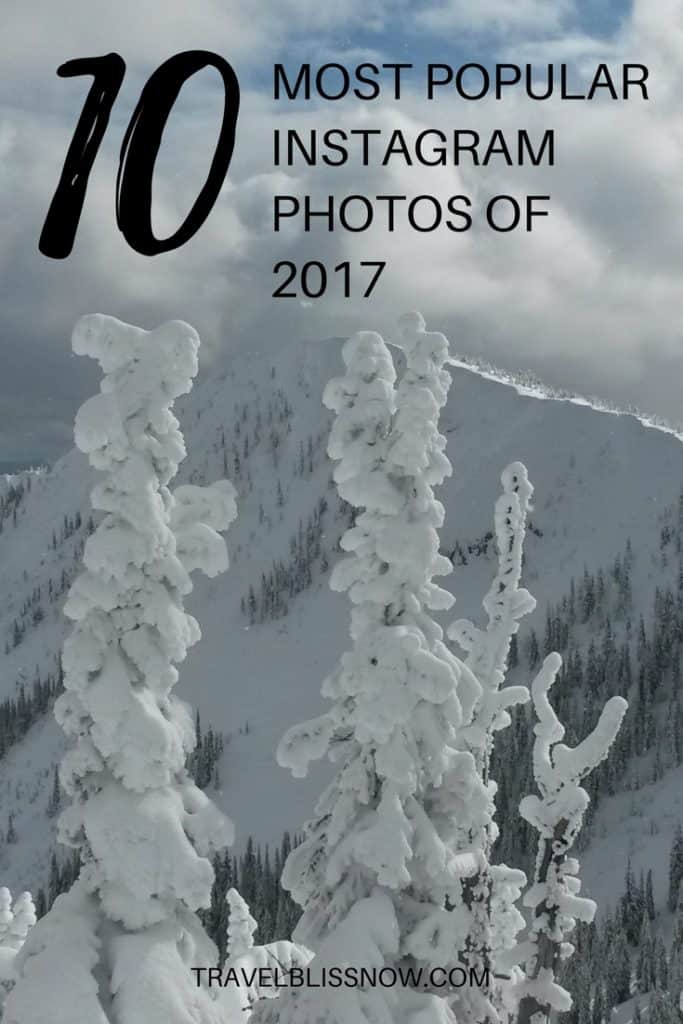 You may also like:
5 Reasons for a Fall Visit to this Wildlife Park in Canada
4 Not-to-miss Views near Vik, Iceland
Why You Should Visit Lake Louise in any Weather
A Spectacular Helicopter Tour over the Canadian Rockies