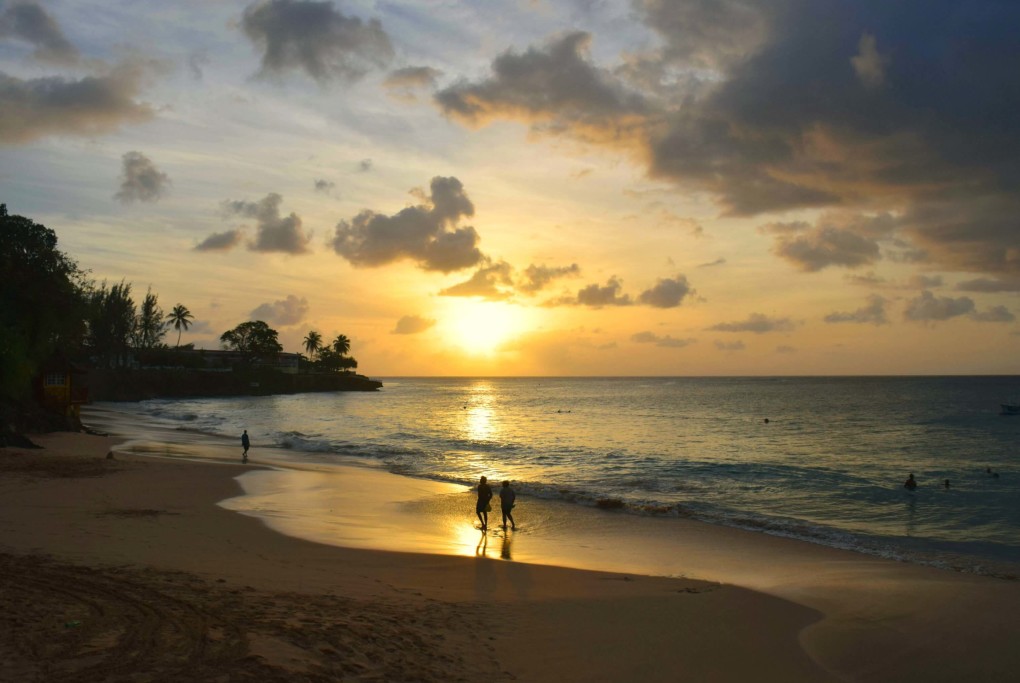 WHY TRINIDAD AND TOBAGO IS ONE OF THE HAPPIEST COUNTRIES IN THE CARIBBEAN
Take a steel pan version of Pharrell's song, "Happy", a group of friends, and maybe a taste of rum, and you've captured the mood in Trinidad & Tobago.  Friendly, happy and relaxed, all of the time.

It's no wonder the 2017 edition of the World Happiness Report reaffirmed the twin island nation's ranking as one of the happiest countries in the Caribbean.  The report ranks 156 countries according to how happy people say they are.

During my recent visit, I asked local people to fill me in on the secrets to their happiness.
Festivals & Holidays
Trinidad & Tobago has a dynamic mix of ethnic and cultural roots stretching back to Africa, India, China, Europe and the Middle East.  This means that there is a diversity of holidays and festivals all year-round – – the biggest of all being Carnival, the largest street party in the Caribbean.
Does a day off make you happy?  The country has 15 public holidays per year, ranking in the top ten for nations with the most holidays.
Music is also a big part of life in Trinidad & Tobago, which scores a trifecta of sorts – – calypso, soca and the steel pan were all developed there.    It's a place where you can whistle a happy tune.
Hot Culinary Scene
The dynamic cultural mix on the twin islands also results in a flourishing foodie scene.   From Creole to curry to Chinese, among others, Trinbagonians enjoy eating, cooking and sharing a wide range of dishes.  Hot sauce, chutneys and street food are a big part of the culture.  The most popular item on that menu is probably "doubles", a fried flat bread sandwich filled with curried chick peas.  People often have it for breakfast, but it's just as good any time of the day.  There are even a couple of stands at the airport, so visitors can get in on the act right away.

And if you're looking to sip some good cheer, Trinidad & Tobago is home to some of the best rum made anywhere.
Relaxed Attitude
Enter the stress-free comfort zone.  Whether it's chilling in the market or in nature, the Trinbagonians I met were a friendly and relaxed bunch (although I did sense a certain rivalry as to how the islands of Trinidad and Tobago compared to each other in this regard). 
Either way, this is a a country where one of the main pastimes is 'liming', which involves hanging out with friends or family and going with the flow.  It is, at its core, a social and easygoing atmosphere.
Sense of Community
All of these things, people told me, add up to a strong sense of community.  People from all walks of life join in the festival celebrations, especially Carnival.  There is plenty of sharing, of stories, food and drink, as well as a shared sense of being.
That's the stuff of happy, they said.
Then there's the icing on the cake…
Breathtaking Natural Beauty
Great Places to Play
You may also like:
Lessons in Liming on the Coconut Road, Trinidad
6 Reasons to Visit This Unique Beach in Trinidad
8 Idyllic Beach Photos That Will Inspire You To Visit Tobago
Memories of Maracas Bay, Trinidad