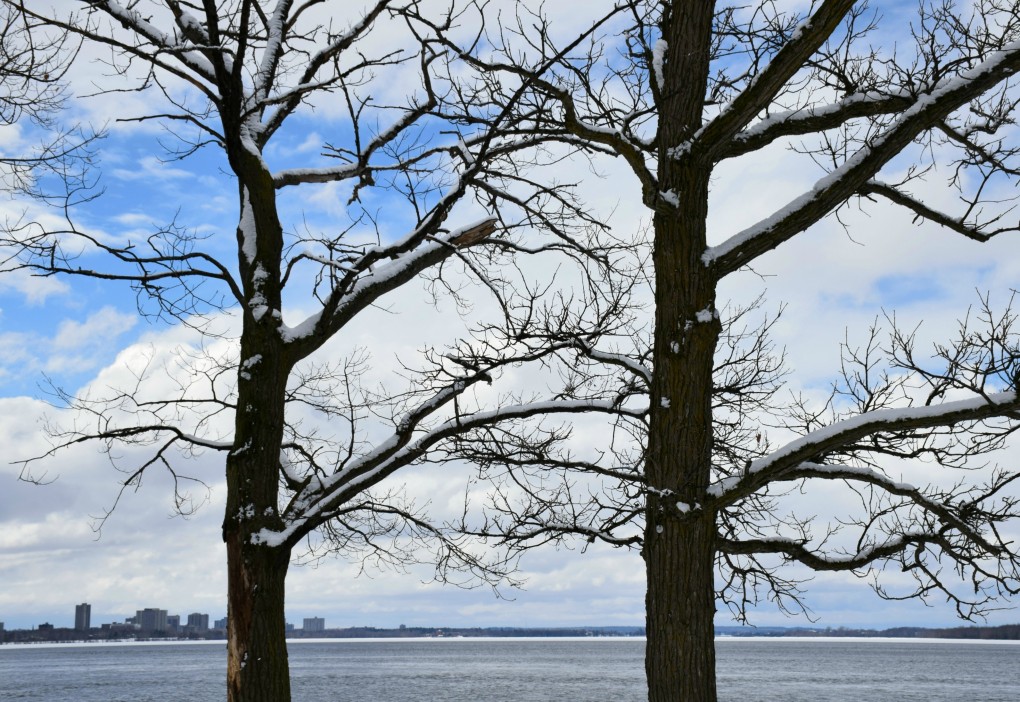 PHOTO OF THE WEEK: TWO SOLITUDES
This is the view from Bate Island, which sits halfway across the bridge over the Ottawa River, connecting Ontario and Quebec.
It made me think of the 1945 novel, "Two Solitudes", a term which has become emblematic of the historic differences between Anglophone and Francophone Canadians. 
I like the way the two trees stand side-by-side against the clouds and blue sky on one island.