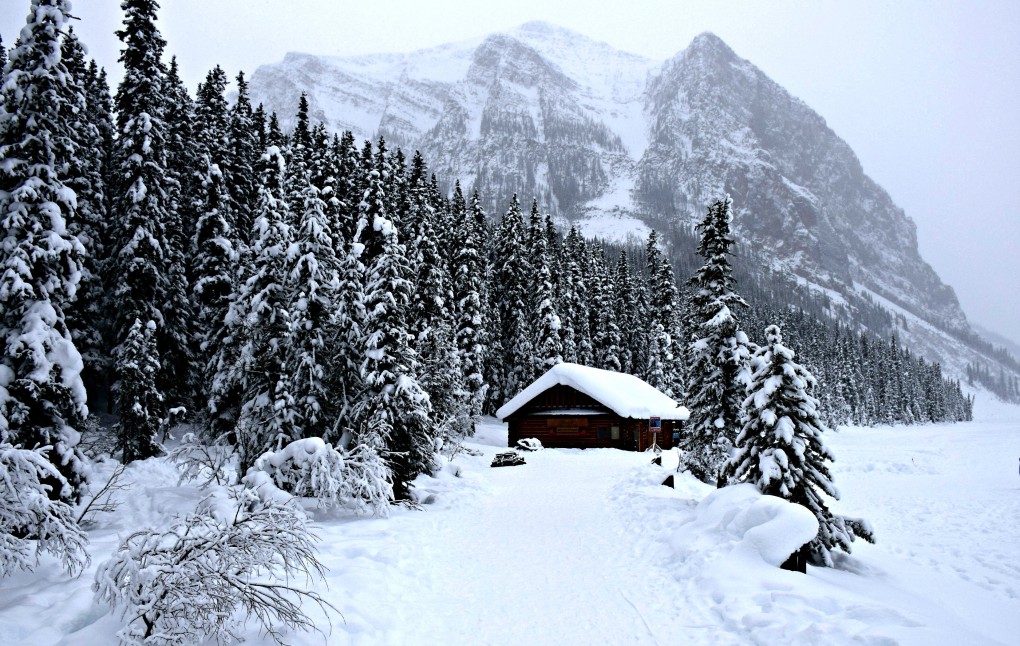 WHY YOU SHOULD VISIT LAKE LOUISE IN ANY WEATHER
Let it snow!
Over the Christmas holidays, I set aside one day out of my frantic eating schedule in Calgary to go to Banff and Lake Louise. It had been years since I'd been to Lake Louise.  But when the day arrived, I was so disappointed.  Alberta sunshine had given way to blowing snow and ice fog.  The sky was as white as the snow, and it was hard to see any mountains.
It was the only day I had, and I had booked a drive from Calgary with airport shuttle tours.  So I went anyway.  It turned out to be a good choice.
I was happy with the tour company.  The van was comfortable, the driver was friendly and shared fun facts along the way.  Did you know there are more cows (5 million) in Alberta than people (4 million)?  I digress.  Most importantly, the driving was well done on a day when the road conditions were less than ideal.  Soon, we arrived in Lake Louise – – gorgeous in any weather.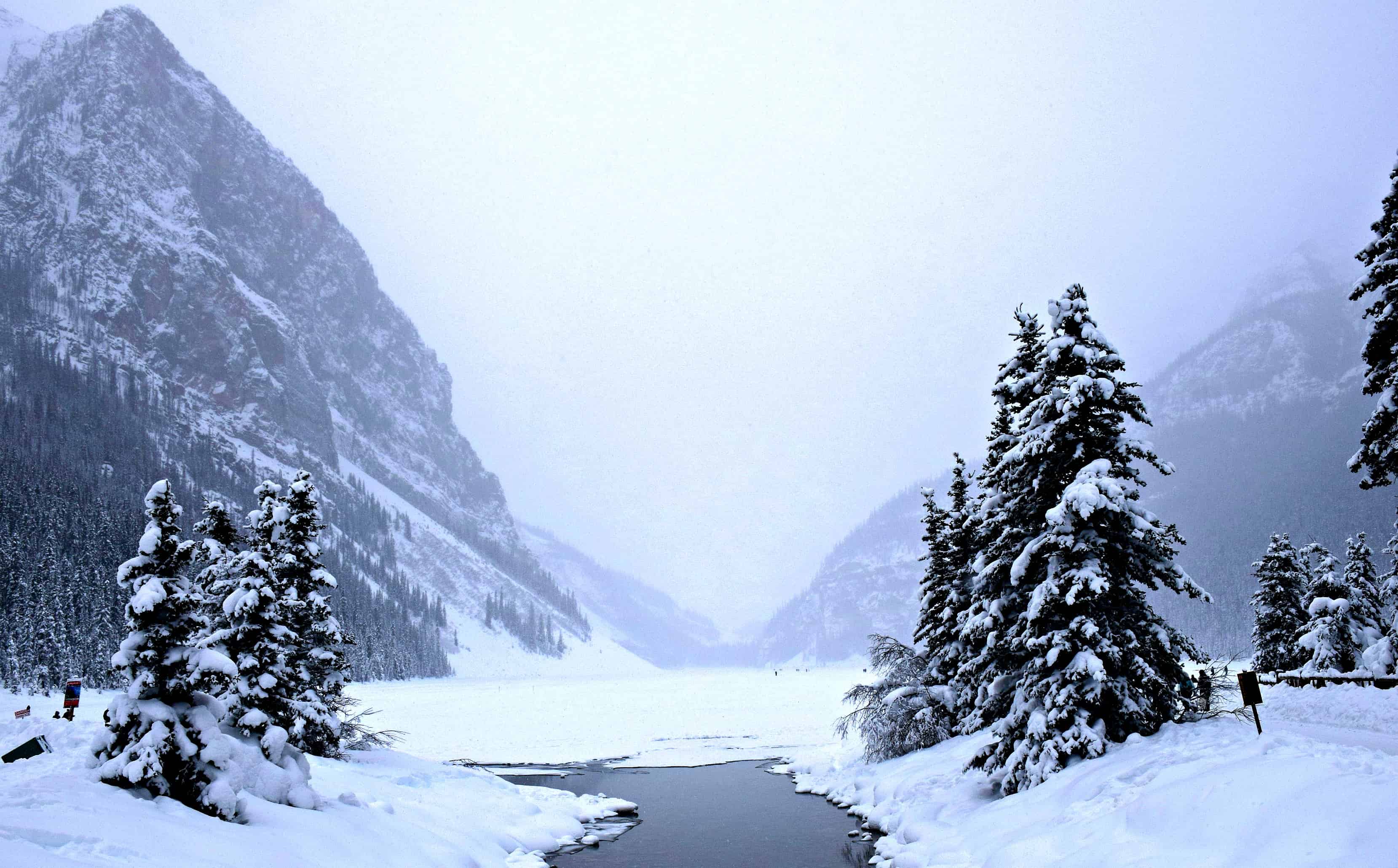 Although the view of the glacier was somewhat obscured, the classic Lake Louise vista was still pretty, and the blanket of snow was picture postcard.  Lake Louise is located in Banff National Park and, in the summer, is one of the most photographed locations in Canada.  That's because of the lake's emerald colour, and it was indeed named Emerald Lake at one time.  In 1884, the name was changed to Lake Louise to honour Princess Louise Caroline Alberta, the fourth daughter of Queen Victoria.     
The village at Lake Louise is Canada's highest community at an elevation of 1540 metres (over 5000 feet).  As a result, the ski season runs from November to May and the competitive downhill circuit always starts there.  The Lake, itself, doesn't thaw until June.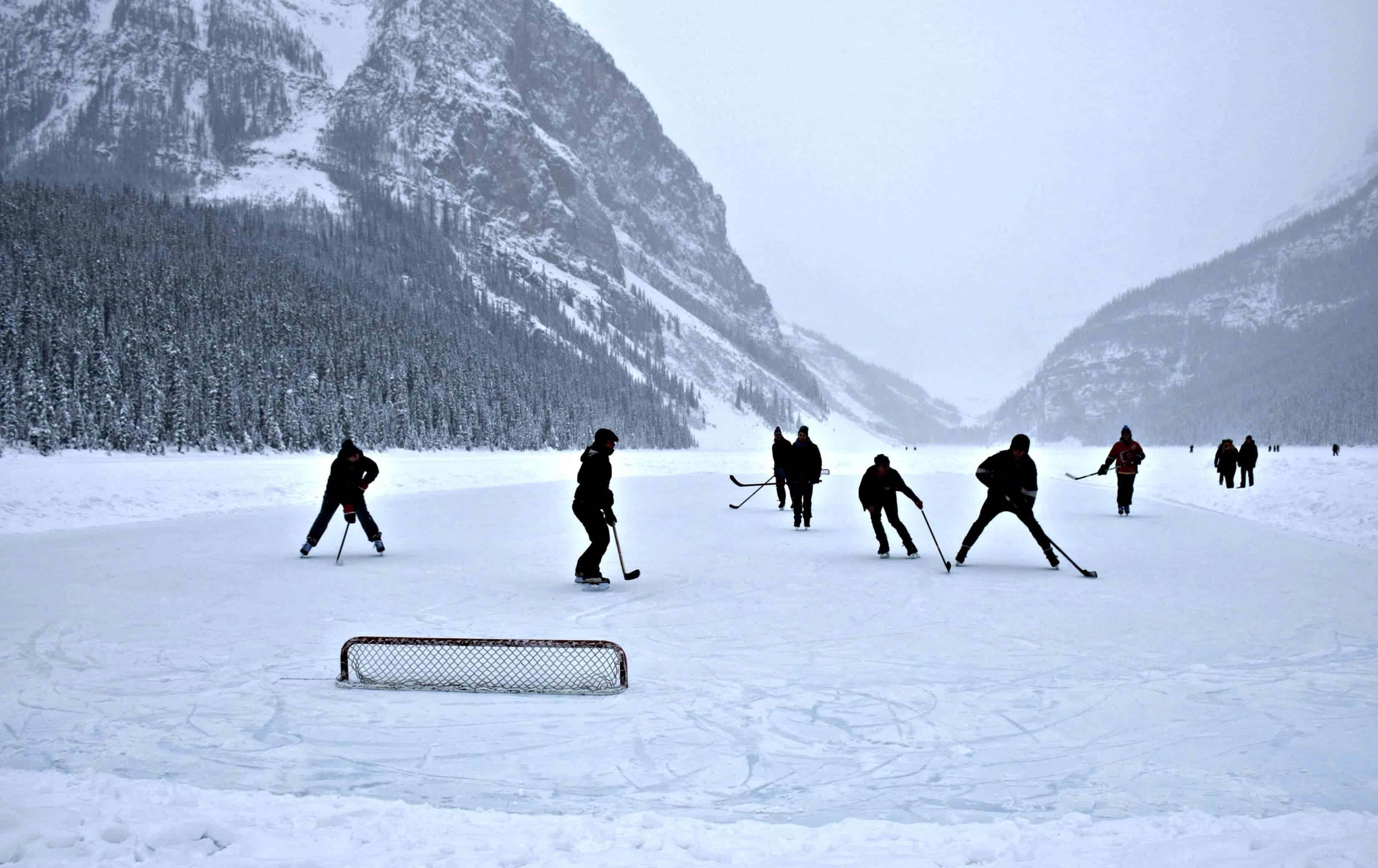 In addition to skiing, there are plenty of winter activities, including skating, snowshoeing, sleigh rides and dog sledding.  And you can always join in on a hockey game on the lake.  It doesn't get more Canadian than that, eh?!
The Chateau Lake Louise was originally a one-story log cabin, built by the Canadian Pacific Railway in 1890.  Today, it's a 550-room luxury hotel, where Hollywood stars and royalty stay.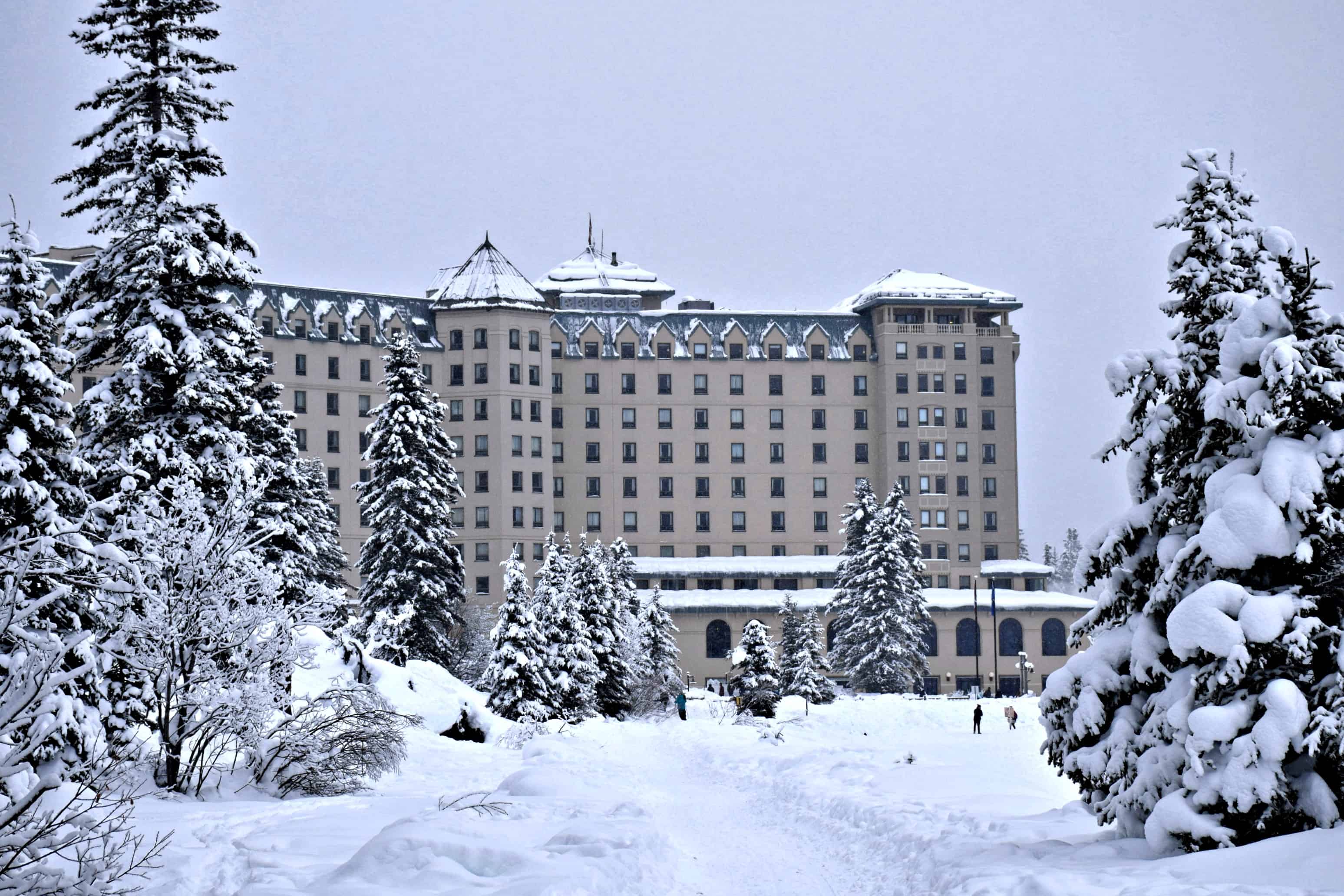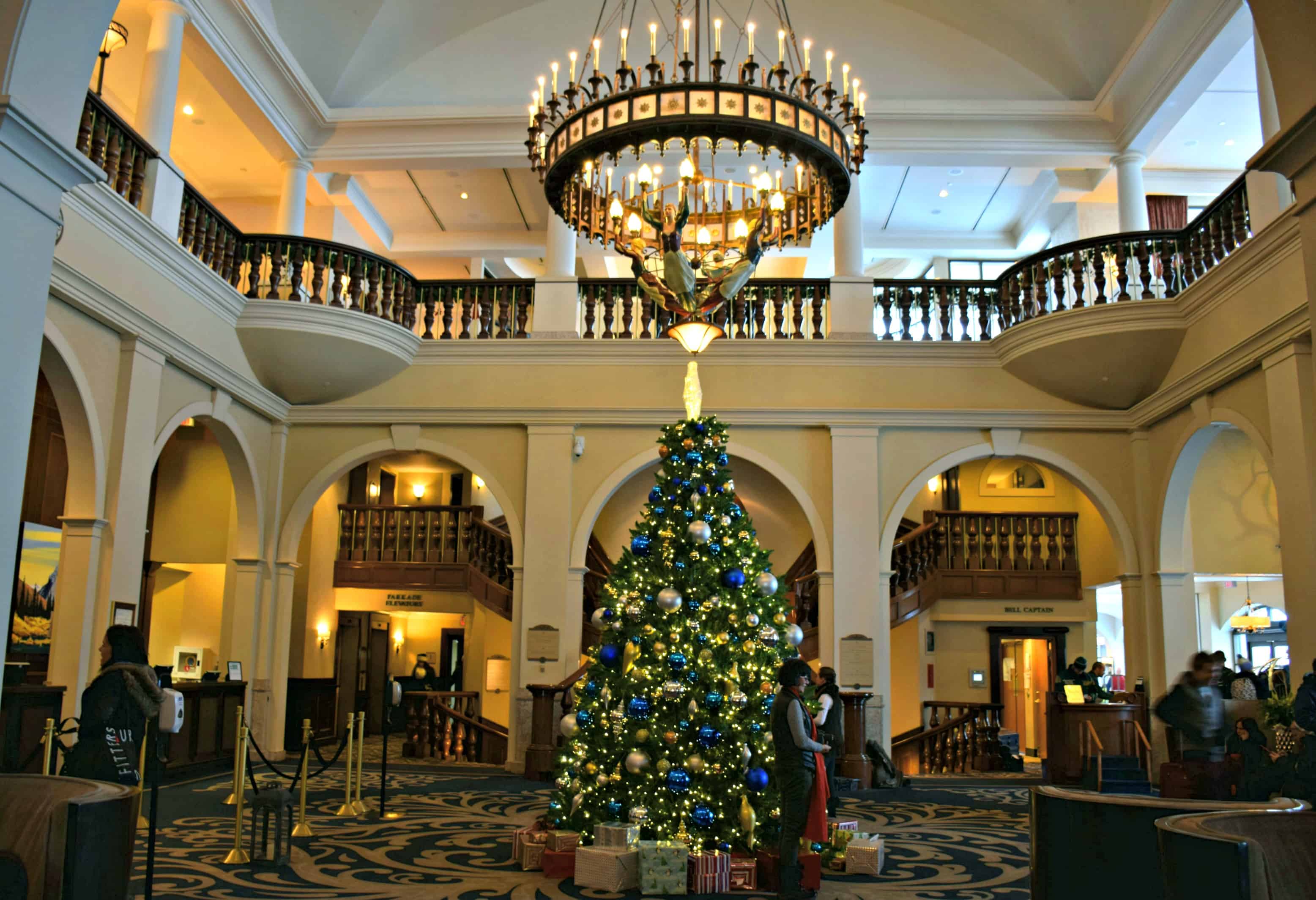 When the weather is not cooperating, there's a spa, and some fabulous spots to sip a hot beverage (or otherwise) and take in the winter wonderland from the warmth of the hotel.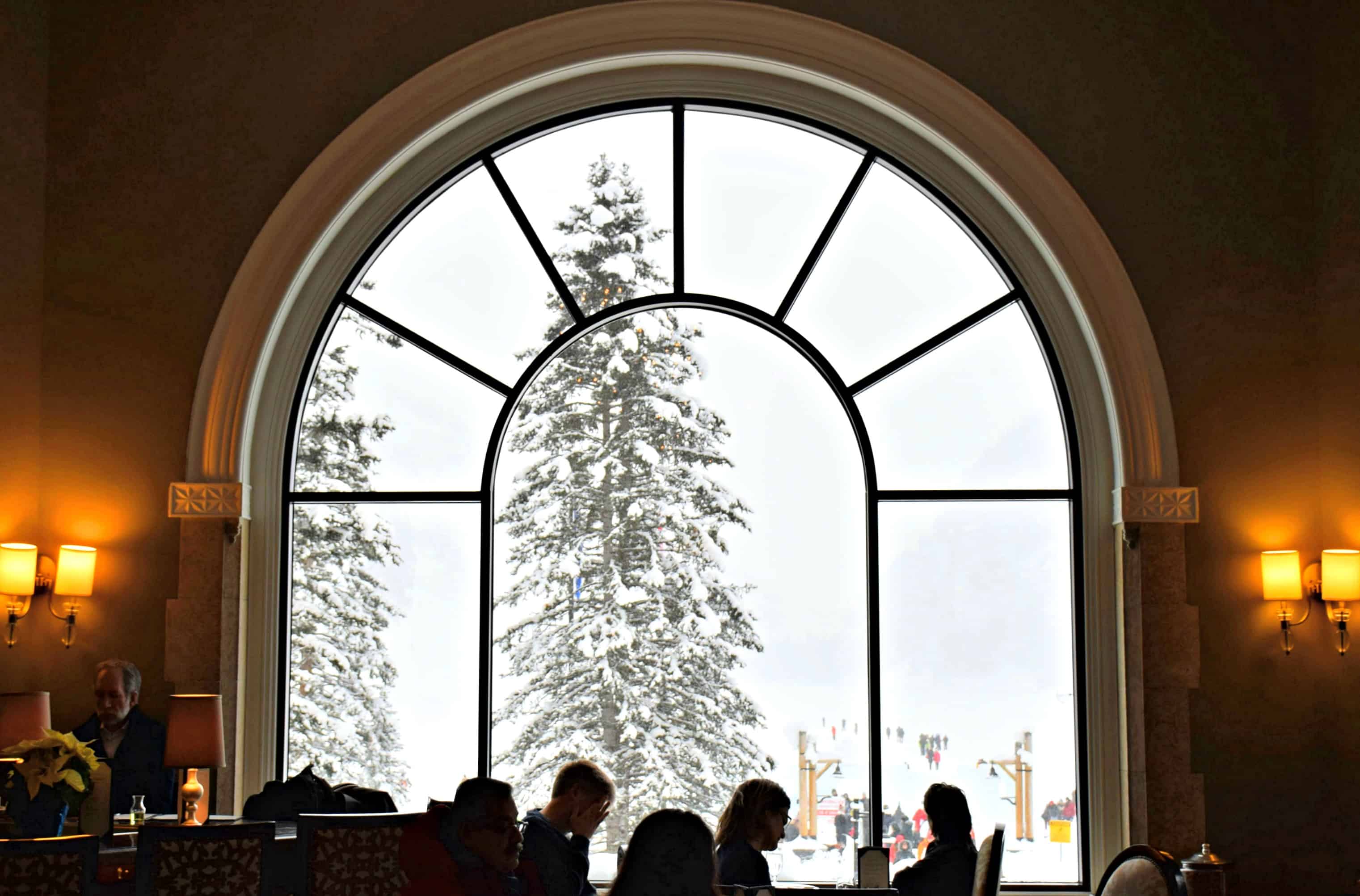 And a beautiful winter wonderland it is.  The snow covered trees were the stuff of greeting cards.  I'm pretty sure that elves must live here.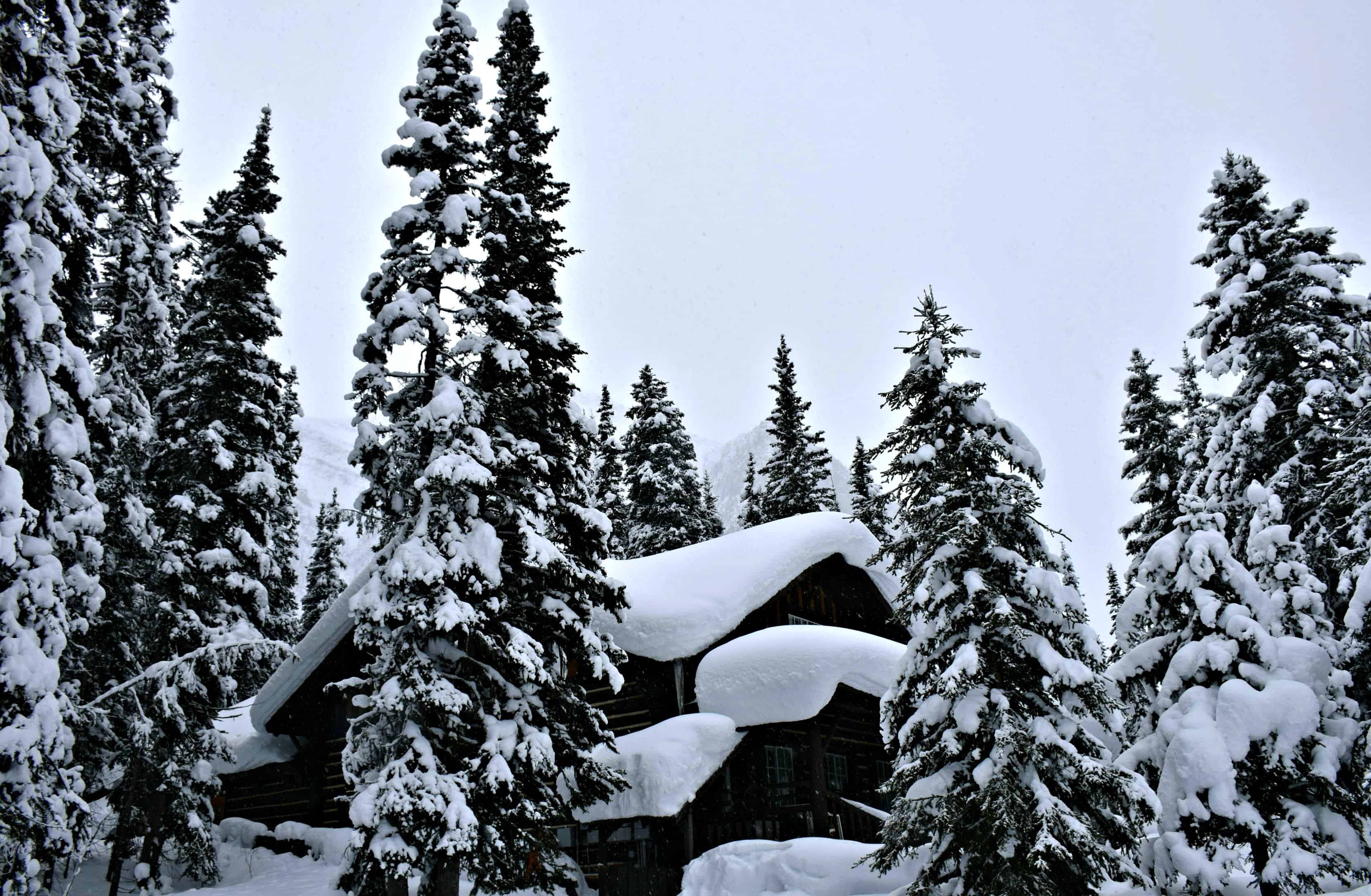 In the end, I was exhilarated by the crisp air and the sheer mountain beauty at Lake Louise.  Note to self:  Don't fret about the weather.  Just go.  And play in the snow.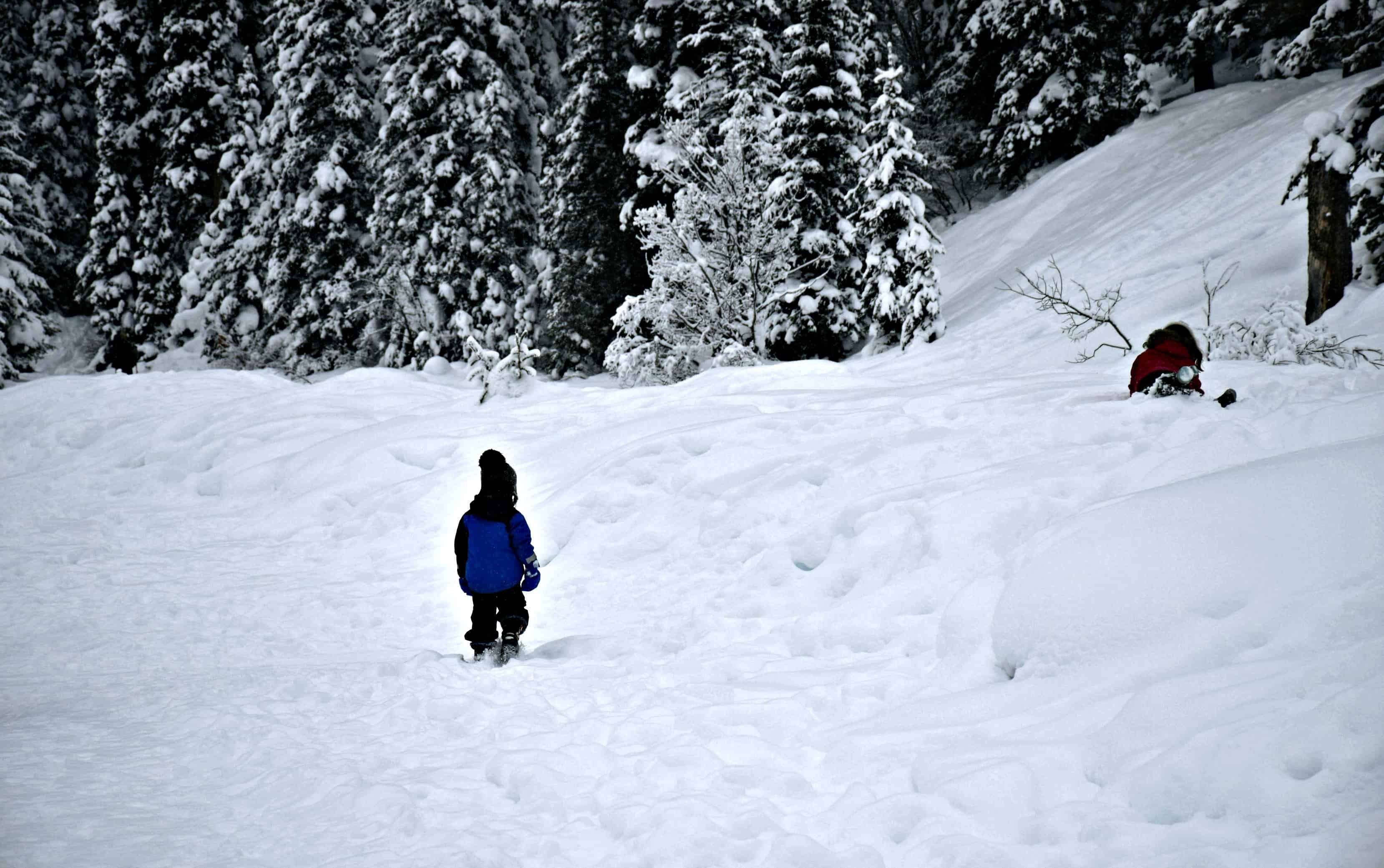 If you're interested in travel to Canada's Rocky Mountains, you may also want to take a look at:
Dog Sledding in Canada: An Adventure of a Lifetime
A Spectacular Helicopter Tour over the Canadian Rockies