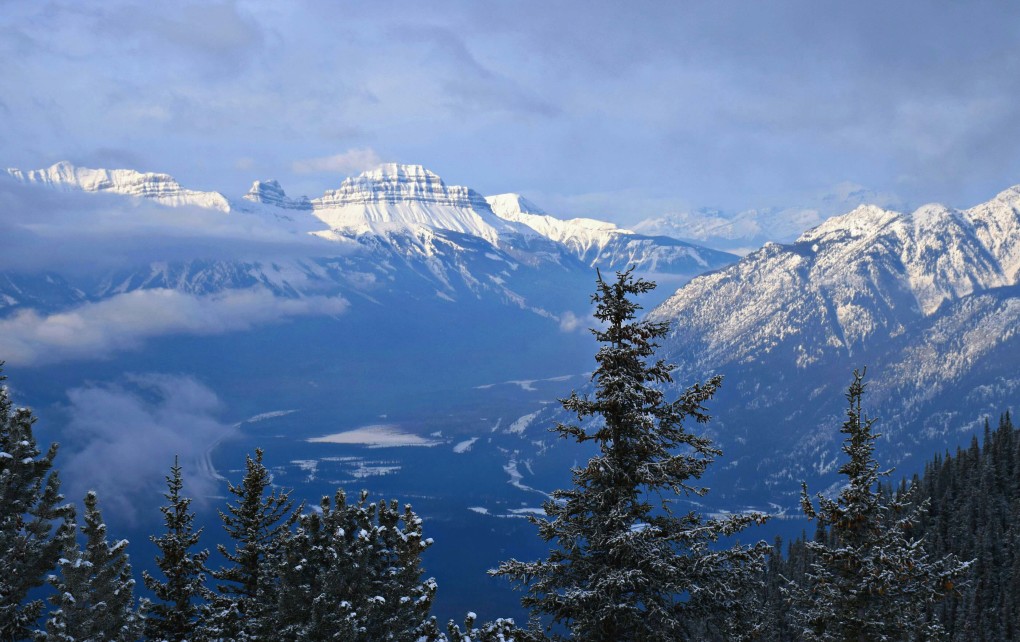 10 WINTER ADVENTURES IN THE ROCKIES FOR NON-SKIERS
There's no doubt that the Rocky Mountains are a mecca for skiers in the winter time.  With a multitude of world class ski resorts, how can it miss?
But skiing is far from the only thing to do.  If, like me, skiing is not your thing,  it doesn't mean you should miss out on a winter adventure.  And I don't just mean crashing the après ski party like you own it (although you should). 
You deserve your own share of exhilarating activity, gorgeous mountain vistas, crunchy snow and fresh, crisp air.
Here's a sampling of "non-skiing" winter adventures in the Rockies in Alberta, Canada.
Walk in a Winter Wonderland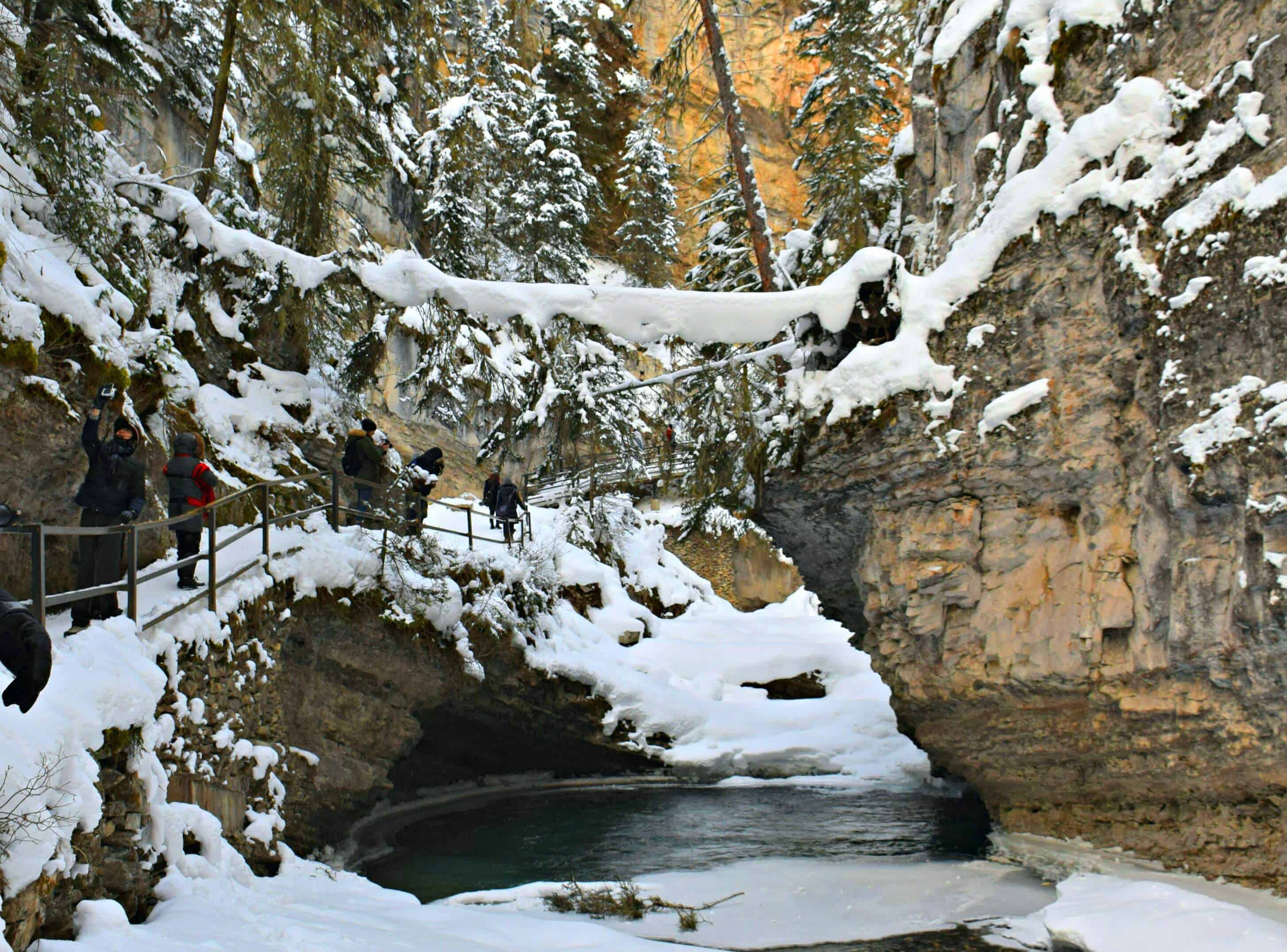 Johnston Canyon, near Banff, Alberta, is transformed into an icy wonderland in the winter.  A stunning 2.2 kilometre ice walk over a series of steel catwalks and trails provides incredible views of the canyon and two beautiful frozen waterfalls.  The trail isn't difficult, but ice cleats provide some much need traction.  If you go with a tour, these will be provided for you.  It truly is like walking into a Currier and Ives greeting card.
Tobogganing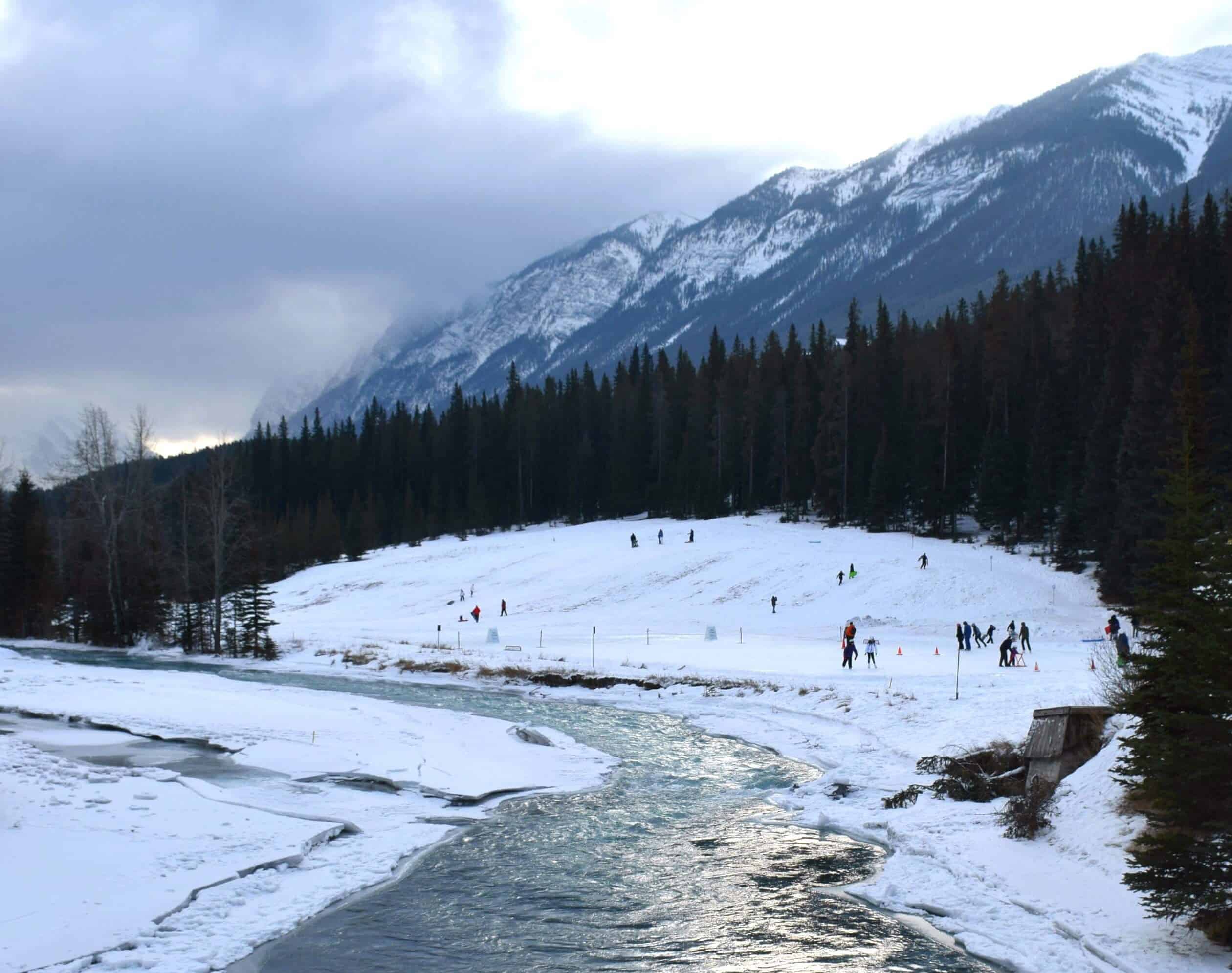 Where else can you go tobogganing with mountain views like this?  This is the sledding hill behind the famous Banff Springs Hotel, Canada's castle in the Rockies.  It's just one of the great places to toboggan in and around Banff National Park.
Tubing
When I was a teenager, we used to go sliding on giant inner tubes at Mount Norquay, near Banff.    Tubes are  more difficult to steer and stop than toboggans, which resulted in some chaos and tons of fun.  Now, it's an organized activity, with designated sliding lanes (to keep you away from the trees) and the added bonus of a towing system to take you and your tube back up to the top.
Don't miss the fun and check out the tubing hills at Banff and Lake Louise.
Go To The Dogs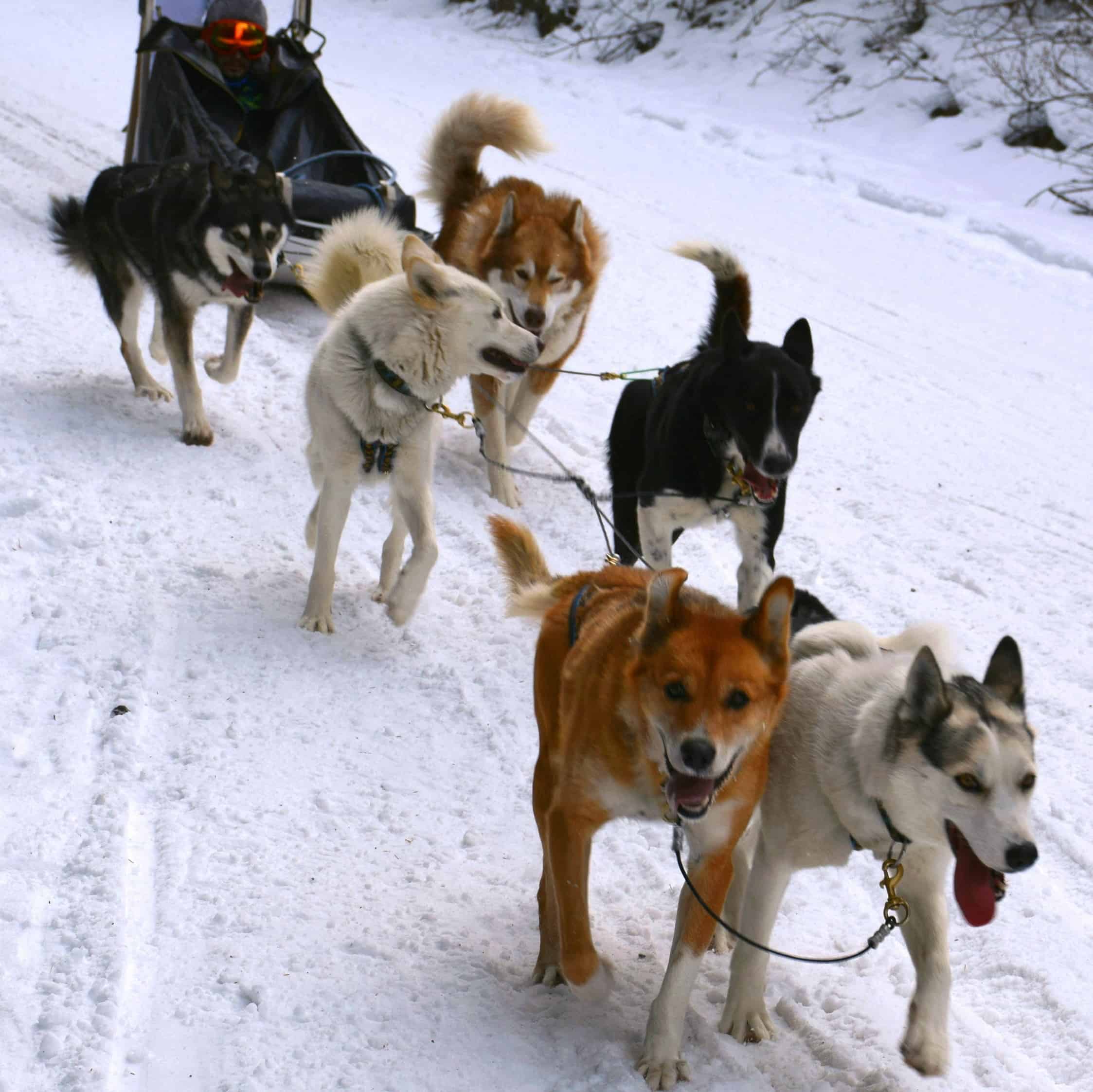 Dog sledding in the pristine Spray Lakes Region, near Canmore, is an incredible adventure of a lifetime.  With  Snowy Owl Sled Dog Tours, you can even have the opportunity to drive your own sled, if you like. 
It's a beautiful way to experience winter, with the fresh air, and the sounds of the dogs barking excitedly and the sled runners gliding through the snow. 
Dashing Through the Snow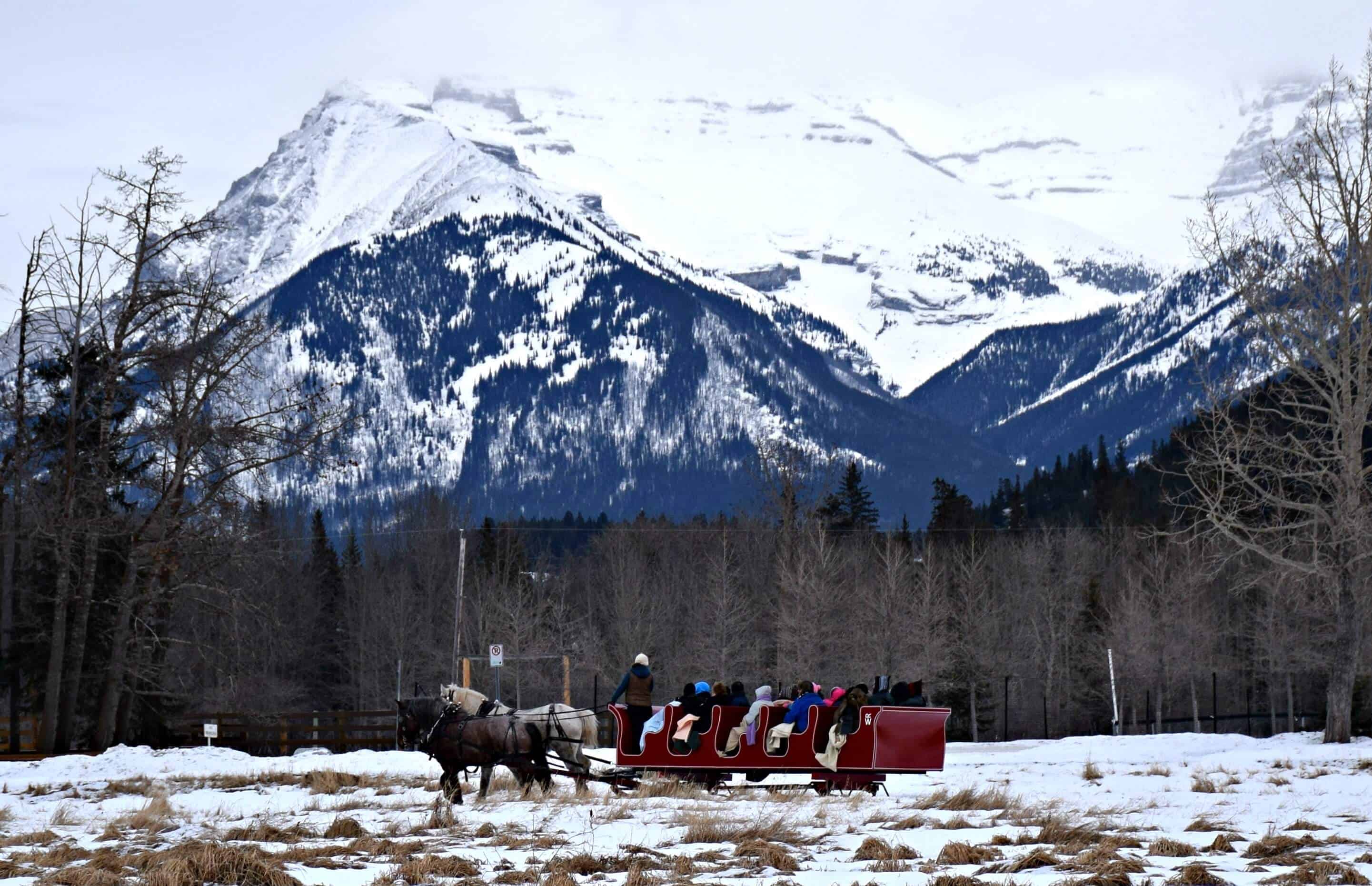 Or perhaps you would prefer a two-horse open sleigh?  Snuggle up under a warm blanket, enjoy the mountain scenery and the hot chocolate after your ride.  Here's a list of sleigh rides in Banff and Lake Louise.
Take In The View On High
You can get amazing views, with minimal exertion, by riding a gondola to the top of a mountain.  This is a glimpse of the ride on the Banff Gondola to the top of Sulphur Mountain.  While the Banff Gondola is closed for renovations until the summer of 2016, you can still hop on the gondola at Lake Louise this winter.
Take In An Even Higher View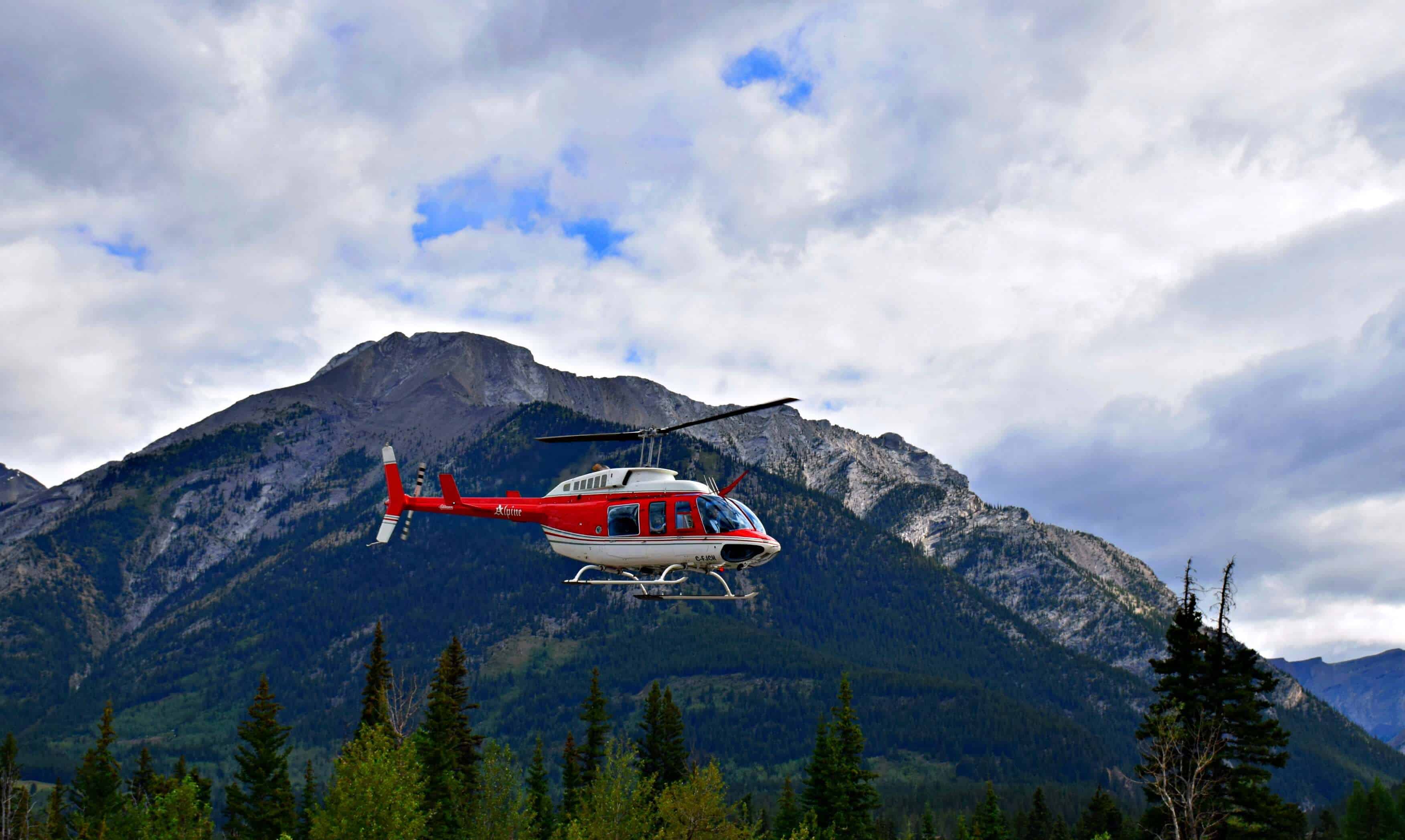 One of the most unforgettable experiences I have had is a helicopter tour over the Rocky Mountains.  I had never seen the mountains like this.  It left me speechless.   I took the tour in the summer with Alpine Helicopters in Canmore, but they operate in the winter too. 
For spectacular winter shots of a helicopter tour over Alberta's Rockies, see Planet D on a winter helicopter and snowshoeing tour.
Skate Like an Olympian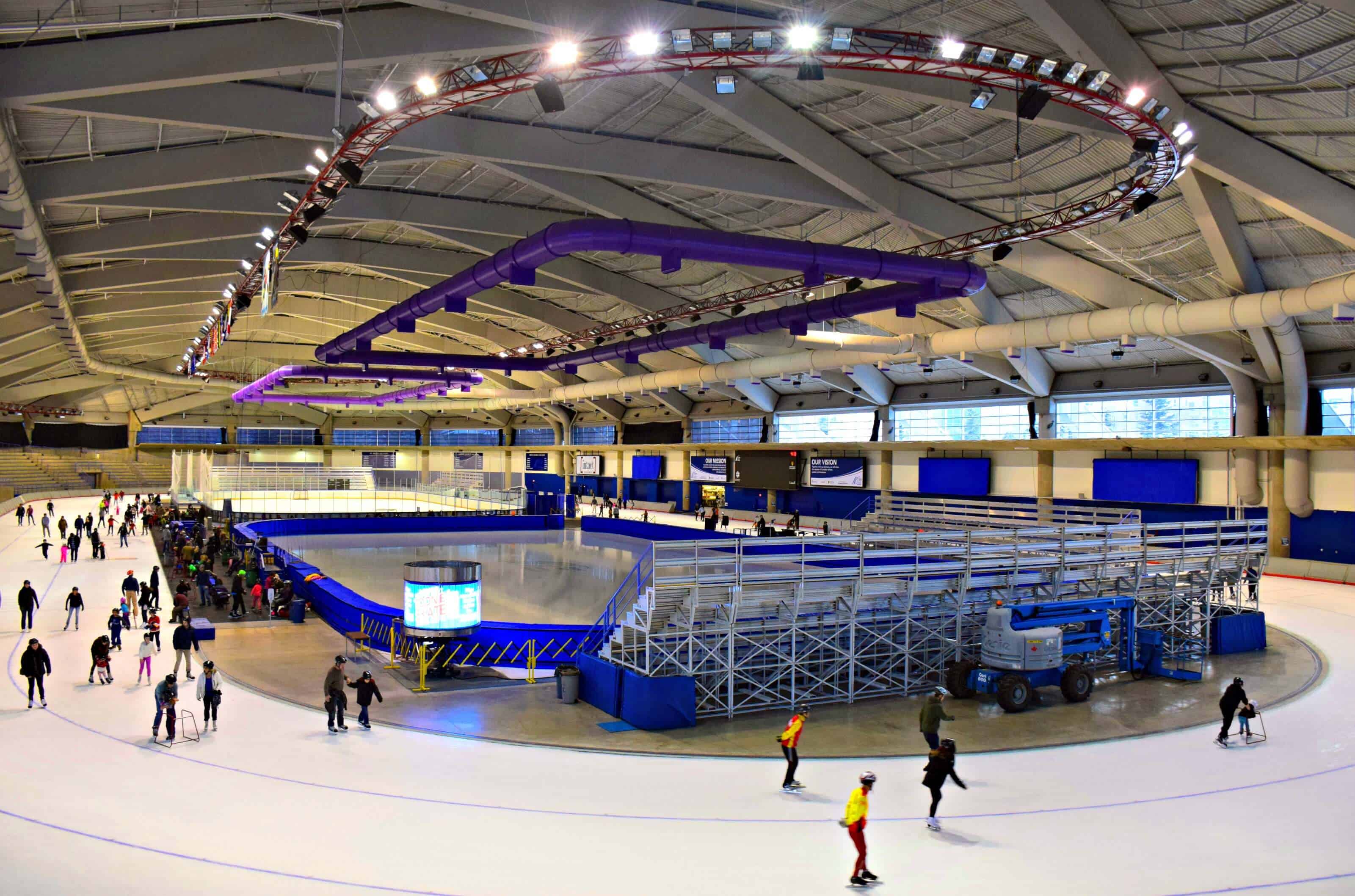 At the Olympic Oval in Calgary, you can skate on the fastest ice in the world.  Constructed for the 1988 Calgary Olympics, the oval is open for public skating when it's not being used for long track speed skating training and competitions.  The one-inch thick ice is made with demineralized water, which reduces the amount of dirt and mineral build-up so there's nothing to slow you down!
Play Pond Hockey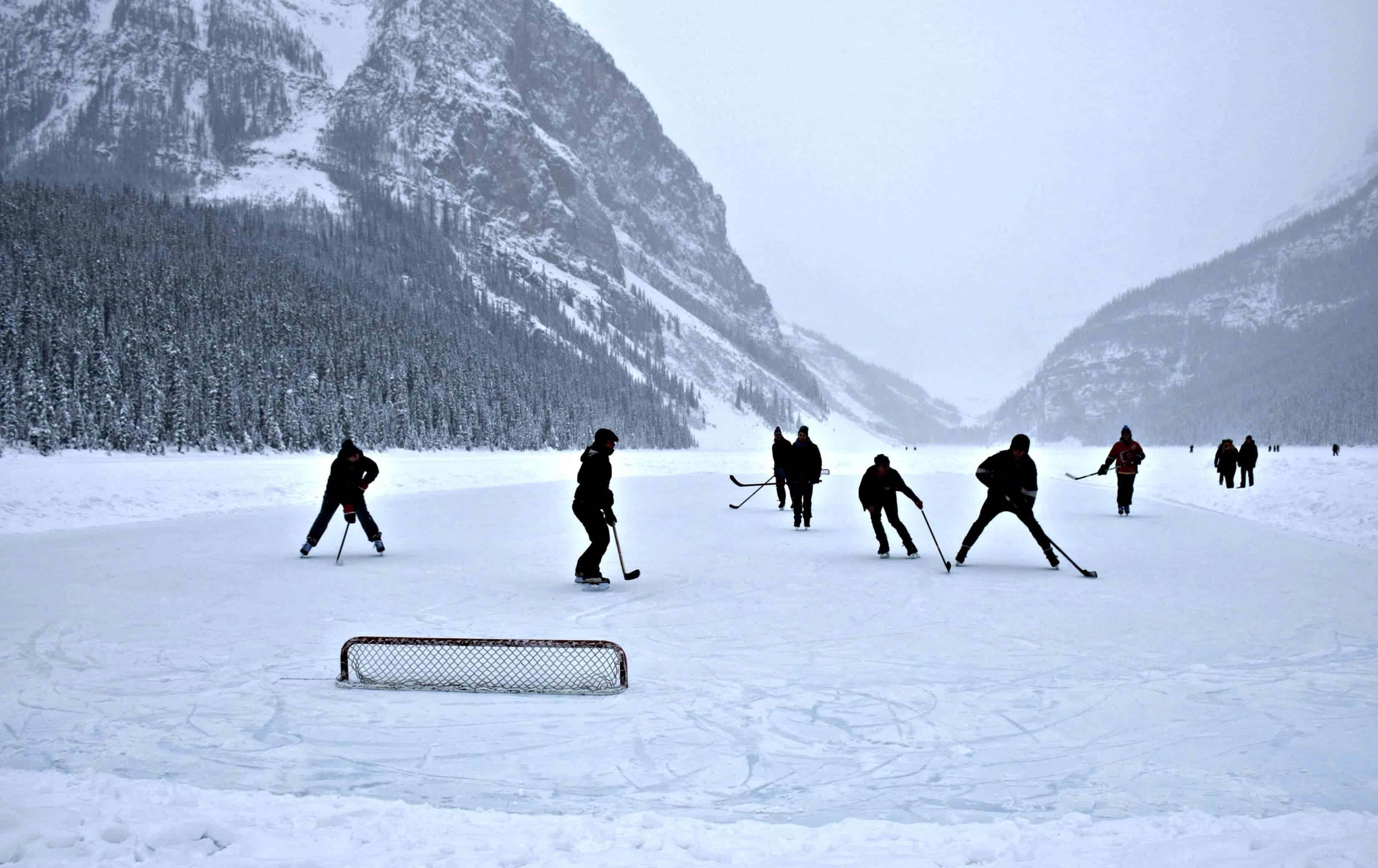 For a classic Canadian experience, you have to skate outdoors on a frozen lake, and there's no better place than Lake Louise.
Why not join in on a game of pick-up hockey?  All the gear can be rented on site.  But remember, unlike the NHL, there's no fighting in pond hockey!
Soak It All In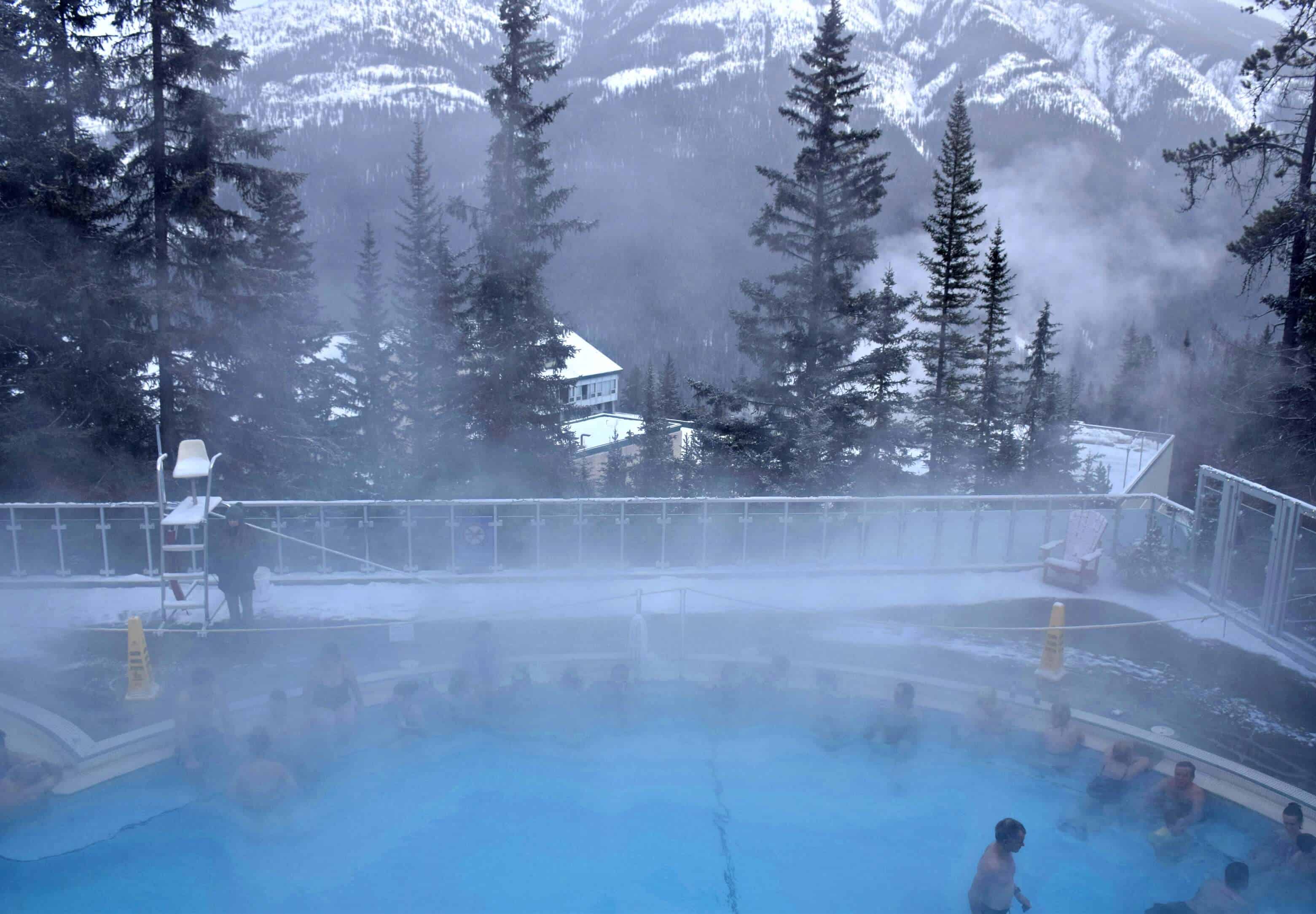 If you've tried the other activities on this list, you're going to be ready for some relaxation.  At the Banff Upper Hot Springs, travelers have been coming to "take the waters" for more than a century.  The minerals and the water temperature (close to 40 ºC or 104 ºF) are guaranteed to soothe aching muscles and get you back in shape for more winter adventure.
You may also like:
Dog Sledding in Canada: An Adventure of a Lifetime
Why You Should Visit Lake Louise in any Weather