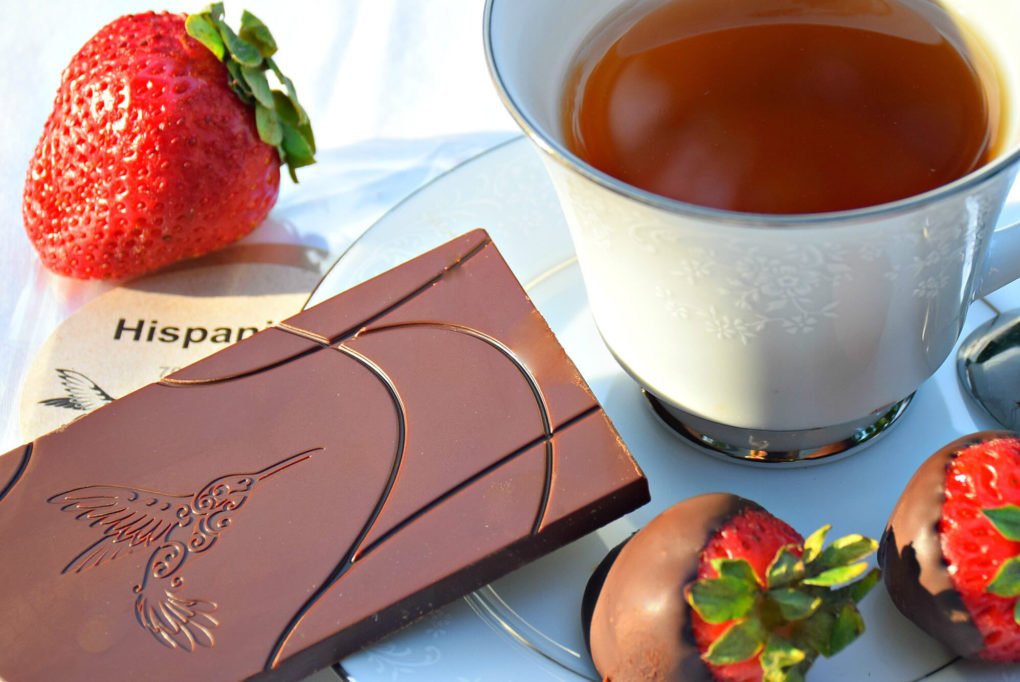 MAKING THE WORLD'S BEST CHOCOLATE BAR
My name is Cindy and I am a chocoholic. 
Generally speaking, I think that a day without chocolate is somehow incomplete. 
So, you can image my excitement when I learned that a chocolatier in a nearby town has won the Academy of Chocolate's coveted "Golden Bean" award for best chocolate bar for 2016.  The Hispaniola bar made by Hummingbird Chocolate of Almonte, Ontario in Canada beat out 580 entries, including such superstar chocolate companies as Akesson's of England, Amedei Of Italy and Michel Cluizel of France. 
I had to try it.
This isn't your ordinary chocolate bar.  It's made directly from the beans, as opposed to industrially-produced blocks of chocolate, in a workshop in Almonte, about a 45-minute drive from the nation's capital, Ottawa.  It's owned by Erica and Drew Gilmour.  The two met when they were both international aid workers in Afghanistan, and are now pursuing a passion for chocolate.
Drew shows people around the workshop on Saturday morning tours.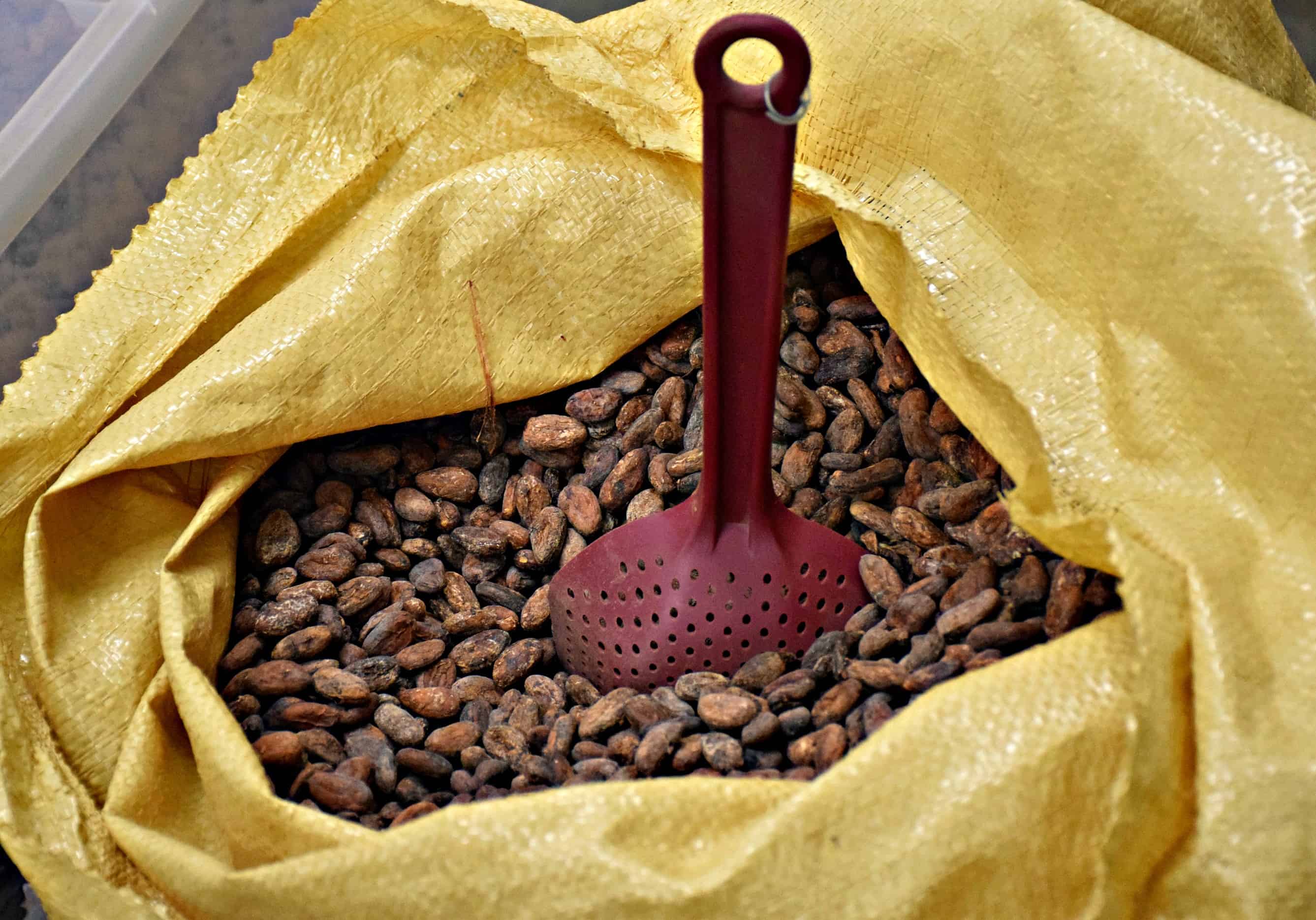 It all starts with the beans.  Drew says the cacao beans are the heart of it – – great beans make great chocolate.  The beans for the award-winning chocolate bar are sourced, on a Fair Trade basis, from a farming co-op in the Dominican Republic.  The bar, Hispaniola, gets its name from the Caribbean island that includes Haiti and the Dominican Republic.   Those were the first beans the Gilmours ever used to make chocolate.
They're pretty picky about the beans, which are sorted by hand under a bright light to ensure only quality beans make it into the chocolate.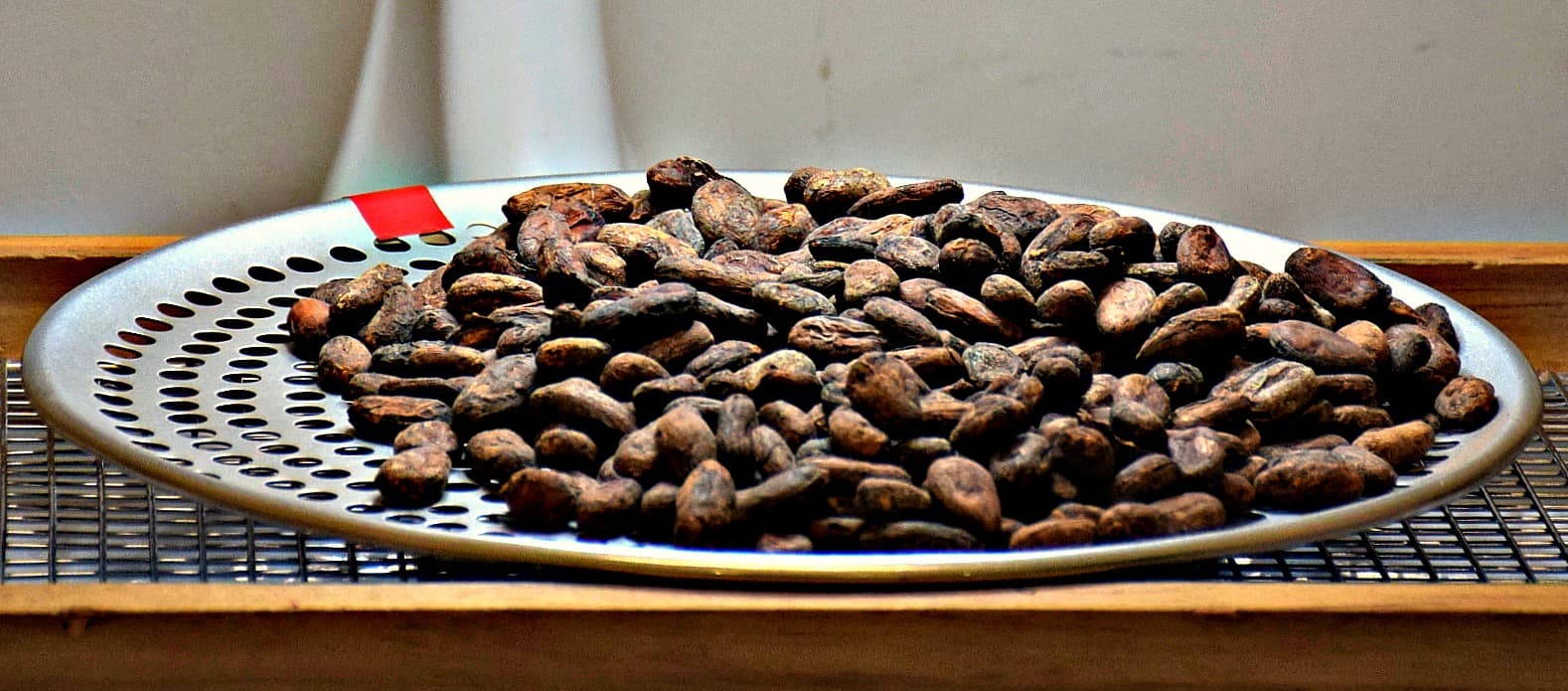 Next, the beans are roasted in a contraption Drew made out of a grocery store-style rotisserie chicken oven.  They're roasted just long enough to get rid of the bitterness.
Then the beans are cracked, sorted again, and the chocolate nibs are separated from the the husk.  The nibs go into this machine to be ground into a chocolate paste.  It looks fantastic already and smells heavenly!
After that, the sugar is added slowly in a similar machine, which runs for about three days.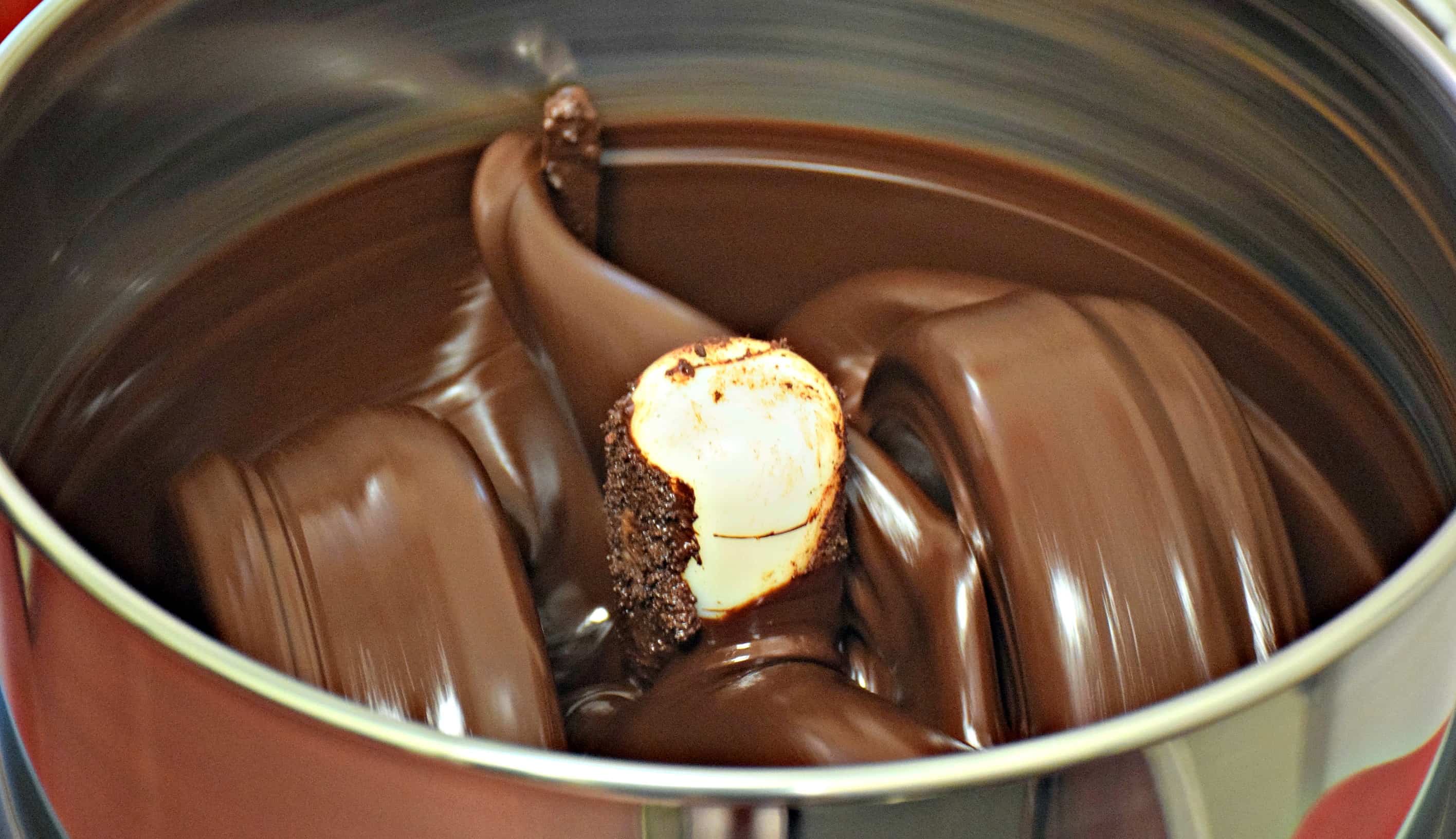 It takes some time to make good chocolate.  All of the chocolate is aged by letting it rest for 30 days or so to allow the flavours to develop, just like a fine wine.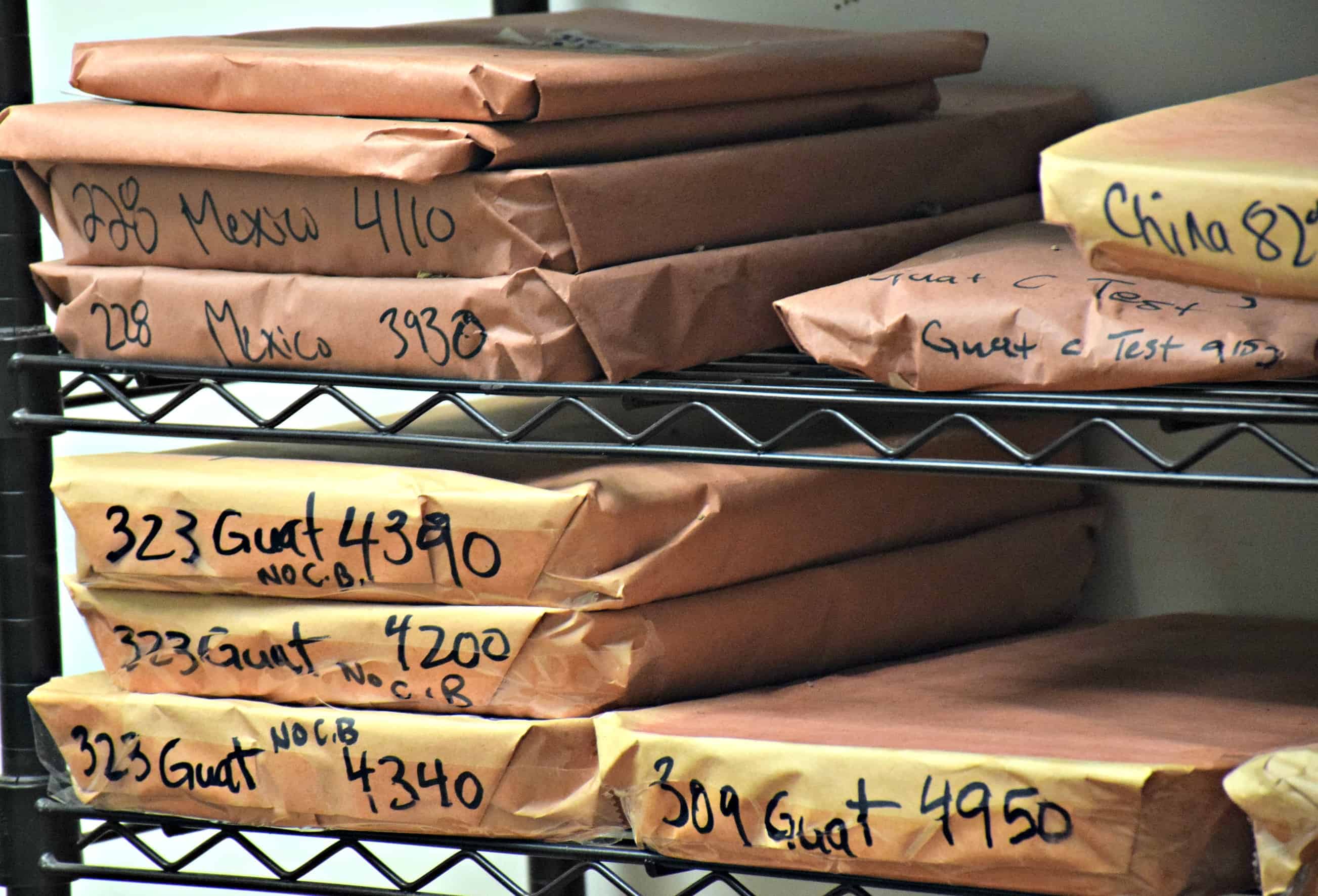 Finally, the chocolate goes into a temper machine that puts the sheen on and takes the edge out, before it's poured into moulds and wrapped.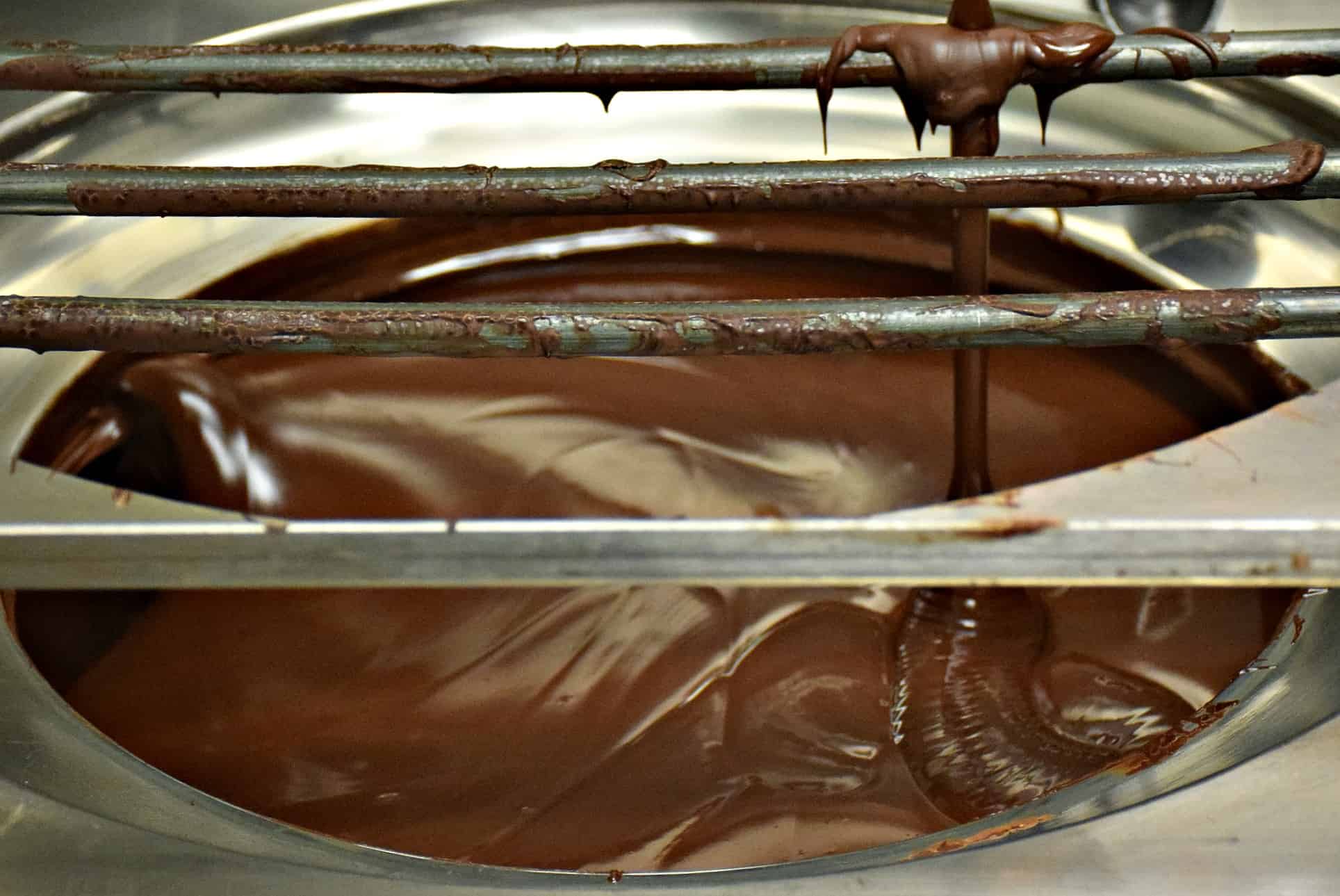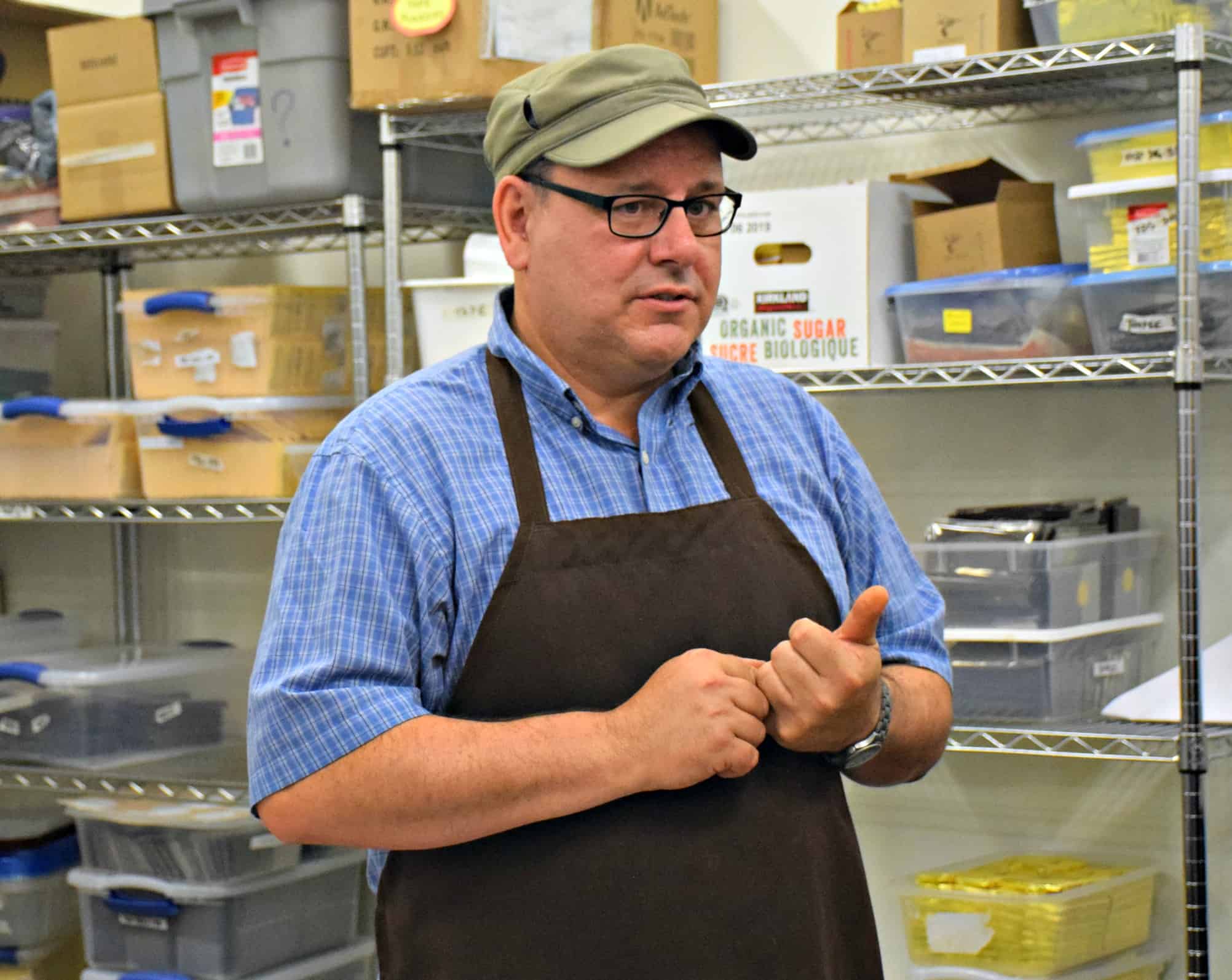 Drew explained that the bean-to-bar chocolate business is comparable to the microbrewery industry.  When the Gilmours started out, there were only a handful of craft chocolate makers in  Canada.  Now, the idea is starting to catch on.
The most exciting part comes at the end of the tour.  After inhaling the delightfully chocolatey aromas during the tour, it's finally time to taste!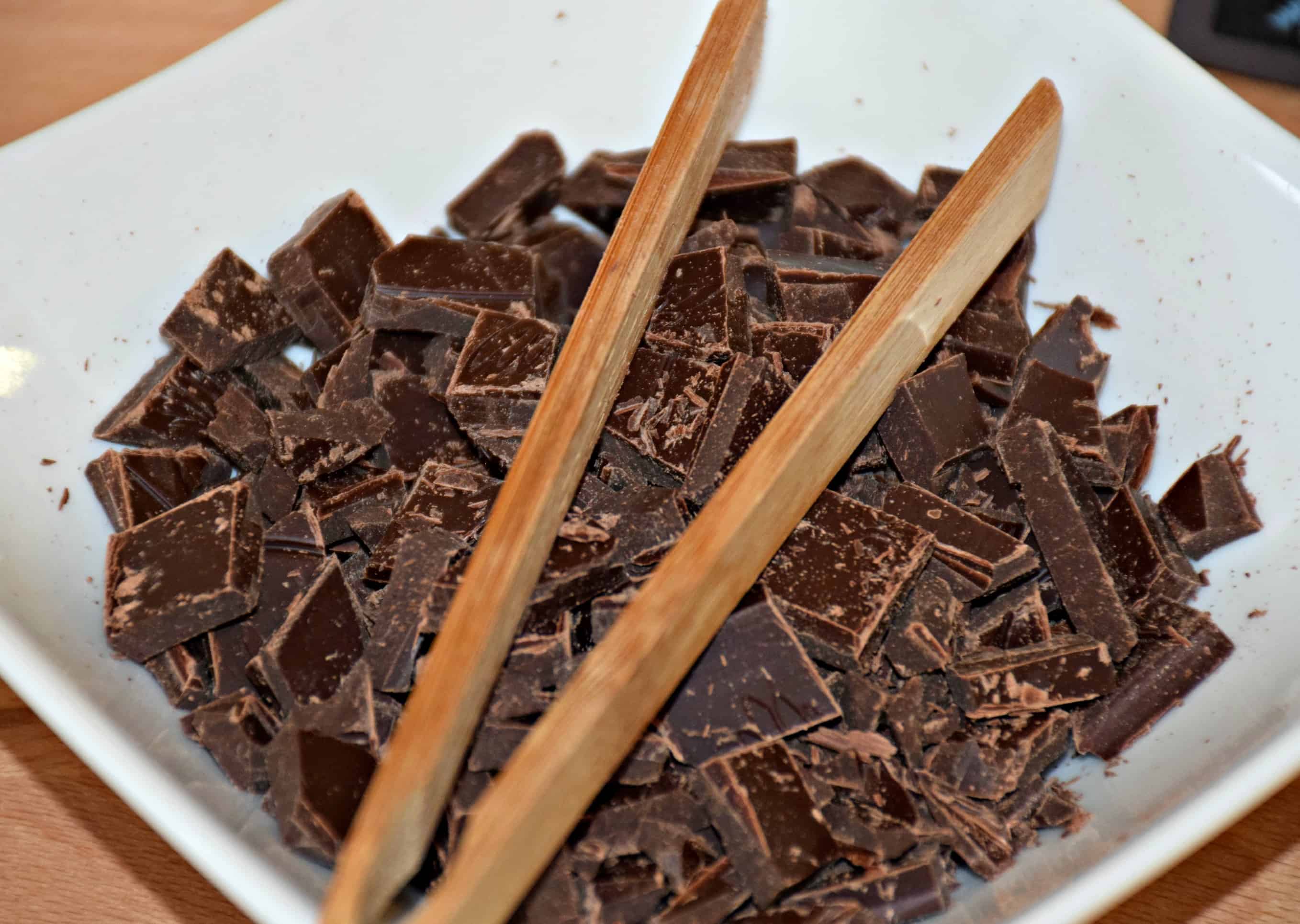 It's unlike any other chocolate I've ever tasted. 
With 70% cocoa content, there's an intense, but not too strong, chocolate burst on your tongue as it first starts to melt, and then there's a fruity cherry flavour that slowly mixes in with the flavours.   Delicious!
Here's how Kris Kellens, a chocolate reviewer (yes, they exist) from Belgium described it in the bean-to-bar review:
"Hummingbirds Hispaniola bar is a wonderful joyride, offering a great fruity experience while being full-bodied at the same time. Starting of fresh and sour/sweet it gently turns over to a warm end note. A piece of chocolate I enjoyed to the fullest!"
I have to start training for that job.
More Information:
Location:  Hummingbird Chocolate, Almonte, Ontario.  Address & Directions.
Tours:   Saturday mornings for $3 (applied to purchase).  Reserve in advance here.
Where to buy the bars:  Listing of stores
Suggested Reading: Raising the Bar: The Future of Fine Chocolate
You may also like:
7 Secret Spots You'll Discover on a New York City Food Tour
10 Quebec Foods You Have to Try