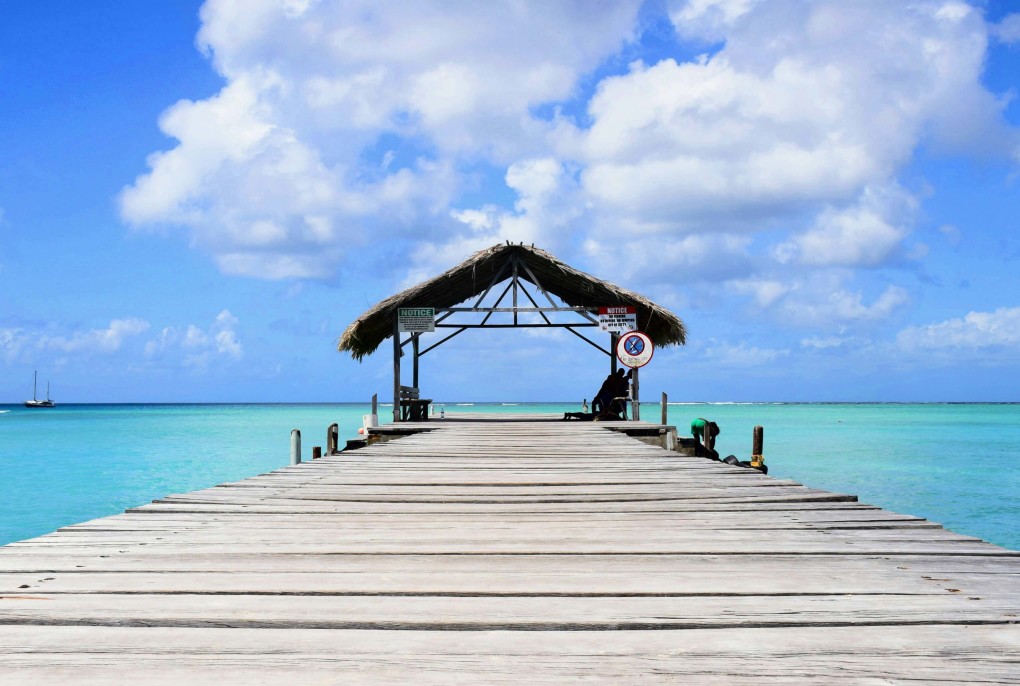 8 IDYLLIC BEACH PHOTOS THAT WILL INSPIRE YOU TO VISIT TOBAGO
If you had to be shipwrecked on an island, this would be the place for it.  It's said that the novel, Robinson Crusoe, was based on the island of Tobago, but you have to wonder why he wanted to leave.
Only 43 kilometres long and 12 kilometres wide, Tobago is the smaller of two islands that comprise the nation of Trinidad and Tobago in the southern Caribbean. 
Known for its wide sandy beaches and aquamarine bays, Tobago is an idyllic place to kick back and live in languor.  The attitude is decidedly mellow.  It welcomes tourists, without being touristy. 
And it was a perfect winter escape for me.  I'm already longing to go back.

I visited two of Tobago's most popular beaches on the southern tip of the island:  Store Bay and Pigeon Point.  Here's how they stack up.

Warm aquamarine water?  Check.
Secluded beach spots?  Check.
Waves on some days?  Check.
Dreamy sunsets?  Got that covered. And then some.

You may also like:
Memories of Maracas Bay, Trinidad
Lessons in Liming on the Coconut Road, Trinidad
6 Reasons to Visit this Unique Beach in Trinidad
Why Trinidad and Tobago is the Happiest Country in the Caribbean