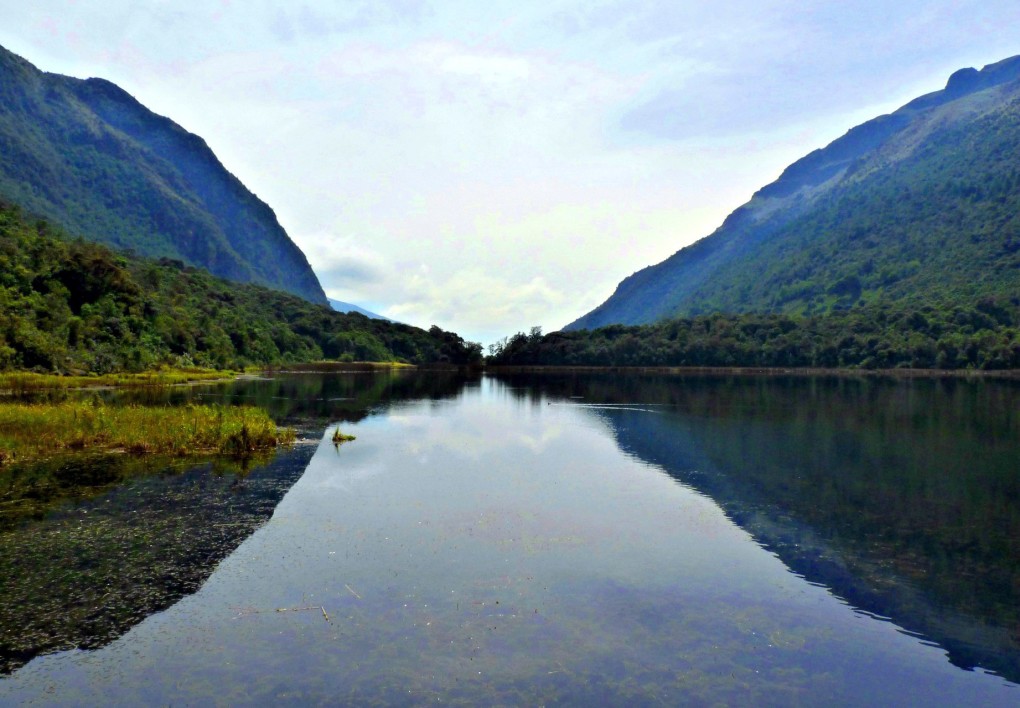 DISCOVER THE MYSTIQUE OF ECUADOR'S STUNNING CAJAS NATIONAL PARK
Cajas National Park, in the Sierras of Ecuador, has a certain mystique.
For starters, it's bound to take your breath away, both because of the stunning scenery and the altitude.  As diverse as the country itself, you'll be surprised at the many different landscapes within the park, seemingly at every turn.
The weather is also a bit of a mystery.  The word "Cajas" means "cold", but my visit to the Park was anything but – – warm, with glorious sunshine.  You're just as likely to encounter chilly and inscrutable mists.

And then there was the appearance of the Virgin Mary 25 years ago.  Many experiences were reported, and so thousands of people flocked to Cajas to pray for miracles. 
Getting There:
Cajas National Park is only 29 kilometres away from Cuenca.  You can get there in about 45 minutes on a bus heading to Guayaquil from Cuenca's main terminal.  Ask to be dropped off at the park's main entrance at the Laguna Torreadora visitor's centre.
Tour companies in Cuenca organize excursions to the Park, which is a good idea because it's easy to get lost on the hiking trails.  My half-day tour was organized in advance by Trailfinders Canada, through a local company, Inca Holidays.   Transportation, lunch and a knowledgeable guide were all included.
Make sure you dress in layers and take rain gear and sun protection, since you're very close to the equator here.

Diverse Landscapes:
We started out with a relatively easy walk around Lake Llaviucu, which lies in a glacier carved valley at an altitude of 3160 metres.   I couldn't help but think that it looks somewhat similar to Alberta, Canada, where I grew up.  The difference is that this part of Cajas is a cloud forest, with lush vegetation and over 125 species of birds.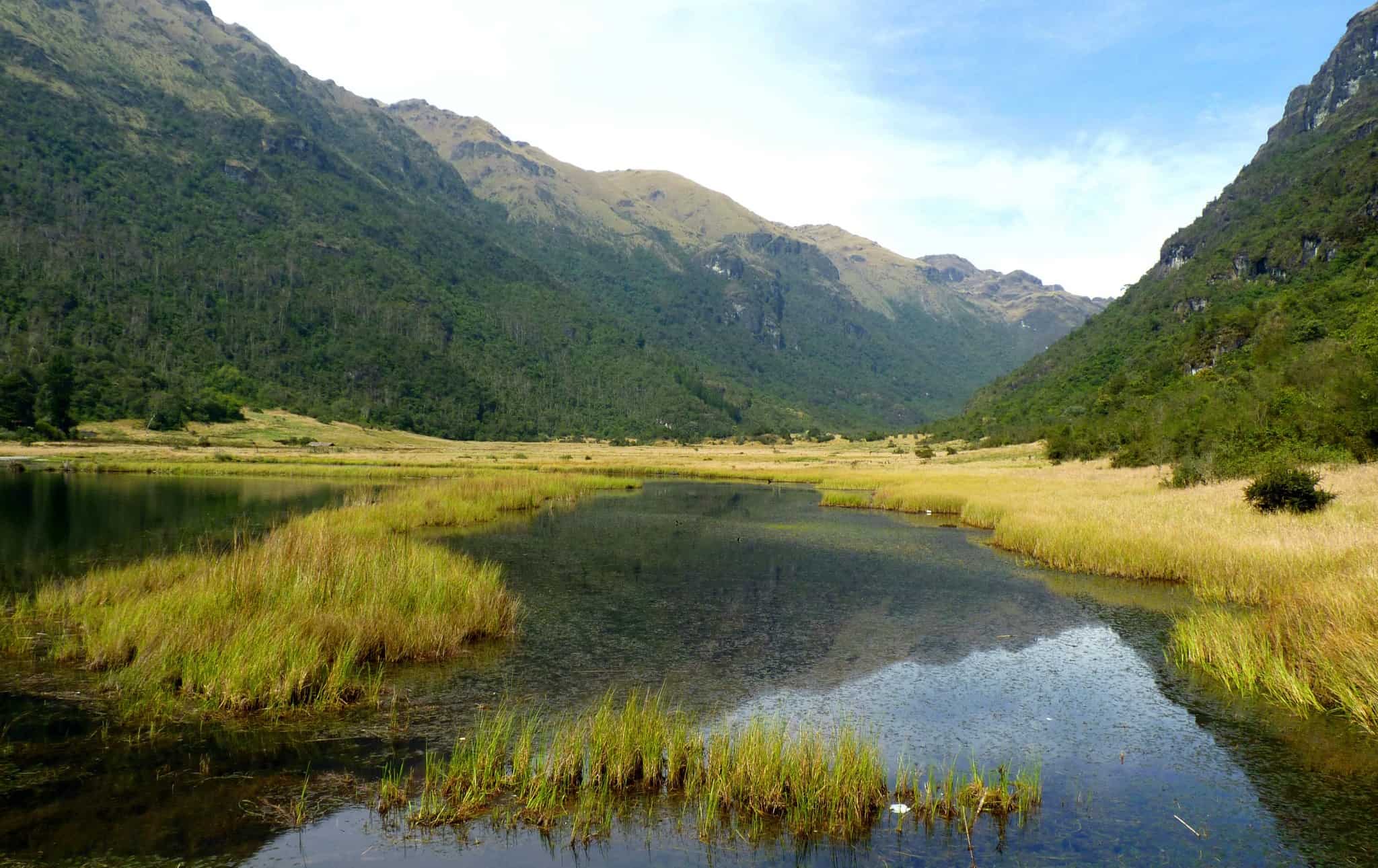 A UNESCO Site:
Cajas was declared a protected biosphere reserve by UNESCO in 2013 because of its biodiversity.   As we began to climb, the guide pointed out the diverse plant life, providing lots of information along the way.  It's not long before you're in the páramo, a high grassland ecosystem above the timberline.   At this point, the ground is covered with a thick mat of cool green moss, which is squishy and soft when you walk on it.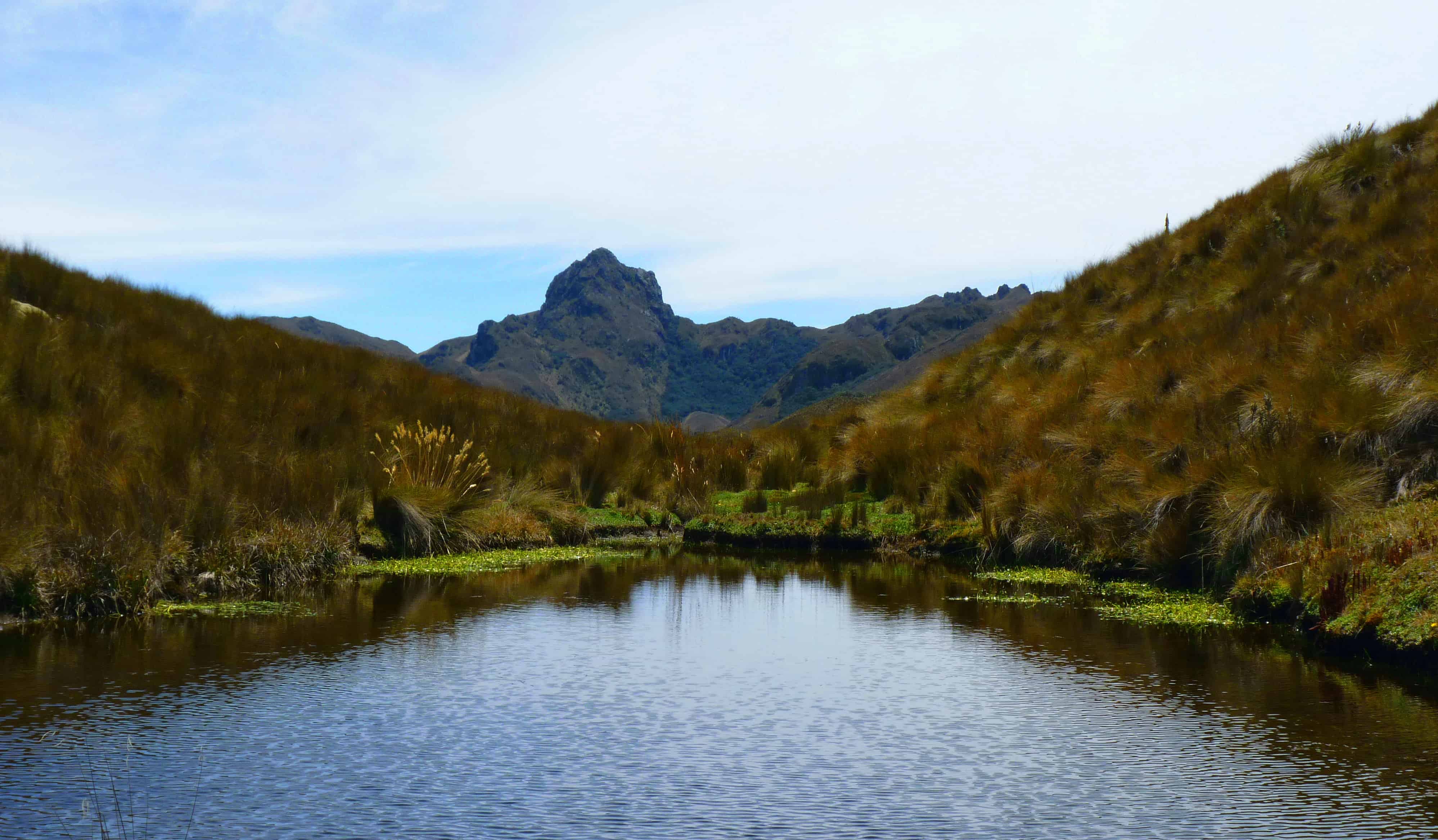 The Lunar Landscape
Once you reach the higher altitude of 4000 metres, the landscape gets a little lunar.  These are older, inactive volcanoes, their peaks eroded by time.   There are over 250 small, azure lakes in this region, the source of Cuenca's drinking water.
It's a good thing that there are plenty of gorgeous look-outs over the lakes.  I could really feel the altitude at this point, and needed these opportunities to catch my breath.  The views were beautiful, the experience humbling.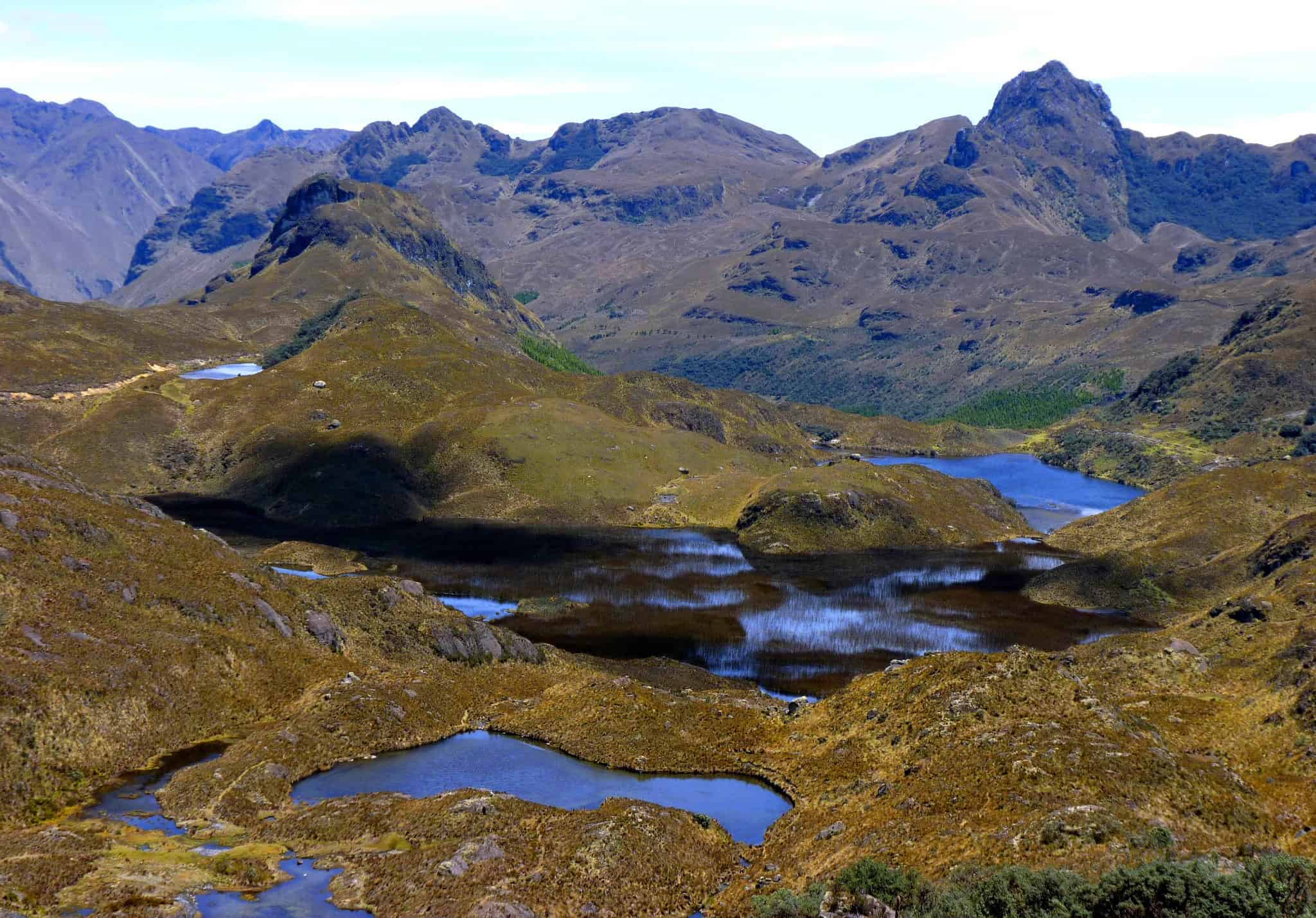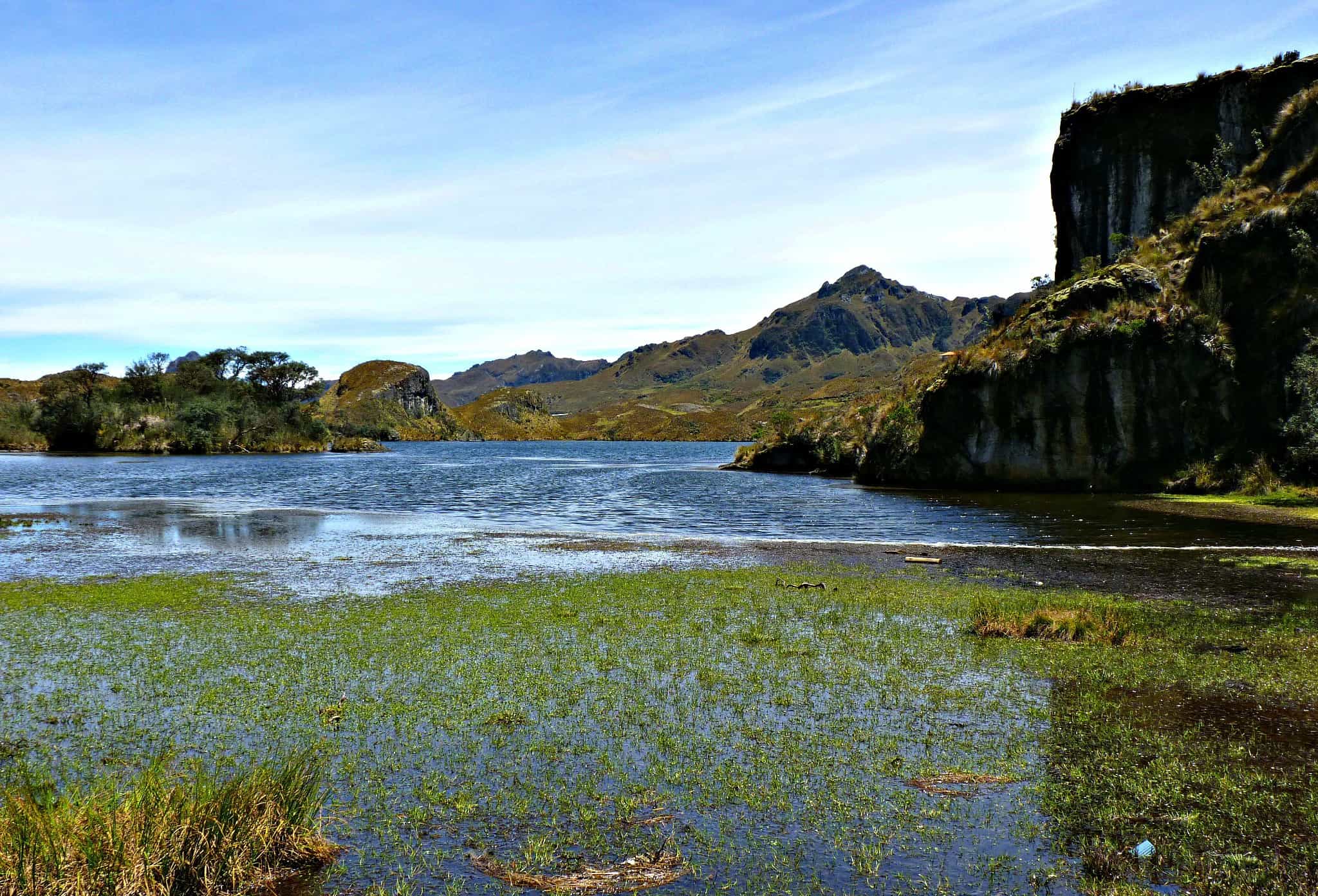 As we walked away from the lakes, we made our way through a maze of Polylepis trees. They're called 'paper trees' because of their paper-like bark.  They are the highest altitude-growing trees in the world.  The trunks and branches grow at twisted angles, like something out of the 'Lord of the Rings'.   It was yet another curious and stunning landscape, the likes of which I had never seen before.
Admiring the beauty of this place, it's no wonder people might think that there are miracles to be found here.