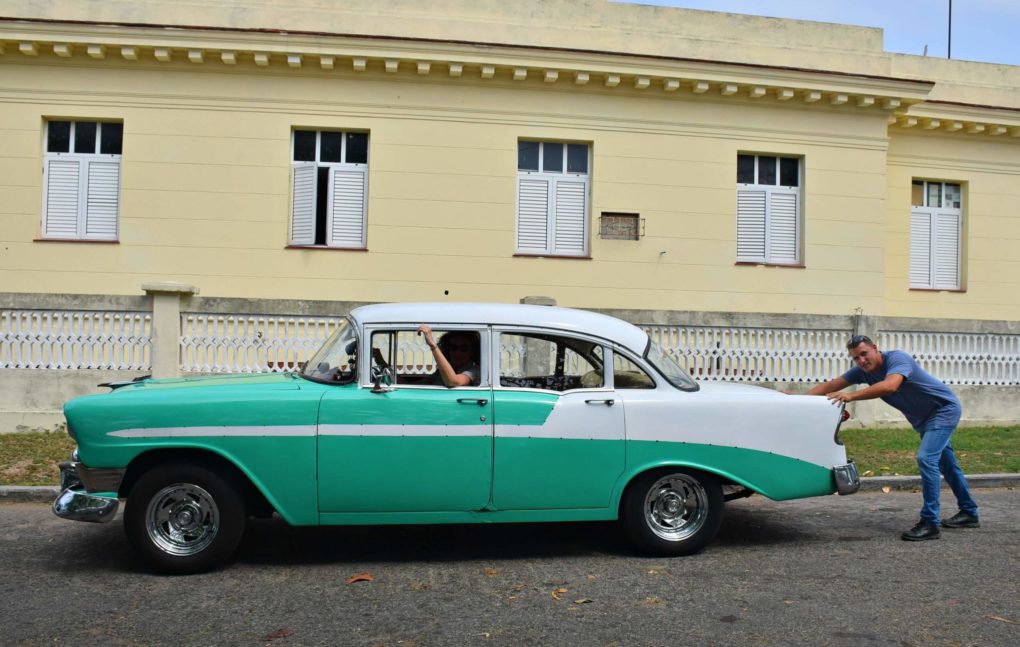 SHOULD YOU BOOK A HAVANA TOUR ON THE "I KNOW A GUY" SYSTEM?
In Cuba, it seems, everyone knows a guy.
I recently visited Cuba on a short, last minute vacation package to Varadero.  I really wanted to go to Havana for at least one day and one of the things I wanted to see was the sunset on the Malecón, the famous ocean-side boulevard.   Upon arrival, I asked the guide on the airporter bus how best to make that happen.  "I know a guy," she said.  She made a call.  "It's all set," she said, "Carlos will be there Monday at 9 a.m."
I wondered whether anyone would show up. 
At exactly 8:55 a.m. in my hotel lobby, there was a guy.  And outside, a driver and a 1956 Chevy.
But this guy wasn't named Carlos, and he hadn't talked to a female airporter guide.  His name was Sergio, and we never did figure out exactly how the connection was made.  I confirmed the price, and we were off.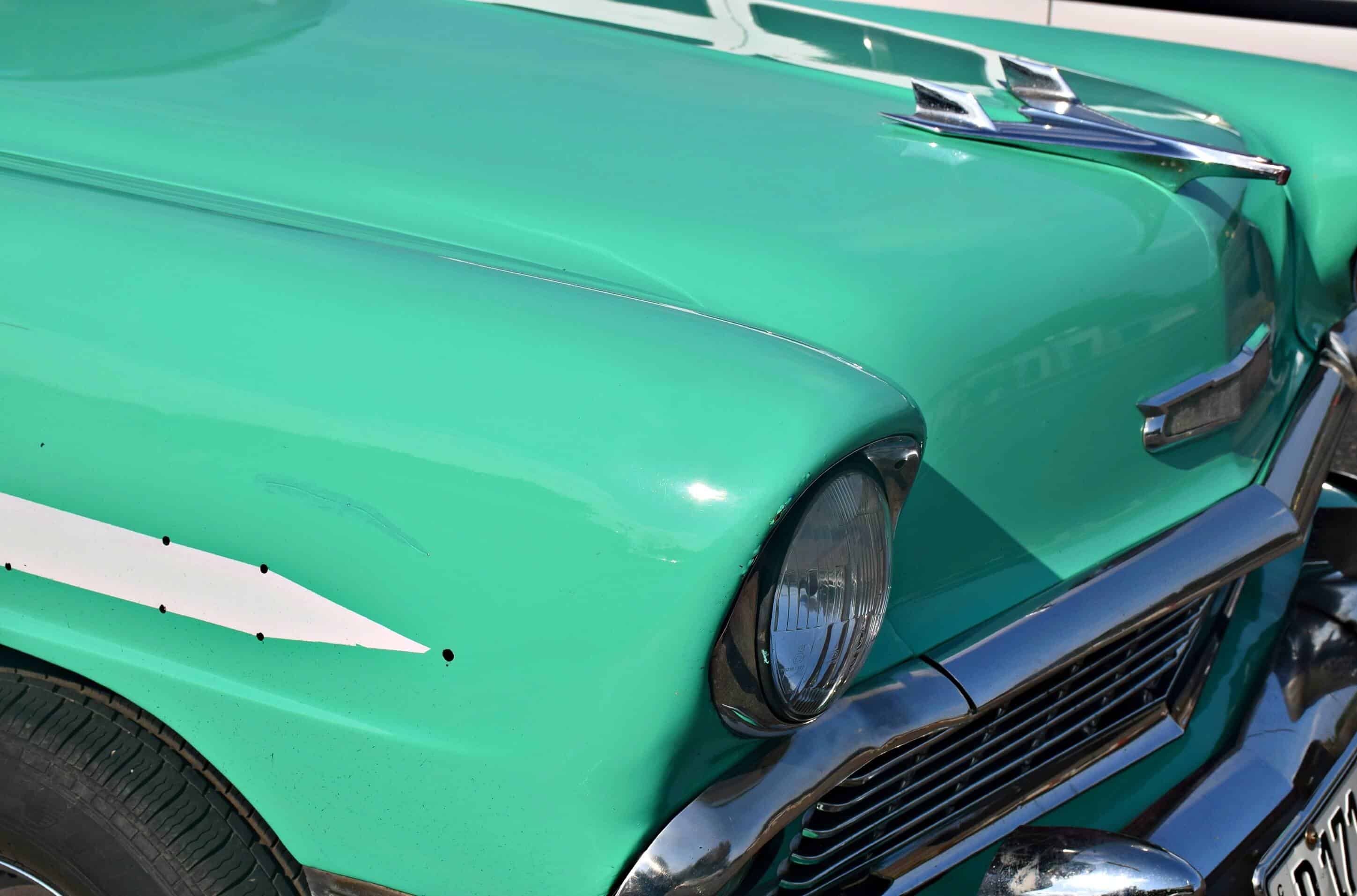 The "New" Cuban Economy
Sergio is one of the new generation of entrepreneurs in Cuba.  Since becoming President in 2008, Raul Castro has gradually relaxed restrictions on running private businesses, launching a burgeoning, if struggling, commercial economy.  Armed with a university degree in engineering and a wealth of knowledge about his country, Sergio fixes computers and offer tours in three languages (English, French and Spanish) to make ends meet. 
It's not easy.  It takes some ingenuity to drum up business in a country where the Internet is not widely available on an affordable basis, and advertising is prohibited.  It takes the "I know a guy" system of networking.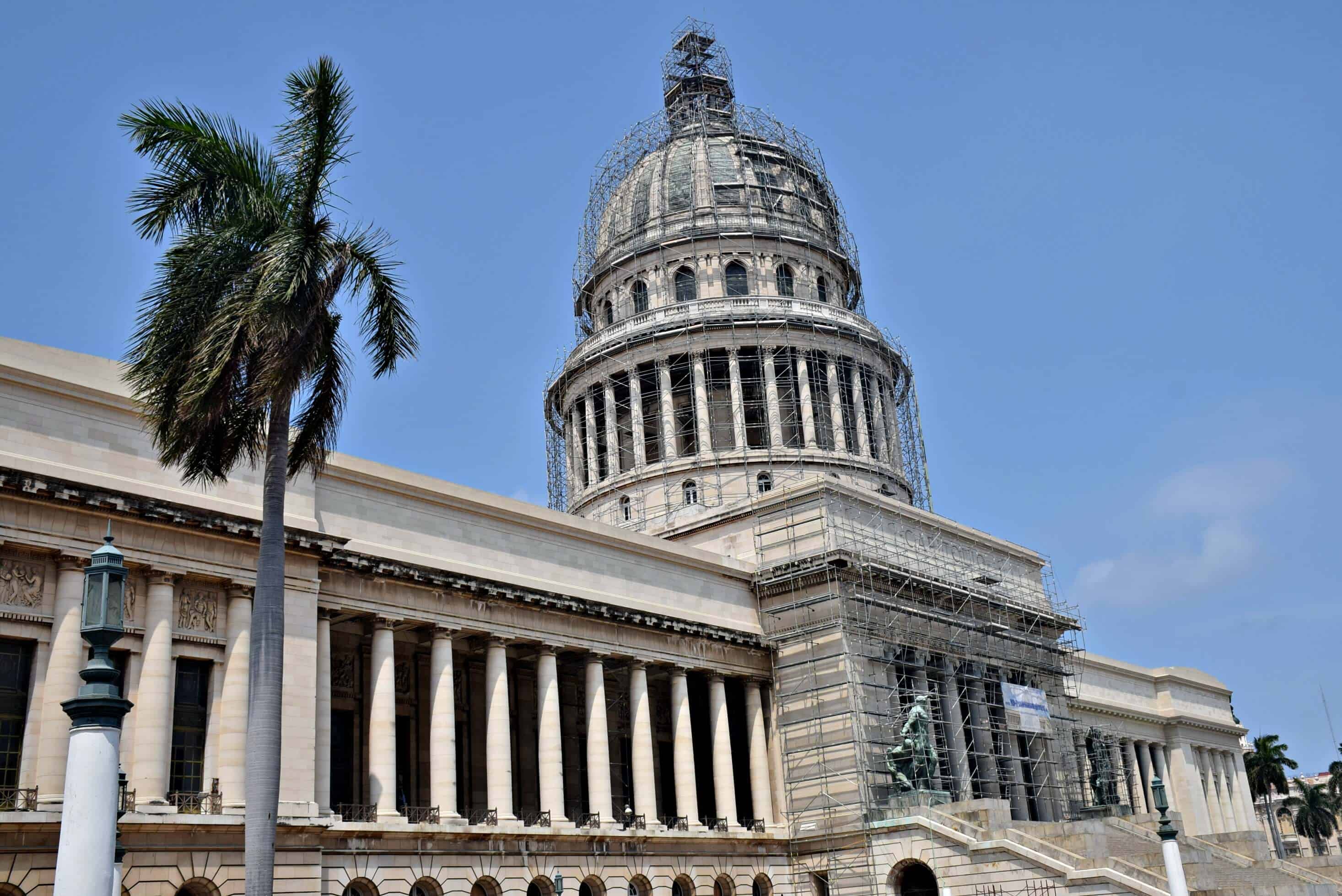 On and Off the Beaten Path
I wasn't making it easy for Sergio either.  I wanted to see the main sights, like the National Capitol Building, but also, get off the usual tourist trek.  This neo-classical building, known as El Capitolio, was the seat of government until after the Cuban Revolution in 1959.  Modeled after its counterpart in Washington, the building is now under renovation and there are plans to move Parliament back inside. 
I took it as a sign of changing times and attitudes.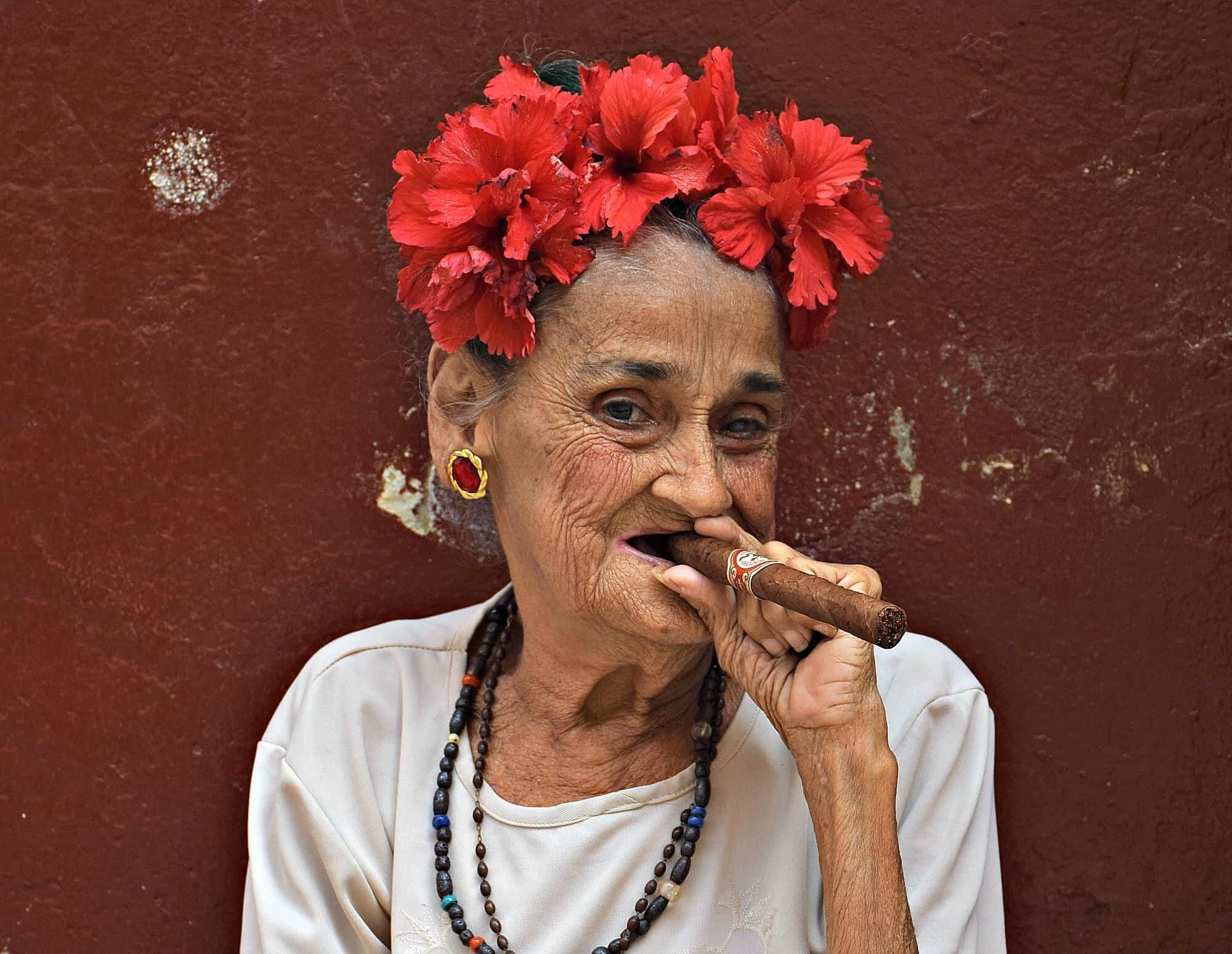 As we wandered through the old city, we came across the cigar-smoking women who pose for photos, another form of entrepreneurship.  Touristy, for sure, but I wanted to take one of these iconic photos.  When I didn't have the right change, Sergio paid the woman out of his own pocket.  I hadn't paid him anything at that point.
While times are changing, some things in Havana remain the same.  During our walk through the more touristy areas, it seemed to me that the city was in better shape than when I visited some years ago.  There was also a considerable amount of construction under way to repair the urban decay of this time warped city.  But once we ventured off the main streets, it was clear that many of the buildings remain in a dilapidated state.
Even where the building facades are in relatively good condition, Sergio showed me what's behind them – – a warren of hallways, stairways and doorways where numerous families live.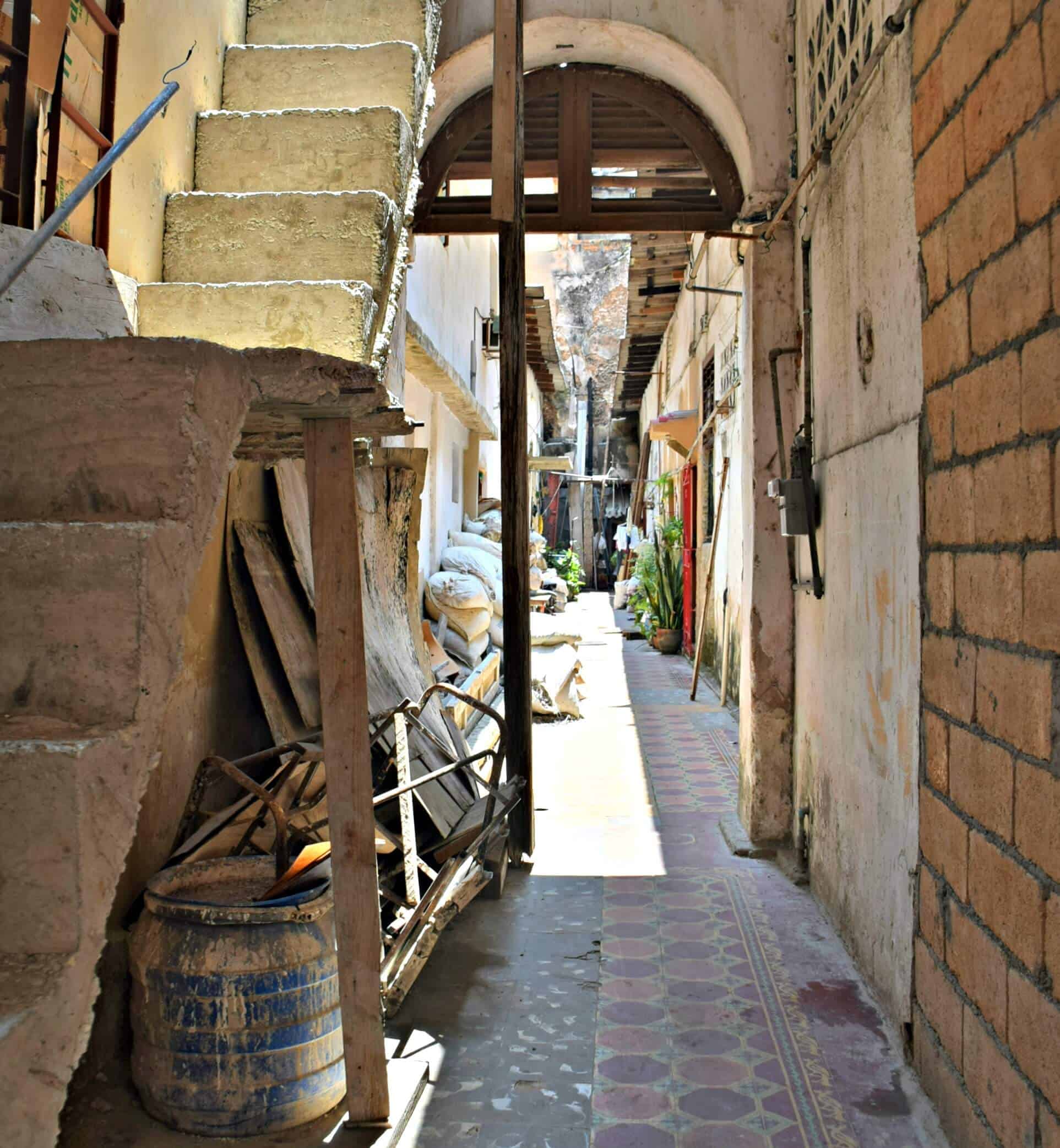 A Flamenco Moment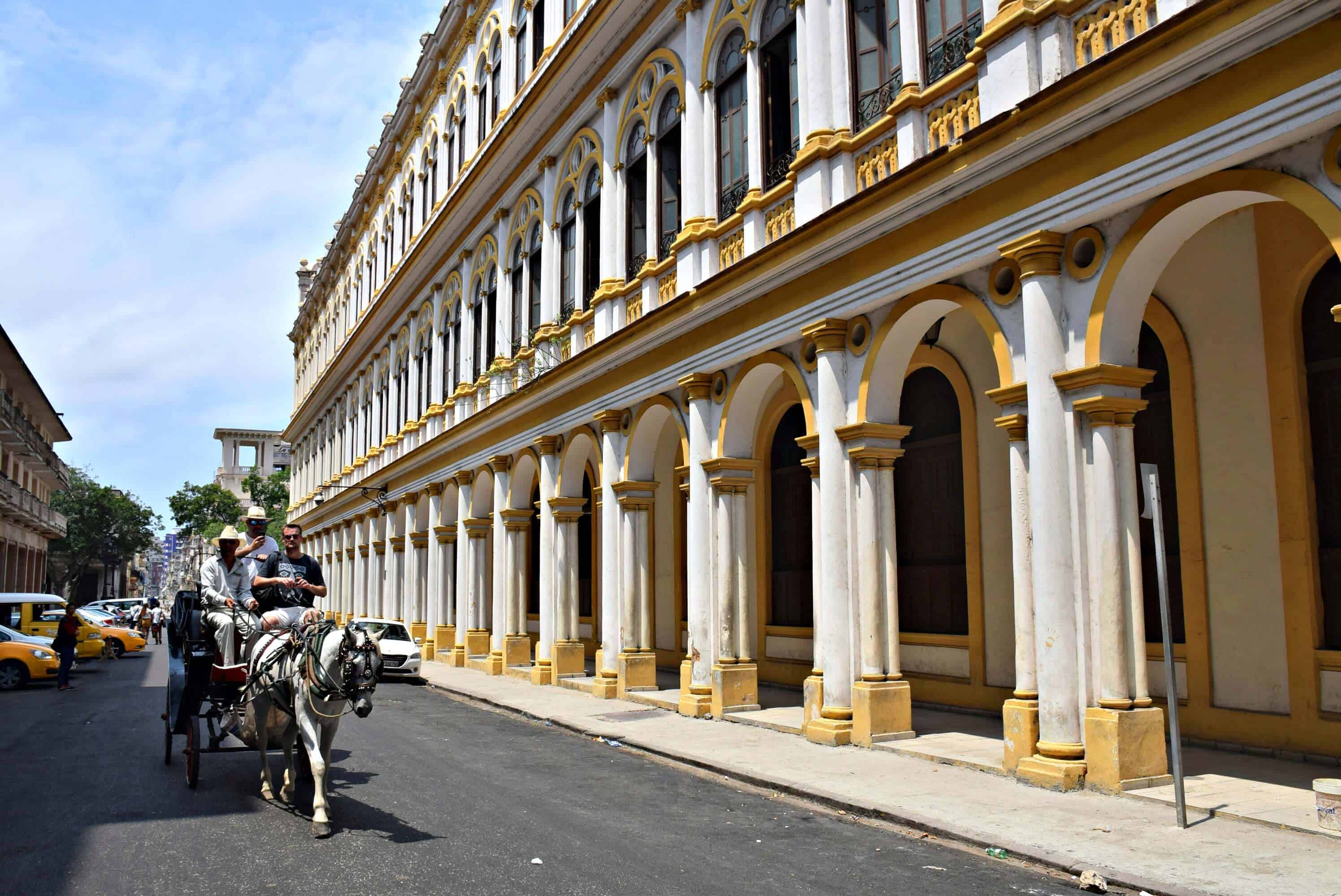 The Cuban National Ballet School, with approximately 3000 students, is the biggest ballet school in the world.  As we walked by this gorgeous building, I heard flamenco music and castanets, something I didn't necessarily expect at a ballet school.   Although the windows were boarded up, Sergio found a small hole in the boarding. I peered through and was treated to a private flamenco performance.  It was a special and authentic Havana moment.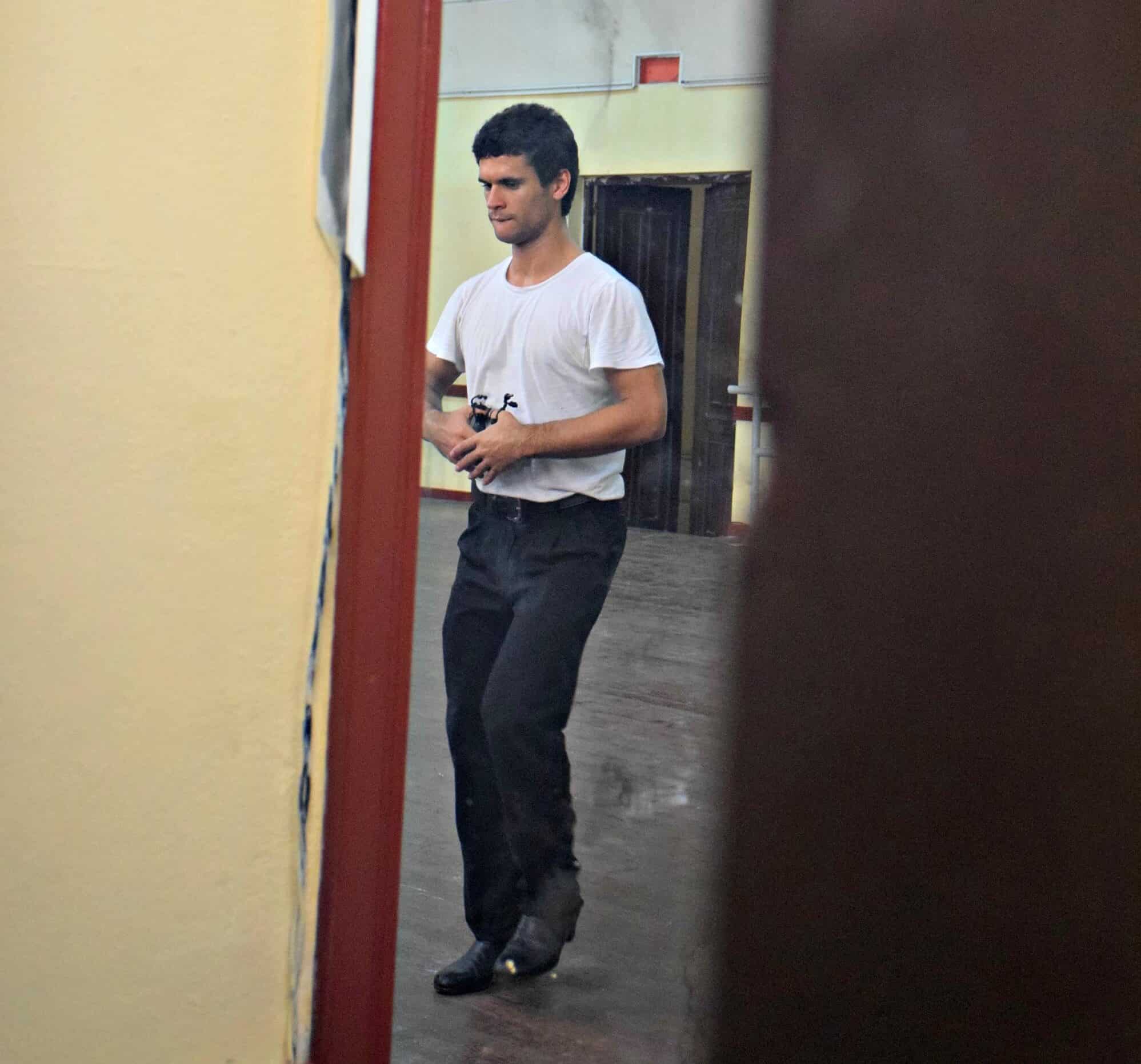 A Mojito and the Malecón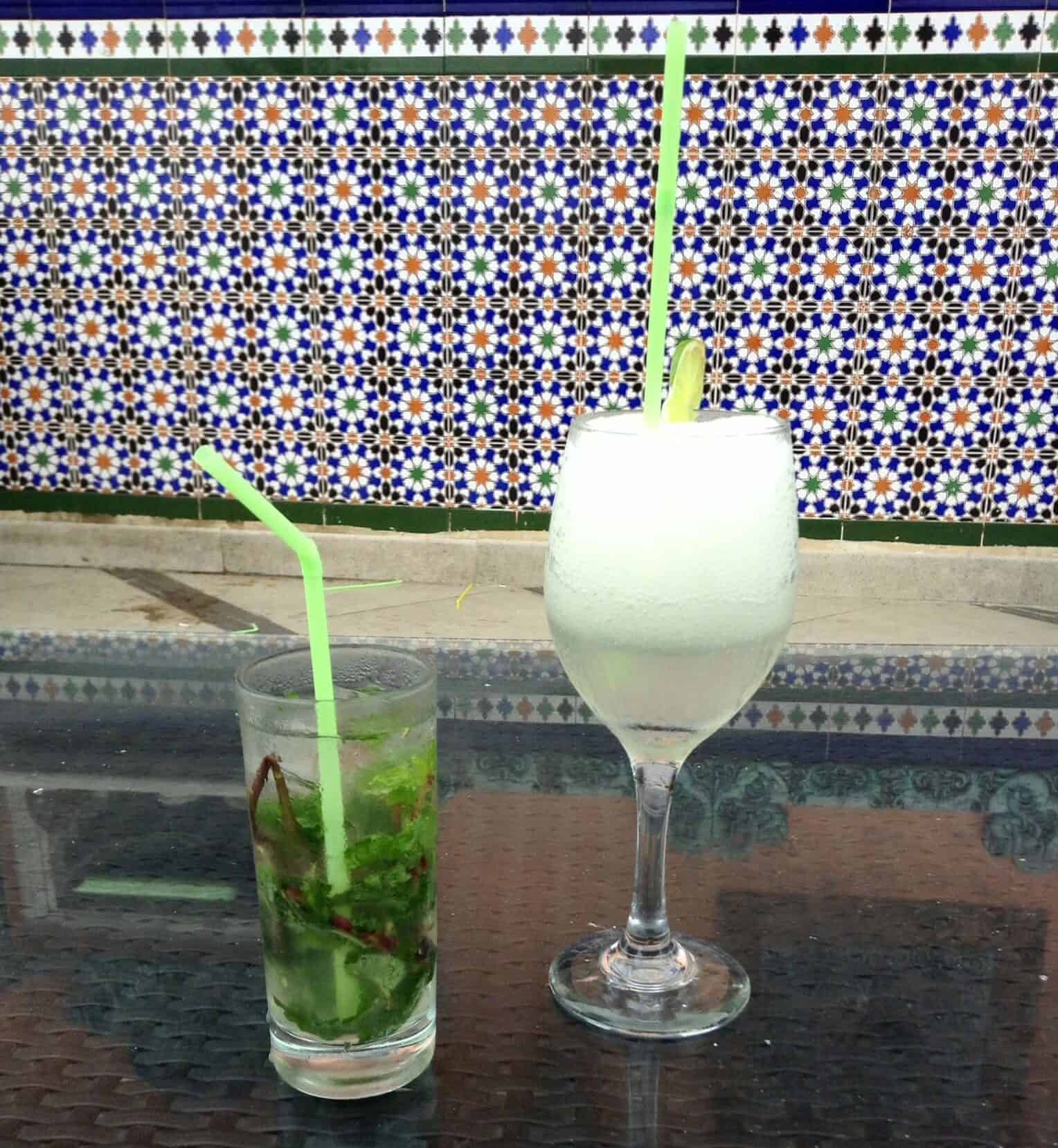 In my view, you can't go to Havana without enjoying a mojito, that minty rum cocktail known as quintessentially Cuban.  When we went to the Hotel Ambos Mundos to see this Hemingway haunt and the rooftop views, I suggested to Sergio that we take a break for a refreshment.  "This drink is strong," he said, referring to his daiquiri, and I could tell he was not entirely comfortable.  Sergio explained that with average earnings of about $20 U.S. per month, along with Government rations, alcohol isn't something that most Cubans can afford.  It was an unfamiliar taste.
At the end of the day, Cubans and tourists alike gather on the Malecón to watch the sunset.  Even though most tours leave the city before that time, it was something I didn't want to miss.  We didn't need to wait, however, as there was to be no sunset view that evening.  I wasn't unhappy though.  The storm clouds were just as interesting.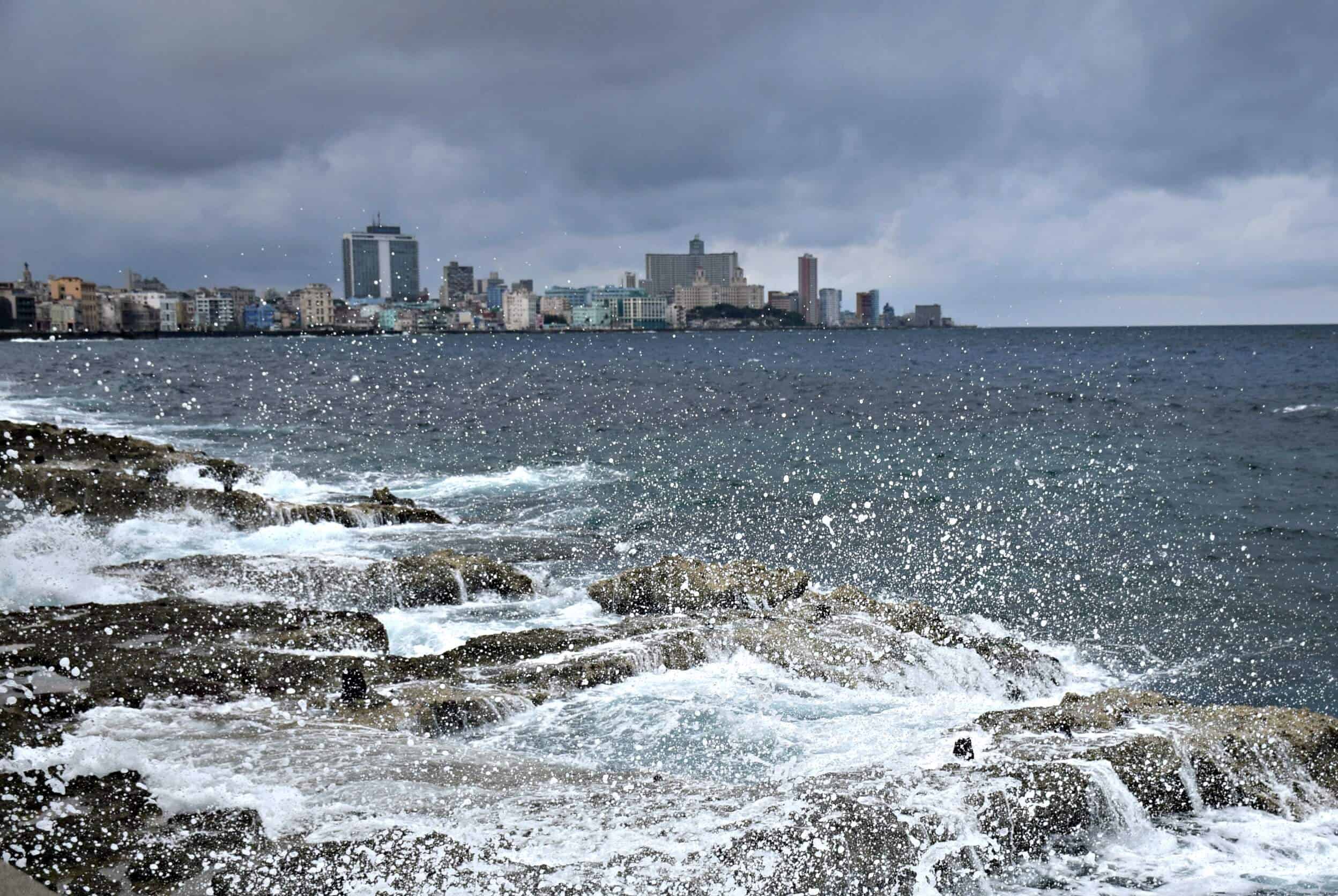 So, you want to take a tour in Cuba?  I know a guy.
His name is Sergio Cruell and his email address is: cruell1984@gmail.com.  Do allow some time for response because, like most Cubans, Sergio does not have Internet access at home.  Alternatively, you can reach him on his cell at:  (+53) 52929111.
The "I Know a Guy" system worked extremely well for me, but as with any travel, it's always important to take common sense precautions, like avoiding advance payment.
Oh, and as for the picture at the top of this post?  There was no car trouble.  That was a joke by our Spanish-speaking only driver when I asked for a photo of me driving the car – – humour that works in any language.
You may also like:
Glimpses of Two Unique Heritage Cities in Cuba
A Toast to Hemingway's Haunts in Havana, Cuba