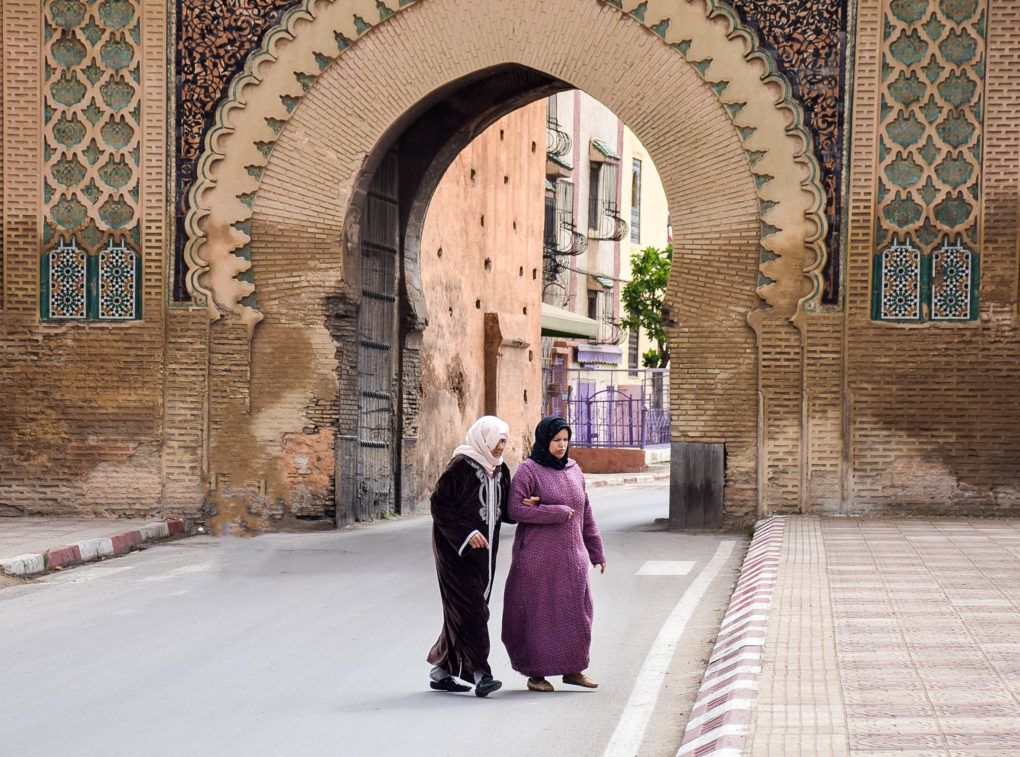 THE VERSAILLES OF MOROCCO: MEKNÈS
Perhaps the grand city of Meknès was built in a fit of pique.
This imperial city, not far from Fez, was built as the Moroccan capital by Sultan Moulay Ismail, who reigned over the country for 55 years.  He came to power in 1672 at the age of 26.  But when a French princess turned down his marriage proposal, he vowed to create a city of palaces that would rival Versailles.  He brought in 50,000 workers (many of them slaves) and 12,000 Arabian horses to help him do it.  And, in his spare time, he had a harem of 500 women.
After a period of neglect in the 19th century, much of the city's imperial splendor has recently been restored.  I visited this fascinating city on a tour of Morocco with G Adventures. 
It's an impressive place, with the grandest horse stable I've ever seen.

You may also like:
A Tour Down Hedonism Lane in Volubilis, Morocco
It's Raining Cats & Cats in Morocco