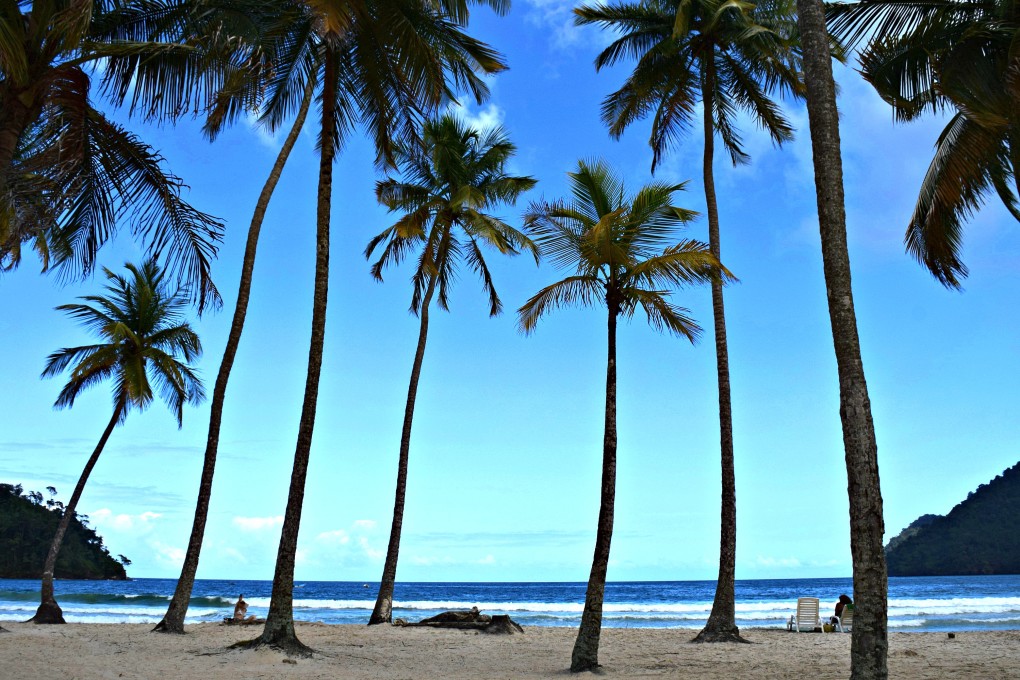 MEMORIES OF MARACAS BAY, TRINIDAD
Sometimes you will never know the value of a moment until it becomes a memory. – Dr. Seuss
It's funny how travel memories evolve.  I hadn't remembered that it had rained that day on Maracas Beach in Trinidad.  But there we are in the photo, my Mom and I, taking shelter from a downpour.  Clearly, the rain did nothing to dampen our spirits. Our happy faces tell the story.  I remember it as a glorious day on the beach with my Mom.
Twenty-five years later, almost to the day, I returned to that beach, this time with friends, old and new, and my memories.  Sadly, I lost my Mom two years ago.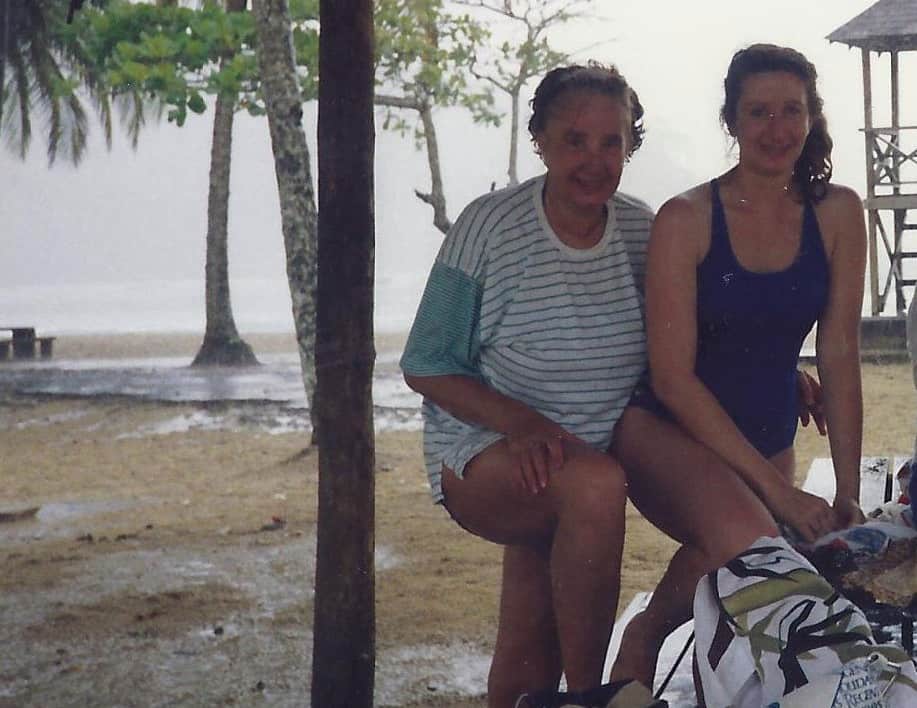 My Mom and I spent just one day in Trinidad, a stop on a cruise of the southern Caribbean.  After a colourful, carnival-style celebration in the capital, Port of Spain, we grabbed a taxi and asked to go to the beach.  Depending upon traffic, it takes up to an hour over a scenic, sometimes narrow, mountain road to get to Maracas Bay, on the northern coast.  The ride alone was an adventure, in a taxi that looked to be held together with chicken wire and duct tape. 
I recalled that there is a stunning lookout over the Bay, and a descent to the beach. 
I had forgotten how truly beautiful it is.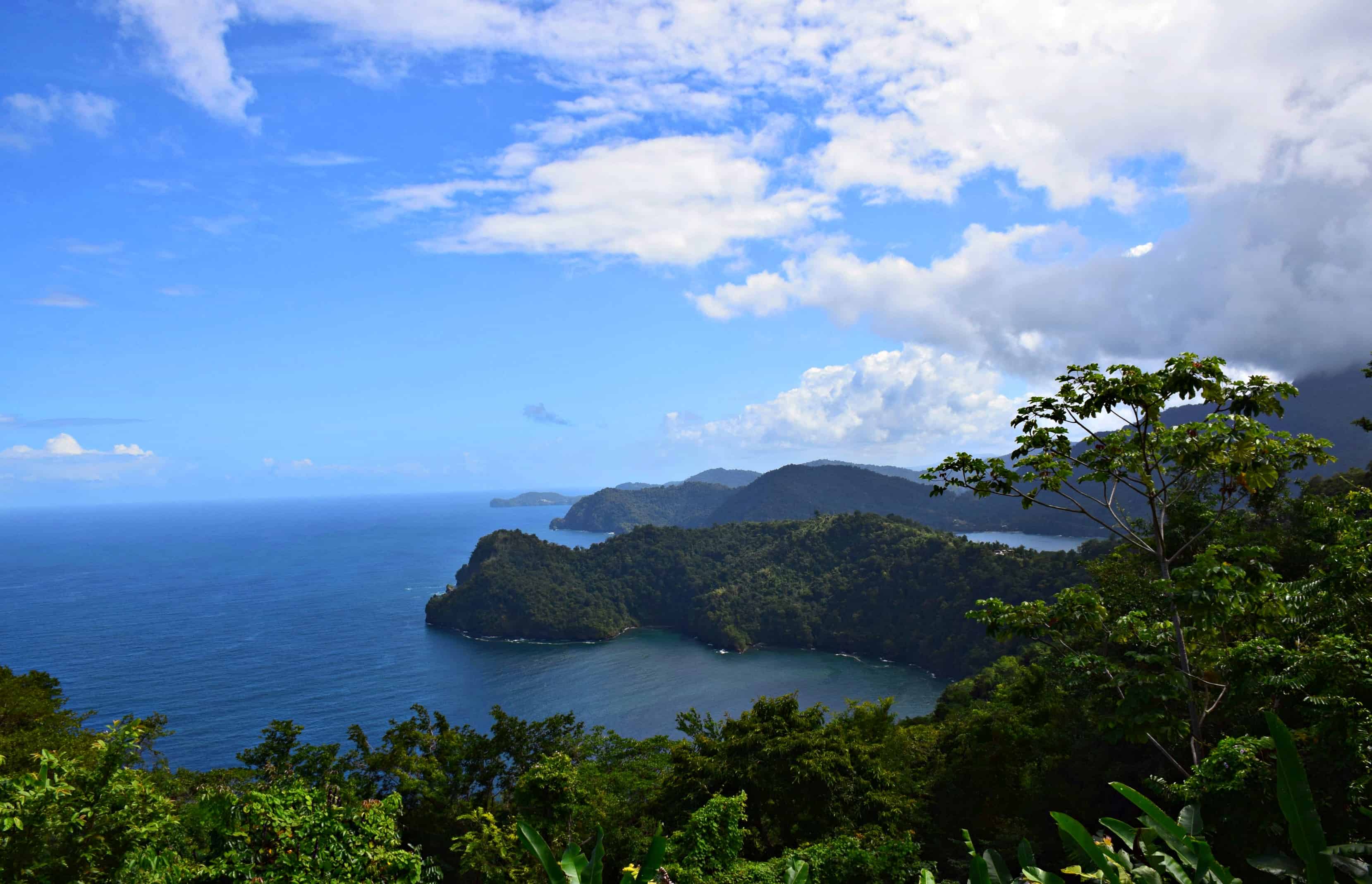 At the time, we had no idea that Maracas Bay is the most popular beach on the island.  And, no wonder.  It has a wide crescent of white sand, fringed with palm trees, and set against a backdrop of lush, green mountains.  There are lifeguards, changing rooms, picnic shelters and no shortage of food and drink.
Although the beach can get crowded on weekends, it's not busy during the week, as I found on my recent return visit. Perhaps memory embellishes our travel experiences over time, or we simply remember the best things better.  But, the way I remember it, we had that movie picture-perfect beach all to ourselves that day 25 years ago.  Exclusive access for the price of ramshackle taxi ride.  That's part of what made that day so special, etching those moments forever into my memory.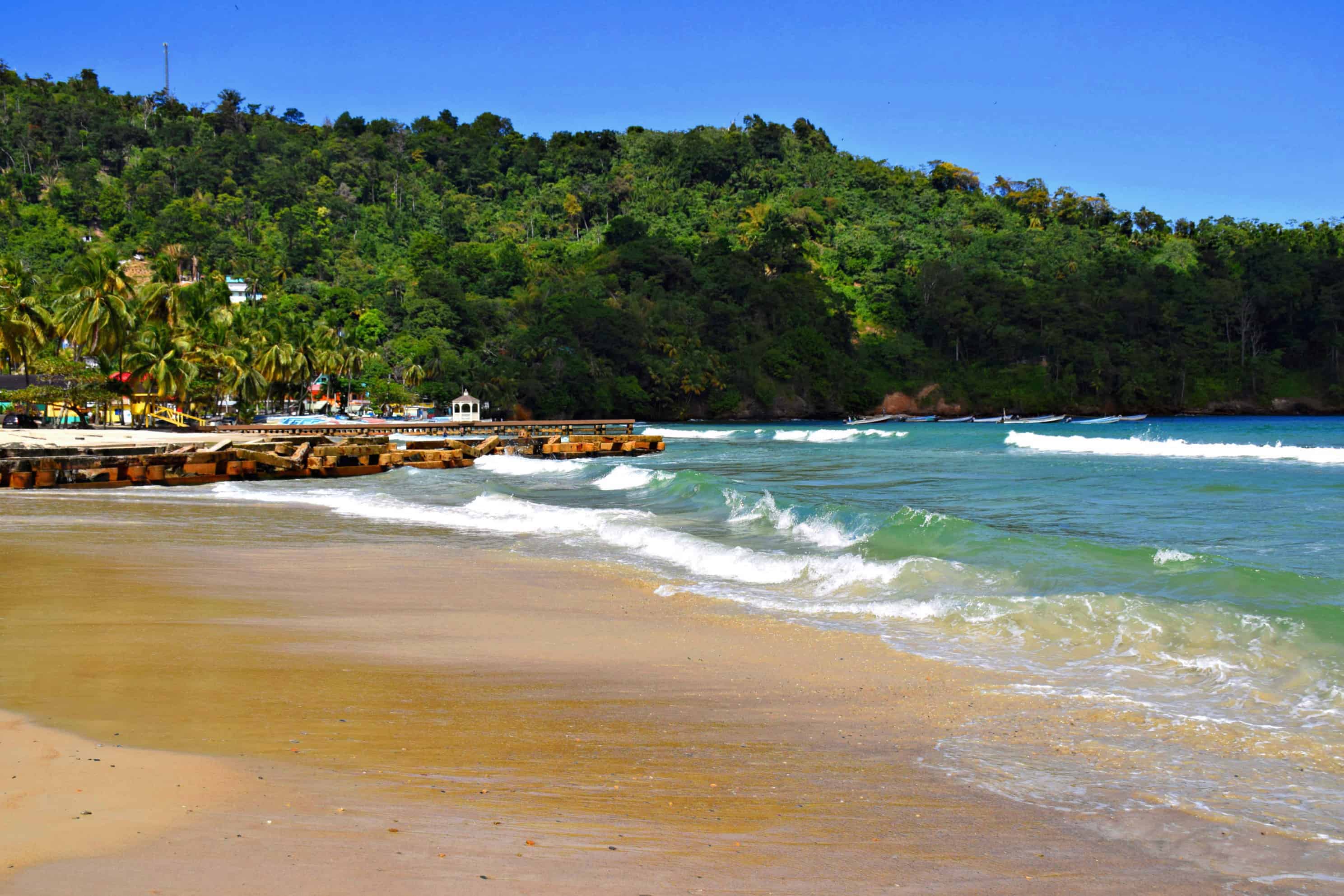 Although Maracas Beach is in a bay, the area is known for winds, waves and potentially strong rip currents.  Indeed, on my recent visit, the red flags were out to warn against swimming, but for a narrow strip in front of the lifeguard station.  I love to play in the waves as much as I did 25 years ago.  I ventured out and managed to catch a few waves to body surf, and one or two caught me.  My friend said I swam out too far.  Funny, my Mom had said exactly the same thing.  I suppose some things don't change. I probably get those tendencies from her.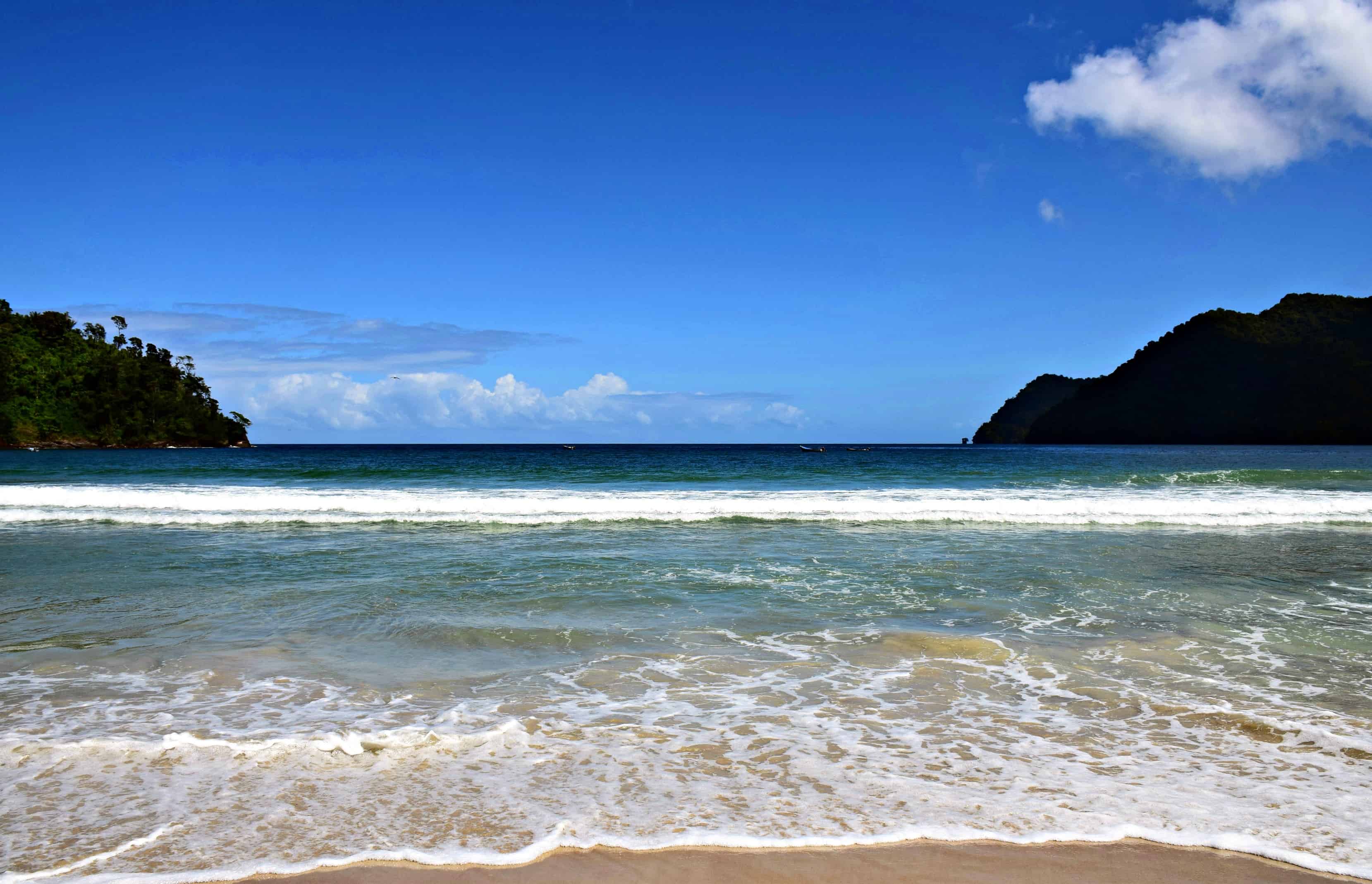 Since we were actively engaged in the non-stop gluttony of cruising at the time, my Mom and I didn't try the local food all those years ago.  We didn't know that "Bake & Shark" is the thing to do in Maracas Bay. My local friends were sure to remedy that situation.  Bake & Shark consists of deep fried shark on a fried flatbread (the 'bake'), which can be combined with choose-your-own condiments, like mango chutney and tamarind sauce, and veggies.  Hot sauce is a must, but keep in mind, when they say "hot" sauce in Trinidad, they're not kidding around!  Tasty. You really can't go wrong with fried food on fried food.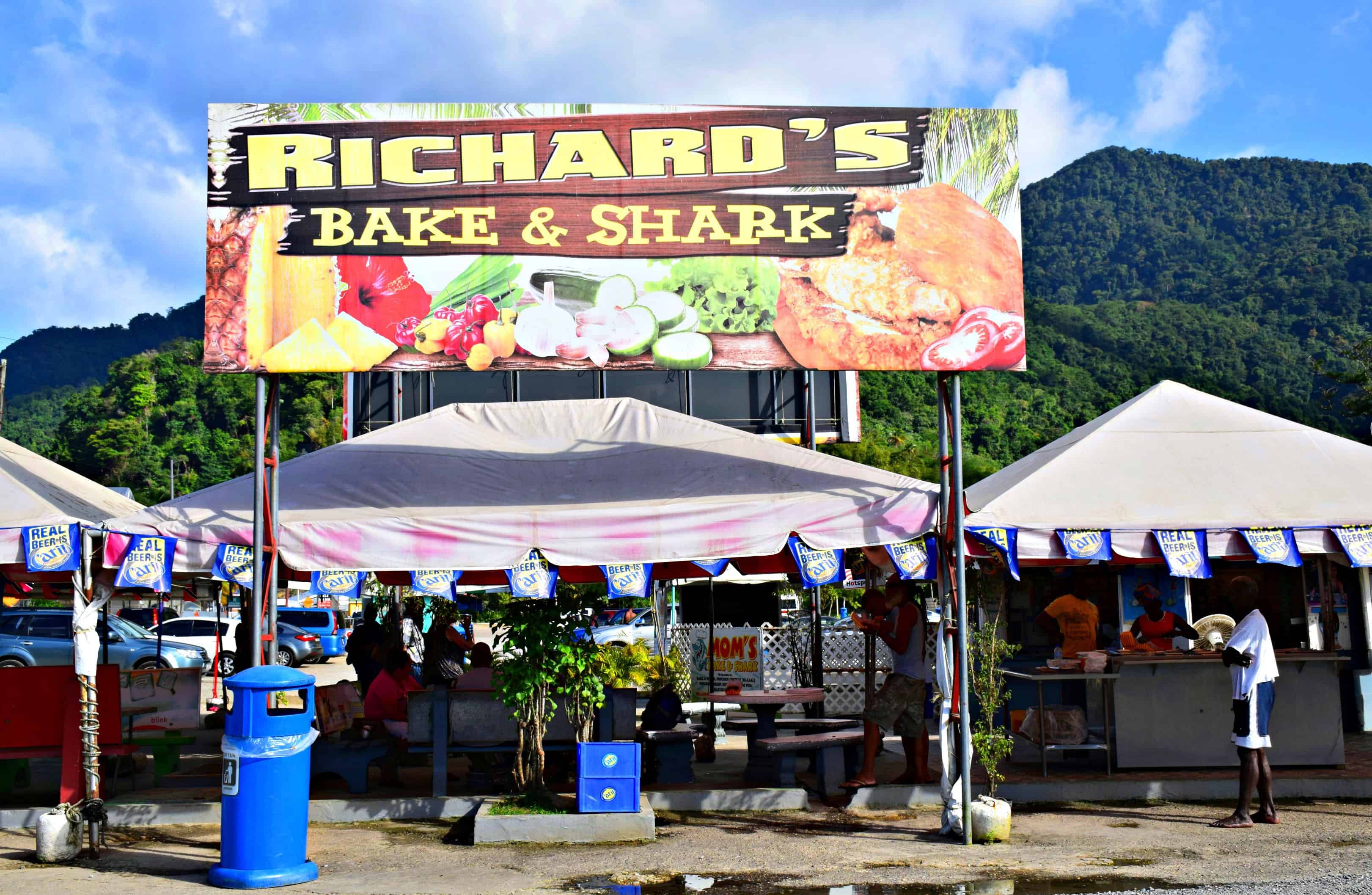 Given the 25-year time span since my last visit, I've been asked the logical question:  Was it how you remembered it?  There's no question that Maracas Bay remains a gorgeous and unspoiled piece of paradise.
But it can never be quite the same for me.  Life has inexorably changed.
I will always happily treasure the memory of that visit 25 years ago.  And, perhaps, in time, the moments in Maracas I recently shared will become the stuff of memories too.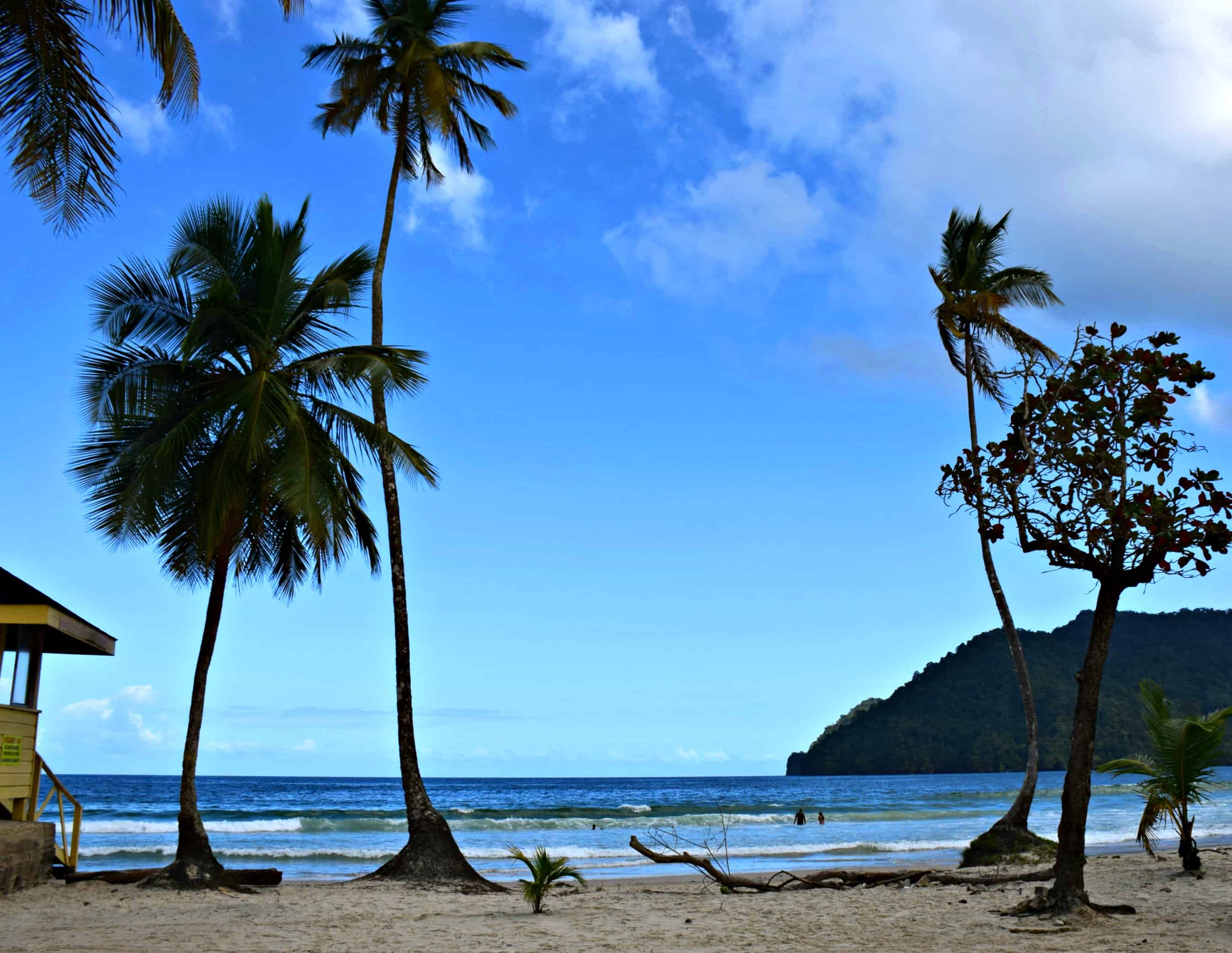 I'd love to hear about the special travel memories that have stuck with you over time. Please use the comments box below.
You may also like:
8 Idyllic Beach Photos That Will Inspire You To Visit Tobago
Lessons in Liming on the Coconut Road, Trinidad
6 Reasons to Visit This Unique Beach in Trinidad
Why Trinidad and Tobago is the Happiest Country in the Caribbean