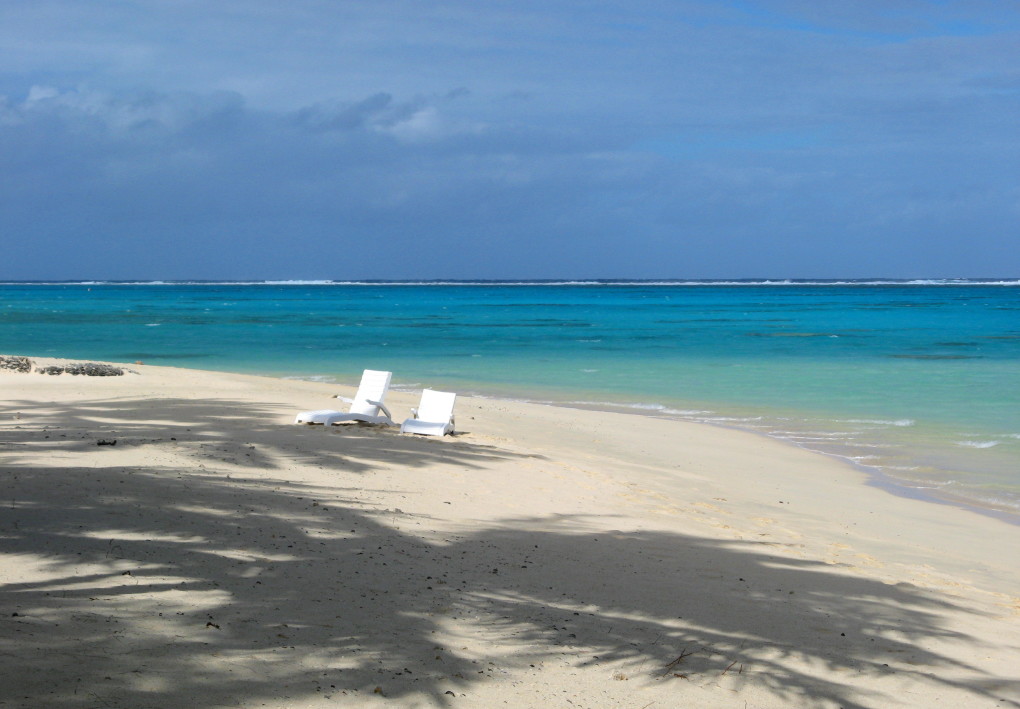 PARADISE FOUND: WHY RAROTONGA WILL MAKE YOU HAPPY
Kia Orana!  As soon as you arrive in Rarotonga, you'll hear this friendly island greeting which means, "May You Live Long".  You'll also hear a guy strumming a banjo and singing Polynesian love songs in the arrivals area of the airport.
Get ready, you're in for a big dose of happy.
Rarotonga is the largest of the Cook Islands, a chain of 15 South Pacific islands that lie about half way between Hawaii and New Zealand.  The Cook Islands are an independent country, associated with New Zealand.
It's a place where the pace of life is relaxed.  Why hurry?  The ring road around the island is 32 kilometres (20 miles) and there are no traffic lights.  You can take the 'clockwise' or the 'anti-clockwise' bus, and you'll get where you're going, one way or the other.

And it's what you imagine a South Pacific island to be.  Most of the island is surrounded by an aquamarine lagoon, protected by a volcanic reef, with white sands and palm trees.  And how can you not feel glad about a place that doesn't allow its buildings to be higher than the tallest palm tree?
Beaches
Water sports are obviously a central activity here.  For snorkeling or scuba gear, visit The Big Fish Dive Centre  where, according to its website, they teach courses in diving and happiness. Of course!
During my visit, I lazed for many contented hours on each of the two most popular beaches:  Muri on the south-east corner of the island and Aroa on the south-west, both with fine white sand and crystal clear water.  The most gorgeous beach I enjoyed was at the Little Polynesian Resort, a happy place indeed.  In the Cook Islands, since foreigners are not allowed to own property, the resorts are run by local families, and guests are treated as friends.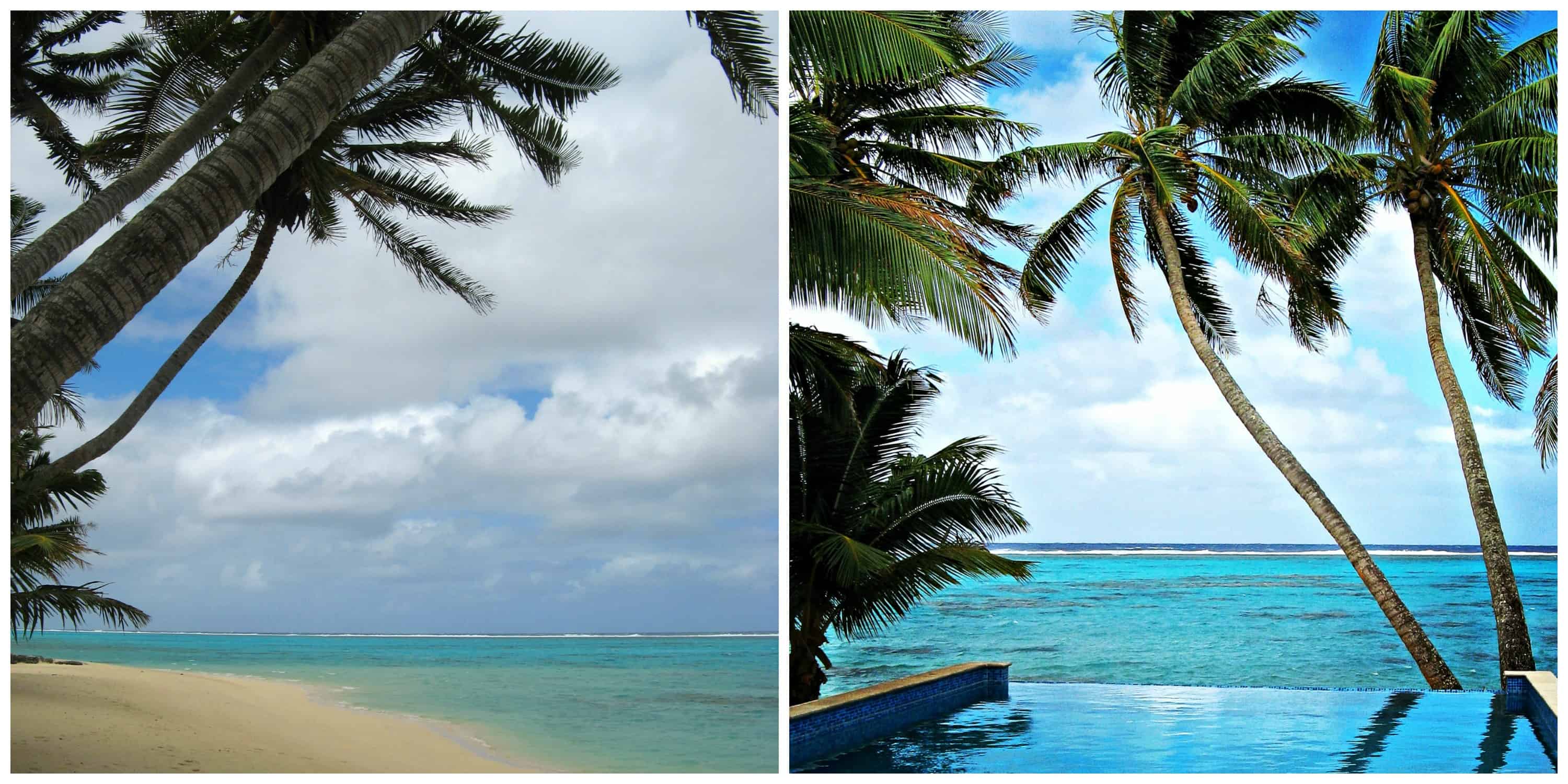 Enjoy the sound of the surf lulling you to sleep?  On the north and east sides of the island, the reef is essentially up against the shoreline.  It's not good for swimming, but, unlike the lagoon, it allows for big rolling waves, a mesmerizing view from the back deck of our island rental home.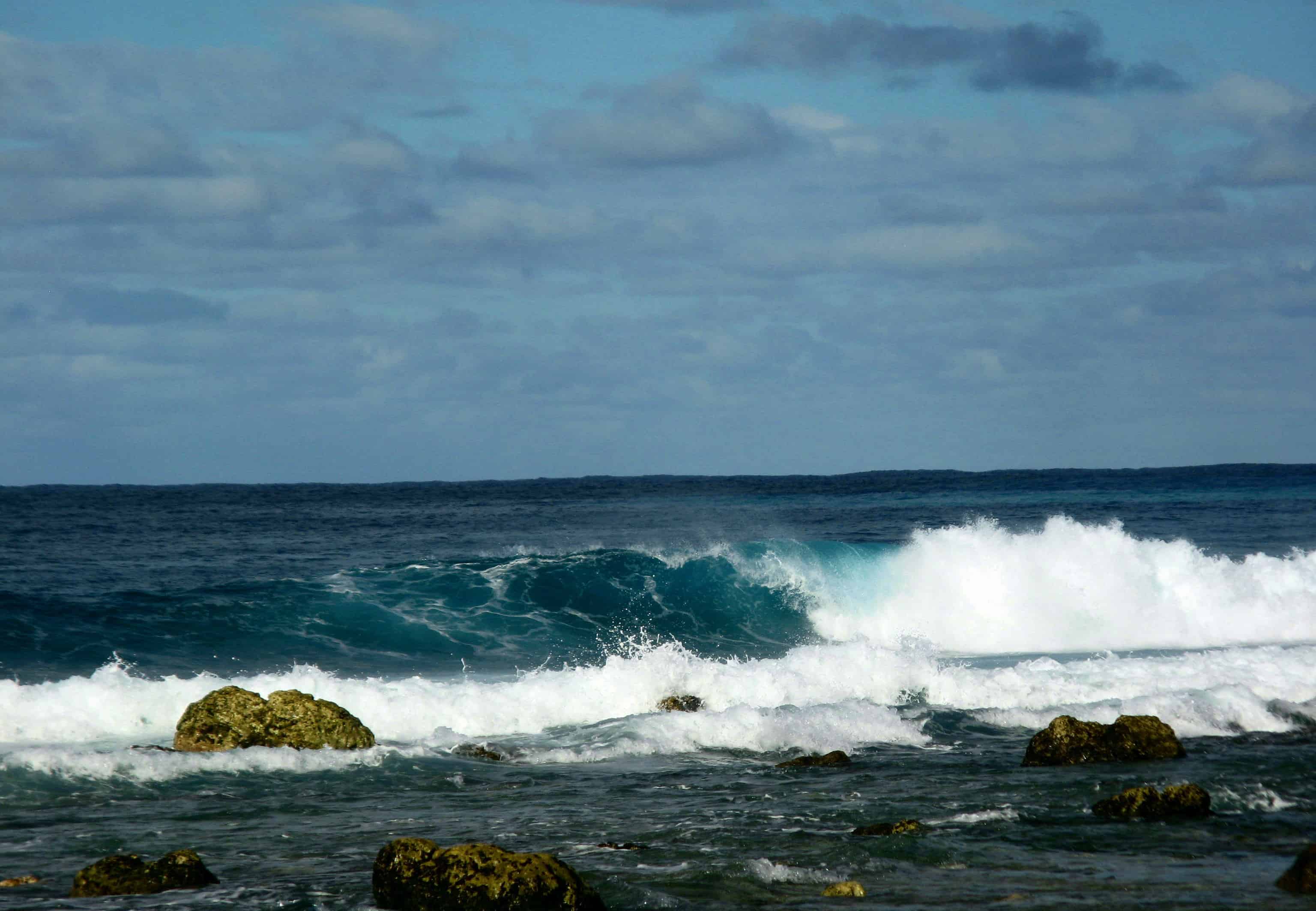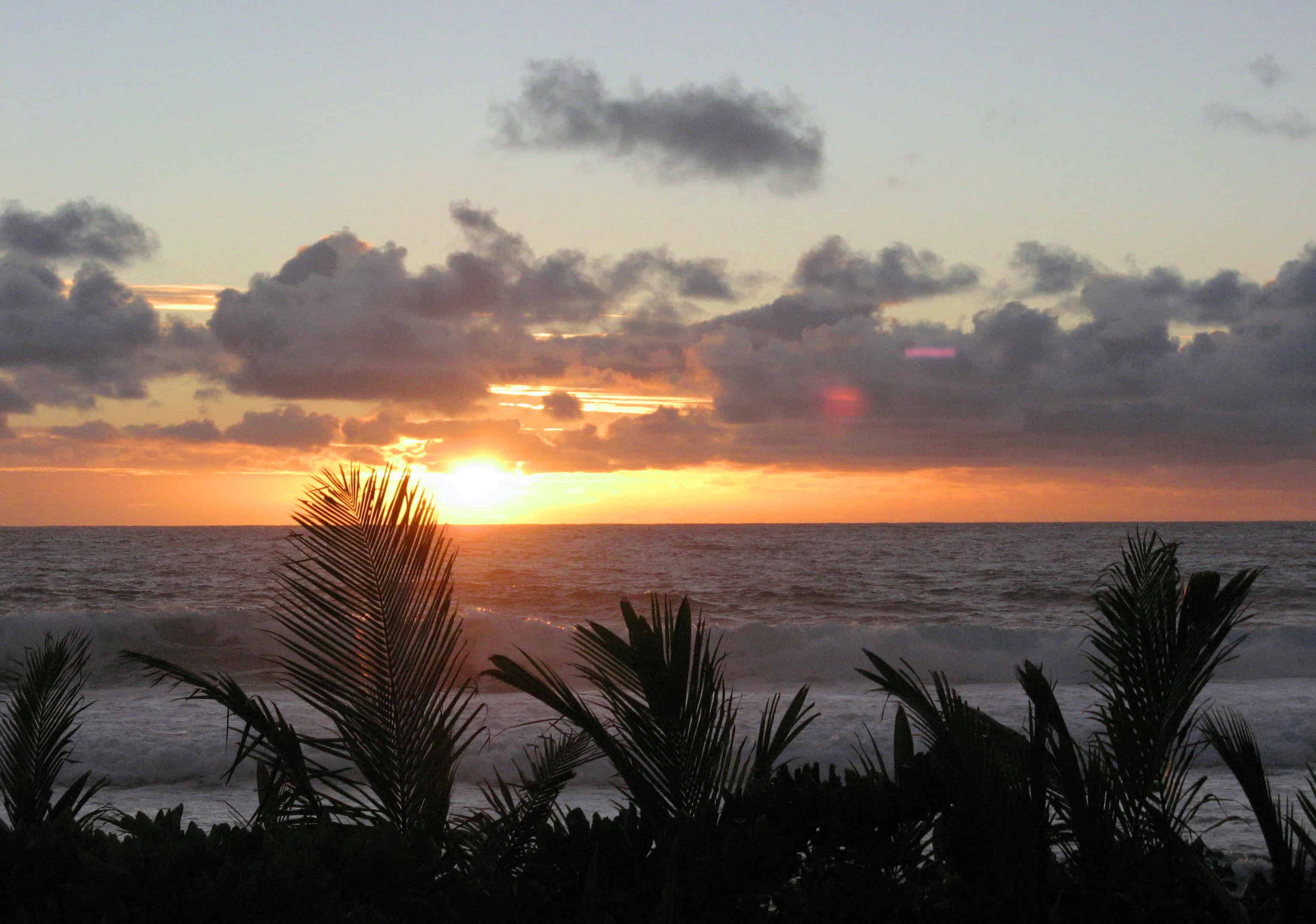 Eco Tourism
The interior of Rarotonga is dominated by eroded volcanic peaks and tropical jungle.  The best way to hike to the highest point, known as  'The Needle', is with Pa's Treks.
With his golden dreadlocks and encyclopedic knowledge of every plant in Rarotonga, Pa is a colourful guide and local medicine man.  At the start of the hike, Pa provided noni fruit juice to everyone as a bug repellent.  Known as the 'vomit fruit', this bug spray is bound to ward off pests of all kinds. It's also claimed to cure everything from arthritis to headaches to cancer.  Pa showed us a number of other plants with medicinal benefits, and, whether scientific or not, there's no denying the robust health of this mountain-climbing septuagenarian.     The hike ends at Pa's house with hospitality in the form of delicious smoked tuna sandwiches.


Culture
Family time in paramount for Islanders, and tourists are welcomed to join in on family activities.
On Sundays, that means getting dressed up and heading for the Cook Islands Christian Church, where the joyous singing will raise the roof.
On Saturdays, the Punanga Nui Market, near the commercial centre of Avarua, is also a family affair.  You'll find stalls selling clothing, crafts, and souvenirs, and you may even find a bargain on black pearls.  You can also grab some fresh fruit or takeout meals to enjoy, while you take in a celebration of Polynesian music and dance.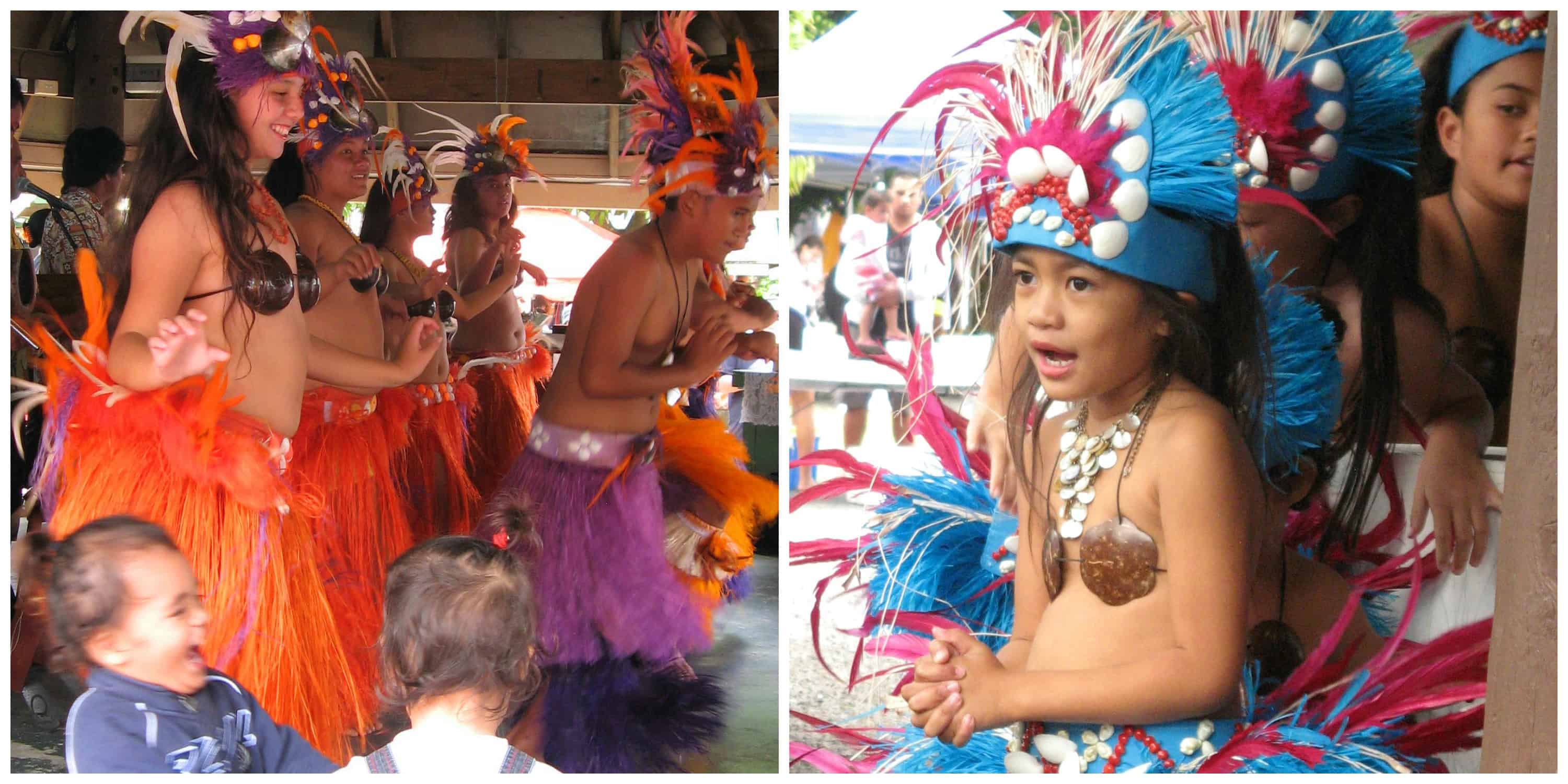 Eats
Another unique thing about the Cook Islands is that you won't find any of the big fast food chains here.  What you will find is fresh fruit and seafood, in abundance.
One of the nicest spots is the Tamarind House, in a restored colonial house on the beach.  And, oh, those sunset views.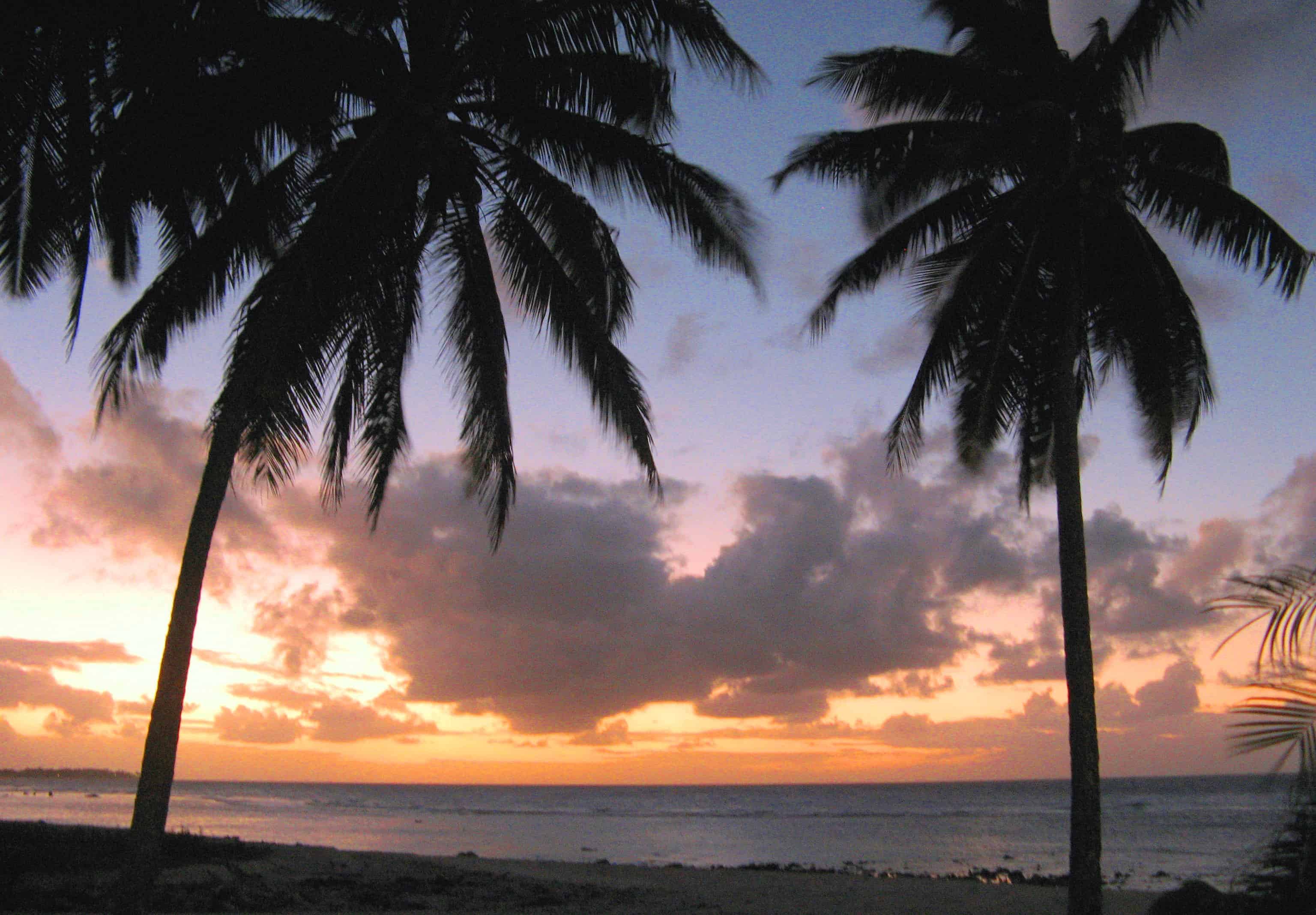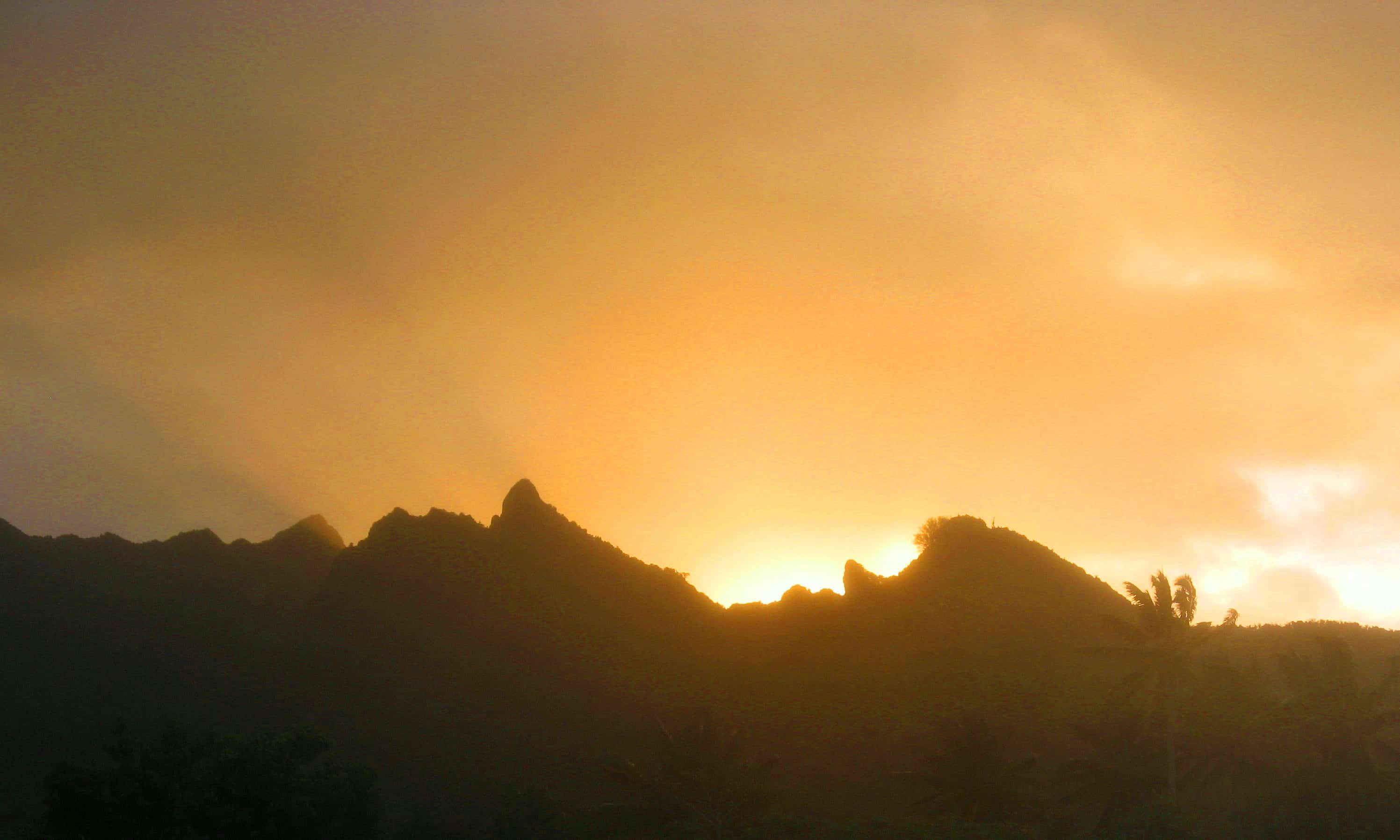 It's no wonder that the people in Rarotonga have such a happy outlook on life.  
I was only sad to leave.