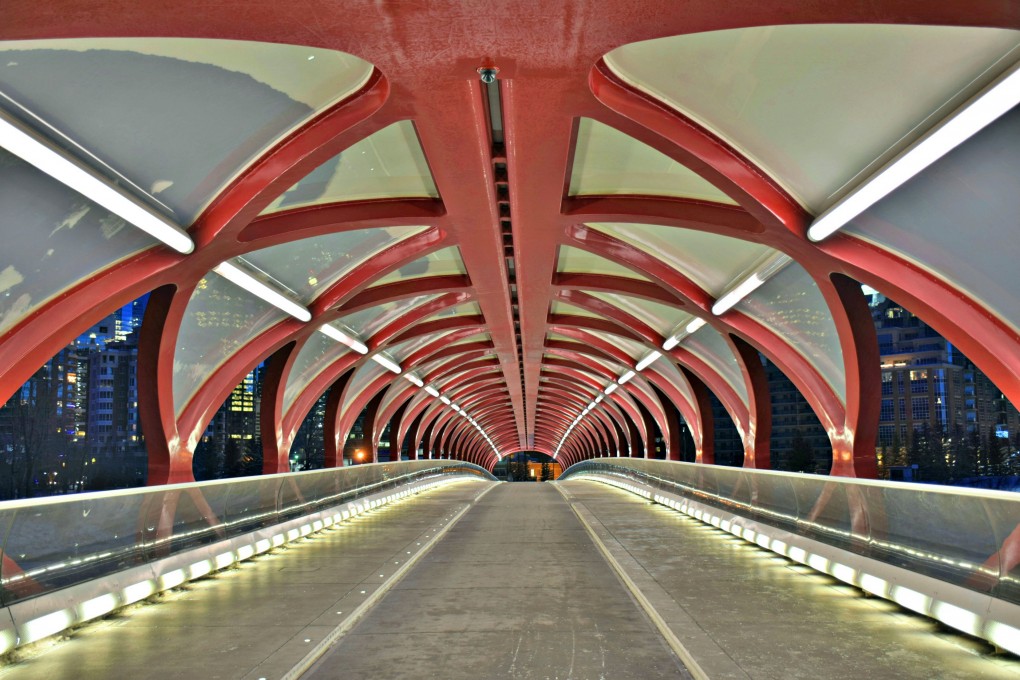 PHOTO OF THE WEEK: THE PEACE BRIDGE
This is the view for 6000 pedestrians and cyclists who cross the Peace Bridge in Calgary every day.
The bridge was so named because it links the Canadian city's Peace Park to Memorial Drive, named in honour of soldiers killed in the first World War.  The $25 million cost of the bridge nearly disrupted the peace for Calgarian taxpayers.
No matter how you look at it, the bridge is an architectural marvel.  At 130 metres (425 feet) long, it's amazing that the bridge supports itself, with no piers in the Bow River.
It's also a work of art that has quickly become an icon of the City of Calgary.