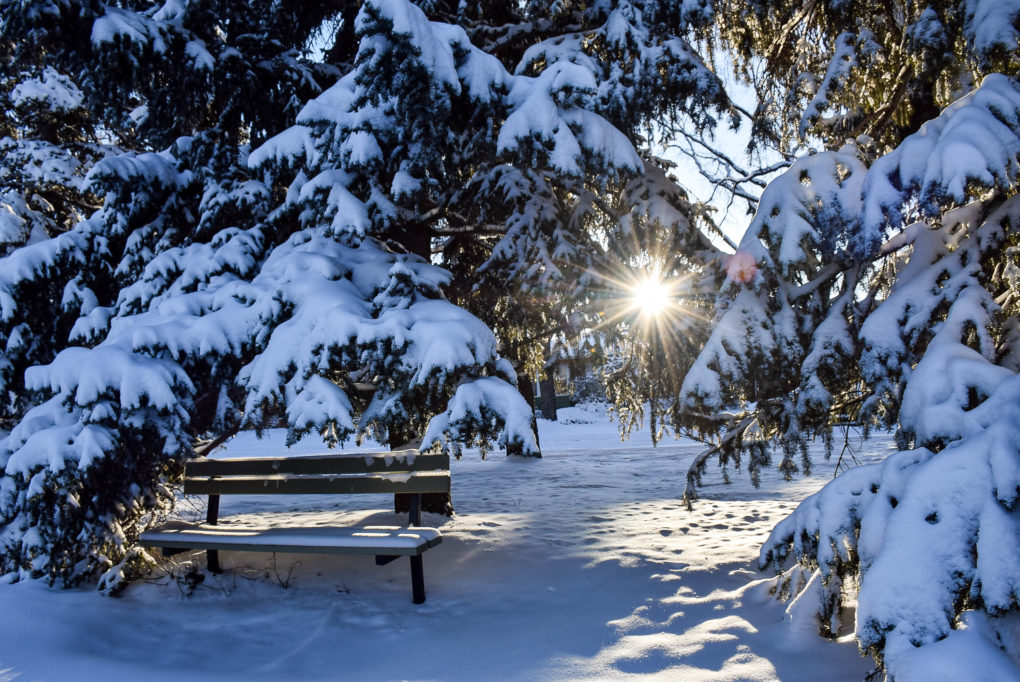 PHOTO OF THE WEEK: MAGICAL SNOW IN CALGARY
Maybe I've seen Frosty the Snowman too many times, but I think there's something special about snow on Christmas eve.
When I was in Calgary, Alberta, Canada over the holidays, it snowed all day and night Christmas eve.  Then, on Christmas day, the sun came out.  It was that powdery, sparkly kind of snow making everything look like a scene on a Christmas card.
That's the thing about snow.  Sometimes, it's just cold and miserable.
Other times, it's magical.