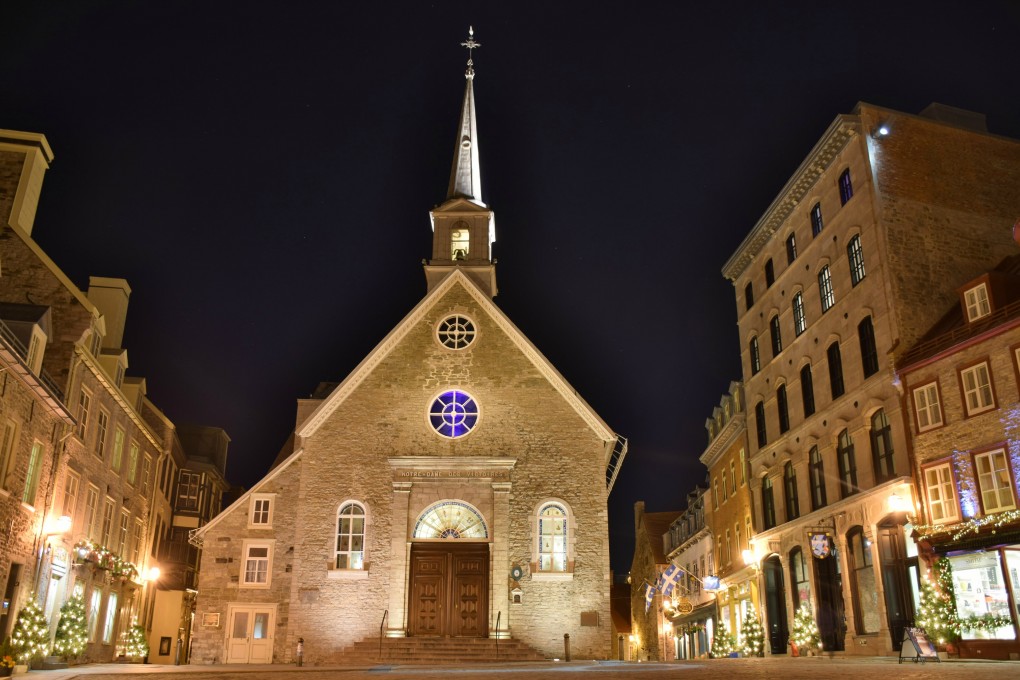 QUEBEC CITY: THE BEST PLACE IN NORTH AMERICA TO VISIT FOR CHRISTMAS
Old Quebec City in Canada is a magical place to visit for the holidays.  Founded four centuries ago by the French, the city exudes an old world charm that becomes even more enchanting when it gets decked out for the holidays.
The heart of the old city is Place Royale and the Petit Champlain District.  The cobblestone streets,  gabled rooftops and quaint cafes will make you feel as though you're strolling back in time through a European village.  The tasteful Christmas decorations enhance that ambiance, and don't go overboard with flashy lights or plastic Santas.  You can't help but feel festive as you wander these streets.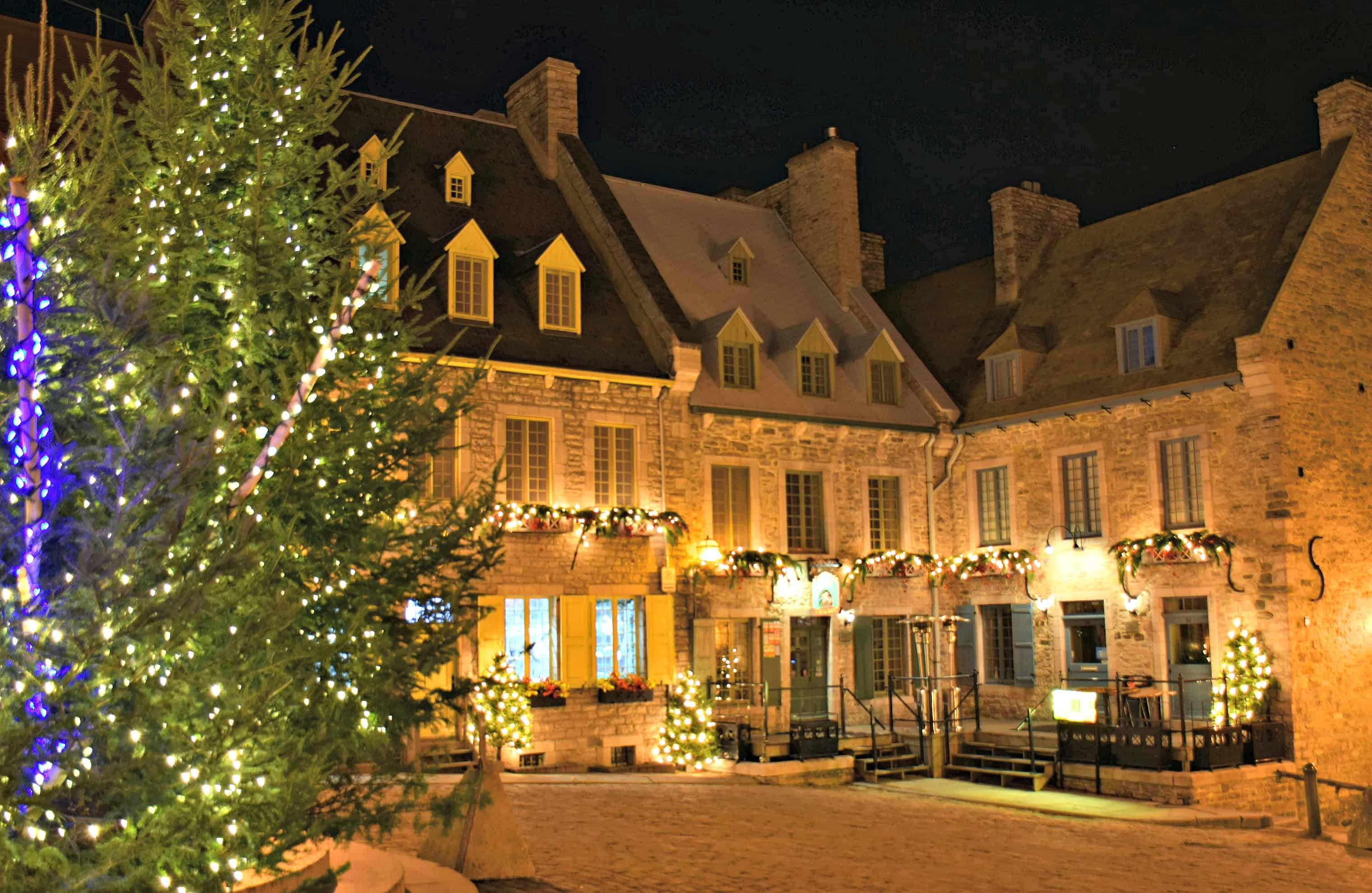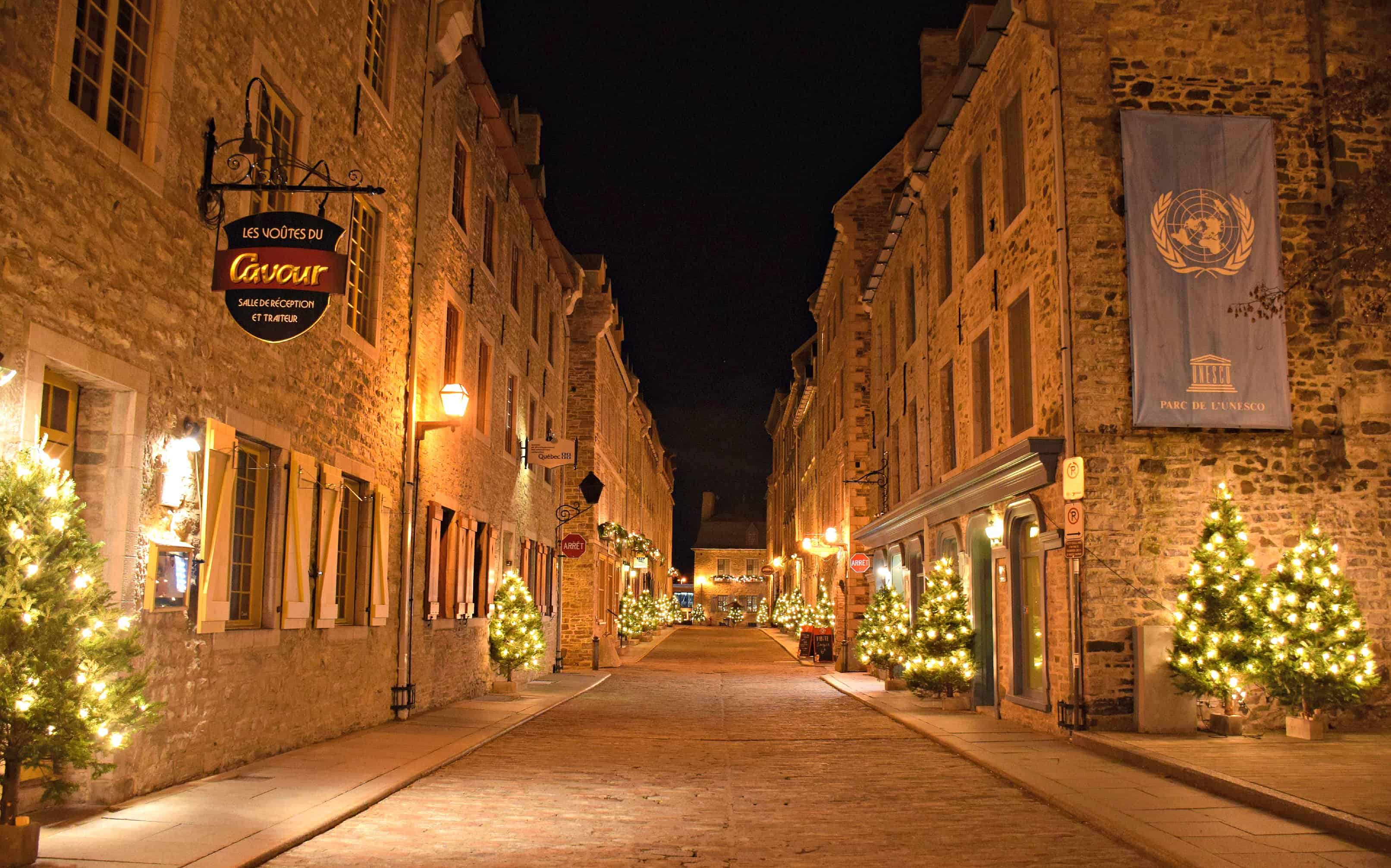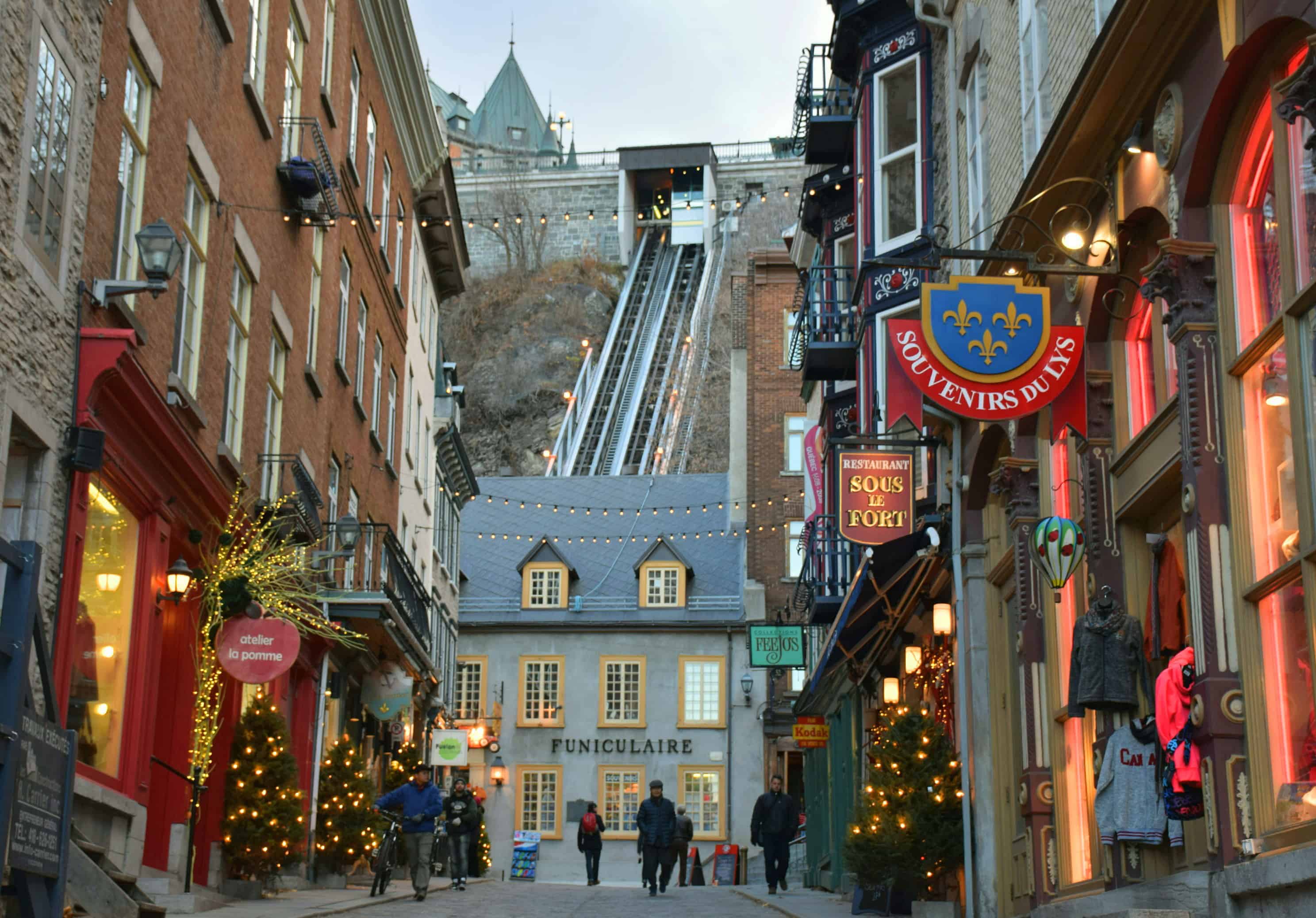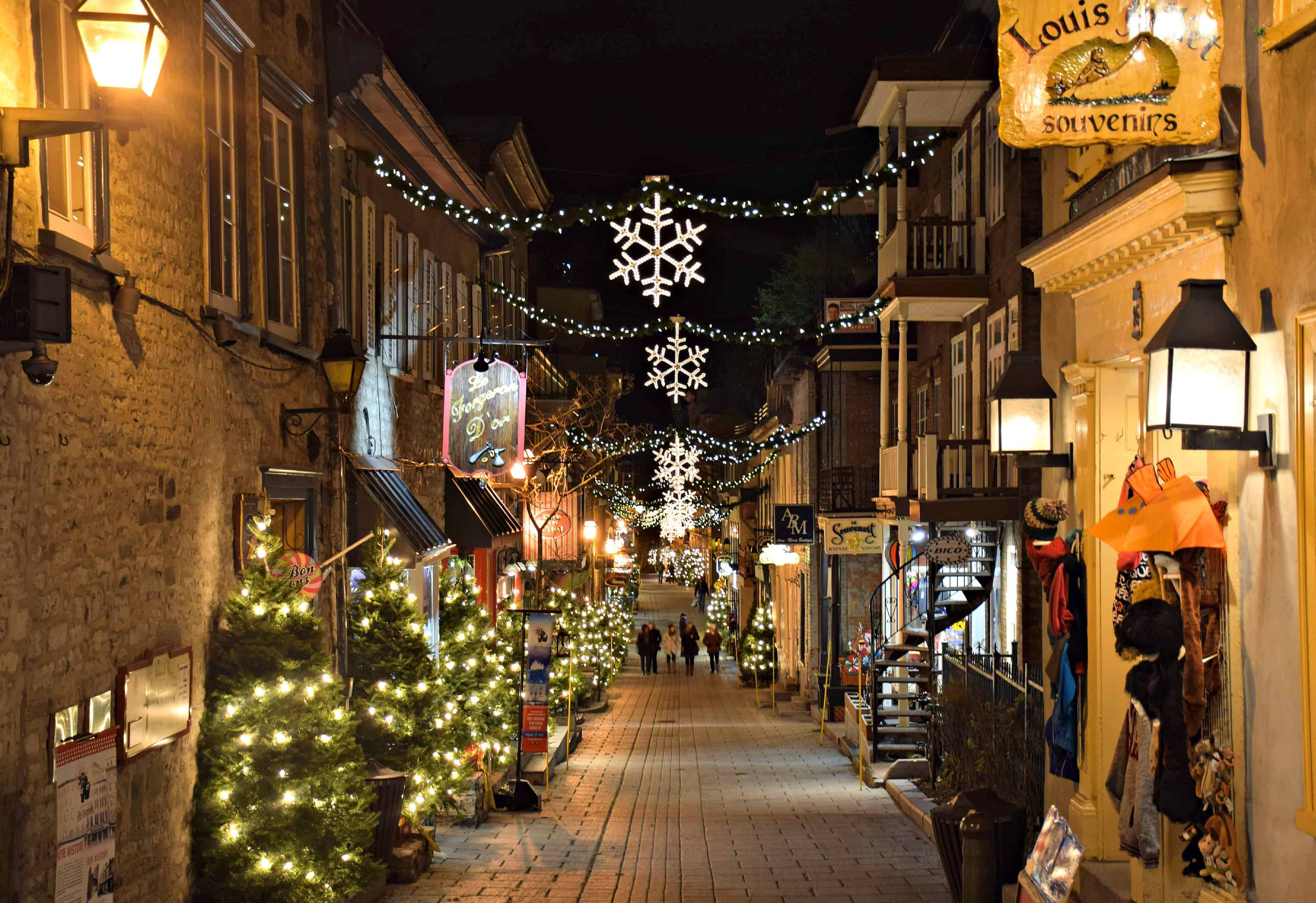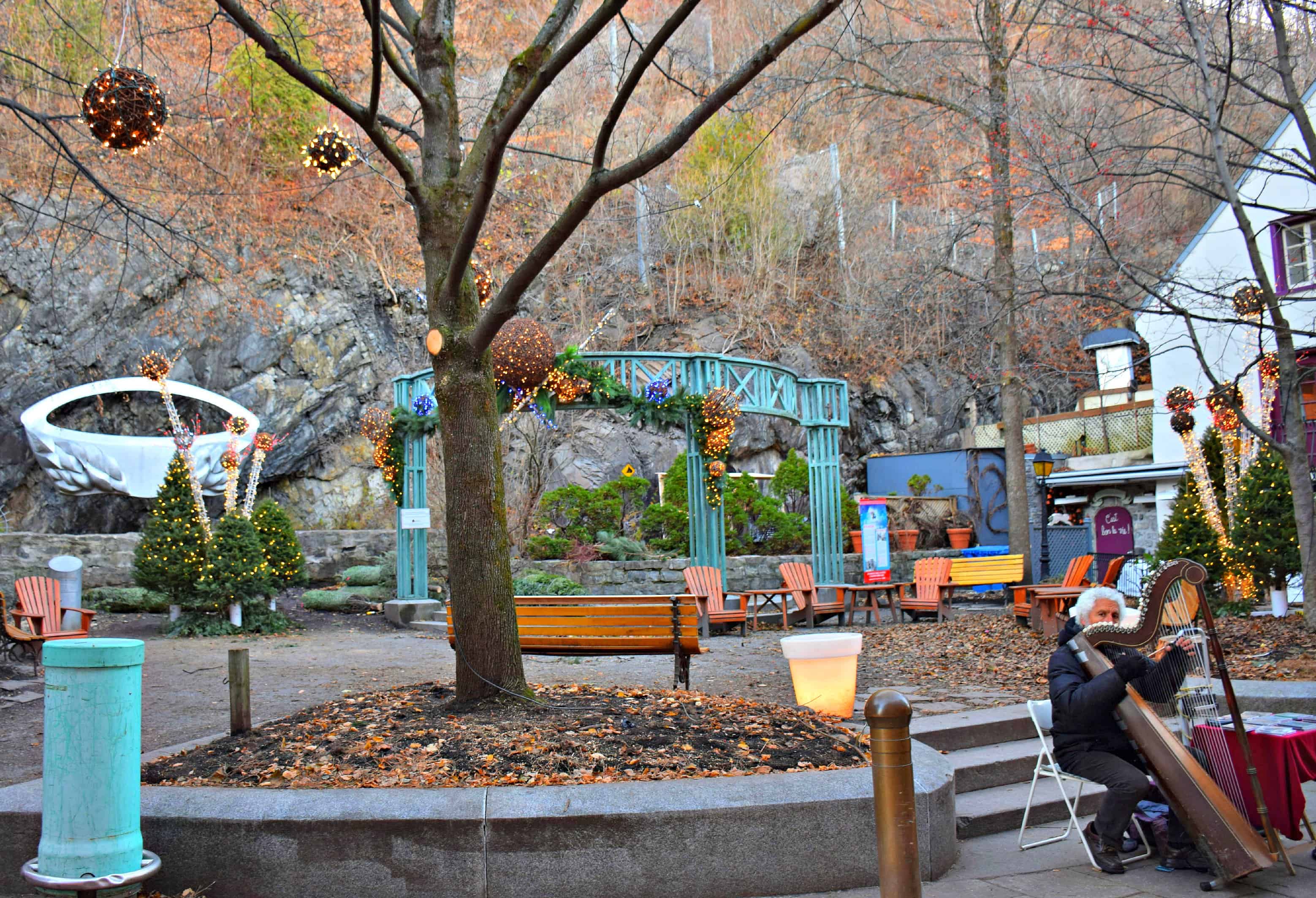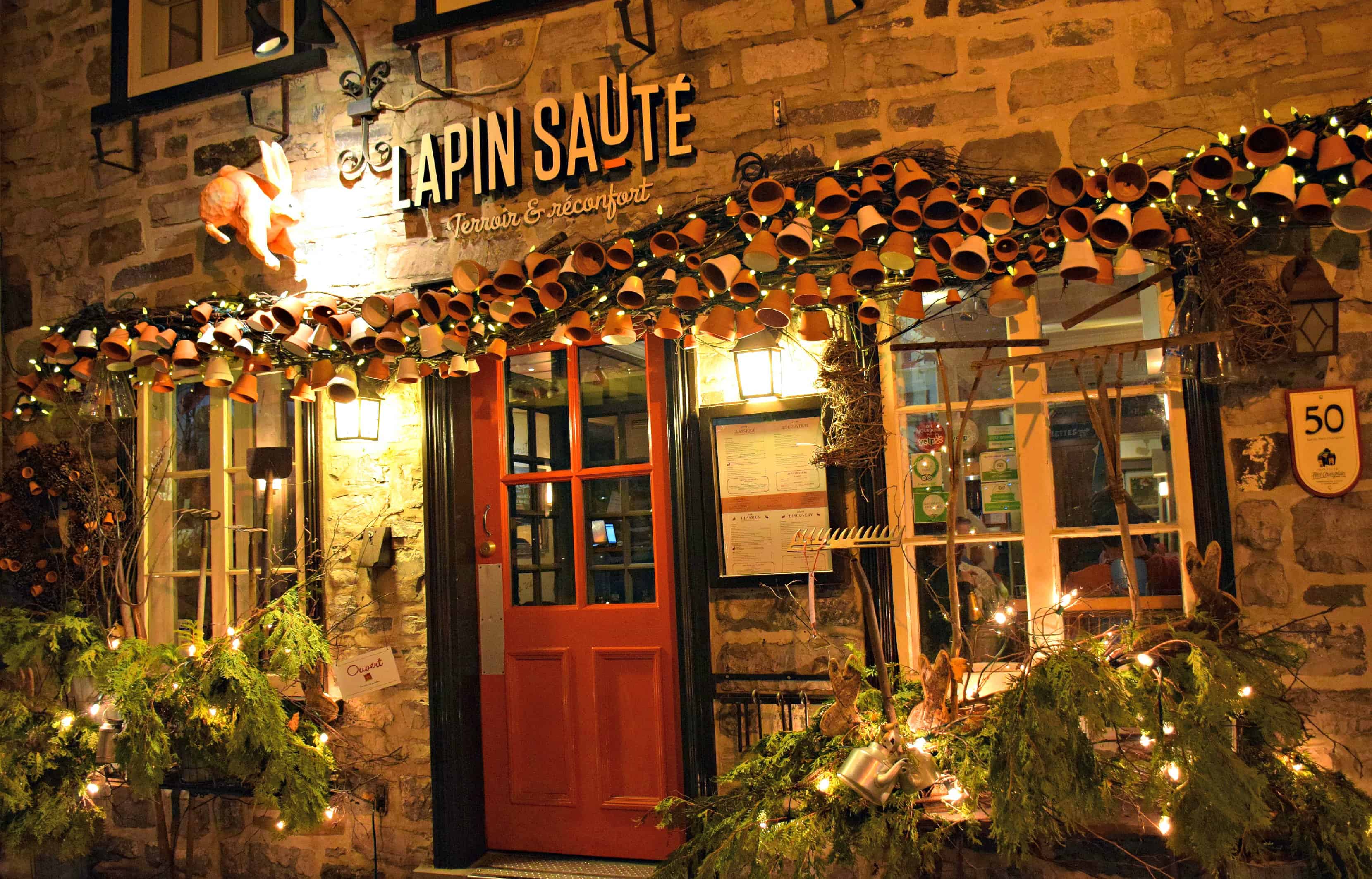 The old city's Upper Town gets in on the festivities as well.  Since I visited in November,  a German Christmas market has opened in front of City Hall, and a skating rink in Place d'Youville.  Don't miss the trees of hope at the fairy-tale castle hotel, the Fairmont Chateau Frontenac.  The trees are decorated and sponsored by companies to raise funds for the local hospital foundation.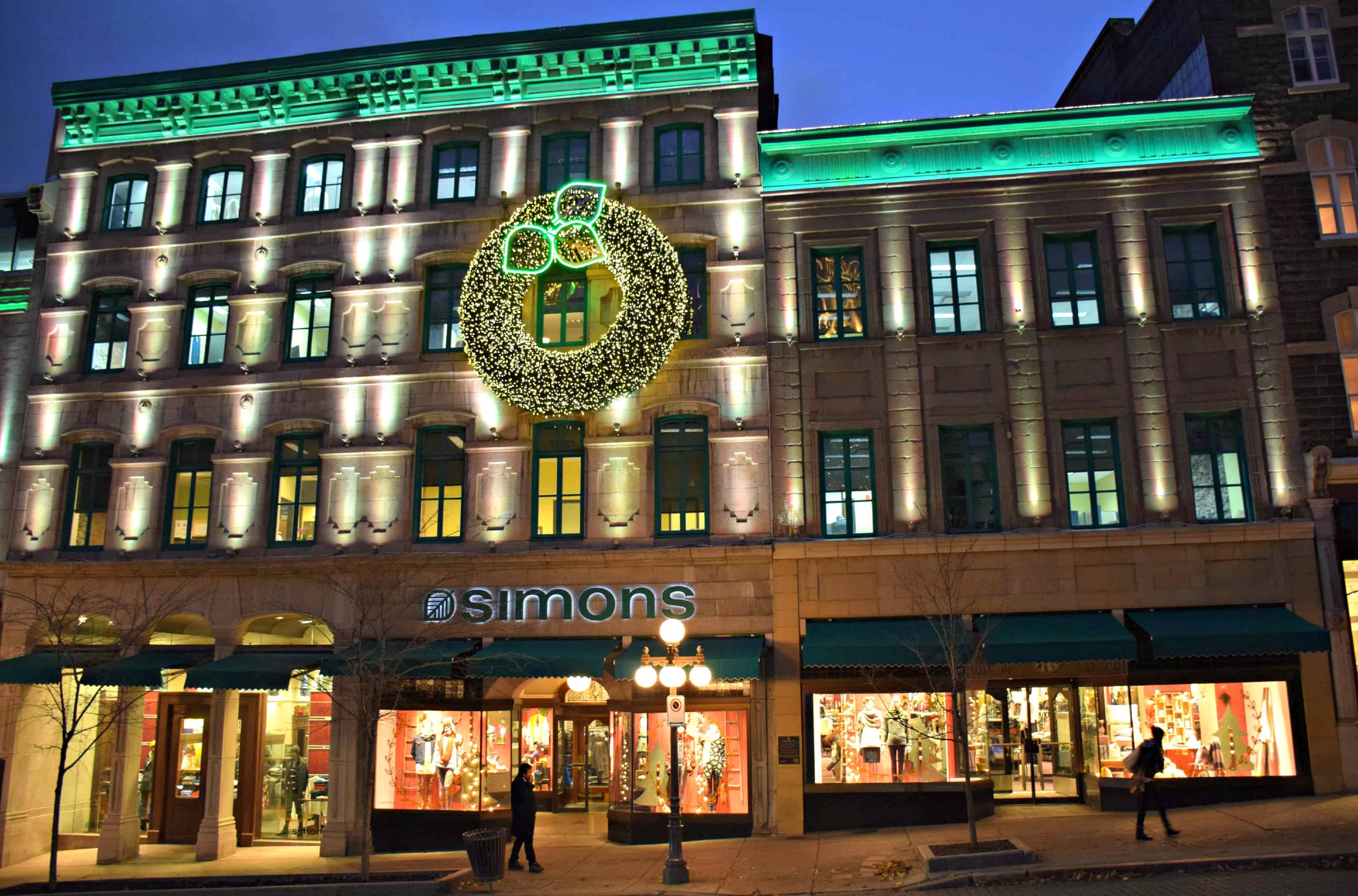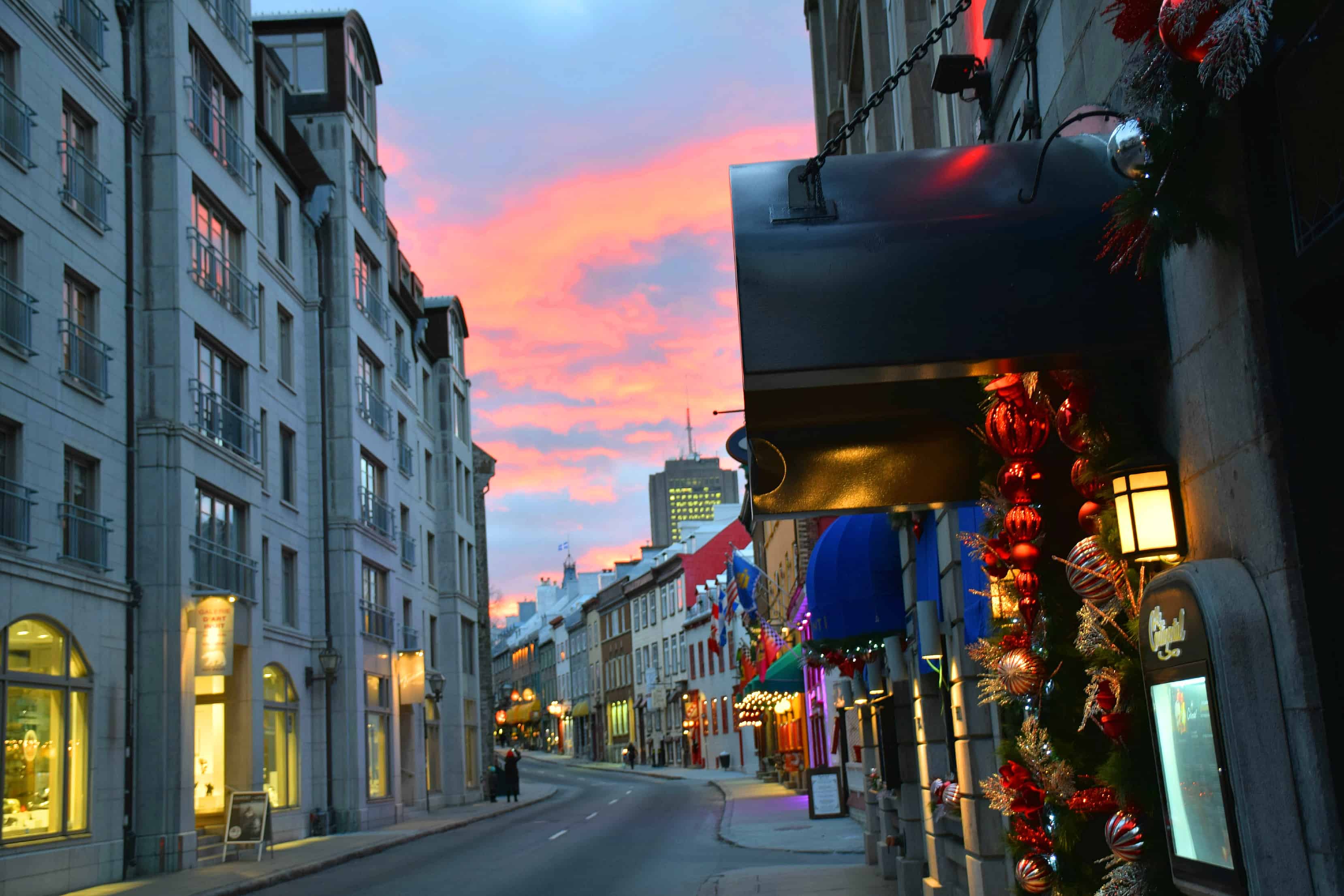 There is normally no shortage of snow for the holidays to complete the postcard views in the city.  Either way, it gets my vote as the best, and certainly the most charming, North American city to visit at Christmas time.