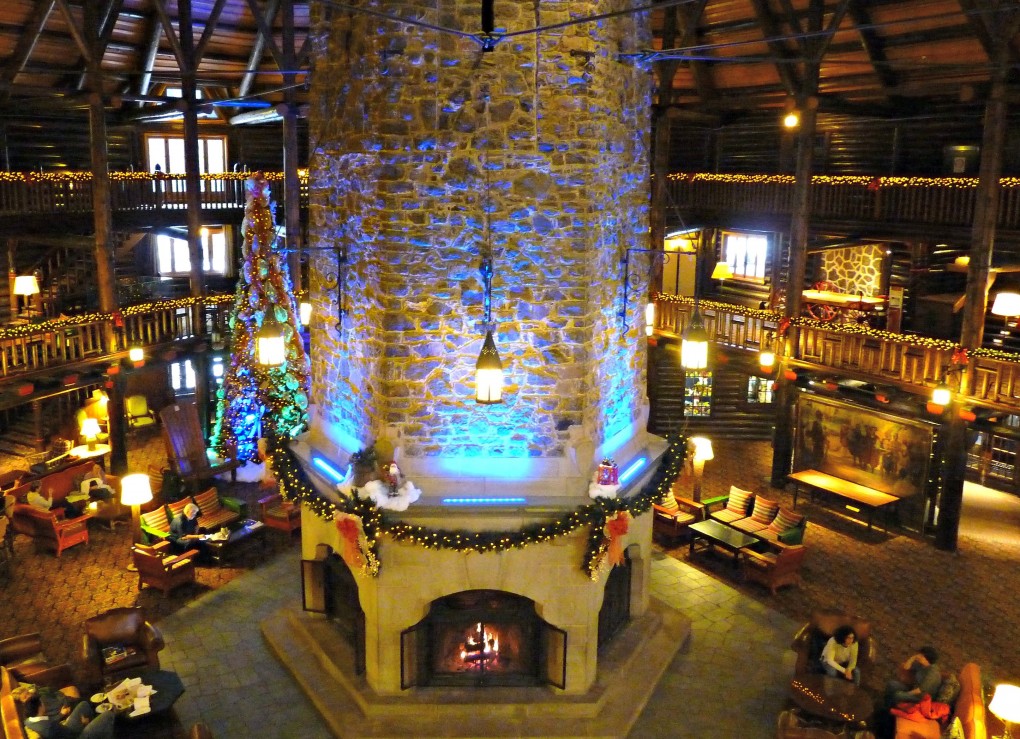 A HOLIDAY SPA BREAK IN THE WORLD'S LARGEST LOG CABIN
It was a maple-licious Monday.
In my post on avoiding the Grinchy holiday blues, I talked about the importance of  doing something for yourself at this busy time of year.   So, I did just that and booked a spa break at Fairmont Le Chateau Montebello in Montebello, Quebec, Canada.
This tranquil luxury retreat sits in a forest clearing along the Ottawa River, between Montreal and Ottawa.
One of Canada's great railway hotels, the Chateau Montebello was built in 1930, out of 10,000 red cedar logs that were hauled from British Columbia and slotted together into a star-shaped wooden castle.  On the inside, you see the natural wood colour.  On the outside, the logs are painted black, with bright red "fingernail-coloured" ends.
When former British Prime Minister Margaret Thatcher visited for a G-7 meeting, she is reported to have said that it must be the "world's largest log cabin".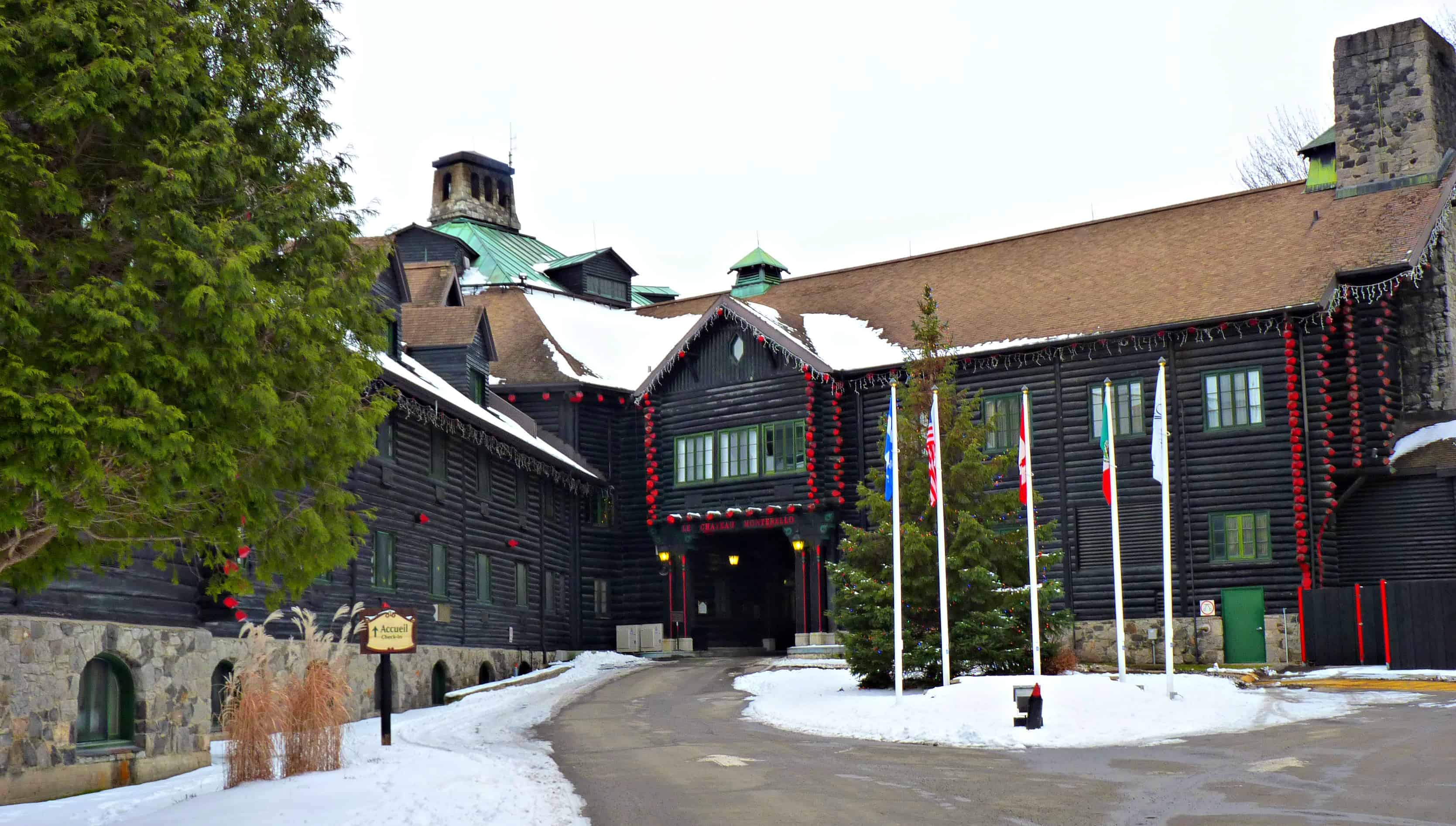 As with all of the railway hotels, there is some history to the place.   The property is one of the last surviving land grants made by 17th-century French kings to early settlers of what was then New France.  It was later owned by the prominent Papineau family of Quebec, and their mansion remains there today as a National Historic Site. 
The Chateau's log cabin architecture is amazing.  The most impressive, yet cozy, part of the building is its hexagonal rotunda, containing a massive six-sided stone fireplace that rises more than 20 metres (66 feet) to the roof.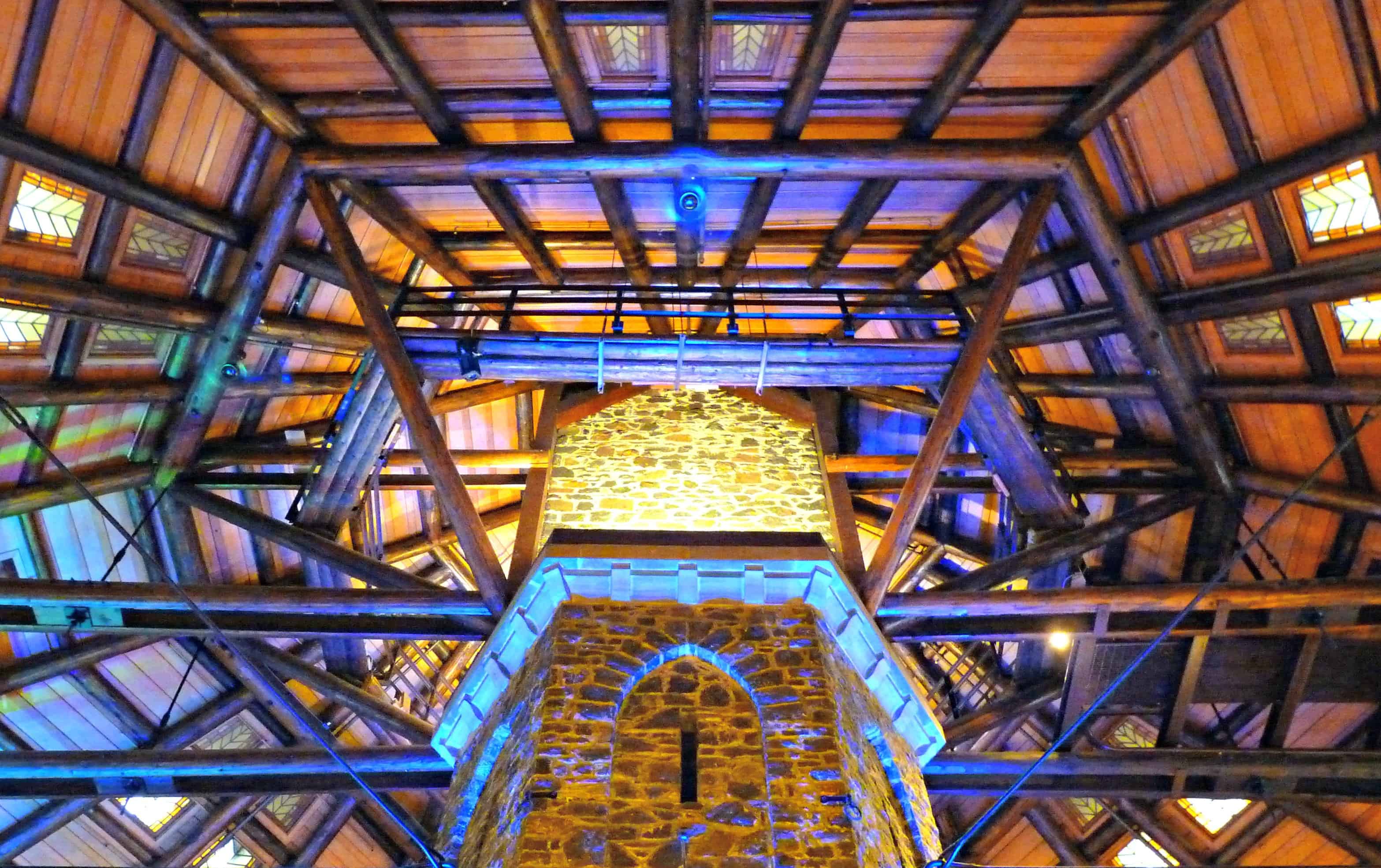 Of course, my agenda was all about pampering myself for a day.  So, upon arrival in the morning, I headed straight to the "Aux Chantignoles" dining room, which specializes in French cuisine.  Number one on the agenda:  French crepes with maple syrup.  Breakfast of champions!  Certainly delicious anyway.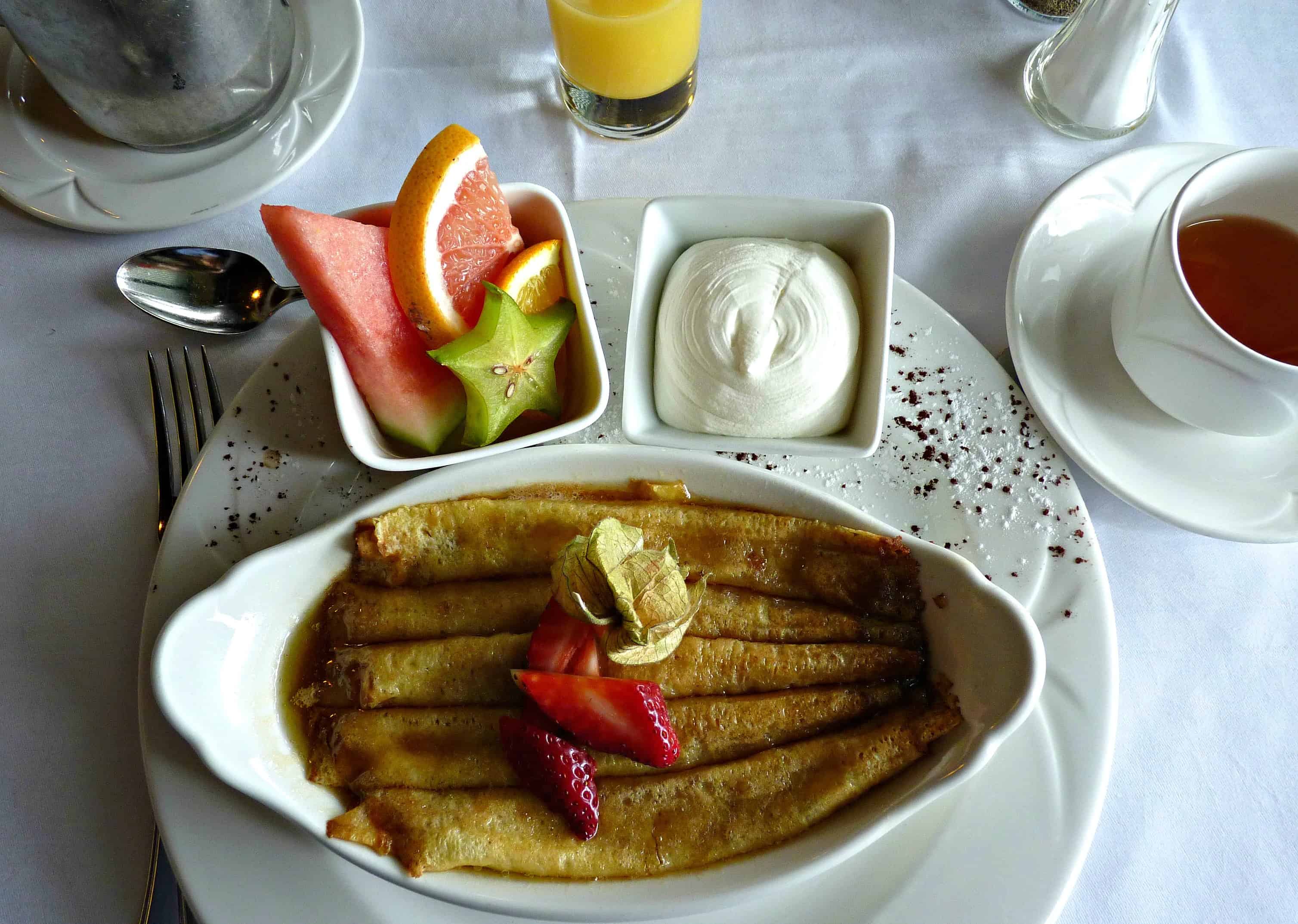 After breakfast, I rolled my sugar high outside for a walk on the grounds.  I couldn't have asked for a more peaceful scene, away from the shopping and general mania of the season.  While everyone else was driving in circles looking for parking spots at their local malls, I was walking in a holiday greeting card.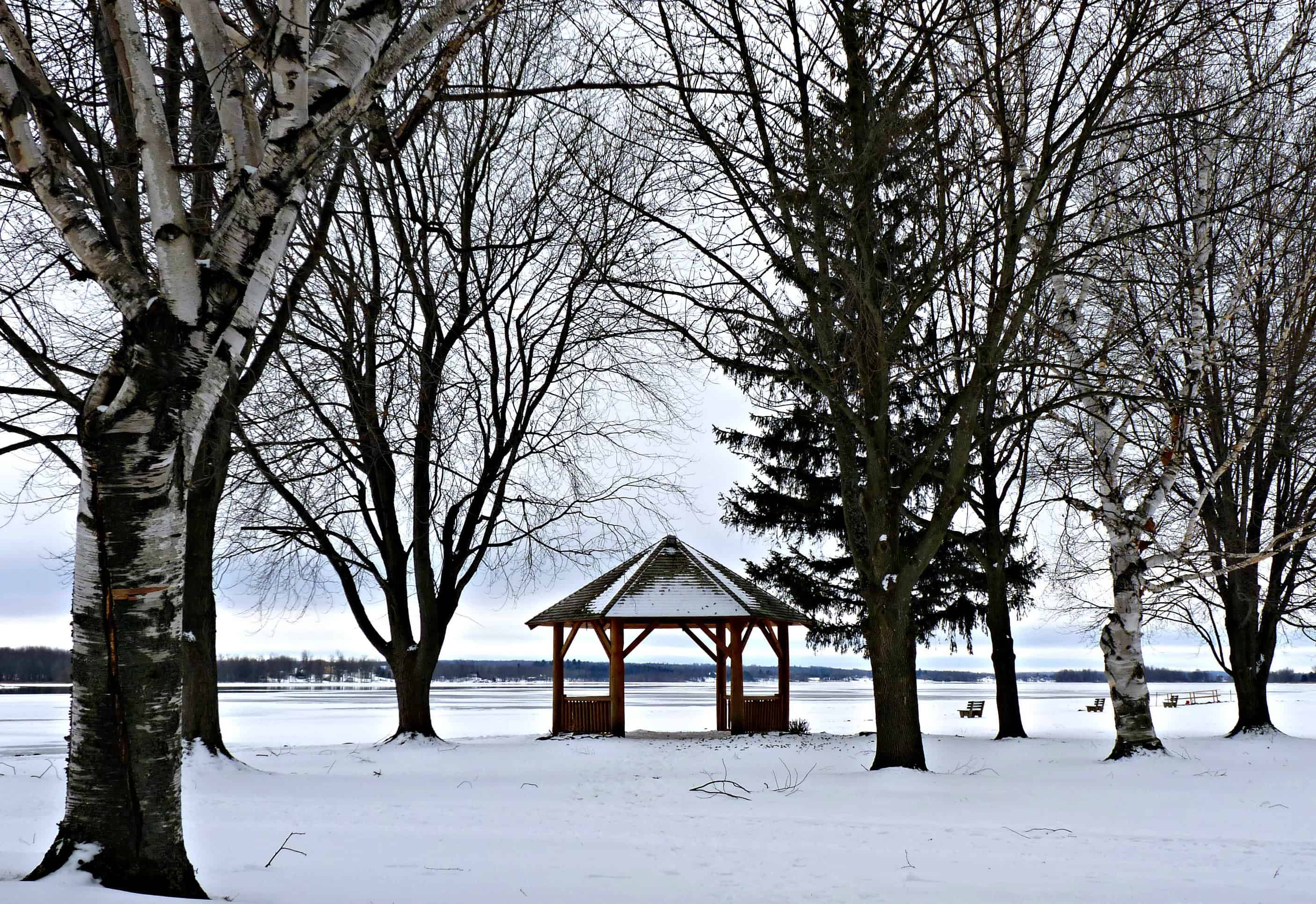 My sugar high sustained, I hit the pool at about noon, and was pleasantly surprised to have it all to myself.  Score another one for serenity in the season.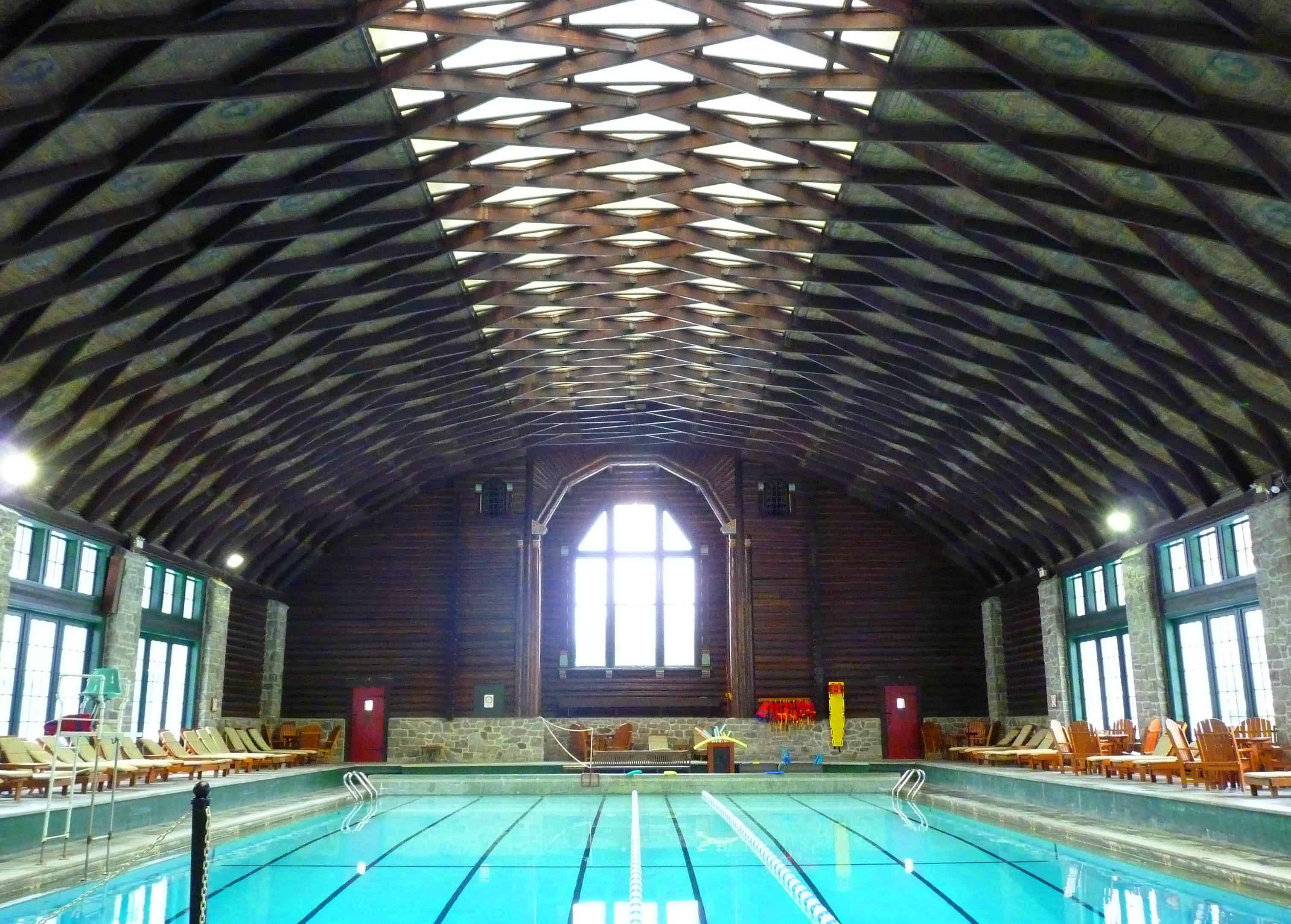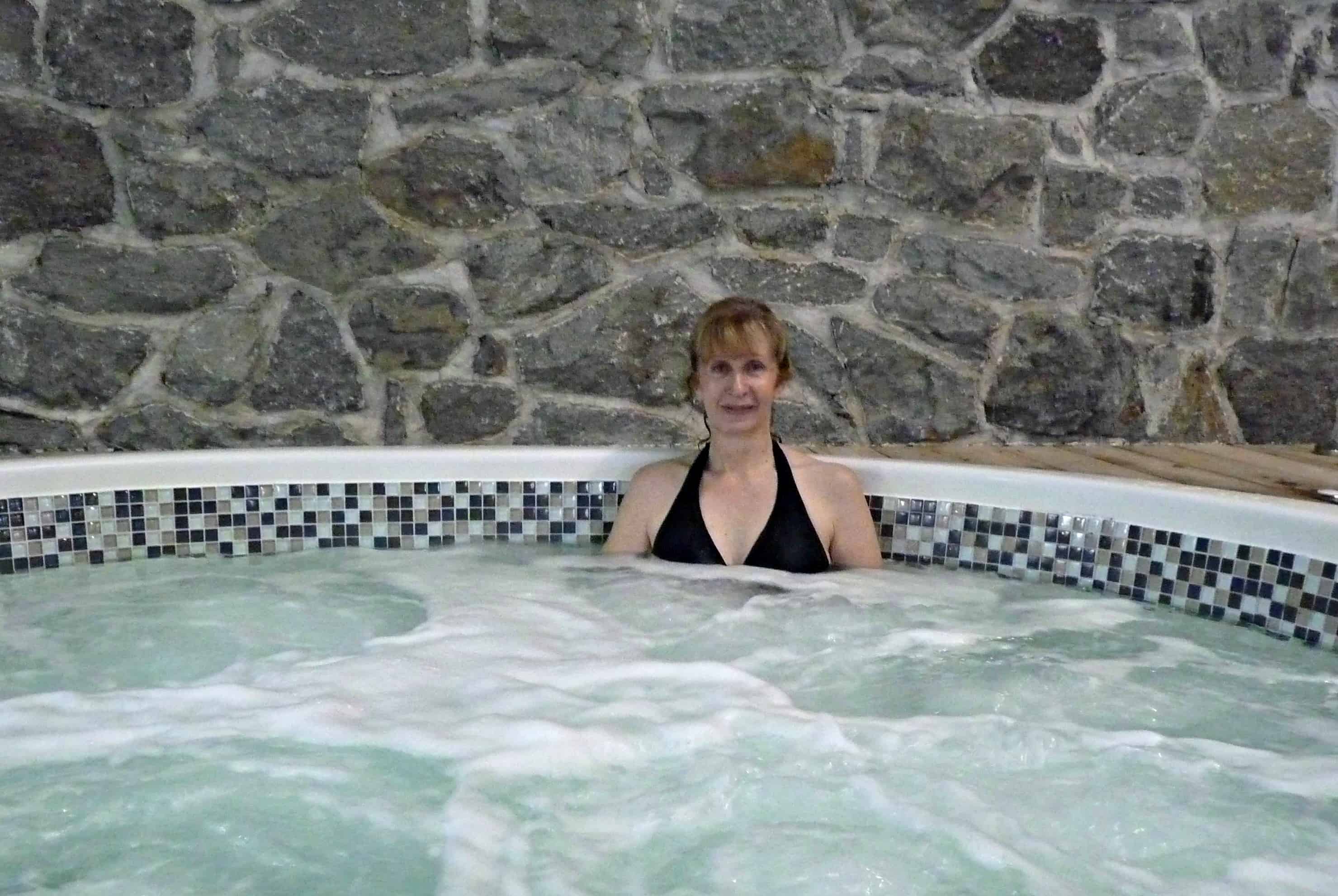 The spa lounge has another cozy fireplace and panoramic windows overlooking the river and surrounding forest.  The spa's hallmark is its green blanket.  The idea is to relax and be soothed under a toasty blanket in the colour of nature.  Sort of like Linus from the Peanuts cartoon, only Canadian.
I couldn't resist the spa's signature 90-minute green blanket body wrap.  It starts with an all-over maple sugar scrub to smooth out any rough winter skin.  Then a light massage with rich maple body butter.  After that, I was wrapped up in the green blanket and a heated blanket to allow the body butter to soak into my skin.  And while this is happening, a scalp massage.  Well, you could have poured me out of that blanket like maple syrup!  That green blanket works like a charm and my skin was left silky smooth.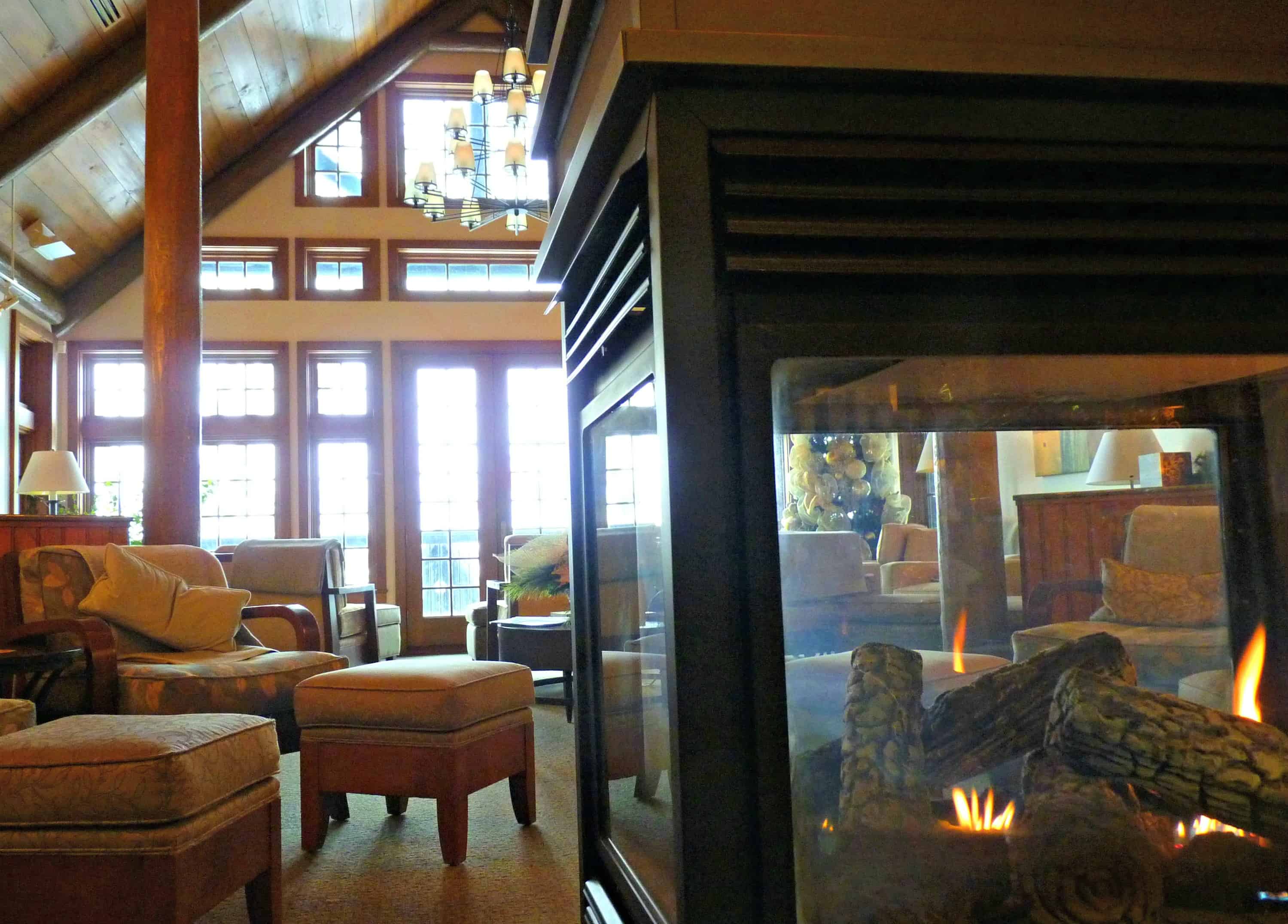 I sat by the crackling fire in the rotunda and savoured my mellow state a little longer.  There was a light snow flurry outside, and yes, some shopping and baking to do.  But, I was feeling great.  Not only that, I had discovered the secret to easing the stress of the holiday rush.  If you see me in the mall, I'll be the one clutching a blanket.