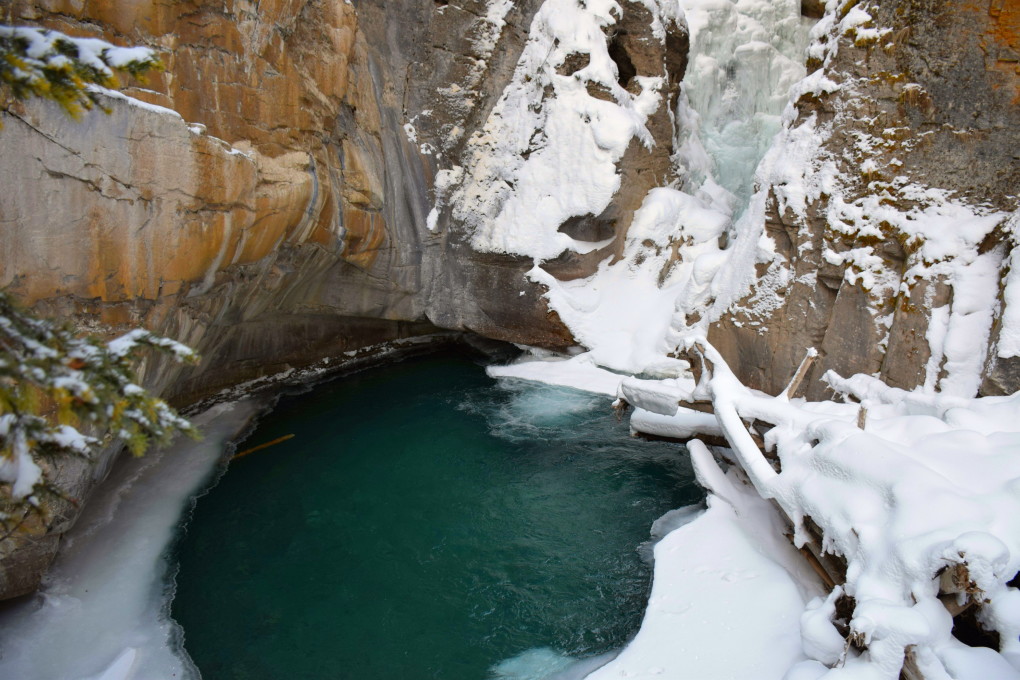 AMAZING VIEWS THAT WILL MAKE YOU WANT TO WALK ON ICE
Warning:  This article may cause the 'Let It Go' song from the movie, 'Frozen' to get inside your head.
In the summer, one of the most popular hiking trails in Canada is at Johnston Canyon near Banff, Alberta.
In the winter, it's transformed into an icy wonderland that looks straight out of the movie, 'Frozen'.
Johnston Canyon was formed over thousands of years by a creek which has cut through the limestone rock to form sheer canyon walls and waterfalls.  A series of trails and steel catwalks provide easy access into the canyon.
I'll admit to being a little skeptical as to whether walking on ice for over two hours in a cold canyon could constitute a fun activity, never mind travel bliss.  In fact, it turned out to be an incredible experience, like walking into a Currier and Ives postcard.  And yes, it was fun too.
Although you can do the hike on your own, I signed up for a guided tour with Banff Adventures, one of several companies in the area.  A key advantage of using a tour company is that they provide ice-cleats that strap on over your boots to provide traction on the icy trail.  The tour includes information on the ecosystem, legends of the canyon, and, importantly, hot chocolate and cookies.
It's just over 1 kilometre (0.6 mile) on a gentle incline to get to the lower falls.  Once we got moving, I wasn't feeling cold at all.  It's not long before you see ice clinging to the canyon walls, and just about everything blanketed with snow.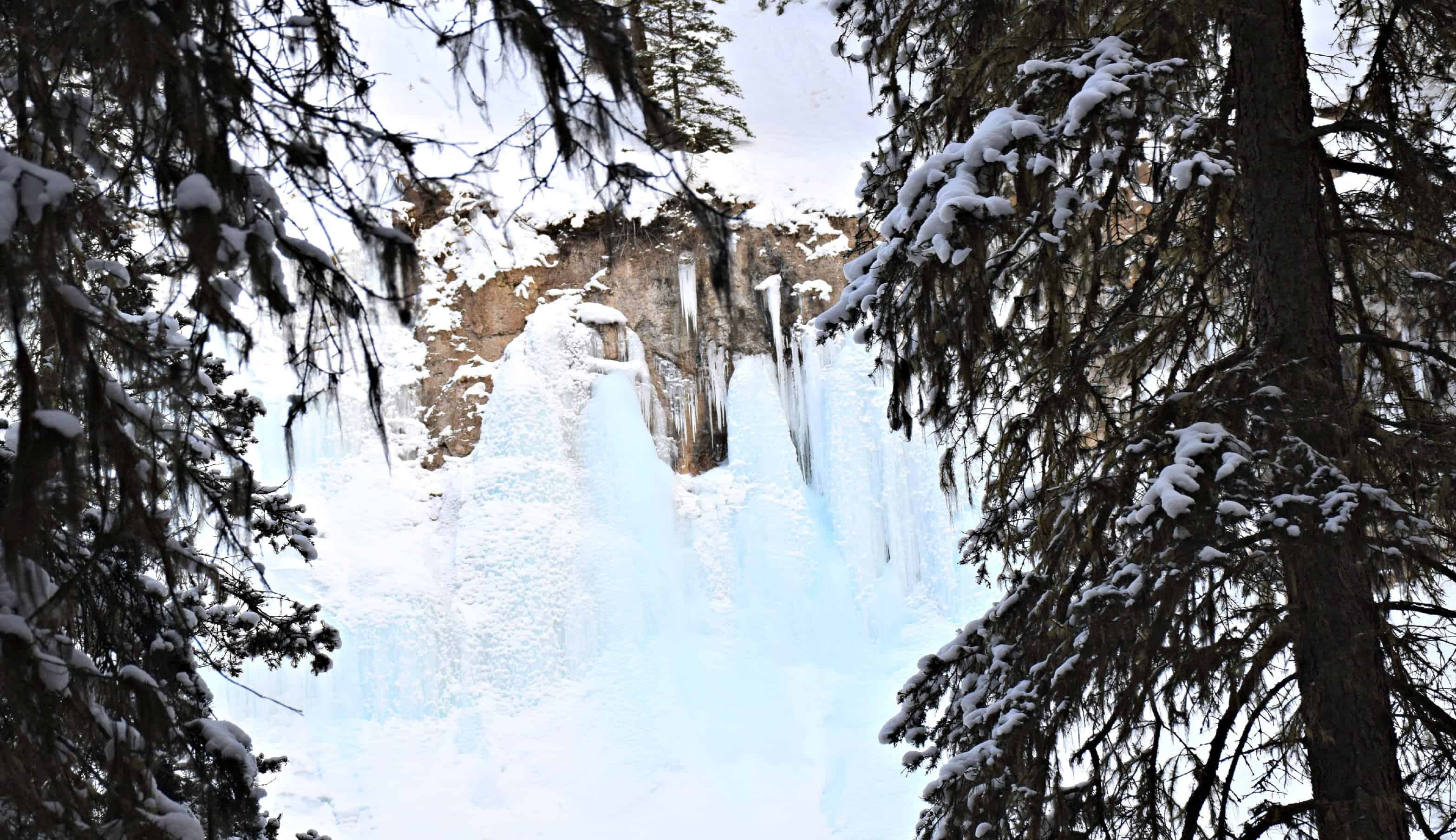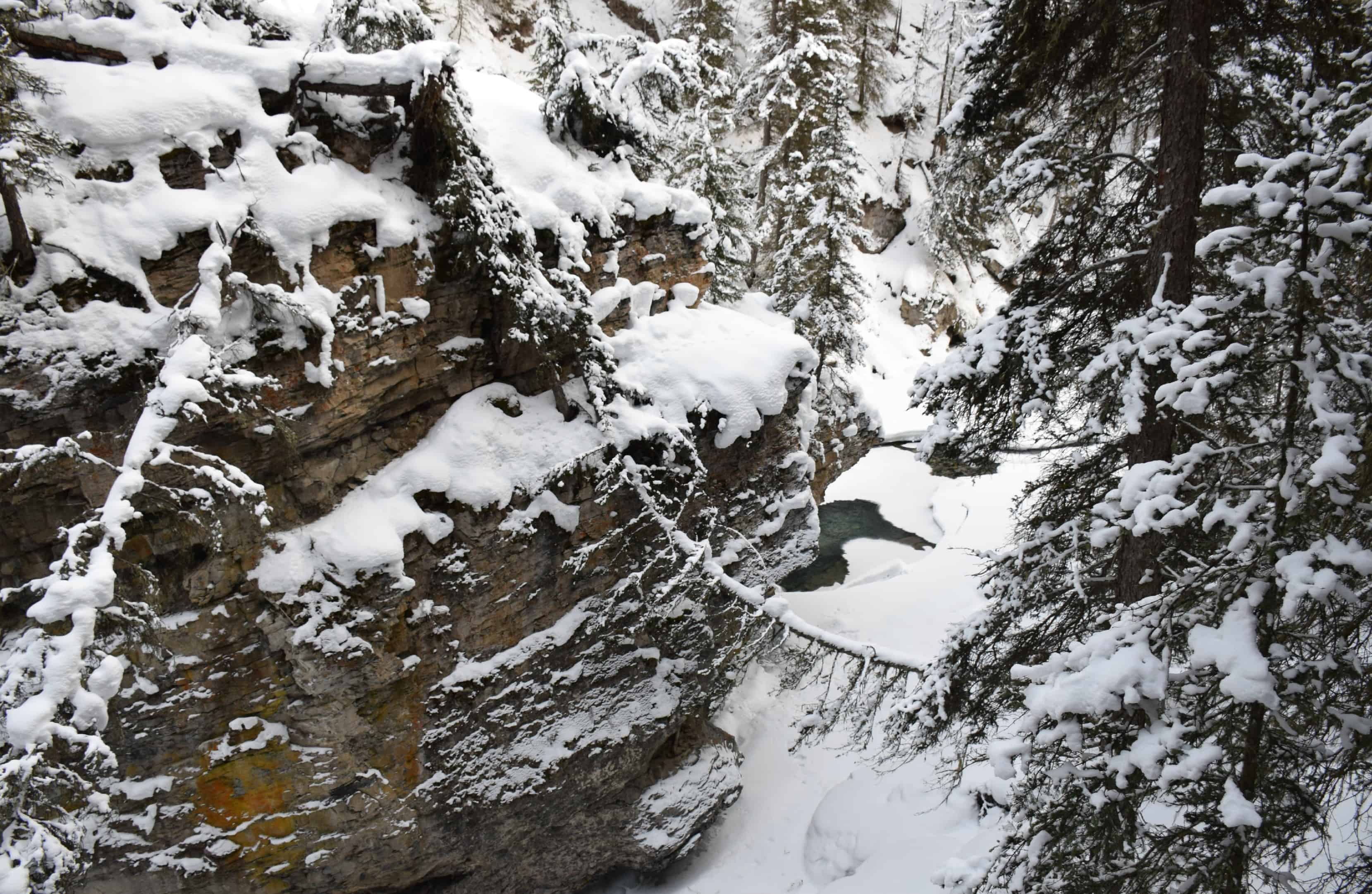 As we approached the lower falls, the first sight that came into view is a deep pool, created by the plunging water.  You can hear the rushing water behind the curtain of ice that covers it.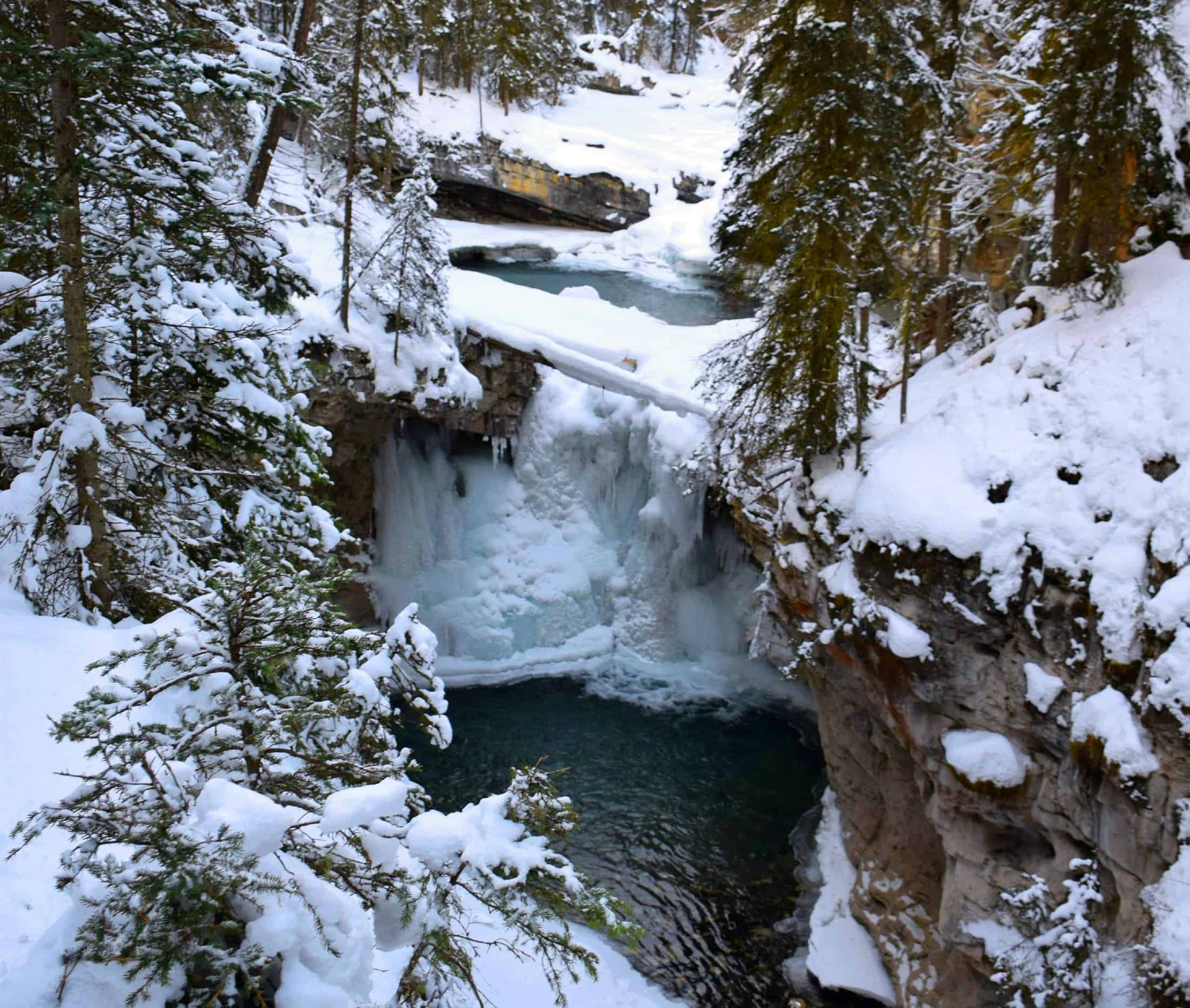 The lower falls are gorgeous, but the upper falls were really the prize that took my breath away.  It's another 1.6 kilometres (almost 1 mile) to get there, over a more rugged trail and steeper incline of switchbacks.  It's not particularly difficult, although you may notice the effects of the high altitude during this section.
This is where nature has worked her magic.  It's almost as though Elsa, herself, came along and froze the waterfall in midstream.  The upper falls are a 27-metre (90 foot) ice sculpture, a stunning work of art.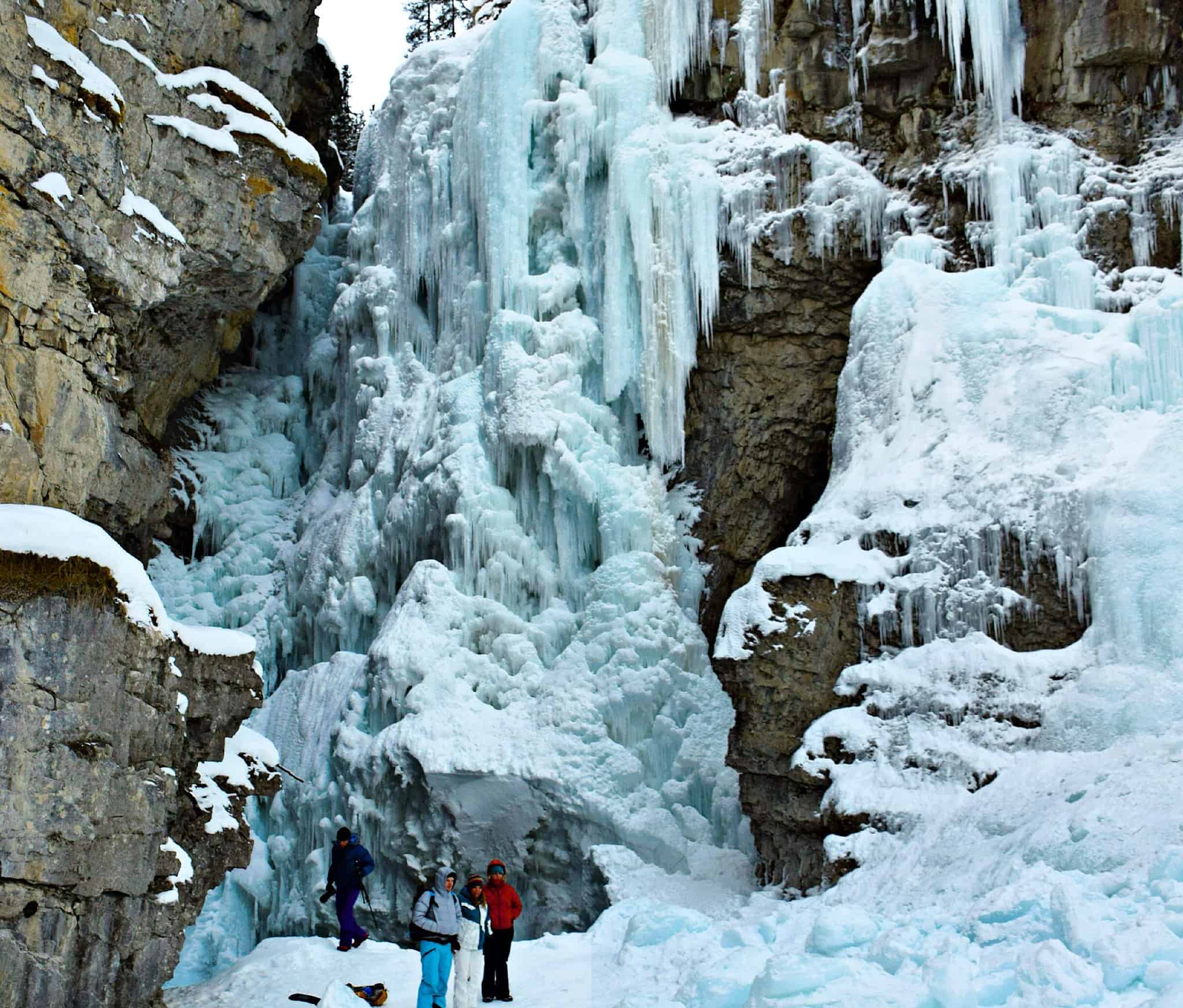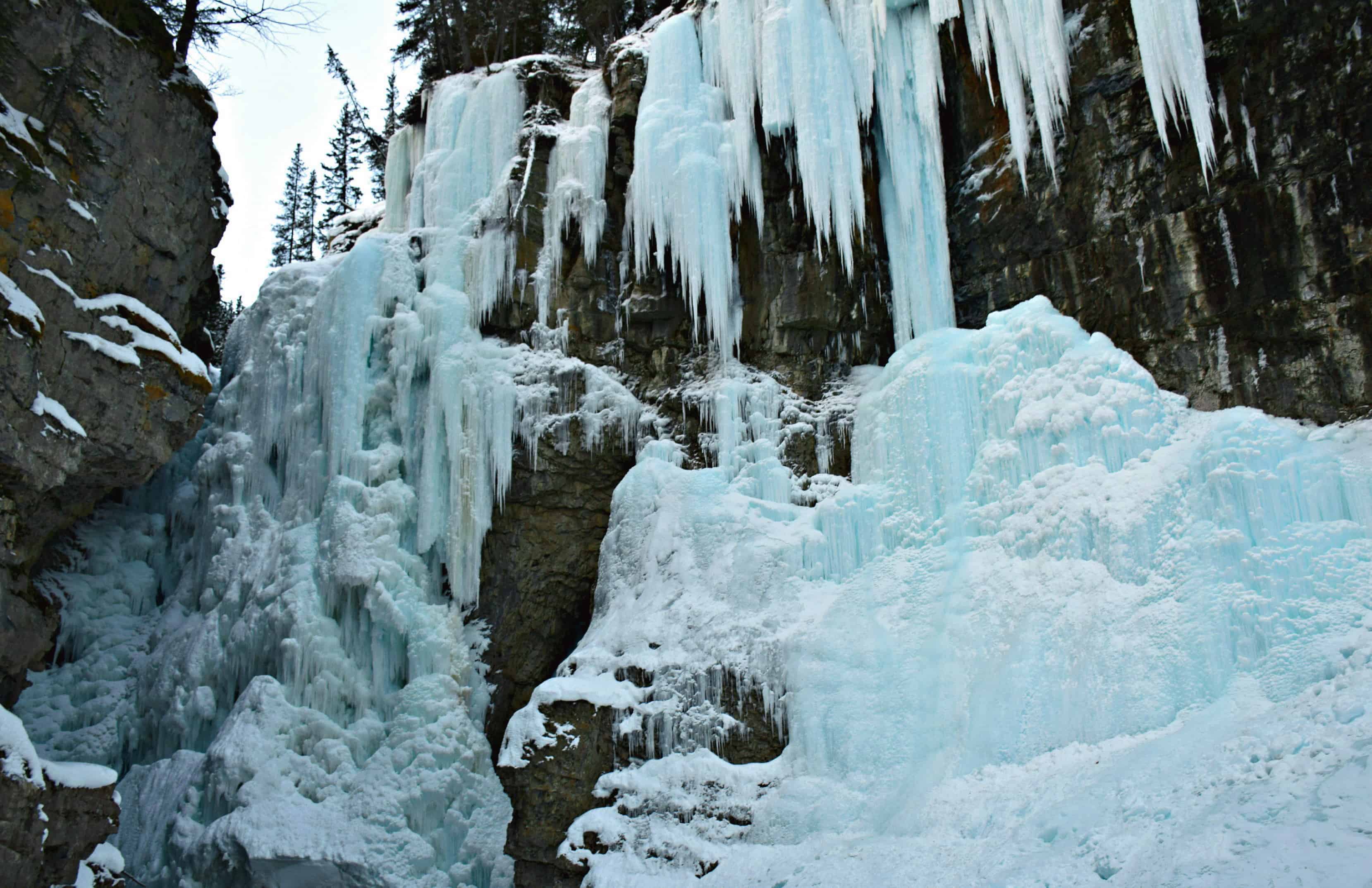 Here, you can take in the view, enjoy some hot chocolate and watch the ice climbers scale the ice fall (and wonder how that's fun).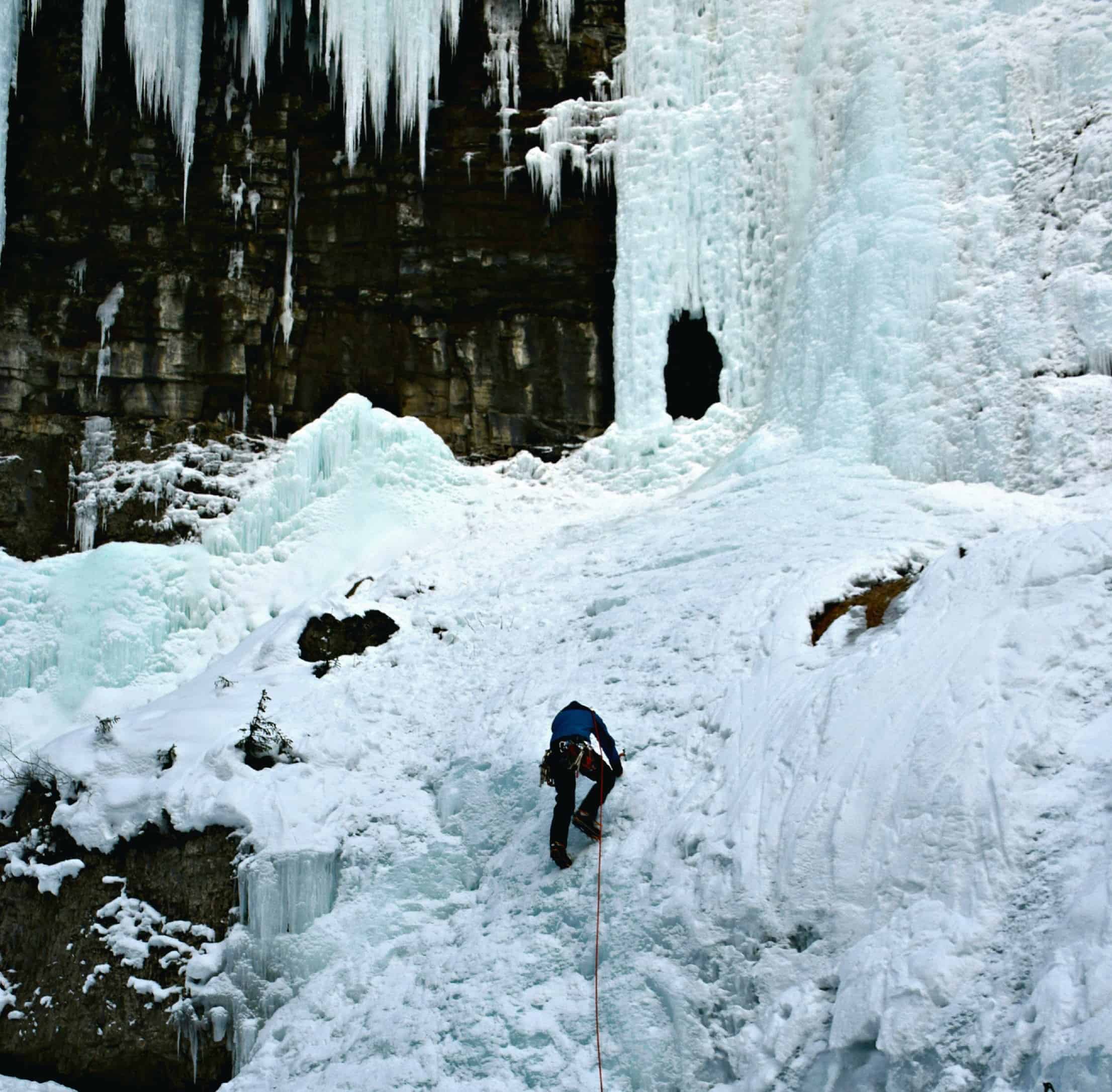 By the end of the afternoon tour, it was starting to get dark as we piled our tired bodies back into the van, marveling at the amazing views we had just seen, and humming, "Let it go, let it go….".