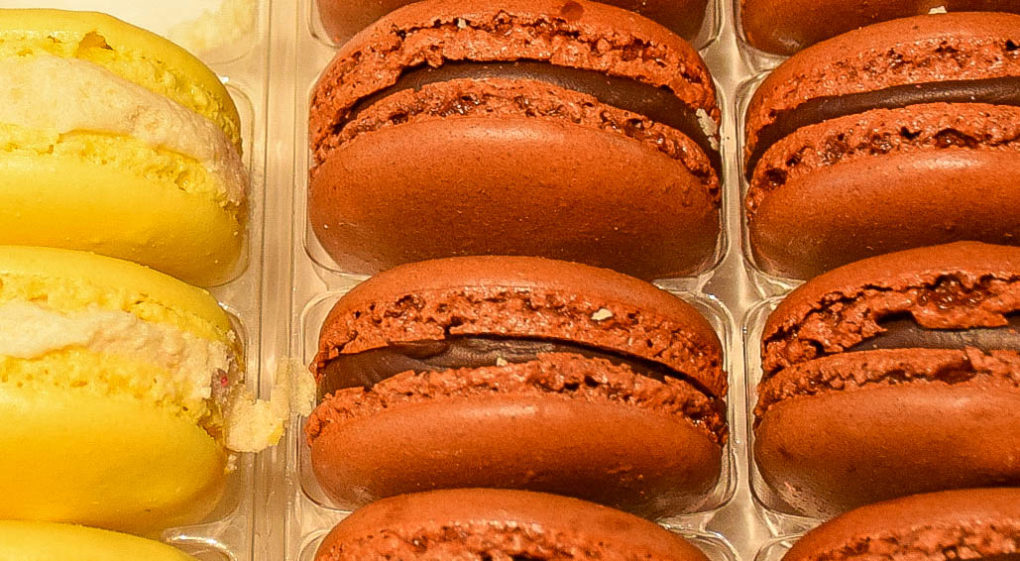 SIX SECRETS TO GOOD EATING IN PARIS
It started with some history and chocolate.  It ended with a decadent feast in a local café in the bohemian Paris neighbourhood of Montmartre.  It was my kind of day.  You just can't top good eating in Paris.

Two words on what made the day so great:  food tour.  One of the best ways to discover a neighbourhood is through its food and I would have to say that Montmartre is my new best friend as a result of an introduction by Secret Food Tours.
The food was plentiful and exquisite.  But what really made the day was our guide, PJ (short for Pierre Jean).  PJ grew up and lives in the neighbourhood.  He trained as a baker, studied all things food in University, and now coaches restaurateurs.  This guy was like the Siri of food, drink and Montmartre, only way more enthusiastic and with an accent like Maurice Chevalier.   His over-the-top passion for his craft was intoxicating (even before the wine started flowing).
Here are just some of the secrets to good eating in Paris that I learned that day:
Restaurants:  Think Small
As we strolled the storied cobblestone streets of Montmartre in the steps of Picasso, Renoir and Van Gogh, PJ talked about the art of good eating in Paris.
First, the secret to avoiding a tourist trap sidewalk café.  Think small. 
If there aren't very many tables, the restaurant can't welcome busloads of tourists.  Look for a small menu with only five items listed for each of the starters, main courses and desserts.  The menu should be posted outside in a format that changes daily.  Choose a restaurant that posts a seal that the food is "cooked here".  This means that the food is prepared on site, and not from a pre-packaged commercial product.
These are the things that keep the locals coming back.
Is it flying the flag?
Our first sampling of the day: rich, melt-in-your-mouth chocolate. 
When choosing a shop, look for the colours of the French flag and the phrase Meilleur Ouvrier de France (Best French Craftsman).  The "MOF" is a prestigious and demanding competition for all types of craftsmen.  When you see this, you can be sure that the products are of the highest quality. 
Shop names matter:
Next on the tour:  macarons, of course.  Not just any macarons, but macarons in very creative flavours like pistachio and apricot, black current and violet, passion fruit and tarragon. PJ said that true Parisians go for the crazy flavours.  Perhaps I'm being too Canadian when I say that the little number on the bottom left of the photo,  chocolate dipped in chocolate, was to die for.
For baked goods, the secret to good eating in Paris is to choose a shop that has "Patisserie" or "Boulangerie" in its name.  This means that the pastries or bread are made on site from scratch.  If not, it's illegal to use those names.
After the sweets, PJ taught us how Parisians shop for food.  Since their apartments and fridges tend to be small, Parisians shop for only what they need each day.  Their daily bread is always, well, daily.
And, oh those baguettes.  PJ took us behind the scenes at a bakery to see how they're made.  Looking at this photo of baguettes being pulled from the oven, I think I can still smell them.
Cheese names don't matter much:
There are so many cheeses made in France, it's impossible to remember them all. 
PJ advises that you should ask for cheese based on its characteristics and what you like.  For example, start by selecting the source of the milk used to make the cheese:  cow, goat or sheep.  Do you prefer raw or pasteurized?  Do you like cheese that is fresh or well-aged?  Based on these elements, the shop owner can recommend just the right cheese for you.
Meat:  Look for the red label
Like all sectors of the food industry in France, meat production is highly regulated.  When you visit the butcher, look for the red label.  It means that the meat is from a free range animal with no genetically modified organisms (GMO).  It's a sign of high quality, great-tasting meat.
Enjoy good eating in Paris!
Groceries in hand, we settled in at the back of a local café to devour our feast . 
But first, some wine, bien sûr.


PJ revealed each delicacy one at a time with a flourish and a very French "Oh hon, hon".  And with each one, there was a story of how it was made, or how it should best be enjoyed. 
I lost count of the number of cheeses and meats we sampled.  As each one was unveiled, one of the other tour participants said, "This just keeps getting better and better."  Indeed, it was splendid.

The crowning touch:  two (count them) two very French desserts.  I will keep the secret dessert details to myself and savour them in my memory.
Our celebration of food wore on well into the afternoon.  We parted with full stomachs, new knowledge and a slightly tipsy feeling of happiness.  It was easily the highlight of my visit to Paris.
More Information:
The Tour:  Secret Food Tours offers tours in Paris, London, Rome, Berlin, Barcelona, Madrid and Lisbon
Suggested Reading:  Montmartre
, or  The Food Lover's Guide to Paris: The Best Restaurants, Bistros, Cafés, Markets, Bakeries, and More
You may also like: 
The Gourmet Food Paradise in France You Must Visit
If You Loved Midnight in Paris, You'll Love These Books
Secret Food Tours provided a media rate to Travel Bliss Now, but my opinions are always my own.